As one of Italy's most touristic regions, Tuscany and its beautiful cities have a reputation to uphold. Made famous by sunny villas sitting amongst rolling green hills covered in healthy grapevines, a dusting of delicate flowers along old narrow roads, and a crown of medieval cities with stone buildings nestled into one another, no one who has visited can argue that the region's beauty is overrated.
There are many famous cities in Tuscany which often compete with one another, each offering its own vast history and cultural specialties. After many visits to the region, and conversations with real Tuscan residents, we've compiled a list of the must-see cities in this iconic wine country.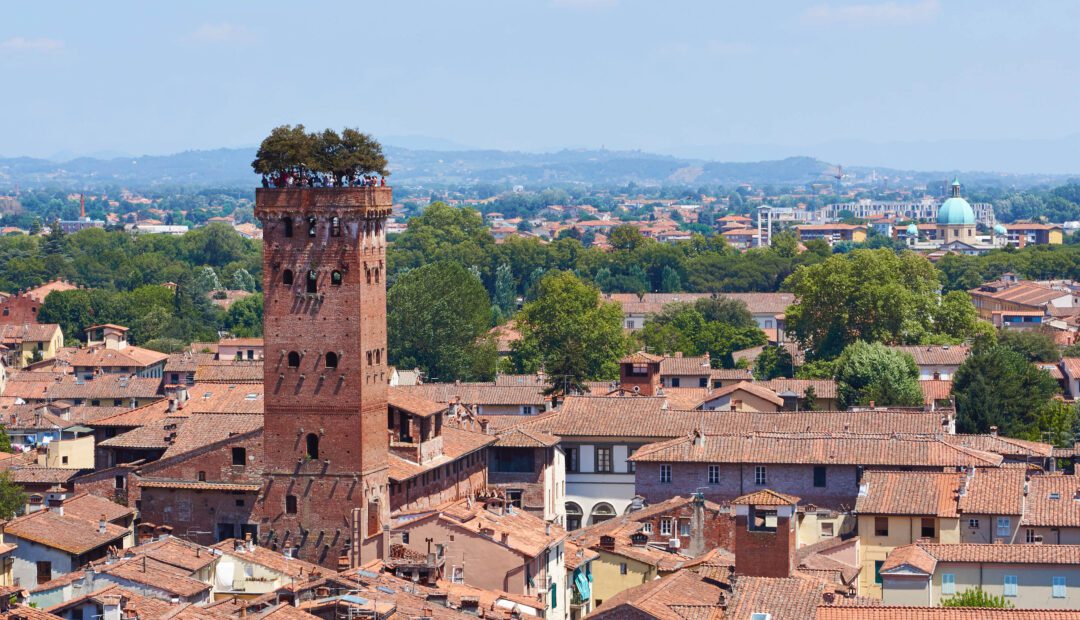 Lucca
One of Tuscany's most unique cities is Lucca. It is similar to many other Italian cities with a medieval center, many churches, and narrow cobblestone streets. But Lucca residents are most proud of their city's resilient outer wall, which still stands protecting the historical center. Here you'll find a pedestrian walkway lined with cafes, bike rental shops, and 360 degree views of the city and surrounding mountains. Also here is the Guinigi Tower, a historical landmark that you can climb to the top of the to marvel at the beautiful Tuscan countryside and two thriving trees growing out of the top. 
San Gimignano 
San Gimignano is quite literally the crown jewel of Tuscany. It sits atop a hill, overlooking the valleys below in the heart of wine country. For this reason, in the hottest summer months, San Gimignano is cooler than the rest of Tuscany and provides some of the best views to be found for miles. But the views are not the only picturesque entity here. The city itself is one of the oldest in Tuscany and has an incomparable ancient center that transports you in time to medieval Italy. San Gimignano is also famous for its white wine called "Vernaccia di San Gimignano." Not to mention, Gelateria Dondoli resides here and was voted to have the best gelato in the world for several years.
Siena 
This city is home to one of Tuscany's oldest traditions that takes place in the main square Piazza del Campo. Twice a year, the shell-shaped piazza becomes a track for horse racing in an event called Palio di Siena. On July 2nd and August 16th, ten riders representing different city districts in Siena, mount barebacked horses and race to the finish. Siena is a stop for many Tuscan day tours, but offers reprieve from cities like Florence in the tranquil evening hours where aperitivo time attracts locals and tourists to enjoy a drink and selection of meats, cheeses, and pre-dinner snacks.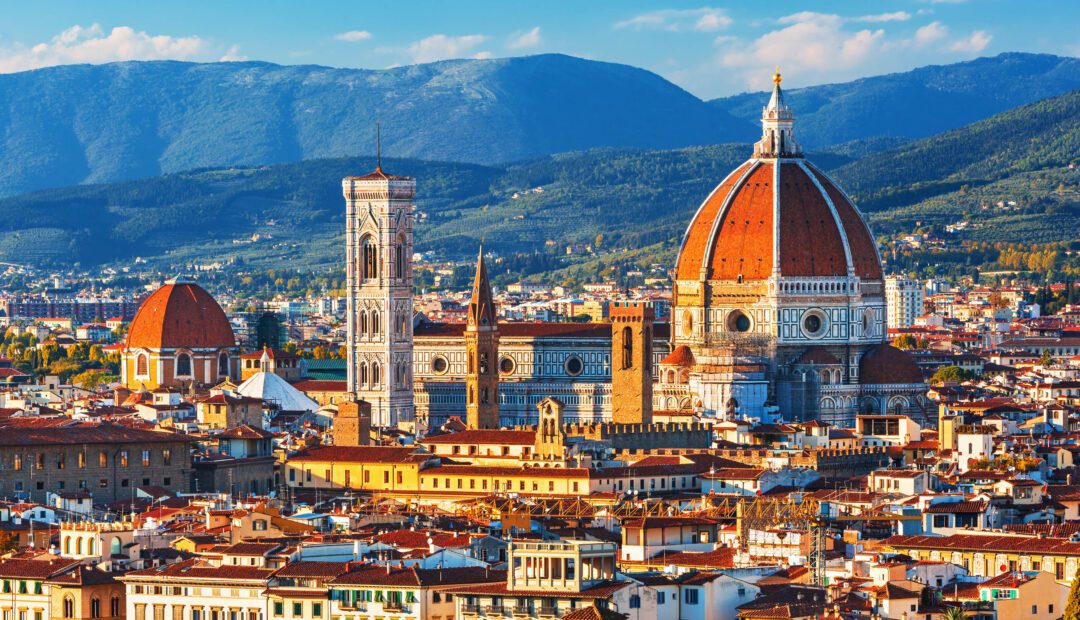 Florence 
Florence is a city unmatched for tourism. Here, art lovers, foodies, history buffs and culture vultures can spend days touring the city's amaing offerings. Home to Michelangelo, Dante Alighieri, Leonardo Da Vinci and more, Florence was the center of Renaissance art in Italy and wider Europe, but also boasts incredible architecture, stellar views, and some of the best cuisine in Tuscany. A visit to Tuscany would be incomplete without a stop here. Because of its proximity to the Chianti region, we suggest you try a Chianti Classico while in this dreamy city. Read more about Florence here.
Volterra 
Volterra is the oldest city in Tuscany and is uniquely famous for its appearance in the hit film saga Twilight. Volterra is also known for its deep history dating back to between the 8th and 3rd centuries BCE when the oldest civilization documented in Italy, the Etruscans, occupied the area. Here you can find ancient Roman ruins from the period of Roman occupation, and many hand-crafted products made of alabaster mined from nearby mountains.
Featured Photo: Ponte della Maddalena near Lucca by StevanZZ