We've all seen cafeterias and food courts alike, but now cuisines of all sorts can be found in one trendy and aesthetically pleasing place in New York City's food halls. These glorified food halls have been cropping up in urban areas around the country. And in New York they're all the buzz – where architecture and design meet all the flavors your heart desires. Read on for the city's best.   
MANHATTAN
Chelsea Market
Occupying the former site of a 19th Century Nabisco factory, where, reportedly, the Oreo cookie was born, Chelsea Market helped transform the once seedy Meatpacking District into one of NYC's most buzzy, upmarket, Sex and the City-fied trendy zones during the late 1990s. Also an accessible anchor for the more recent Highline Park, CM is one of NYC's most utilitarian attractions for both locals and tourists featuring 40+ places to eat and drinks, plus sit down venues, retail stores, and the visually stunning Buddakan fine dining restaurant. Enduring favorites and flagships include Num Pang Kitchen, best known for Asia-inspired "Cambodian Sandwiches"; Lobster Place seafood, where ready-to-crack crustaceans go for decent prices, plus sushi and fresh fish; Fat Witch Bakery's creative, decadent brownies and blondies; Los Tacos No. 1, legit Mexican tacos and horchata; brunch and baked goods icon Sarabeth's; chef Eyal Shani's Israeli-fusion street food purveyors Minzon; and Creamline for burgers and farm fresh ice cream. This place is a must-visit, but beware of peak meal hours and weekends if you're allergic to crowds! 75 9th Ave. Tel: (212) 652-2121. www.chelseamarket.com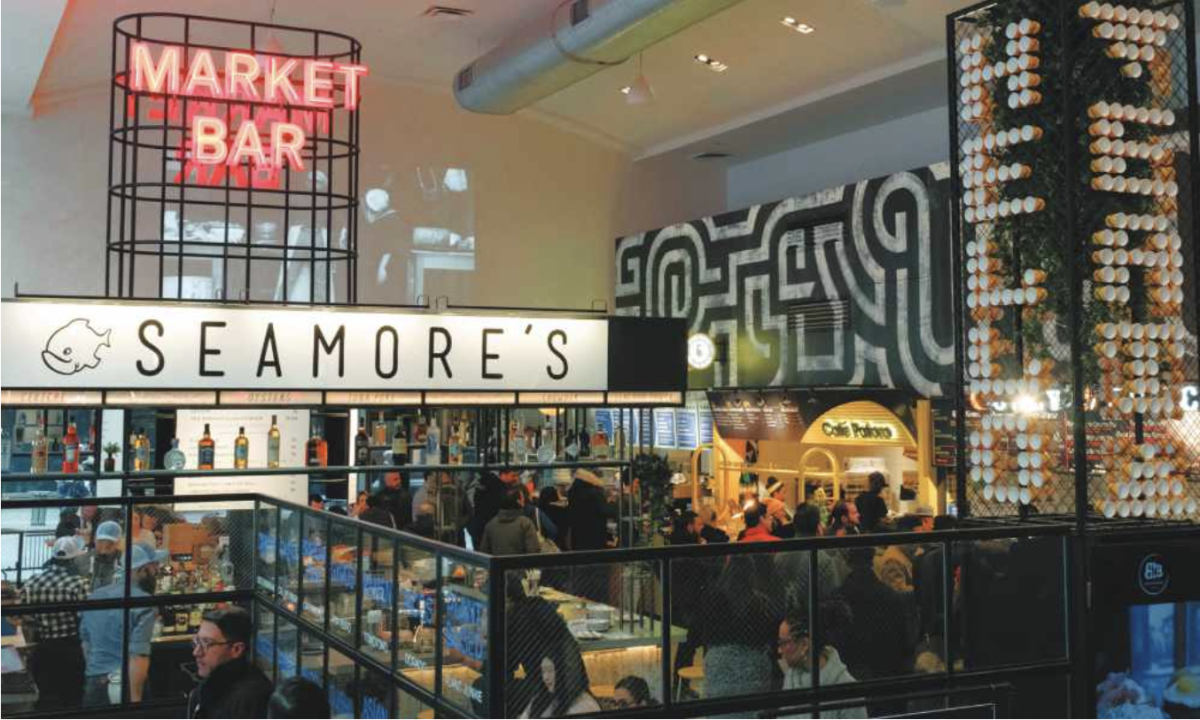 For more mouth-watering food halls click here.