Imagine this: You've found the perfect cabana on the top deck of the ship. The sun is shining, the weather is perfect, the water is blue, and you can see Cozumel in the distance. The only thing that could make the moment any better would be a nice chilled bottle of bubbly. But if you get up, you might lose your perfect spot. So, what to do? Well, Virgin Voyages has your answer!
The new cruise line by Virgin has its own special app. If you shake it while its open, a secret "Save Water, Drink Champagne" button will suddenly appear. Click it, and a bottle of Moët & Chandon, Impérial will be instantly delivered to wherever you are on the ship. The champagne will be delivered in a scarlet bucket to ensure it's chilled, and will be presented with 2 glasses.
Prefer to drink in a lounge setting rather than on deck? Virgin has you covered there too. At Sip, the ship's premiere champagne and caviar lounge, a curated collection of Champagne (from $9 to $1000) gives you the ultimate selection for a quick drink, or a romantic evening.
Honoring the company's English heritage, Sip will also serve afternoon tea.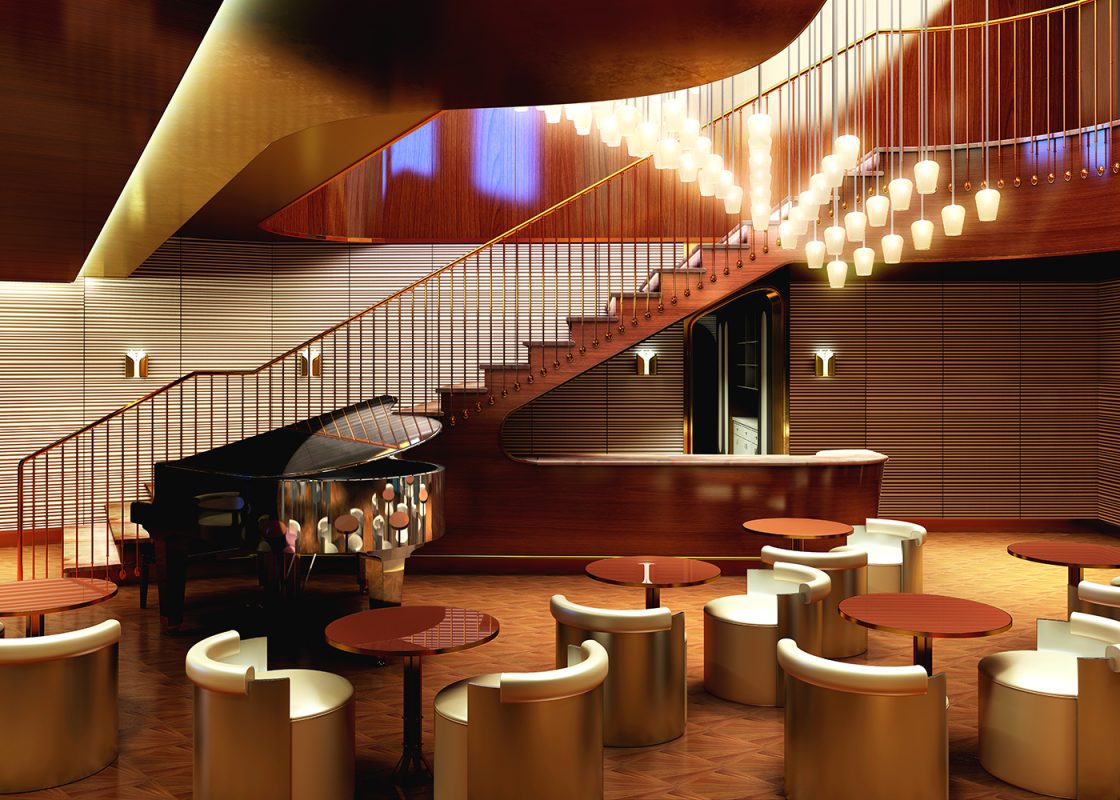 If you need another reason to book your trip, Virgin Voyages is strictly adults only. All sailors must be +18. That means no kids. No crying. No peeing in the pool. Nothing that could ruin your perfect vacation. As an added bonus, any traveler who books a cruise for April or May before November 30th will receive a complimentary, limited-edition bottle of Virgin's Möet & Chandon, Impérial.
To learn more about Virgin Voyages and to book your trip, check out Virgin Voyages!