If you love seaside destinations, as well as art, culture, and cuisine, Touropia recently released a list of the best city beaches around the world for everyone who loves the beach. If you are looking for the excitement of  an urban location with amazing beaches, here are 5 cities you'll want to put on your must-visit list.
Barceloneta, Barcelona
Barcelona's main beach, Barceloneta, is a beautiful city beach that is easily accessible for people looking to enjoy some sun and sea. During the summer months, beach bars and restaurants along Barceloneta open up drawing in tourists and locals seeking some of the best seafood in town.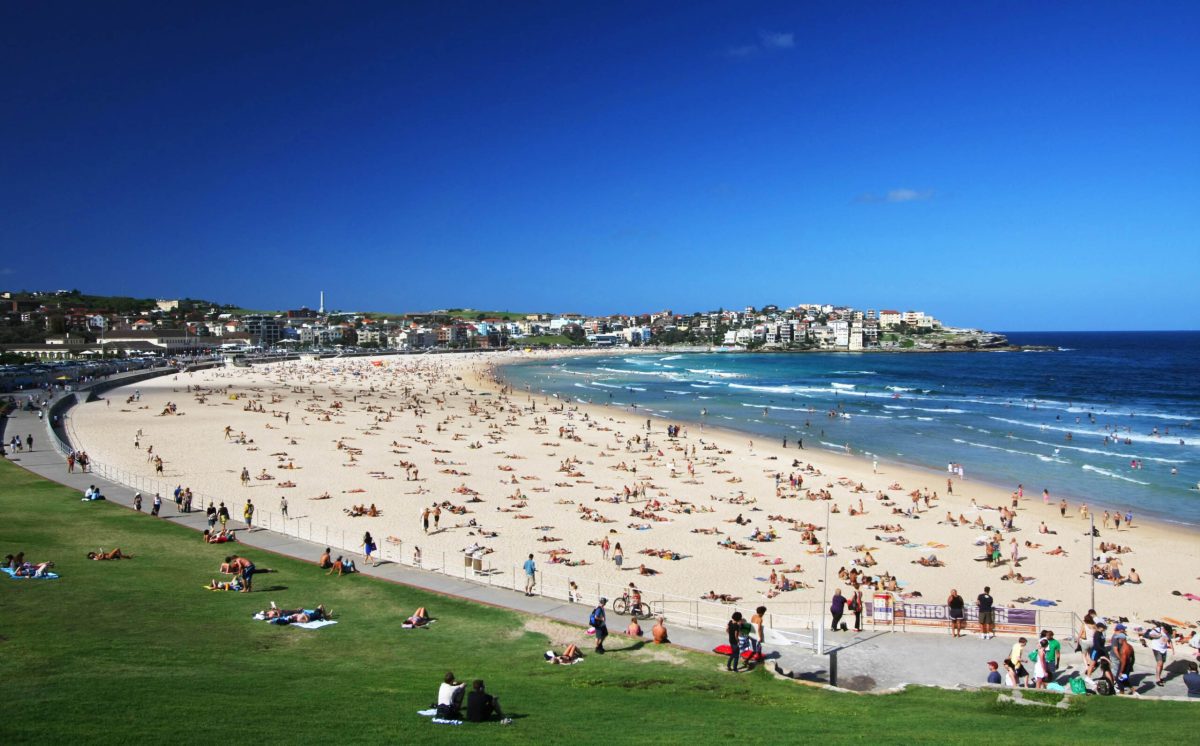 Bondi Beach, Sydney
Bondi Beach is probably the most iconic beach in Australia and it attracts so many visitors each year that a TV show was made about the beach's rescue team called "Bondi Rescue." Famous for the great surf, gorgeous views, and a hopping restaurant and bar scene, Bondi is the perfect beach day escape from the busy streets of Sydney.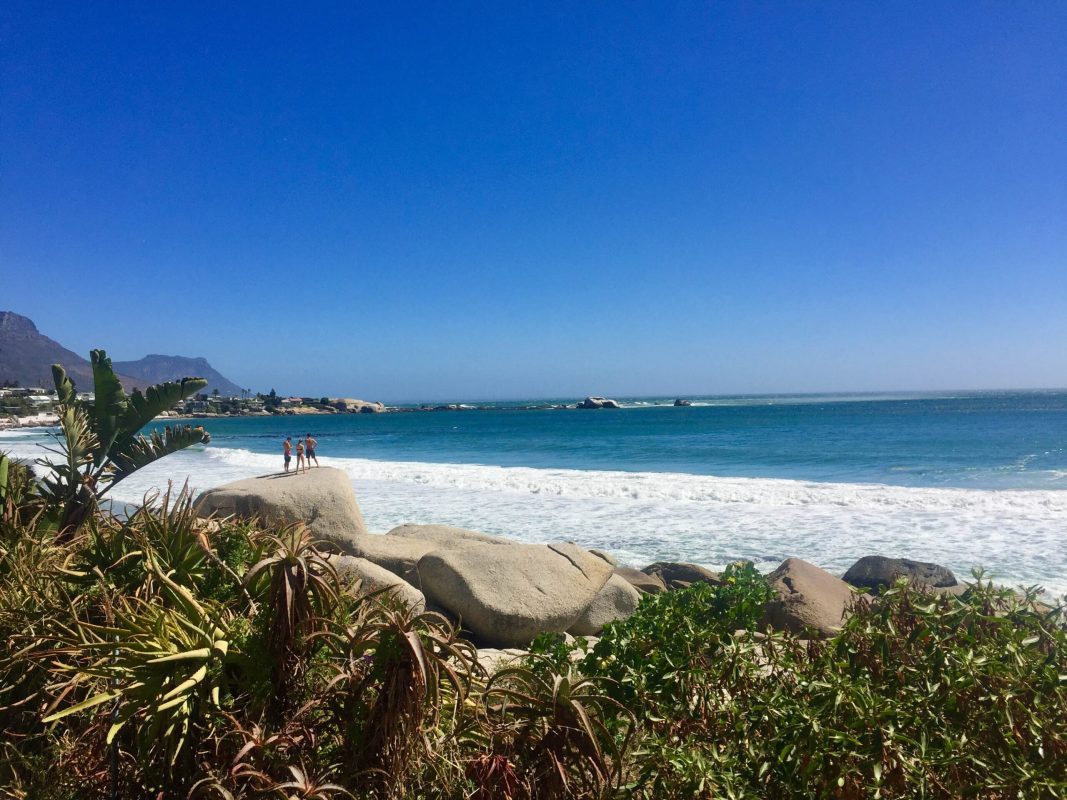 Clifton Beach, Cape Town
Clifton Beach in Cape Town is famous for its ocean views framed by granite boulders. The rich blue color of the water is contrasted with the bright white of the beach's sand. According to Touropia, "the water, although blue and appealing, is always very chilly, averaging around 12 to 16° C, and only bearable on a hot summer day."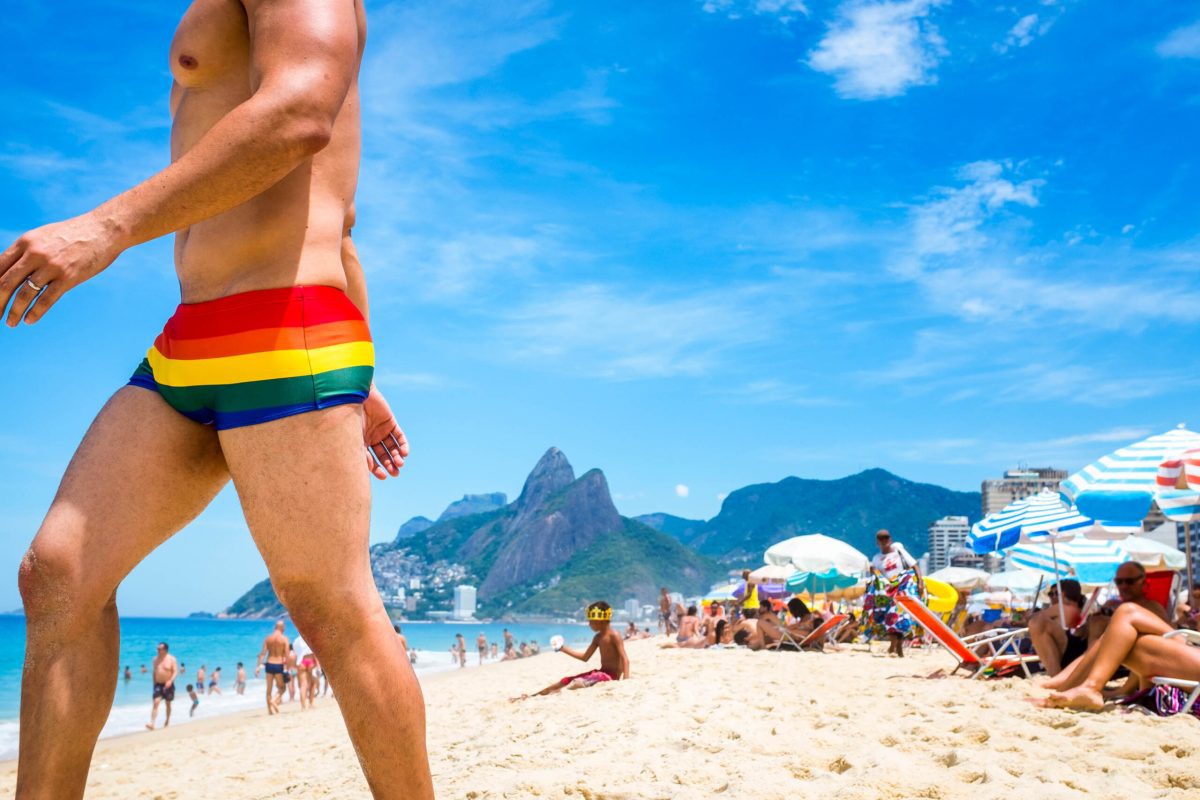 Ipanema, Rio de Jainero
Ipanema is a famous neighborhood with another iconic beach that is forever immortalized in the bossa nova song "The Girl from Ipanema." This beach also has perhaps some of the most beautiful views in the world with the cityscape of Rio de Janeiro sitting beside the water and the beautiful mountain peaks of The Two Brother or Dois Irmaos just beyond the cove. This creates a gorgeous vista to admire while you join the sexy sun worshippers for a day at the beach.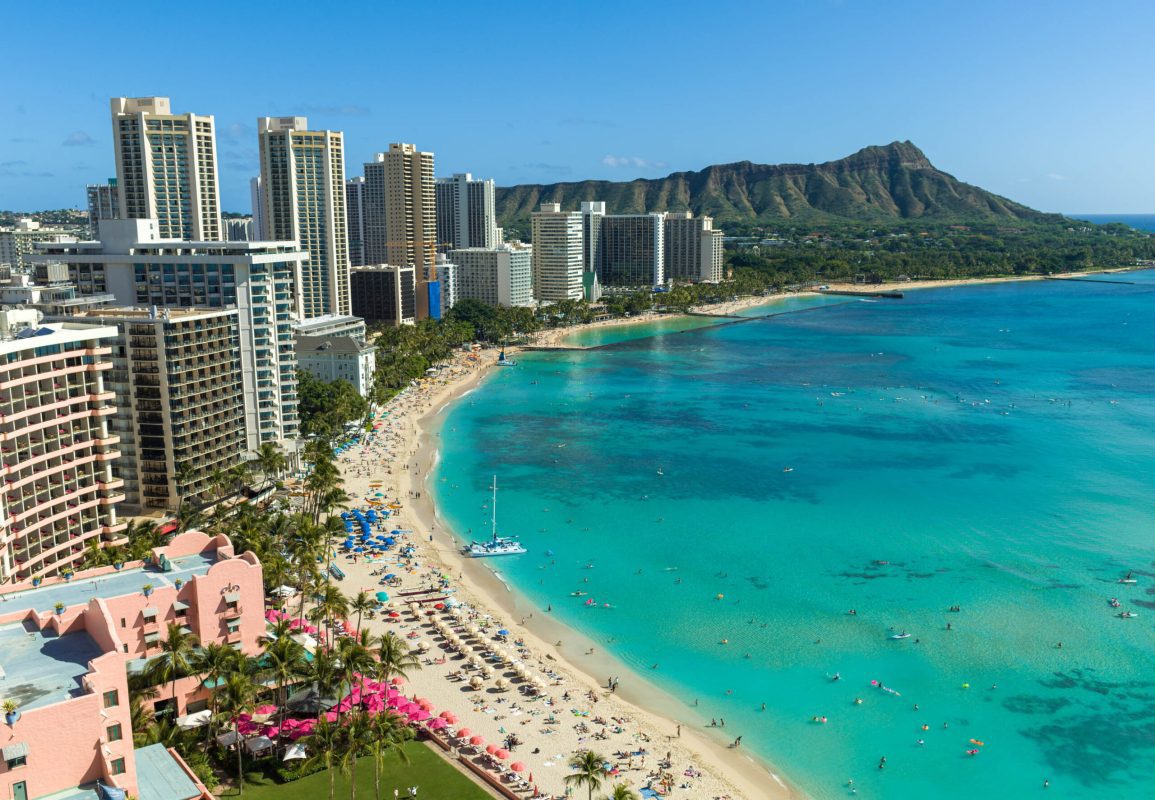 Waikiki, Honolulu
If you're searching for crystal clear blue waters, Waikiki Beach in Honolulu can offer the quintessential Hawaiian beach vacation you're dreaming of. The beach here is lined with luxury resorts and hotels, and it's the perfect place to work on your tan, enjoy a swim, or learn to surf. This beach also has a view of the nearby Lēʻahi (Diamond Head), a volcanic cone covered in greenery.
Featured Image: Barceloneta Beach by Dmytro Shevchuk