Copenhagen is a wonderful city in which to spend the summer months. In 2019, it was rated the number one best city for swimming by CNN. This is primarily because the water in Copenhagen is very clean. Many locals take pride in the fact that you can drink the water straight from any tap in the city, and it might be some of the freshest water you've ever tasted. Over the last 25 years, the city has worked to improve the water quality and their efforts have succeeded, allowing visitors and locals to enjoy the watersports like kayaking, rowing, and swimming. 
Once you've seen the quintessential colorful buildings of Copenhagen's Nyhavn waterfront, you don't have to venture far to find plenty of people sunning themselves in swimsuits on wooden steps by the canal. These areas are great for sunbathing, and though you may see others taking a quick dip in the water, swimming is technically not allowed in the canal here, so take care to make sure you're swimming in the right spots. Here's a list of the best swimming spots in the city. 
Islands Brygge Harbour Bath
Located across the bridge and south of the city's historical center in the neighborhood Sydhavnen, this open-air swimming area includes five pools and is a favorite of locals who stop by for a swim with friends in the evenings or on a hot summer day. The water in these pools is checked for quality on a daily basis and lifeguards are on shift June through the end of August. Swimmers can lounge on the dock or on the lawn located in front of the pool. 
Sandkaj Bathing Zone
Take a bus or metro to the city's new Nordhavn neighborhood and you'll find another one of the city's bathing gems. Sandkaj bathing zone has beautiful views and is located in an increasingly popular neighborhood with new restaurants and cafes to enjoy. There is no lifeguard on the scene here so caution is advised.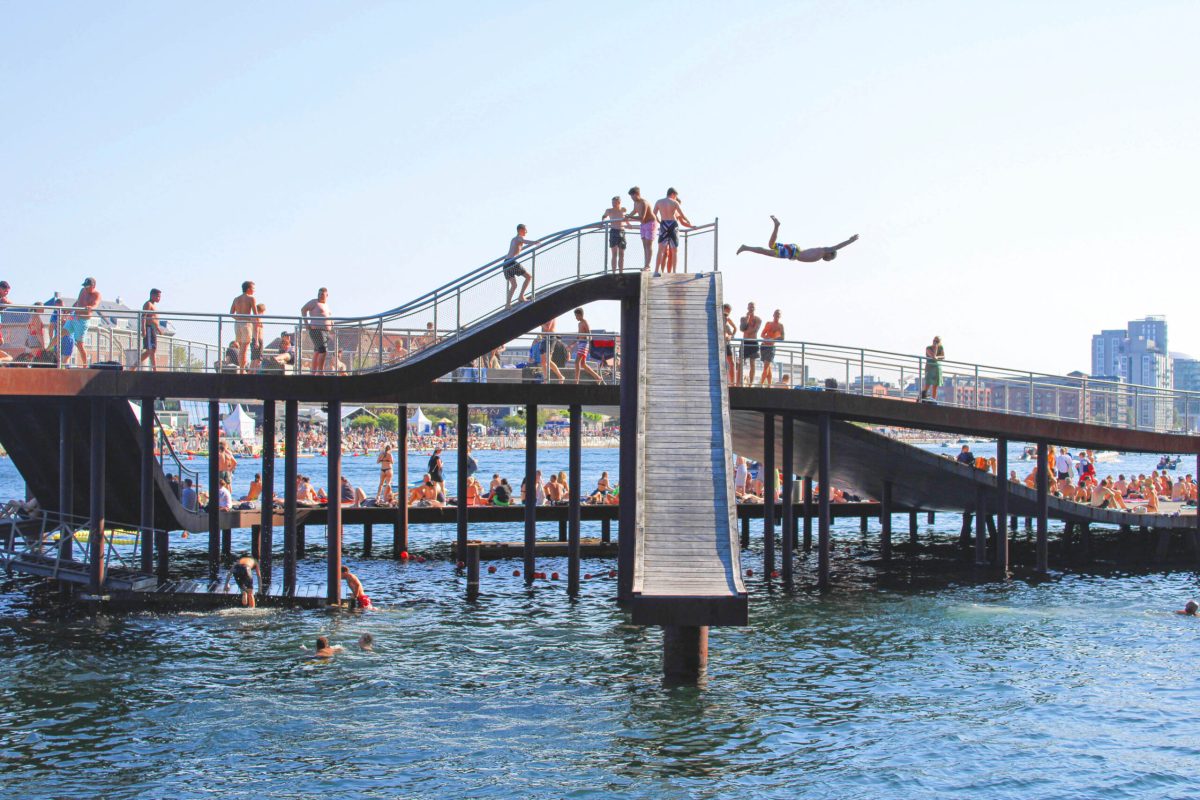 Kalvebod Bølge 
In the southern part of the city, is Kalvebod Brygge just across from Islands Brygge. The harbour bath here is open year-round and extends a wooden promenade across the waterfront to allow for swimming, kayaking and more water-based fun. 
Havnebadet Fisketorvet
Vesterbro is another chic yet residential neighborhood worth exploring. The harbour bath here has an exercise pool, diving boards, and a children's pool so you can bring the whole family. This spot is close to a shopping center and surrounded by industrial modern looking buildings, giving your view here a more metropolitan feel.
Technically not a swimming pool, but this wine bar is one-of-a-kind. No reservations necessary, those who want to enjoy this bar need only show up and pick a sunny spot on their deck. La Banchina keeps their space intimate with a 14 seat arrangement in Refshaleøen, one of the city's most popular and dynamic neighborhoods that was once home to the city's industrial district. At La Banchina you can enjoy a glass of wine and dip before exploring what this part of Copenhagen has to offer.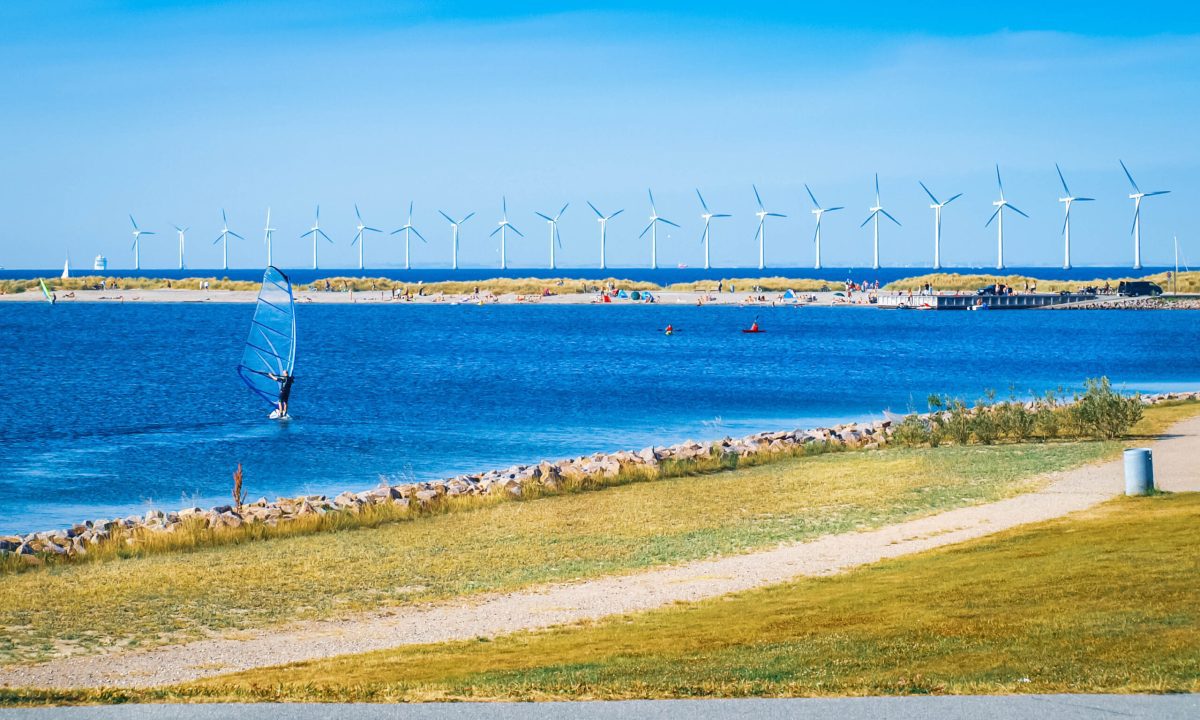 Amager Strandpark
The city's largest beach is not far from the city center, and you can get there by bike or on the metro. Here many locals come to engage in water sports and spend their afternoons sunning or swimming with friends. From the beach you can see the Øresund Bridge which connects Denmark and Sweden.
Kastrup Sea Bath
This spot is a can't miss for its beautiful architecture and design. Reachable from Amager Beach in the Øresund Sound, this spot offers deep sea swimming, so it's best for adults. The sea bath has changing rooms so you can take a swim after a long day of touring the city, and it has great views of Sweden in the distance. 
Featured Image: Nyhavn, Copenhagen by Botond Horvath