It's no secret that LGBTQ representation is still lacking in mass media, but queer filmmakers have always been making movies that we all want to see. Celebrate these filmmakers and their amazing work this spring at some of the best LGBTQ film festivals around the world.
Wicked Queer
Wicked Queer is Boston's 35th annual LGBT film festival, which will take place this year from March 28 to April 7. The festival will showcase international, US, and New England films, all with a broad LGBT theme. Film premieres and special sneak peaks are sprinkled throughout the festival, so make sure to mark your calendar for the ones you don't want to miss.
Roze Filmdagen
Roze Filmdagen, which translates to Pink Film Days, is a film festival in Amsterdam showing the best gay and lesbian films from across the world. It runs this year from March 14-22 at the Cinema Ketelhuis, and it includes everything from features and short films to documentaries. Often known for exciting and controversial content, the festival is popular among gay and straight audiences. This is one of the most important events on the Dutch gay and lesbian calendar, and films are often the topic of discussion for months afterward. If you're staying in Amsterdam for a while, you need to check this out.
NewFest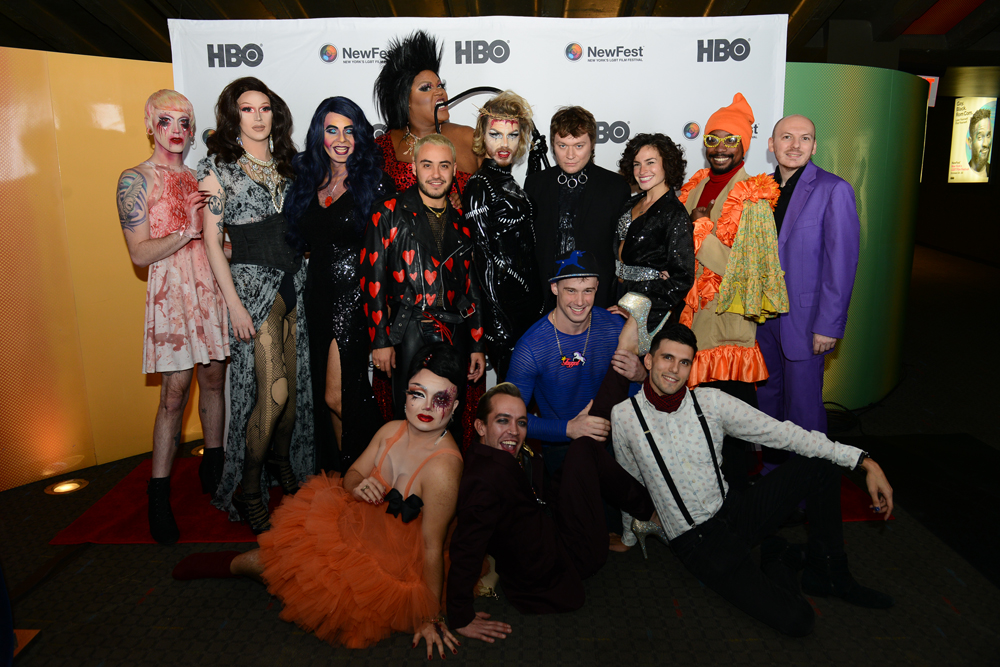 NewFest is New York's annual LGBTQ film festival. Over the past 30 years, it has expanded to include over 140 films by and about LGBTQ artists and filmmakers. The festival features documentaries, episodics, shorts and narratives along with panels and parties for over 12,000 attendees. This week-long festival takes place every October, but smaller events are also held throughout the year.
Inside Out LGBT Film and Video Festival
The Inside Out LGBT Film and Video Festival held in Toronto is currently the largest event of its kind in Canada. At Inside Out, it's all about supporting, promoting, and exhibiting film and videos that are made by or about members LGBT community to challenge attitudes and change lives. From the actual festival to the Gala events, Inside Out's LGBT Film Festival brings people together to learn and raise community awareness. Inside Out runs this year from May 23 to June 2. With a Local Heroes Party and an opening and closing Gala Party, there won't be any shortage of fun.
BFI Flare: London LGBTQ+ Film Festival
BFI Flare: London LGBTQ+ Film Festival, held this year from March 21-31, shows films by LGBT filmmakers and films with gay themes. Screened by the renowned British Film Institute, the festival is a broad program of the best new international LGBT cinema along with historic and classic gay and lesbian interest films. This will be its 33rd year, so come celebrate all the boundaries this festival has been working to breach. Films show on the South Bank and at various other locations throughout London.
FUSION: The Los Angeles LGBT People of Color Film Festival
Outfest presents FUSION: The Los Angeles LGBT People of Color Film Festival from March 1-6. The always-memorable opening night program and reception kicks off a fun and thought-provoking weekend of films from dramas and comedies to documentaries. The festival, whose mission is to raise awareness of LGBT people of color, is one of the preeminent film events in the country.