Food and travel often go hand in hand. Food is undoubtedly a major facet of most travel experiences. Whether you're eating chocolate in Switzerland or pesto in Cinque Terre, tasting local delicacies takes you one step closer to fully immersing yourself in the culture. That said, for the herbivores of the world, the thought of facing a menu in a foreign country can feel more daunting than exciting.
While vegetarian and vegan restaurants seem to be popping up everywhere in more urban areas, it can be especially intimidating to choose from a menu in another language if you're not absolutely confident about what you're ordering. If you don't eat meat or animal products, these restaurants will let you experience the local cuisine at its finest without fear of accidentally ordering fried intestines.
Vegan High-Tea at the Shangri-La, Paris, France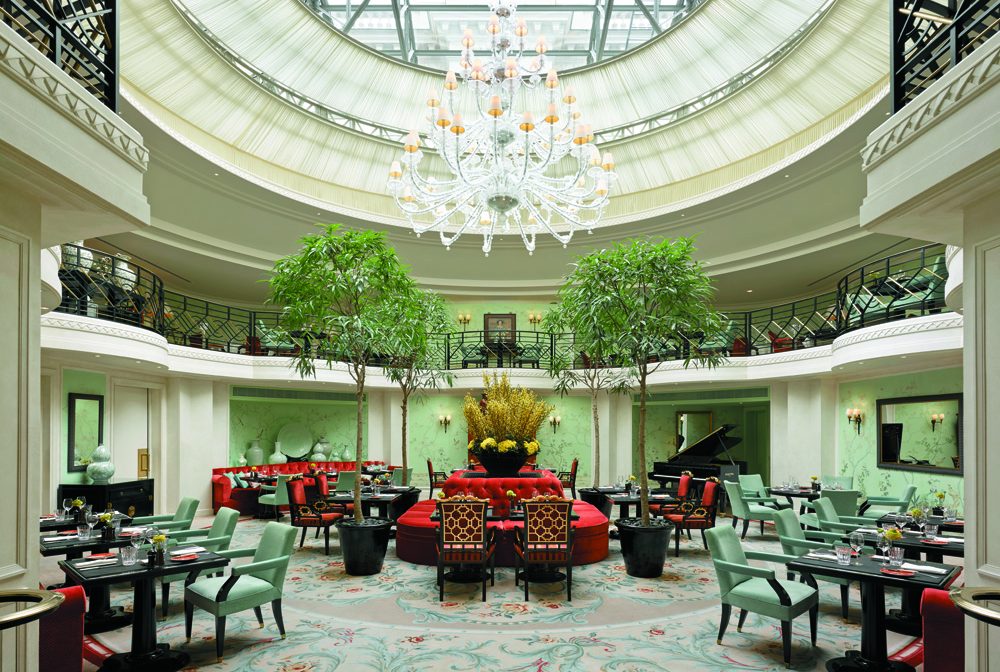 Walking into the grand entrance hall of the Shangri-La, Paris is an experience of its own, with the hotel's intimate nooks decorated with a combination of Asian and classic French style from silk walls to club chairs and crystal chandeliers. But what really sets the hotel apart is its high-tea service—the only entirely vegan one in Paris. Pastry chef Michael Bartocetti's vegan creations taste as incredible as they look, from pavlova with meringue and jasmine-scented pastry cream to apple and raisin scones served with a whipped cream so delicious you'd never guess it wasn't made with actual cream. The tea menu focuses on Asian tea, including three black Grand Cru selections from Ceylon: Ran Watte with notes of peach and citrus, Uda Watte with notes of hazel-nuts, almonds, dried fruits, and caramel; Meda Watte with notes of caramel, figs, and thyme; and Yata Watte, with notes of bay leaf, spices and dried apricot.
Gracias Madre – Los Angeles, California
Gracias Madre is West Hollywood's most popular vegan restaurant. Sit down in an over-sized comfy chair under a canopy of umbrellas and ancient museum-specimen trees on the outdoor terrace, and enjoy an array of vegan Mexican food. Try the grilled peach salad or one of the healthful bowls filled with kale and quinoa. The prices are reasonable, at least by West Hollywood standards, major celebs have been known to frequent, and you can't make a single bad choice on their menu.
Joie by Dozo – Singapore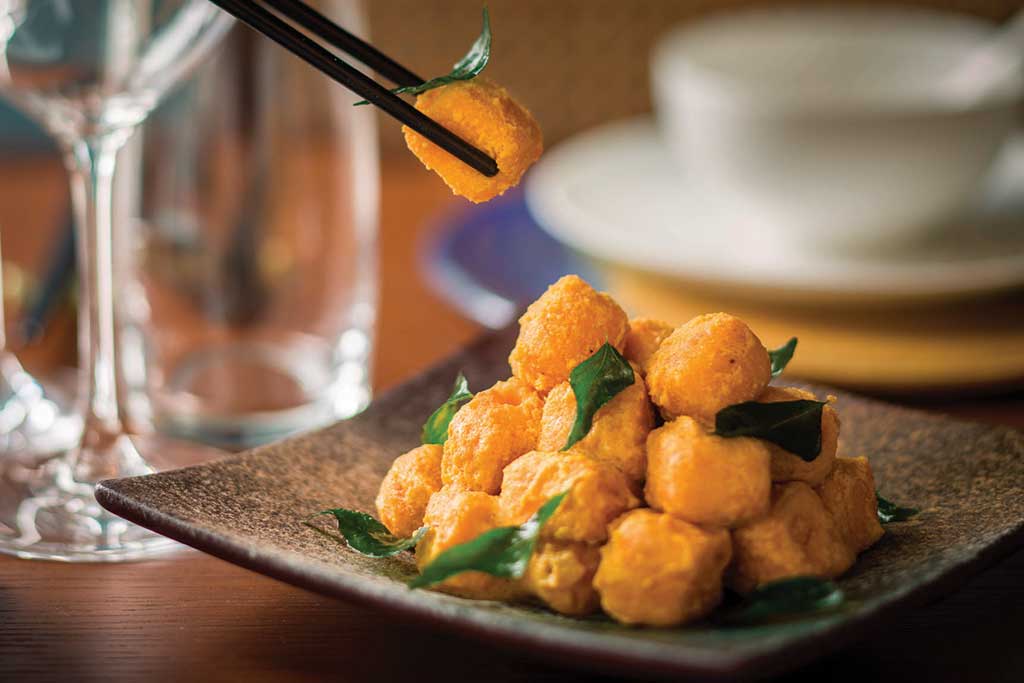 There's nothing remotely "rabbit food"ish about the inventive Japanese-European vegetarian and vegan fare at this two-year-old fine dining spot atop the Orchard Central shopping center in Singapore. At Joie, garden produce is teased and transformed into an eye-popping, six-course lunch or seven-course dinner menus that sometimes emulate fish and meat dishes, like a "sashimi" plate with faux sliced salmon, beetroot caviar, and a quail egg shooter. An assortment of beverages, some fruity and some herbal, also round out the experience. Request a view seat if it's available, and enjoy the restaurant's peaceful rooftop garden atmosphere.
Agashiye – Ahmedabad, India
Vegetarian restaurants are not hard to come by in India, but Agashiye seems to have perfected it. Situated on the rooftop of the boutique heritage hotel The House of MG, Agashiye may be Ahmedabad's best vegetarian dining experience. Set away from the busy streets, the rooftop terrace is the perfect oasis of candles and relaxation. The entirely vegetarian menu changes daily to ensure the freshest possible foods. All meals begin with a rose-and-lemon-flavored welcome drink, followed by courses of the traditional thali, a range of delicious vegetable dishes. Also unusual for India, Agashiye is never heavy on spices. All dishes are served with rice and bread, complete with a selection of handmade ice cream for dessert.
Tian – Vienna, Austria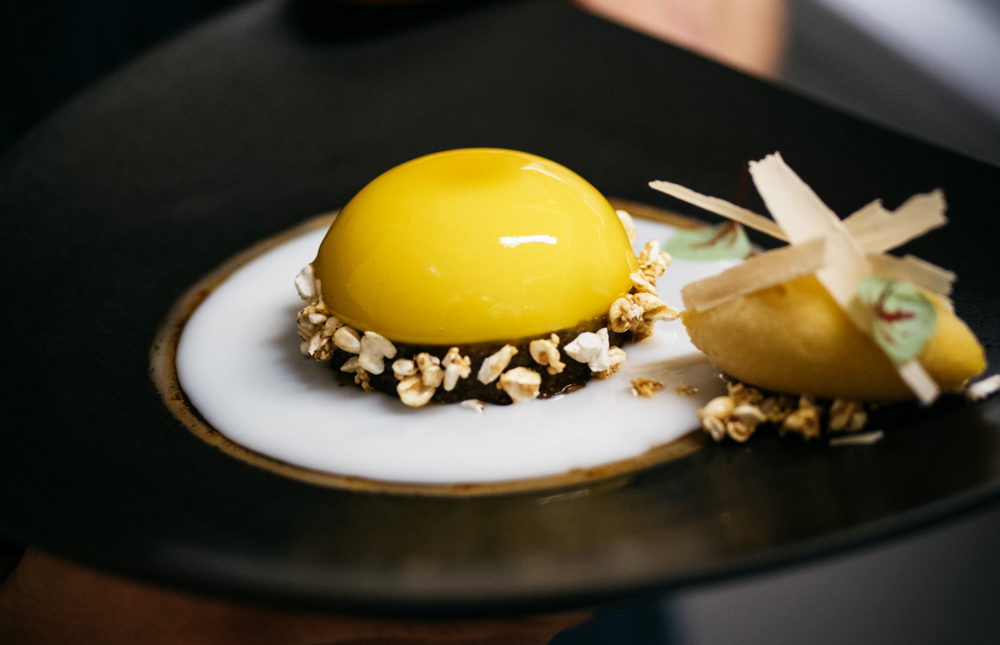 Tian is one of only a handful of vegetarian restaurants in Europe to earn a highly coveted Michelin star. Menu selections include everything from house-made crackers and sour milk butter to creamy cauliflower with a one-hour egg and pesto; onion soup with sourdough mousse and braised leeks; and an aromatic "Ispahan Delight" showcasing rose jelly, dates, and pistachios. Chef Paul Ivić values a deep connection with his food source, which inspires Tian's nearly all-organic menu and hyper-seasonality. The Michelin star, ironically bestowed on the chef's rare day off, has changed the guests' perception of vegetarian food from skepticism to mouth-watering anticipation.
Veronica's Place – Puerto Viejo De Talamanca, Costa Rica
You would never guess a Caribbean family could dish out some mean vegetarian food, but thanks to Veronica Gordon, who now lives in Puerto Viejo, Costa Rica, the impossible is possible. Of Jamaican descent, Veronica turned away from the famous jerk chicken and opened up a charming restaurant in this sunny destination. Just steps from Costa Rica's stunning coastline, Veronica's Place is one of only a handful of vegetarian restaurants in the region. Gordon believes in the power of healthy eating and vegetarian, vegan, and raw food. Her coconut rice and beans with tofu in coconut curry sauce is a highlight, and the raw burrito has become her claim to fame. Gordon also has a macrobiotic health-food store and runs a volunteer work exchange on her organic farm.
Vegelangelo – Munich, Germany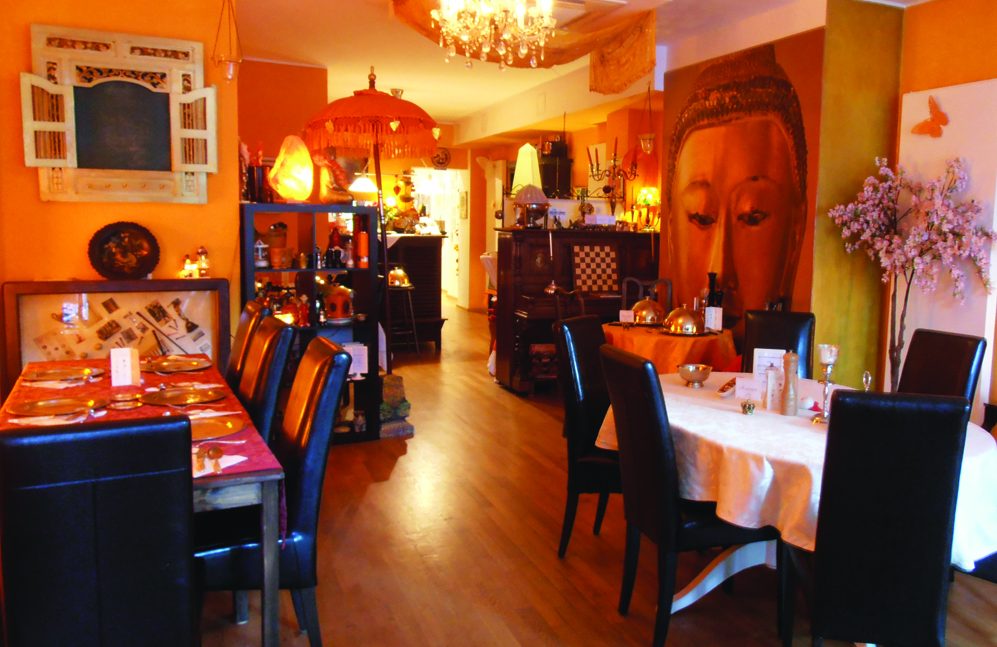 Chef and owner Iris Marianne Stegmayr's restaurant, Vegelangelo, is one of the top vegetarian restaurants in Germany. It's nothing flashy or fancy; this 20-seat restaurant will make you feel like you're dining in the comfort and elegance of someone's home. Opened in 2003, Vegelangelo is environmentally friendly from start to finish. The menu pulls influences of Bavarian, Austrian, Italian, and Asian food culture, an interesting fusion that works in all her dishes. The most popular specialty  here is the lemongrass-coconut soup.