Everyone loves a bargain, and with a little flexibility, proper planning, and an open mind, you'll be able to find  an amazing destination for your next vacation. Below are some incredible destinations for those who want to see the world without breaking the bank.
ASIA
India
India is filled with diversity, from bustling cities to quiet rural areas. Once considered a Portuguese colony, Goa is known for its golden coastline, nightlife, and hospitality. Book a room at the
Rio Boutique
, located in the heart of the city, and head to the Mandovi River for a
sunset dinner cruise
. India is also home to 40 UNESCO World Heritage Sites, including the Basilica de Bom Jesus, an old Portuguese cathedral said to hold the worldly remains of St. Frances Xavier. Or take a trip to Rishikesh, located in northern India. Named "The Yoga Capital of the World," Rishikesh offers a number of spiritual excursions and classes for even the most novice yogi. Rishikesh is also known for its cuisine, from samosas to masala chai, and most restaurants in the area,
like this one
, offer a full meal for under $10 USD. Visit the
National Yoga Festival
, attend a
kirtan session
, or take a trip to
Rajaji National Park
, which is home to one of India's 48 tiger reserves.
Laos
While Laos is the only landlocked country in Southeast Asia, don't let it fool you. What it lacks in a coastline, it makes up for in waterfalls, strong Buddhist culture, and diverse wildlife—it's not called the "Land of a Million Elephants" for nothing! While the flight to Laos is on the pricier side, everything else from hotels to transportation to excursions is quite affordable. The capital, Vientiane, is home to stunning Buddhist architecture, and hotels
like this one
, starting at $52 a night. Book a day trip to
Kuang Si Falls
in the Luang Prabang province to explore the natural hot springs and beautiful waterfalls, or spend the day in Vientiane, visiting revered Buddhist sites, including the
Pha That Luang Vientiane
. At night, head over to one of the city's many markets, like the Vientiane Night Market or the Ban Anou Night Market, for local cuisine and beautiful crafts. Laos also has reliable public transportation, including
songthaews, 
which are pick-up truck taxis. For added convenience, many stalls around the city offer motorbike rentals, starting as low as $5 per day.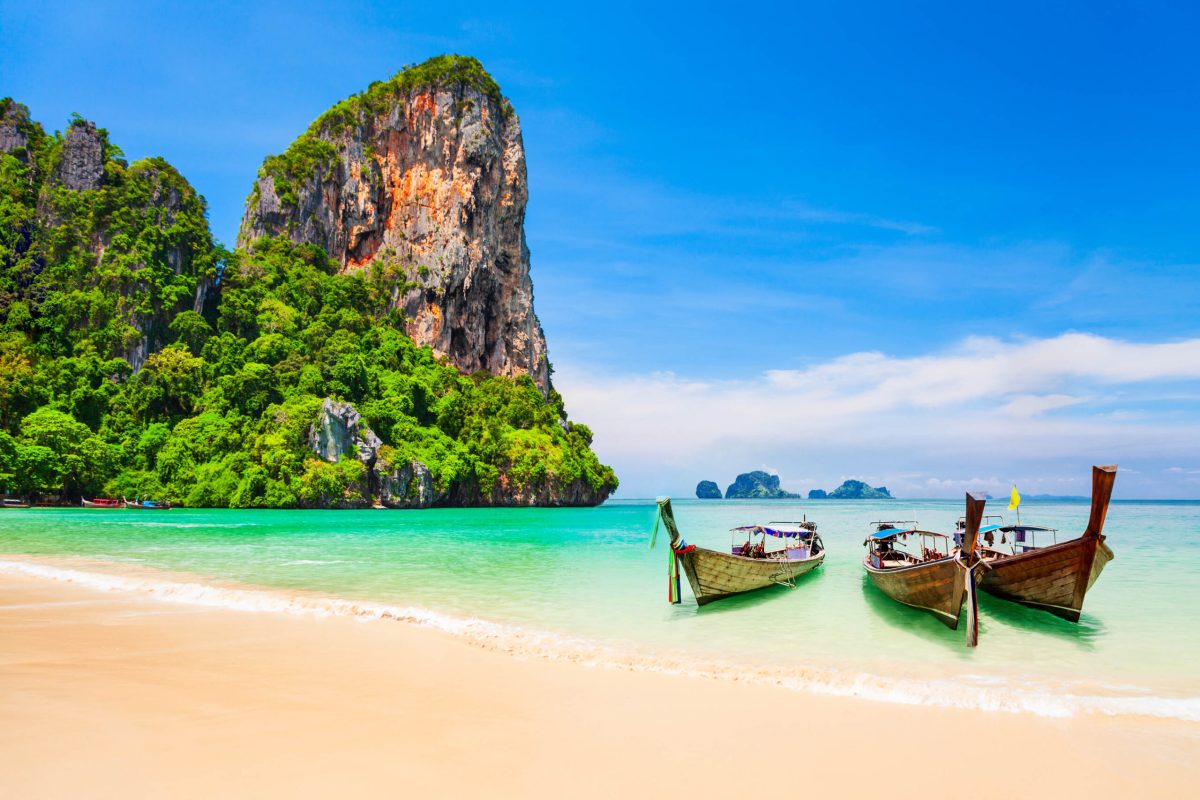 Thailand
Over time, Thailand has become a popular tourist destination for travelers looking to explore Asia on a budget. With affordable nightlife, lodging, and food, as well as a wide variety of free beaches, Thailand is one of the most affordable destinations. Many of the hotels in the capital, Bangkok, start at under $50 USD, and the city is easily accessible by metro, taxis, and
Grab
. Visit
Wat Phra Chetuphon
, one of the most notable sights in Thailand, for under $20 USD, or spend the day at the
Chatuchak Weekend Market
exploring colorful stalls with local produce and crafts. For a destination off of the beaten path, head south to Krabi to visit magnificent beaches, or head north to Chiang Mai for the beautiful hiking trails and lush forests of
Doi Pha Hom Pok National Park
.
Vietnam
Vietnam provides excitement and affordability for every traveler. The three major cities: Hanoi, Ho Chi Min City, and Hoi An offer a variety of delicious food, rich history, and bustling nightlife. However, for cost-effective travelers, Ho Chi Min City will give you the best bang for your buck. Located in the southeast region of Vietnam, hotels like the
Sky Gem Central
and
Royal Hotel
are four-star accommodations starting at under $60 USD nightly. Traveling around the city is also a breeze, with apps like
Grab
and private taxis, with rates starting at $1.27 for the first two kilometers, and $0.02 for every additional kilometer. For history buffs, Vietnam also has affordable historical tours, including the
War Remnants Museum
, and the
Cu Chi Tunnels.
After a day of sightseeing, enjoy the local nightlife at popular bars like
Frolic
and
Acoustic Bar
, all in downtown Ho Chi Min City.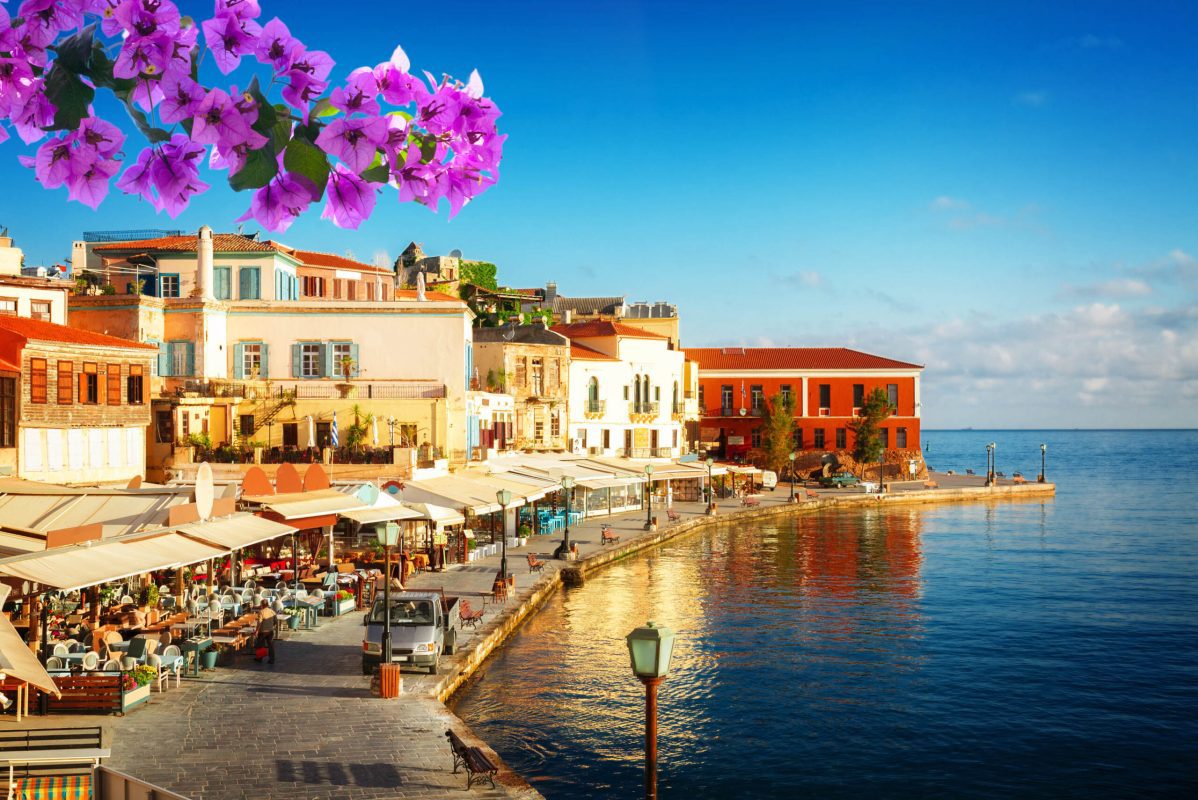 EUROPE
Greece
This peninsular country and its surrounding islands have been a preferred travel destination for the last few years. However, a trip to Greece can be on the pricier side of things. Instead, take advantage of the surrounding islands and maximize your vacation. The island of Agistri is a popular destination for travelers who want to make the most of the outdoors without breaking the bank. Take a ferry over to Athens for 18 euros, and sign up for
a walking tour of the Parthenon
or book a
private tour
of the island from a local, who will offer in-depth historical and cultural insights. Or book a trip to Crete, a 7-hour ferry ride from Athens and the most populated of the Greek islands. Crete has a long and rich history that can be seen in the numerous museums and cultural practices, including wine and olive oil making. Explore
Heraklion Archaeological Museum
, tour a
wine and olive oil vineyard
(tastings included!), or
visit the family home
of a local Cretan for a traditional cooking class and meal. Many of the hotels in Crete are also adults-only accommodations, starting at around $100 USD nightly.
Italy
The home of cuisine, art, and fashion holds some spectacular secrets, especially when it comes to affordable travel. Known for the larger cities like Rome, Venice, and Milan, Italy has smaller destinations scattered throughout the country that are equally as beautiful for a fraction of the price. The city of Bologna is home to medieval architecture and scenic views but is known for outstanding food.
Book an authentic cooking class
, or spend the day eating your way through restaurants in the
Quadrilatero
. Or head south and live out your White Lotus fantasies along the beaches of Naples. Known for bright beaches and delicious food (the birthplace of pizza), Naples is one of the largest and most affordable cities in Italy. With numerous cafes, street vendors, and
affordable hotels
with views of the coast, this gorgeous coastal city offers bang for your buck. Spend a day at
Mount Vesuvius
, snap some photos along the
Amalfi Coast
, or spend the day at one of Naples' many
flea markets
. Ubers aren't available outside of the country's major cities, but local taxi companies are abundant and can be called from any location within the smaller cities. Buses, trains, and ferries can get you anywhere in the city, with day passes starting at 5 euros.
Portugal
As one of the cheapest countries in western Europe, Portugal is an ideal location for travelers on a budget. While Lisbon, the capital, is a popular destination for tourists, the city of Porto is also a large bustling city just two hours away. With hotels starting at
$80 a night
, and inexpensive public transportation ($1.35 per ride), Porto is easily accessible and filled with things to do. Book a
port wine tour
(starting at 15 euros) or spend the day admiring the architecture of
Vila Nova de Gaia
. Or fly into the Faro Airport and marvel at the beauty of Lagos. This town is best known for
Pointe de Piedade
with limestone cliffs on the edge of the ocean and stunning landscapes that offer refuge from the hustle and bustle of the larger cities in Portugal. With hotels starting at
$60 nightly
, Lagos is also one of the most affordable cities on this list.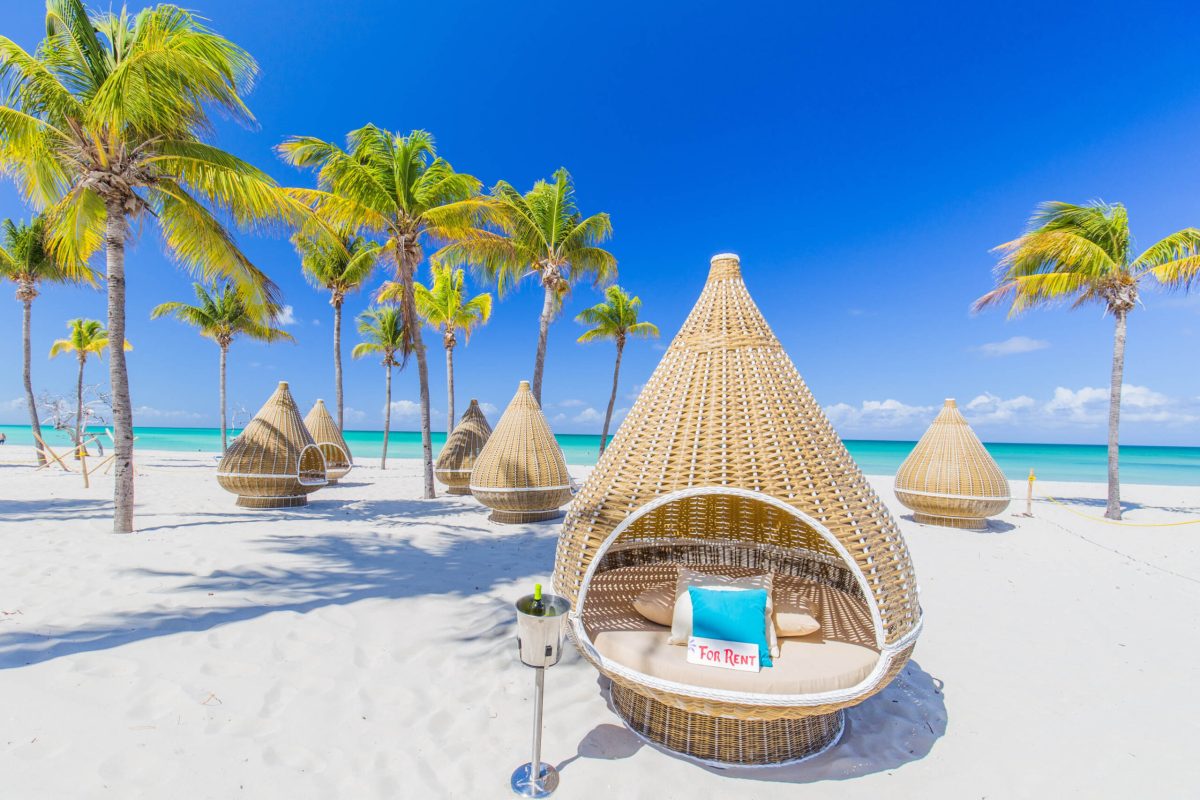 THE CARIBBEAN
Cuba
For a destination a little closer to home for Americans, Cuba is a popular choice for domestic and international travelers. It does require a tourist visa, but the process is simple and can be done online or at a Cuban embassy. Less than an hour away from Miami, Cuba has many popular resorts, boutique hotels, and Airbnbs on the northern coast of the country that offer all-inclusive deals and stunning views: like
this one
, located steps away from the shore of Varadero Beach for $70 a night. Lay out on the white sands of Varadero Beach or head into the city for
a free walking tour of Old Havana
. Half an hour outside of Havana, travelers can visit
Fusterlandia
, a public art installation of mosaic bungalows and alleys created by artist Jose Fuster and inspired by Gaudi, whose art can be seen all throughout Barcelona. While there is no Lyft or Uber in Cuba, taxis run at a flat rate of $24 CUC ($24 USD) from Jose Marti International Airport to any location in the city. Cuban food is very reminiscent of that of other Latin American countries, incorporating lots of pork, fish, vegetables, and rice. For authentic Cuban cuisine, head to
La Guarida
and try local offerings for under $30 a plate.
SOUTH AMERICA
Bolivia
Bolivia is located in central South America on the edge of the Andes Mountains and has been welcoming travelers for years. With a large indigenous population, varied ecological backdrops, and diverse wildlife (llamas, anyone?), Bolivia is a country that truly showcases the beauty that the world has to offer. The capital, La Paz, has a number of
hotels and hostels
with stays under $30 nightly that place you right at the heart of the action. Visit The Witches Market in La Paz, where
yatiris
, or local witch doctors, sell charms, amulets, talismans, and other supernatural tools. Book a
guided tour through the historical sites of the capital
, including Plaza 24 de Septiembre, the site where Bolivians fought for their liberation from the Spaniards. Bolivia is also known for its street food, which is cheap and fresh. Head over to
Mercado Lanza
, an indoor vendor plaza, to try everything from
sopa de mani 
(peanut and potato stew) to fresh fruits, juices, and fried fish.
Brazil
Brazil is a popular travel destination for solo and group travelers, due to its lively culture, diversity, and agreeable climate, but traveling to Brazil, especially larger cities like Rio de Janeiro, can be expensive. Fortunately, you can visit São Paulo, one of the most populous cities in the country, for a fraction of the price. Known as the financial capital of the country, São Paulo has affordable hotels, is cyclist and pedestrian-friendly, and is accessible for travelers on a budget with cheap and free tourist attractions. Many good hotels in São Paulo, like
the Hotel Slaviero
, are centrally located. Not far from the city center, you will find Paulista Ave., one of the most important streets in São Paulo, and participate in
a free walking tour
. Afterward, head over to the
Municipal Market
, where vendors and local chefs offer a wide variety of local produce, spices, meats, and prepared food. For traditional Brazillian cuisine, go to
Jiquitaia
for large plates of meat and fish, and cocktails starting at $6.