Cherry blossoms are flowering trees native to relatively temperate regions in Asia. Throughout the years though, they have been transplanted as ornamental trees around the world. The trees range in colors from white to pink and there are even recipes to eat the blossoms or even drink them as tea. If you're looking to see some cherry blossoms this coming spring, here are the places you should check out!
By Keith David Langston
Central Park, New York City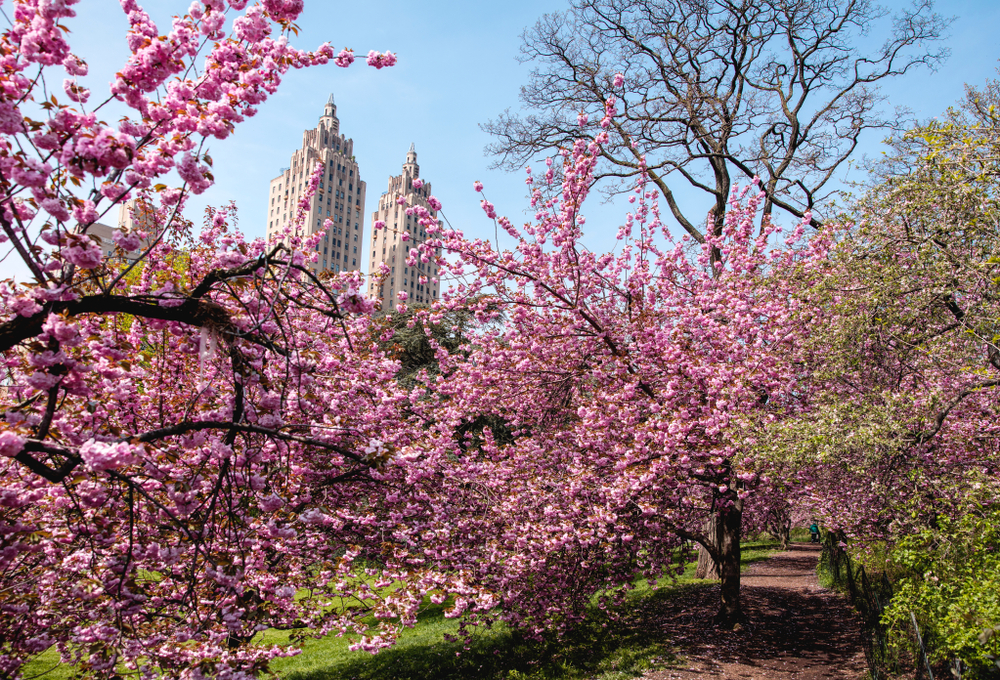 Cherry blossom trees are planted throughout Central Park. They make an excellent and beautiful contrast to the city's skyline behind them. One of the most gorgeous places to see them is along a path in front of the Guggenheim museum. Expect to be surrounded by joggers, dogs, and Instagrammers.
Kyoto, Japan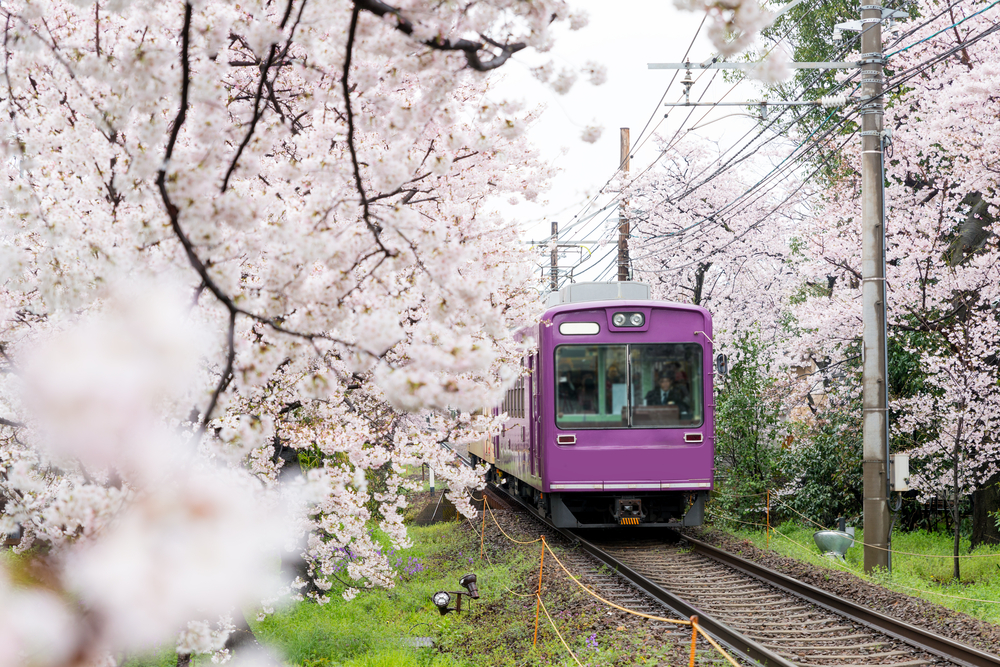 Kyoto is so full of cherry blossoms that even their train tracks are lined with them! Some of the best places to spot the flowering trees are at Kiyomizudera, Nijo Castle, and the Okazaki canal. In Japan, there is also hanami, which literally translates to "flower viewing." Masses of people gather in spots heavy with cherry blossoms to drink, have picnics, and dance underneath their beauty.
University of Washington, Seattle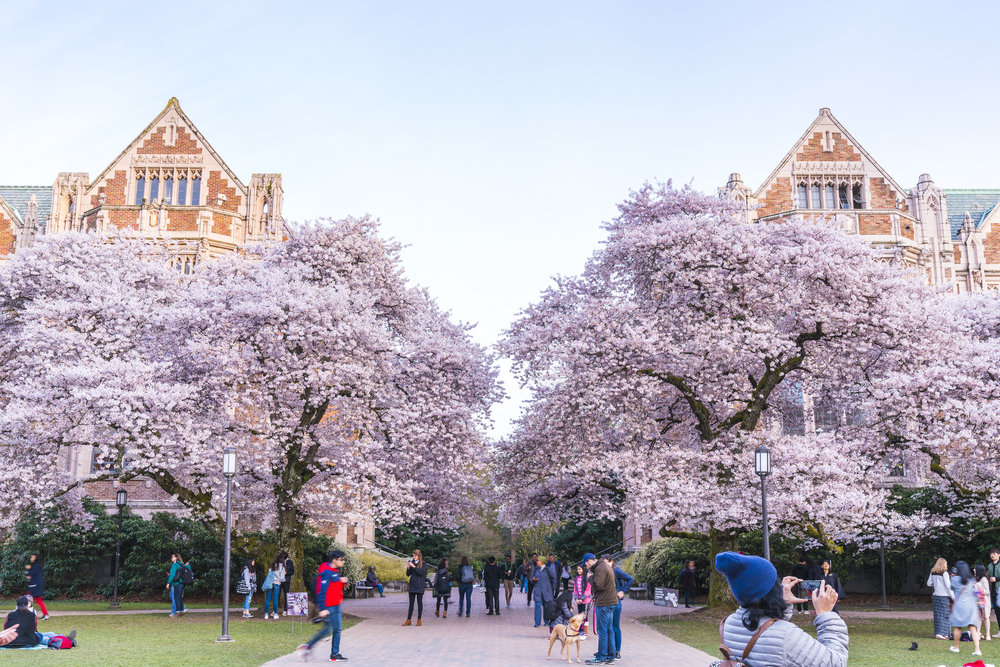 UW's quad is lined with Yoshino cherry trees that date back to 1939. They have become a beloved spectacle for the entire Seattle region and attract many visitors each year. They've become so popular that in 2014 the Japan Commerce Association donated even more cherry blossom trees to the campus. UW reports that peak blossom season falls between March 5th and April 5th each year.
Vancouver, Canada
Seattle isn't the only city in the Pacific Northwest with cherry blossoms. In fact, the region's climate makes it a prime locale for the trees to flourish. And Vancouver doesn't skimp on them either. They line neighborhood streets and can also be found downtown, in parks, and even in people's yards. The city is so big on cherry blossoms that they even have their own festival each spring.
Yangmingshan National Park, Taiwan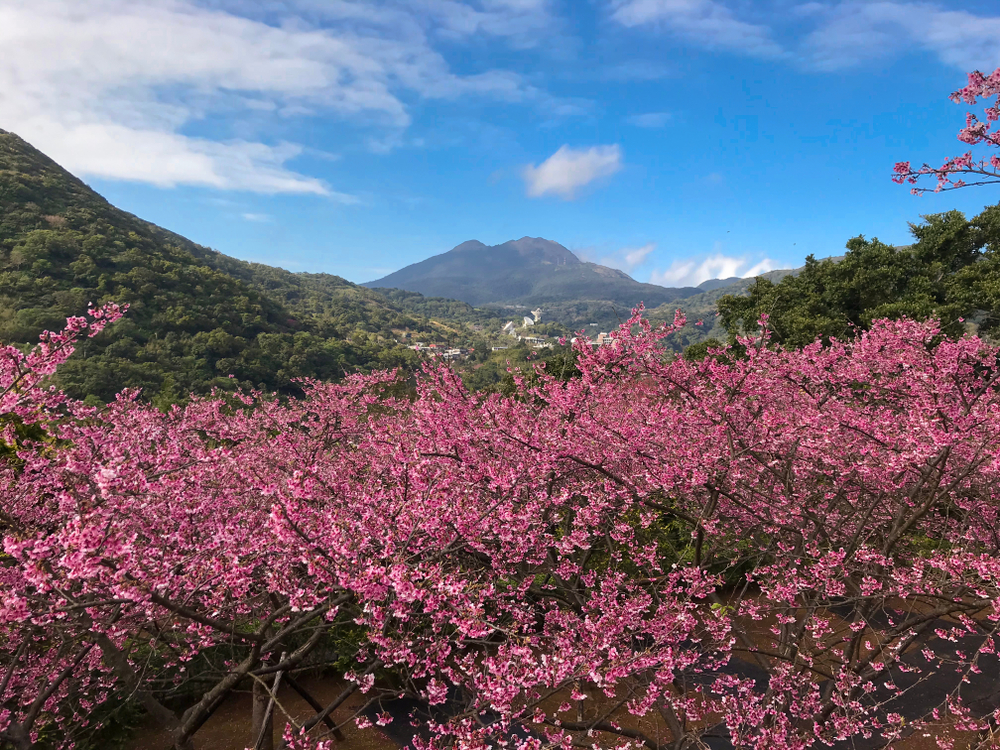 Just outside of Taipei is the Yangmingshan National Park. The park is famous for being one of the most gorgeous places on the entire planet. Here you will discover fields of hydrangea and calla lily, hot springs, fumaroles, and giant volcanos. And, of course, there's also lots of cherry blossoms. Aside from the gorgeous flora, the park is also home to frogs, exotic birds, and even monkeys.
Jinhae, South Korea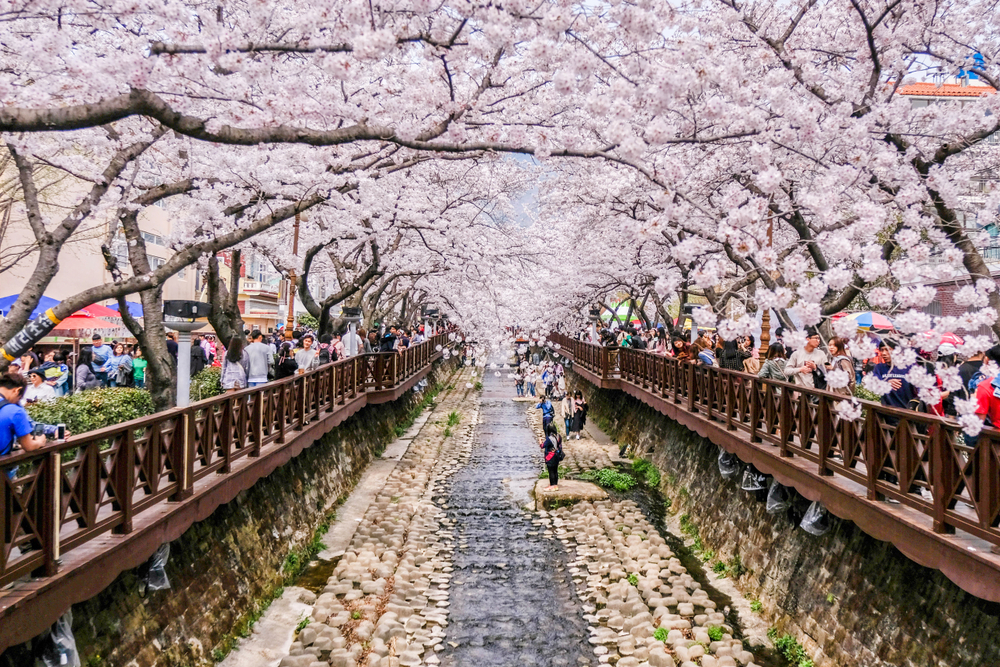 This South Korean city attracts visitors from all over the world for their cherry blossoms. The unsuspecting town unravels into a glorious bloom every spring as the entire region lights up with cherry blossoms. In fact, the city is so known from their trees that the cherry blossom has become the city emblem. Each spring, the city hosts the Jinhae Gunhangje festival to celebrate the new season of the blossoming trees.
WASHINGTON, D.C.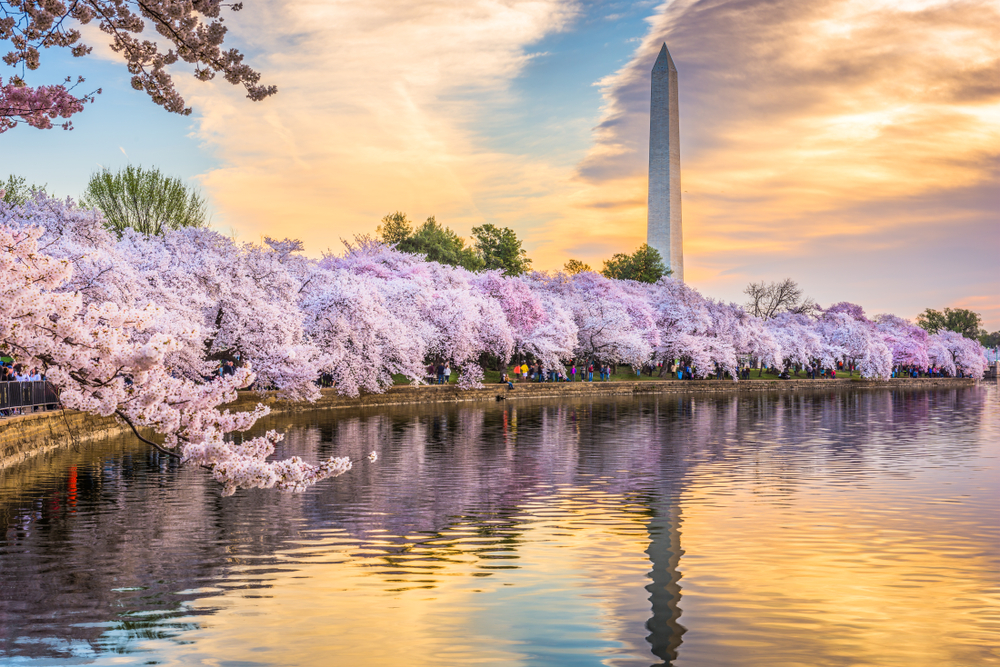 Each spring, Washington, D.C. comes to life with glorious cherry blossoms. Some of the best places to see the trees are the Tidal Basin, the Washington Monument, and the Martin Luther King Jr. Memorial. Or, for a wonderful surprise, simply stroll through the city and let yourself stumble upon these beautiful trees in bloom. What better way to greet springtime?