In an official announcement, the CDC has come out and said that fully vaccinated people no longer need to wear masks or socially distance while indoors or outdoors.
In the official statement, the Director of the CDC, Dr. Rochelle Walensky, stated, "If you are fully vaccinated, you can start doing the things that you had stopped doing because of the pandemic. We have all longed for this moment when we can get back to some sense of normalcy."
However, there are a few caveats to this. First, if you're not yet fully vaccinated the CDC still says you are required to wear a mask. Dr. Walensky said, "The science is also very clear about unvaccinated people. You remain at risk of mild or severe illness, of death, or spreading the disease to others. You should still mask, and you should get vaccinated right away."
Masks will also be required on mass transit and airplanes according to the CDC. Busses, subways, airports, and so forth will all continue to require masks, and masks onboard airplanes has been extended until September 13th for safe measure.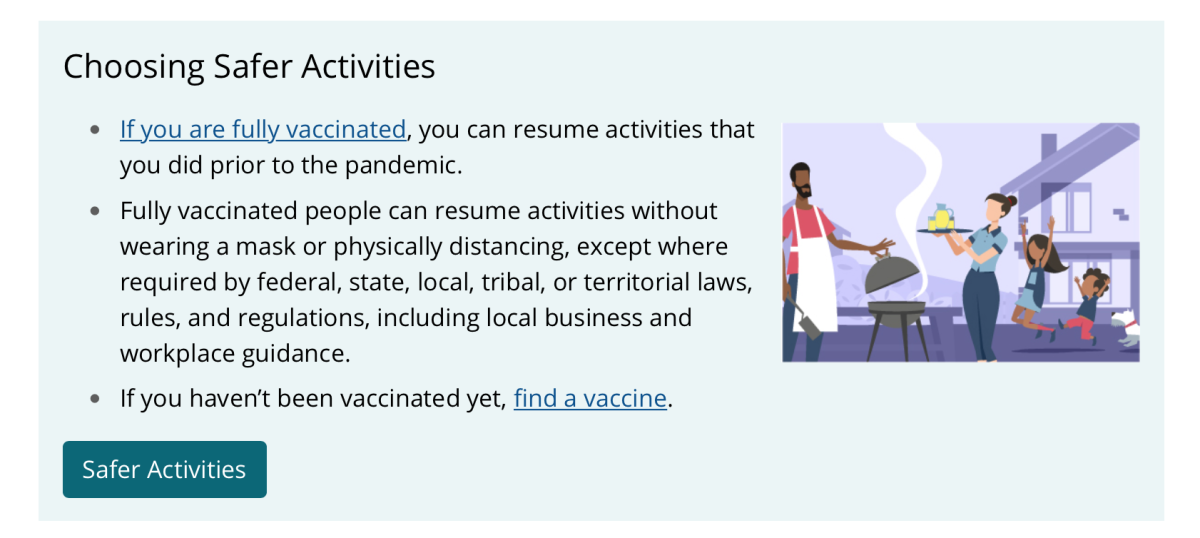 The CDC's website also reflects this news, telling Americans they can "resume activities without wearing a mask or physically distancing…"
Dr. Anthony Faucci also made it clear that anyone who still wishes to wear a mask should be allowed to and shouldn't be ridiculed or harassed by anyone around them. According to The New York Times, Fauci stated, "For those who are more risk-averse, you have a choice of continuing to wear it if you want to."