For a few years, Disney has been working on a unique and somewhat controversial resort concept: The Star Wars Galactic Cruiser. It's a resort like no other, completely transporting guests into an epic story (and sequestering them away from the world for two days). It's not just a hotel…it's an experience.
Now, Disney has announced that after much testing, the Galactic Starcruiser is finally open to the public. Guests will board a launch pod near the entrance of Disney's Hollywood Studios that will take them to the Halcyon Starcruiser. Once onboard, their two-night adventure begins.
It's a completely immersive experience filled with activities, exclusive dining options, character meet-and-greets, and even secret missions. On the second day of the visit, guests also get special entrance to Star Wars: Galaxy's Edge, Disney's newest land that's filled with Star Wars rides and attractions.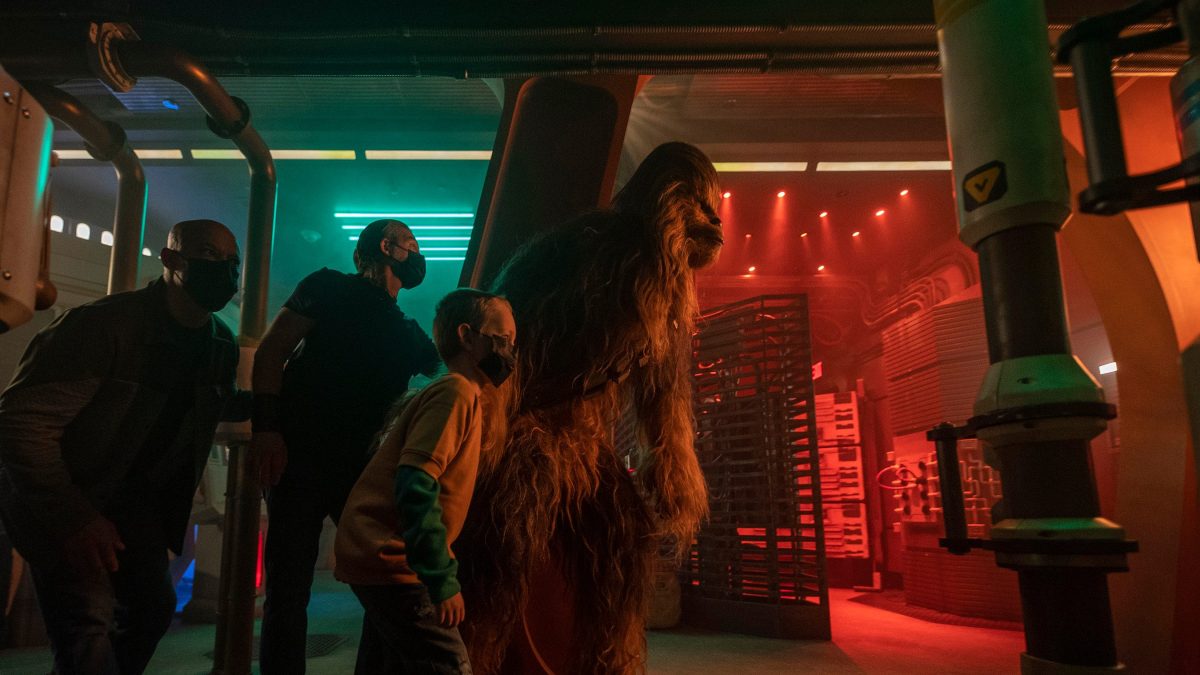 Onboard, guests can do everything from lightsaber training to Bridge visits where they'll learn how to operate turrets and shields (which will be particularly helpful one of the Galaxy Edge rides later on), and even secret missions personalized to their individual storyline.
The fantastic dining options are also part of the experience. According to a press release from Disney:
Guests find refreshment each day in an enticing supper club known as the Crown of Corellia Dining Room. This dynamic and welcoming hall offers breakfast and lunch buffets during the day, and then comes alive each night of the voyage with a lavish multi-course, table-service menu of both otherworldly and familiar origins.

The first night's dinner features a live performance from Gaya, the Twi'lek musical superstar who captivates her audience as she moves throughout the room singing her biggest hits. The Crown of Corellia transforms with lighting and movement as Gaya is joined by a musician named Ouannii for accompaniment in a show that inspires the entire room to get up and dance. (Passengers may find listening to Gaya's performance brings insight into more of the goings-on around the ship, as well.) The second night offers the "Taste Around the Galaxy" dinner experience, where each course hails from a different planet.
The second night's meal includes things like "Blue shrimp" from the dense jungles of Felucia.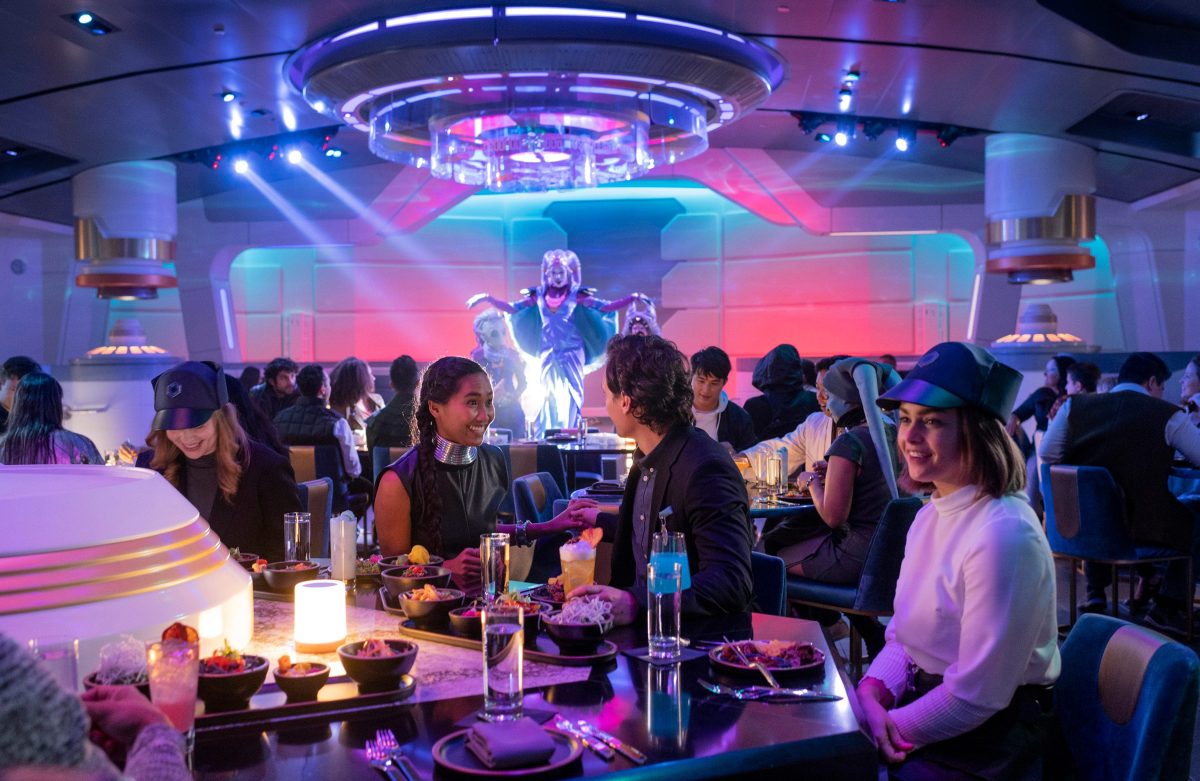 Currently, the only way to book your stay on the Galactic Starcruiser is by calling 407-939-1800 and the average cost for two adults will run about $4,800. While that might seem steep, it's important to remember that's an all-inclusive price for your stay, including activities, food, and a visit to Galaxy's Edge.
---
For more info, click here.