There is so much to see and do in every state from Oregon to New York, and that includes drinking! To help choose what you should drink when you visit each state, we've created an unofficial list of signature cocktails (recipes included), one for each of the 50 states. In case you missed the first 30 check out Part 1, Part 2, and Part 3. Check back soon for the next 10. Cheers!
By Jenna Leis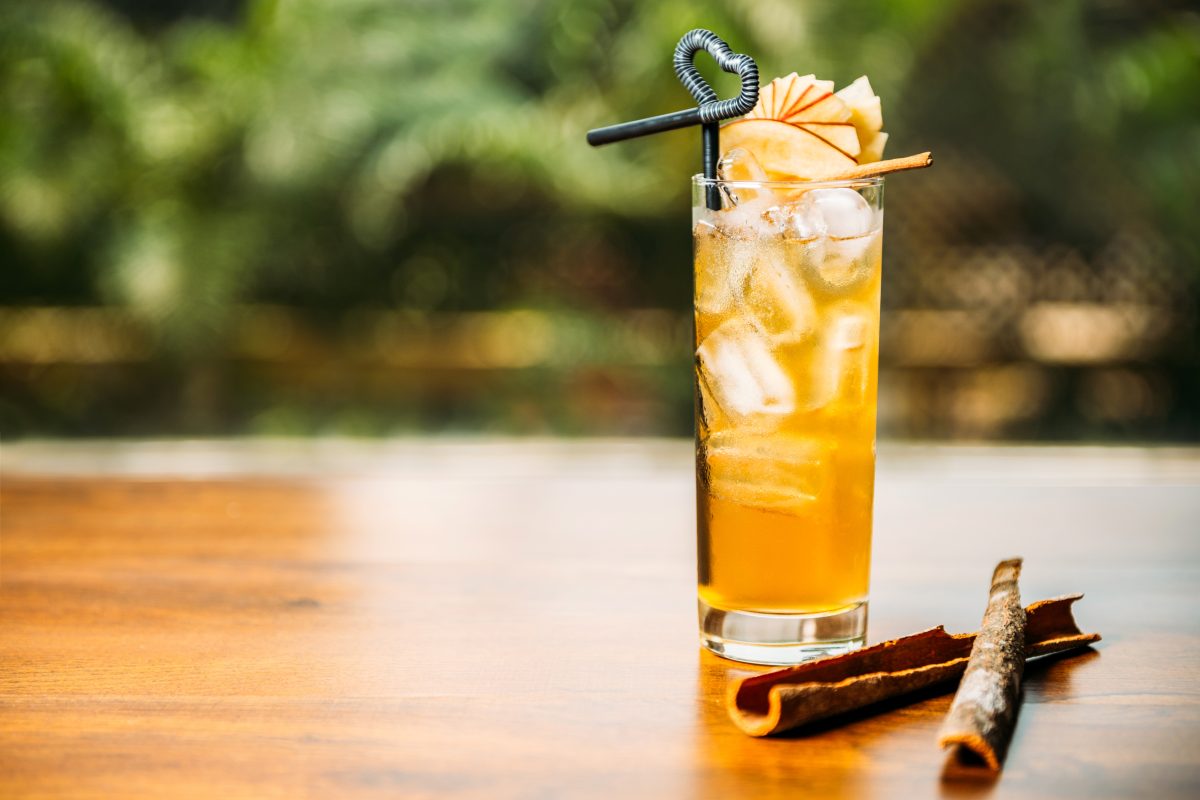 New Mexico: Chimayó Cocktail
The Chimayó cocktail is seen as as the perfect autumn drink in New Mexico. The story of its invention is that in the 1960s Artura Jaramillo, owner of the Rancho de Chimayo Restaurant in Chimayo, New Mexico, was looking for a way to use the abundance of apples he had. Thus creating the states most popular seasonal drink. The ingredients are combined into a glass filled with ice, stirred well, and then garnished with apple slices.
1 1/2 oz Tequila
1 oz Apple cider (unfiltered)
1/2 oz Lemon juice
1/4 oz Crème de cassis
Apple slices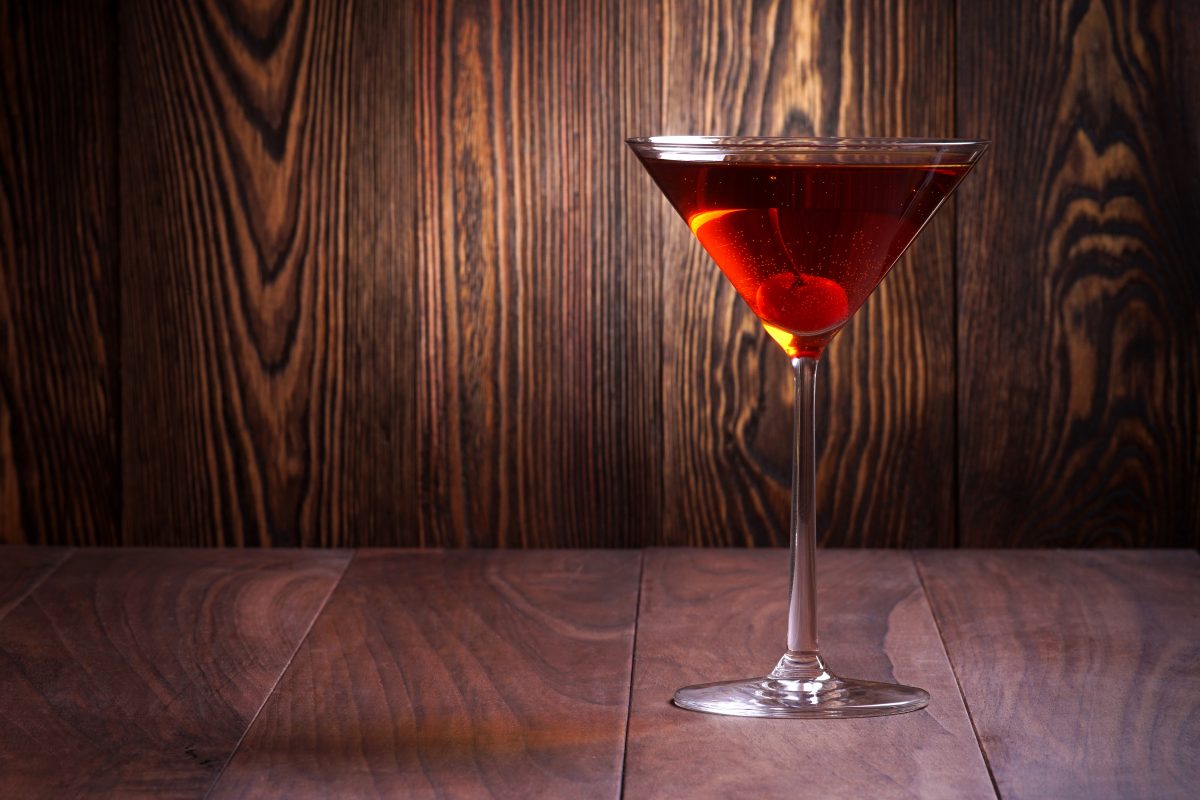 New York: The Manhattan
It is a bit of a no brainer that the unofficial drink of New York is named after the bustling heart of the state, the Manhattan (though the Long Island Ice Tea did come in a close second). The true origins of this classic cocktail are a mystery. It has been ordered in bars for over 100 years and is one of the oldest modern cocktails still served today. It is quite simple to make, add the ingredients into a mixing glass with ice and stir well. Strain into a chilled glass and garnish with a cherry.
2 oz Bourbon or rye
1 oz Sweet vermouth
2 dashes Angostura bitters
1 dash Orange bitters
1 Cherry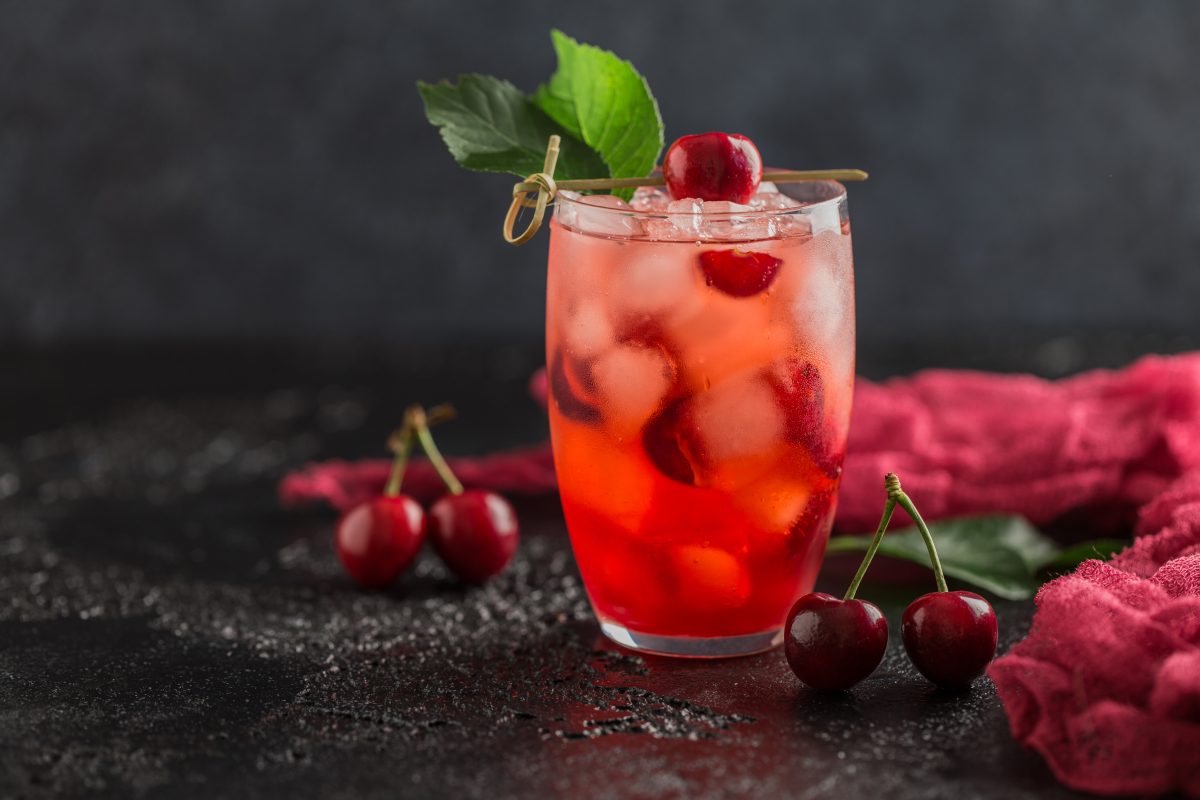 North Carolina: The Cherry Bounce
The capital city of North Carolina, Raleigh named the Cherry Bounce as its official cocktail, but this drink has been apart of American history since before the city was even founded. This sweet cocktail is said to have been first served in 1769 by a man named Isaac Hunter in his tavern, where the future Raleigh would be located. Some say the drink was around way before Hunter but he was the first bartender to sell it at his establishment. It is even said that this was the favorite drink of General George Washington. The recipe has been changed over the years and the most modern version combines the cherry vodka, cranberry juice, and lime juice into a shaker and shakes them well. It is then strained into an ice filled glass. Finally it is topped with club soda and garnished with cherries.
1 1/2 oz Cherry vodka
2 oz Cranberry juice
2 oz Lime juice
Club soda
Cherries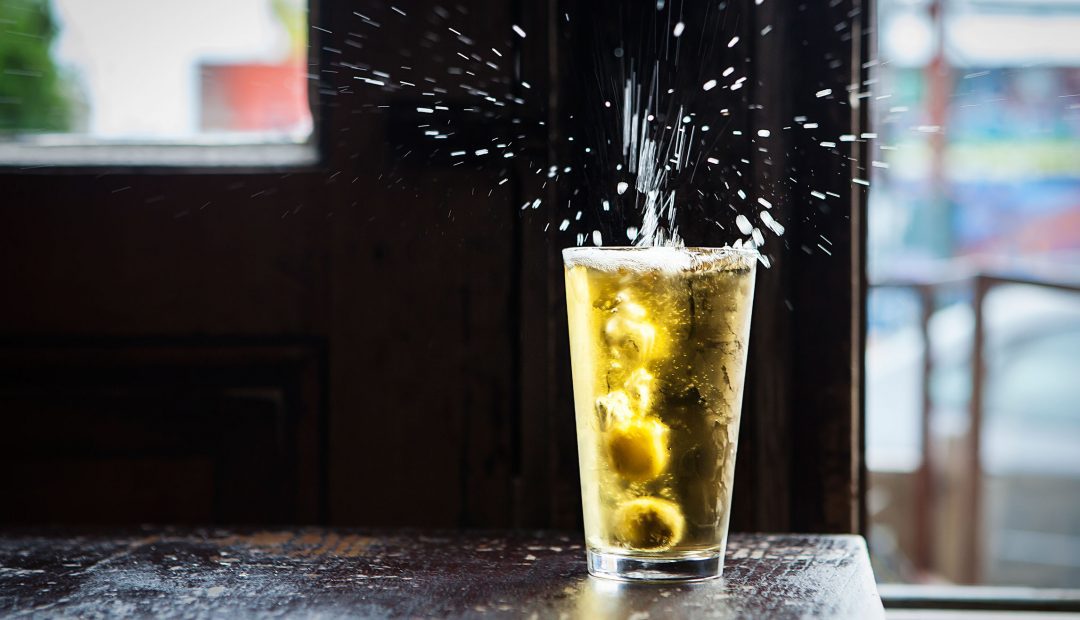 North Dakota: Dirty Beertini Tonic
No you did not read that wrong. A Beertini is a martini made with beer. This special drink is a staple of bars in the Midwest, including North Dakota. This mixture of beer and olives may seem like some strange joke, but it is real and actually not bad. To make a Dirty Beertini Tonic is simple. Add the ingredients into a shaker with ice and stir with a long handled spoon. Strain into a glass and add olives.
1 1.2 oz Gin
1/2 oz Dry vermouth
2 oz IPA beer
1 Dash bitters
2 oz Tonic water
Olives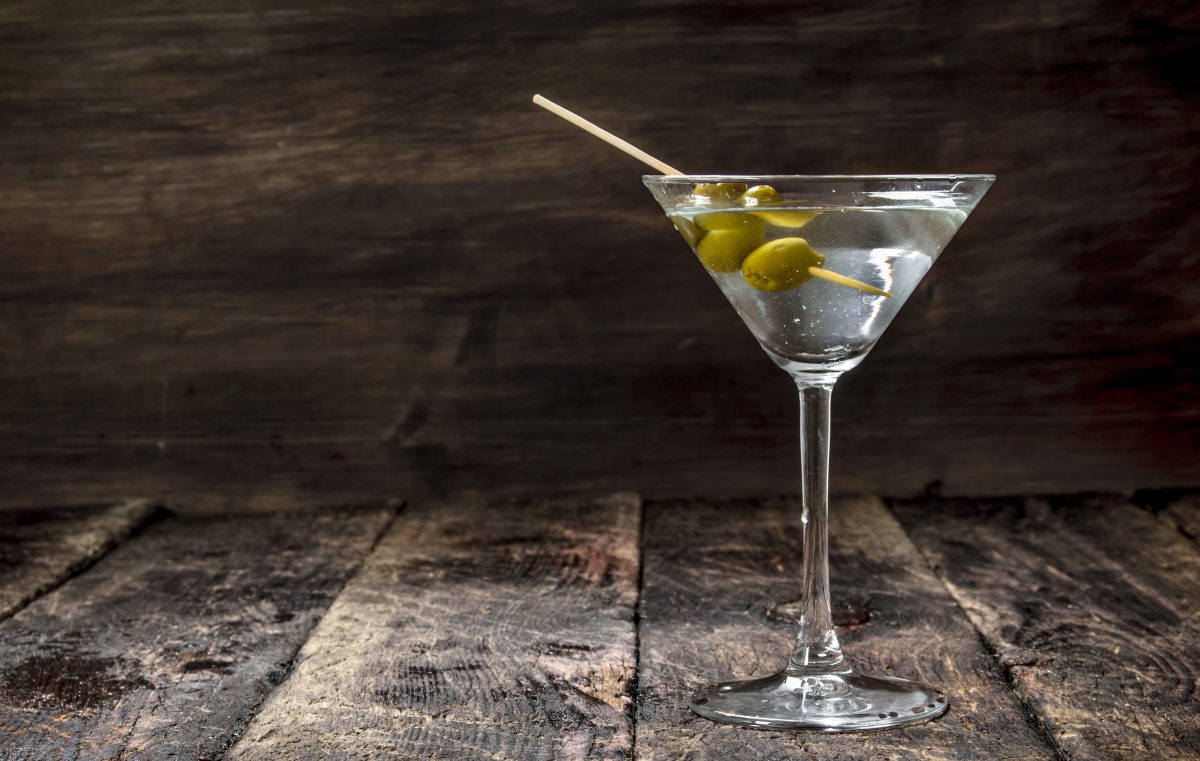 Ohio: Buckeye Martini
Named after the Ohio State University mascot, Brutus Buckeye, the Buckeye Martini has become the unofficial cocktail of Ohio. It's simple to make. Combine the ingredients in a cocktail shaker with ice and shake well. Then strain into a chilled cocktail glass and garnish with olives.
3 oz Gin
1/2 oz Dry vermouth
Olives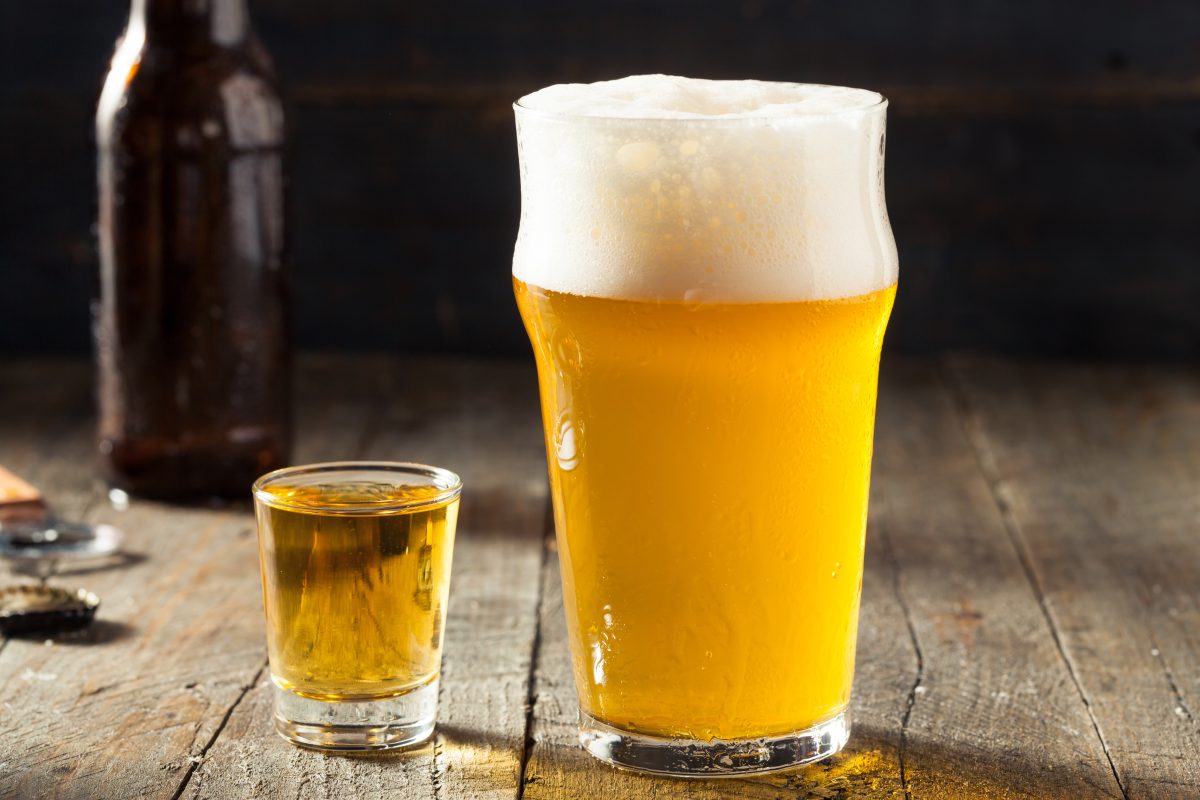 Oklahoma: Lunchbox
In Oklahoma when you order a Lunchbox you're not exactly ordering a cocktail to be sipped on, it's taken more like a shot. It was first created at Edna's, an Oklahoma City bar, in the late 1990s and since then they claim to have sold over two million of the popular drink. According to them the drink is made with an amaretto-filled shot glass sitting inside a frosted beer mug. The mug is then fill about three-quarters of the way with Coors Light and topped off with orange juice. Then you shoot it back, though be carful of the shot glass at the bottom of the glass.
1 Shot amaretto
About 3 1/2 oz Orange juice
About 1 1/2 oz Beer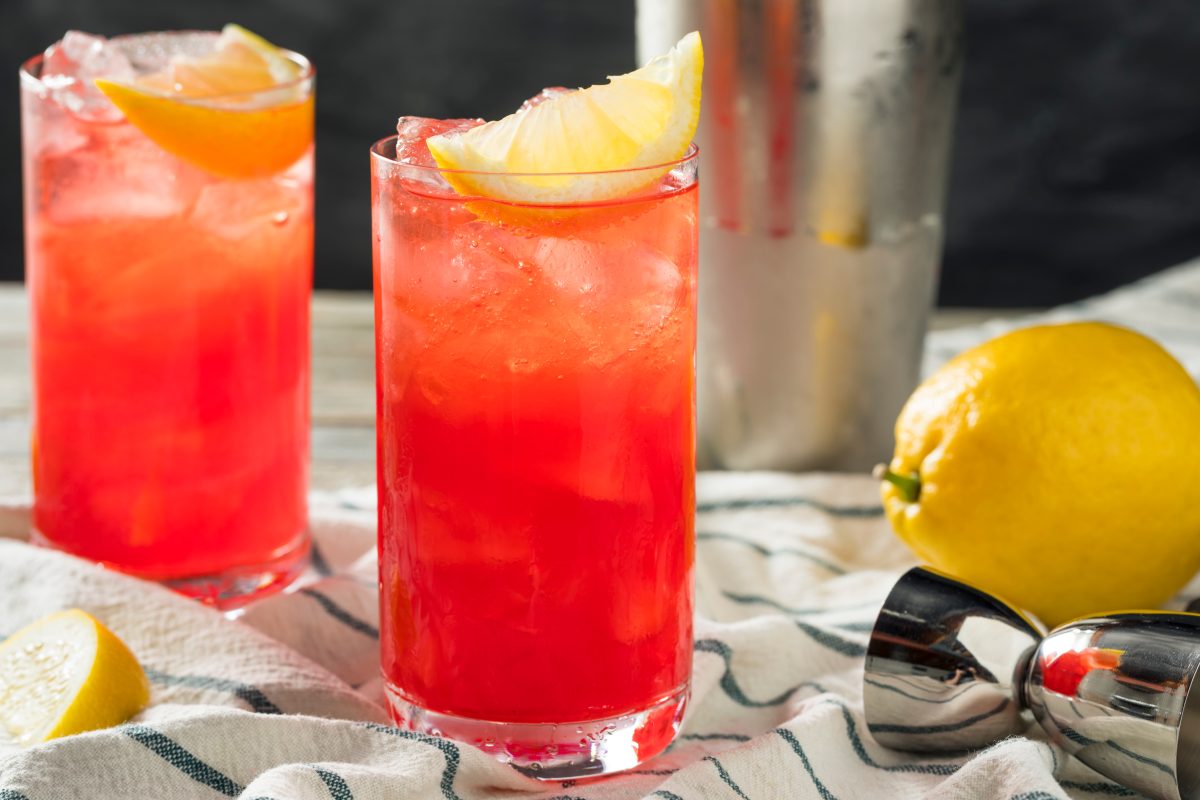 Oregon: Sloe Gin Fizz
The connection between a Sloe Gin Fizz and the state of Oregon can really be attributed to the song Portland, Oregon by Loretta Lynn and Jack White. "Well Portland, Oregon and sloe gin fizz, If that ain't love then tell me what is." In that one line Lynn essentially dubbed this cocktail as the drink of Oregon. To make add the gin, simple syrup, and lemon juice into a shaker with ice and shake well. Strain it into a highball or Collins glass filled with ice and top with club soda. Then garnish with a lemon half wheel and a cherry.
1 1/2 oz Sloe gin
1 oz Lemon juice
3/4 oz Simple syrup
Club soda
Lemon half wheel
1 Cherry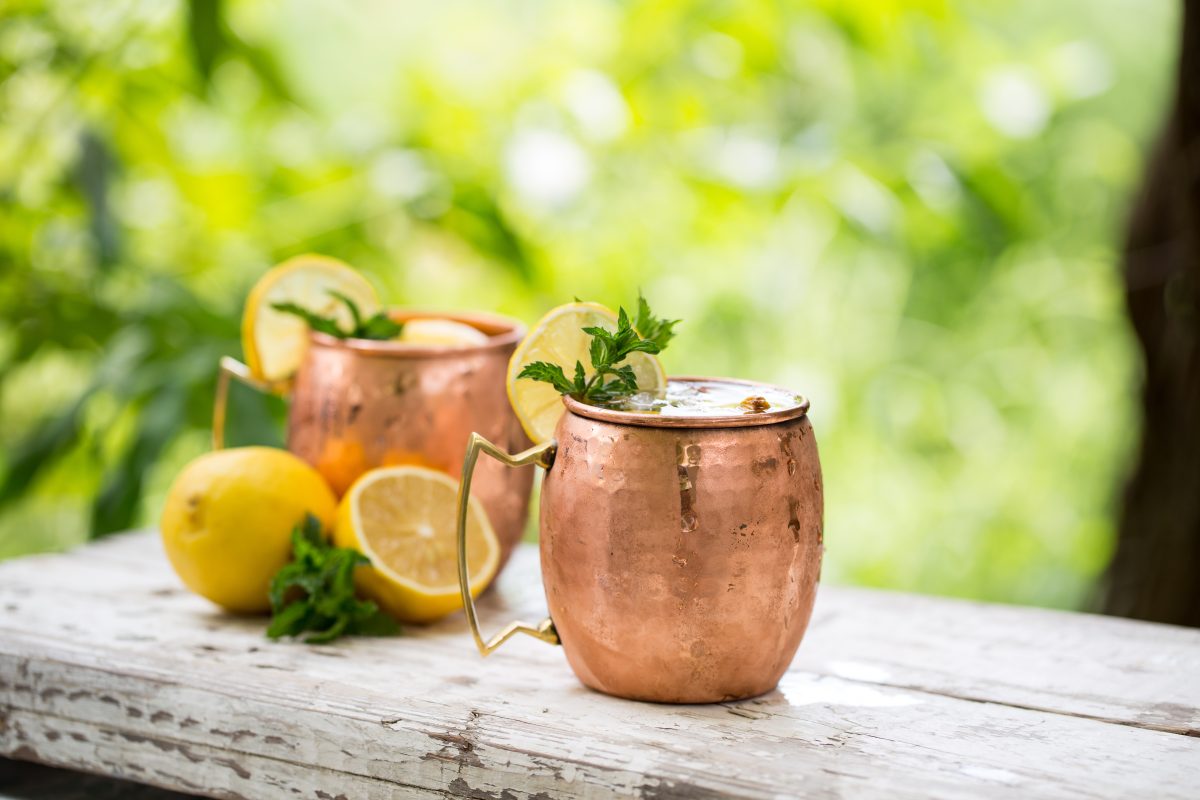 Pennsylvania: Pennsylvania Birch Beer Cocktail
A common drink seen at a Pennsylvania backyard BBQ is the fizzy birch beer. For those of you who have never heard of it, it's a carbonated soft drink made from herbal extracts and birch bark. In honor of the beloved drink a cocktail was made using this unique beer as the main ingredient and named the Pennsylvania Birch Beer Cocktail. Simply combine gin and a little bit of lemon juice into a shaker with ice and stir until chilled. Then strain it into a cold copper mug with ice. Finally top it with birch beer and garnish with a lemon wheel.
4 oz Birch beer
1 1/2 oz Gin
1/4 oz Lemon juice
Lemon wheel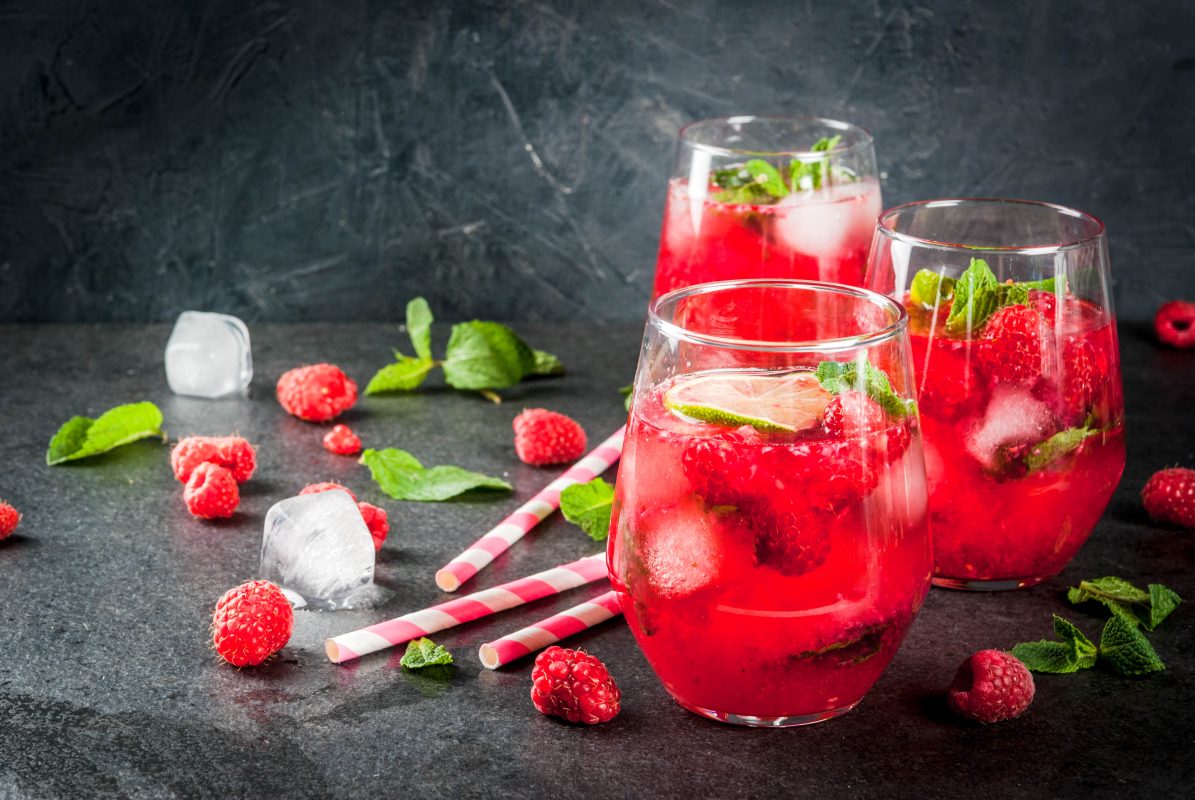 Rhode Island: Rhode Island Red
Unlike the name suggests the Rhode Island Red was actually first created by Vincenzo Marianella, a bartender in Providence, California. Despite this, citizens of Rhode Island love this tequila filled cocktail. Start by muddling six raspberries in a cocktail shaker. Then add ice, tequila, Chambord, lemon juice, simple syrup, and bitters. Shake well and strain into an ice filled glass. Top it off with ginger beer and garnish with remaining raspberries and a mint sprig.
8 raspberries
1 1/2 oz Silver tequila
3/4 oz Chambord
1/2 oz Lemon juice
1/4 oz Simple syrup
Dash of orange bitters
3 oz Ginger beer
1 mint sprig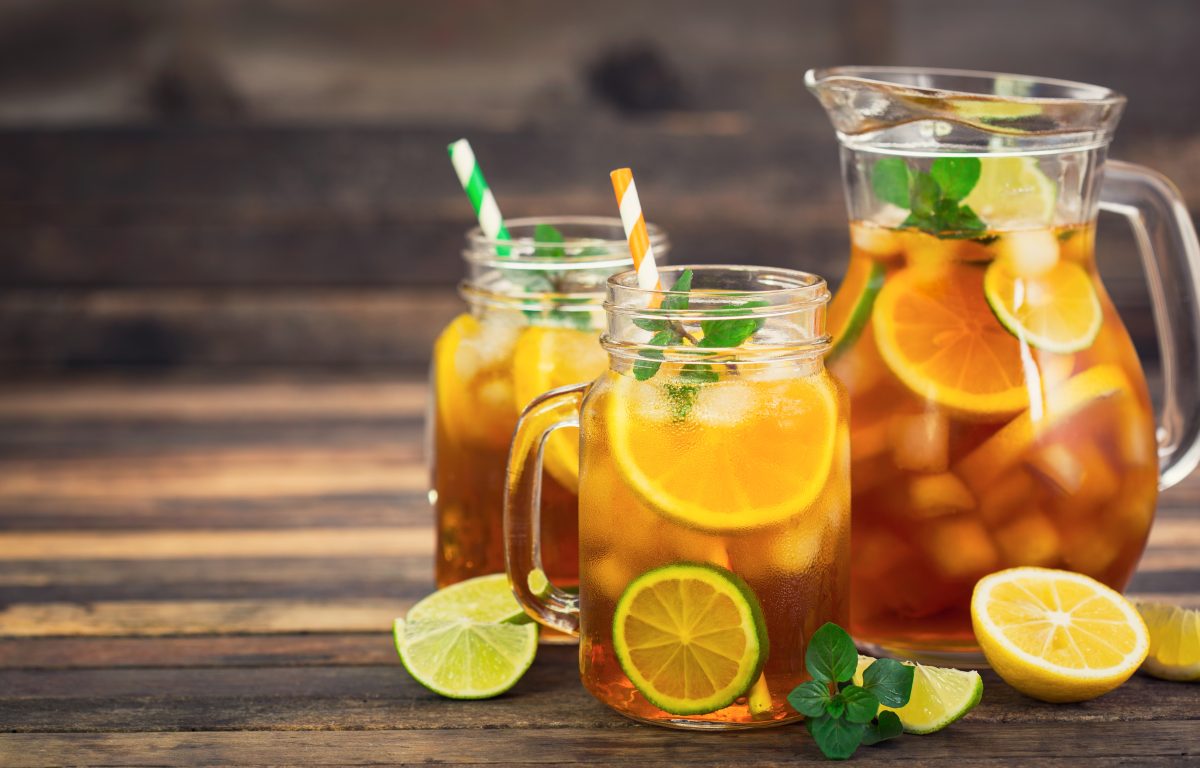 South Carolina: Bourbon Sweet Tea
South Carolina is the birthplace of the classic sweet tea and home to some of the first tea plants in America. That's why our choice for their signature cocktail is the Bourbon Sweet Tea cocktail. It's a cool, refreshing drink that is best shared with friends. The recipe here is not for a single serving, but for about 16 glasses. In a heatproof container combine boiling water and sugar and stir until the sugar is dissolved. Then add the tea bags and let steep for about five minutes. Then remove the tea bags and discard them. Next pour this into a heatproof pitcher or serving jar. Add the cold water, ice, and bourbon and stir well. Serve it in an ice filled glass and garnish with mint sprigs and lemon slices.
4 cup Boiling water
1 cup Sugar
12  Black tea bags
6 cup Cold water
3 cup Crushed ice
24 oz Bourbon (about one 750ml bottle)
Mint sprigs
Lemon slices