There is so much to see and do in every state from Alabama to Wyoming, and that includes drinking. To help navigate what you should drink when you visit each state, we've created an unofficial list of signature cocktails (recipes included), one for each of the 50 states. Today's list features the first 10 states, in alphabetical order. So check back soon for the next 10. Cheers!
By Jenna Leis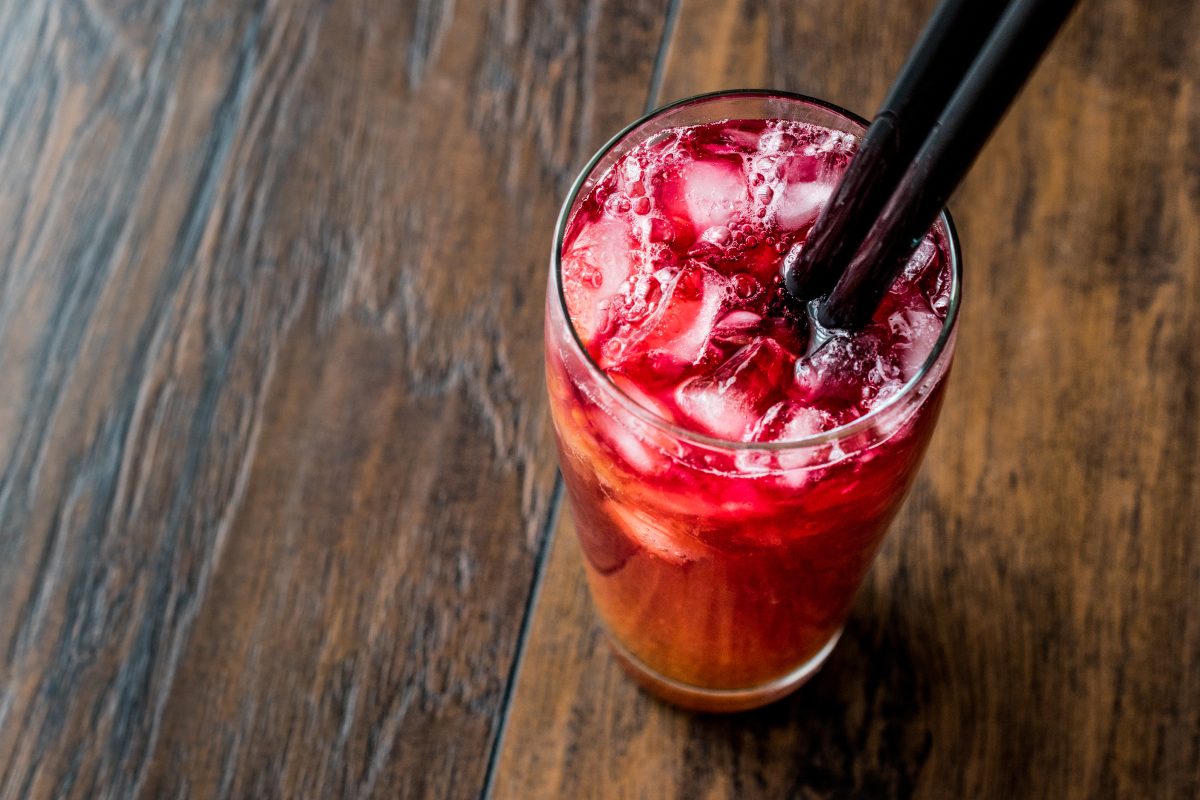 Alabama: The Alabama Slammer

Like its namesake suggests, the Alabama Slammer is said to have been born at the University of Alabama in the 1970s and has since become the go to drink at the Universities Crimson Tide tail gate party. Recipes may differ among party goers but the most common version blends Southern Comfort with amaretto, sloe gin, and orange juice. Add all the ingredients into a shaker with ice and shake, strain into a highball glass over fresh ice, and garnish with an orange wheel.
1 oz Southern Comfort
1 oz Sloe gin
1 oz Amaretto
2 oz Fresh orange juice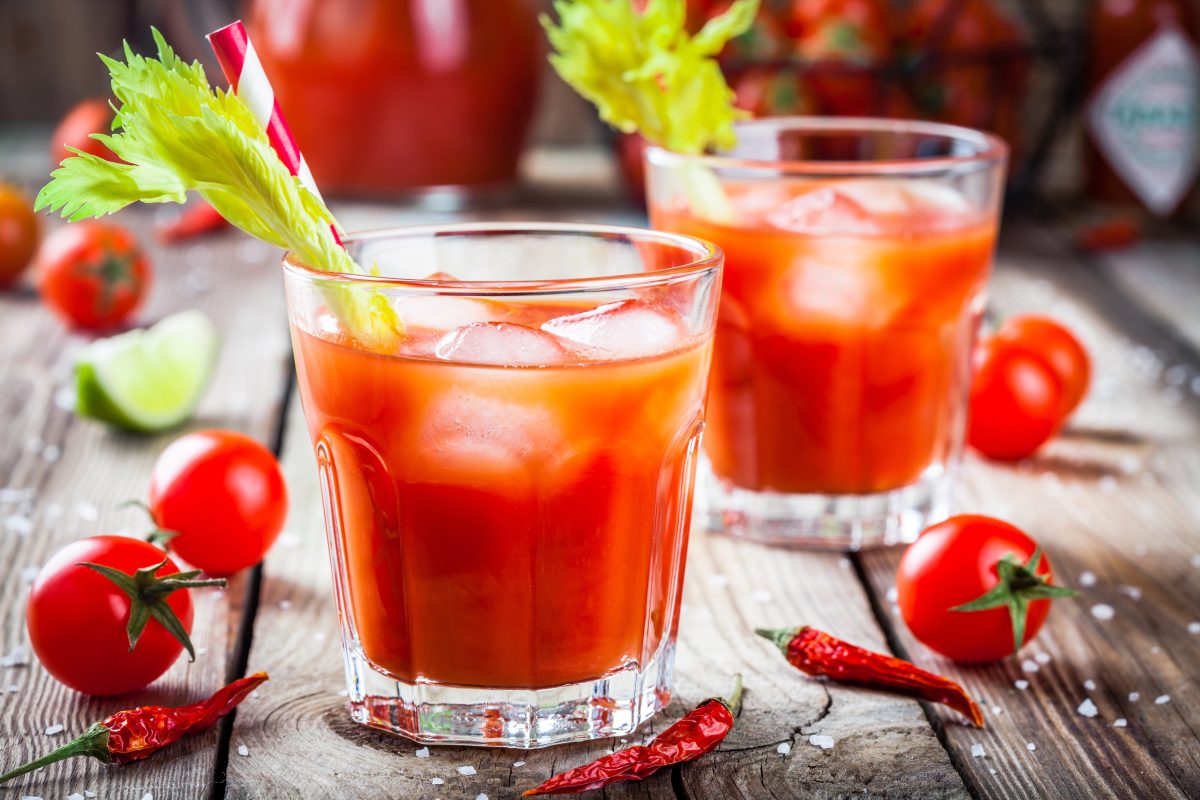 Alaska: Smoked Salmon Bloody Mary
If you order a Bloody Mary up in Alaska you might be in for a surprise when you find out how they put their own special spin on this classic cocktail. Smoked Salmon Bloody Mary's are Alaskan's go to hangover cure. They are made possible by adding Alaska Distillery's smoked salmon flavored vodka. Mix it in with the rest of the ingredients before pouring into a glass full of ice cubes, and garnish with celery stalk.
8 oz V-8 juice
1 to 3 dashes Tabasco
1 dash Worcestershire sauce
Pinch of sugar
Pinch of salt
Freshly ground black pepper
1 shot Smoked Salmon Vodka
1 stalk celery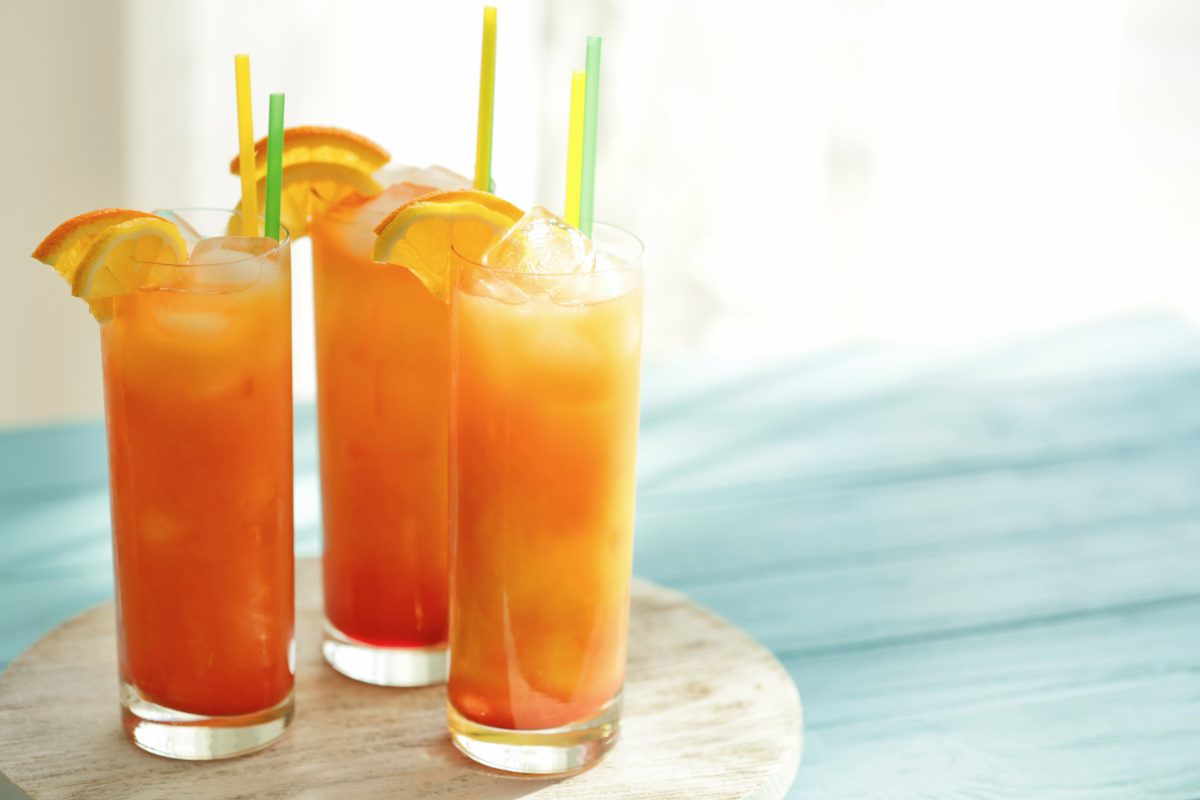 Arizona: Tequila Sunrise
The original Tequila Sunrise was said to be invented for the Arizona Biltmore Hotel in the 1930s in Phoenix, Arizona. The original Biltmore recipe consists of a mix of tequila, crème de cassis, lime juice and soda water. Ingredients are combined over ice and toped with soda, then an orange is used to garnish the top. The recipe has been tweaked over the years and attributed to different cities, but the original recipe is still used in bars across Phoenix.
1-1/4 oz high quality tequila (white or silver)
3/4 oz Crème de Cassis
Fresh Lime juice from 2 slices
Club soda
Orange slice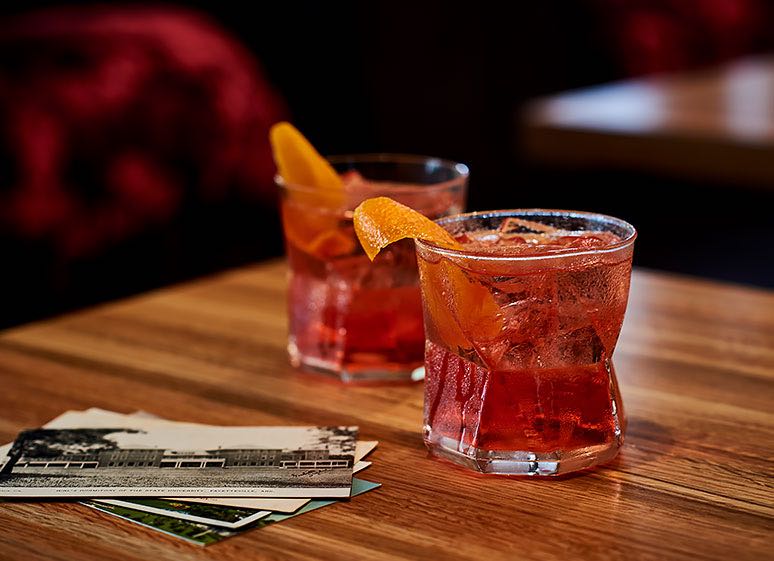 Arkansas: Arkansas Razorback
This popular cocktail shares its name with the University of Arkansas Razorbacks. Football is a way of life in Arkansas, so you can be sure to find this drink at any tailgate party. Ingredients are mixed into a cocktail shaker with ice till frothy before being strained into an old fashioned glass.
1/2 oz Vodka
1/2 oz Amaretto
1/2 oz Coffee liqueur
1/2 oz Spiced rum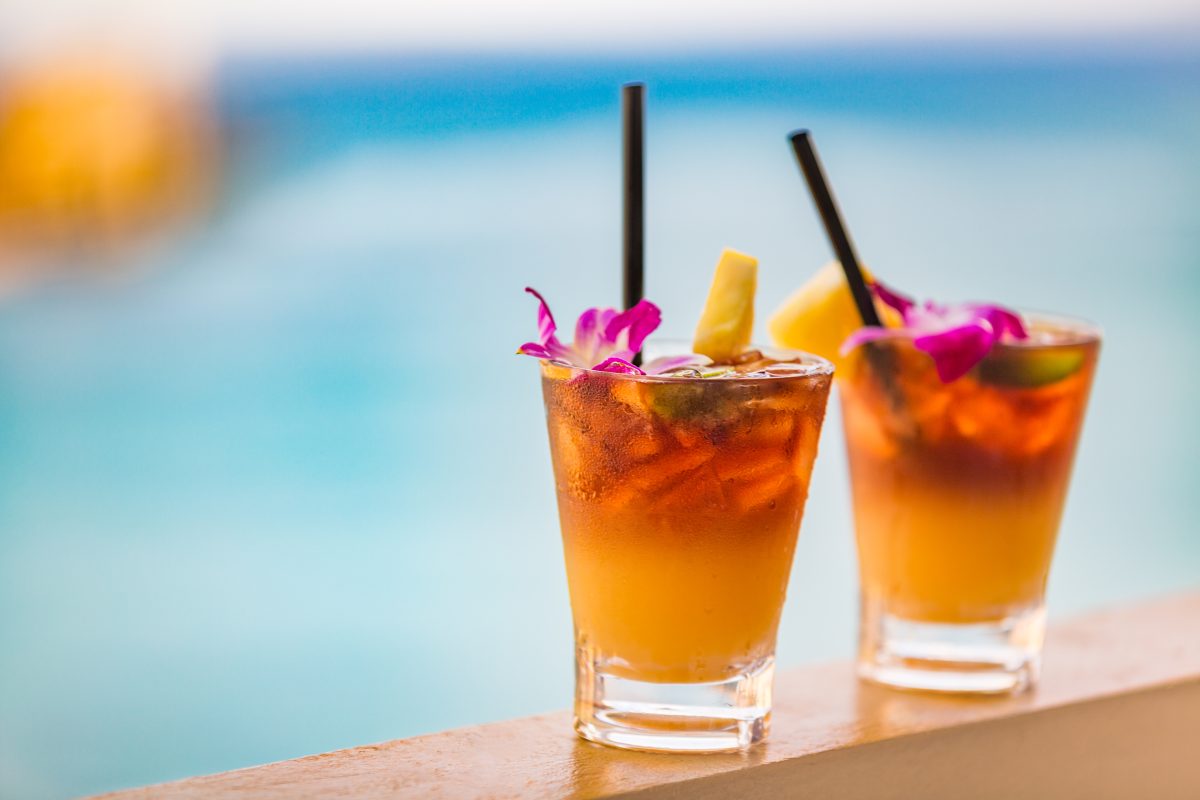 California: The Mai Tai
The ever popular rum cocktail the Mai Tai is said to have been created first by a man named Victor "Trader Vic" Buergon at his Polynesian style restaurant in Oakland, California in the 1940s. While the drink can be found across the country in any tiki-themed restaurant or bar it still remains as one of the top drinks in California. To make, add the white rum, curaçao, lime juice, and orgeat into a shaker with crushed ice and shake lightly. Then pour into an old fashioned glass before adding the dark rum over the top. Finally garnish with a lime wheel, a mint sprig, and a slice of pineapple.
1 1/2 oz White rum
3/4 oz Orange curaçao
3/4 oz Fresh lime juice
1/2 oz Orgeat
1/2 oz Dark rum
1 Lime wheel
Mint sprig
Pineapple slice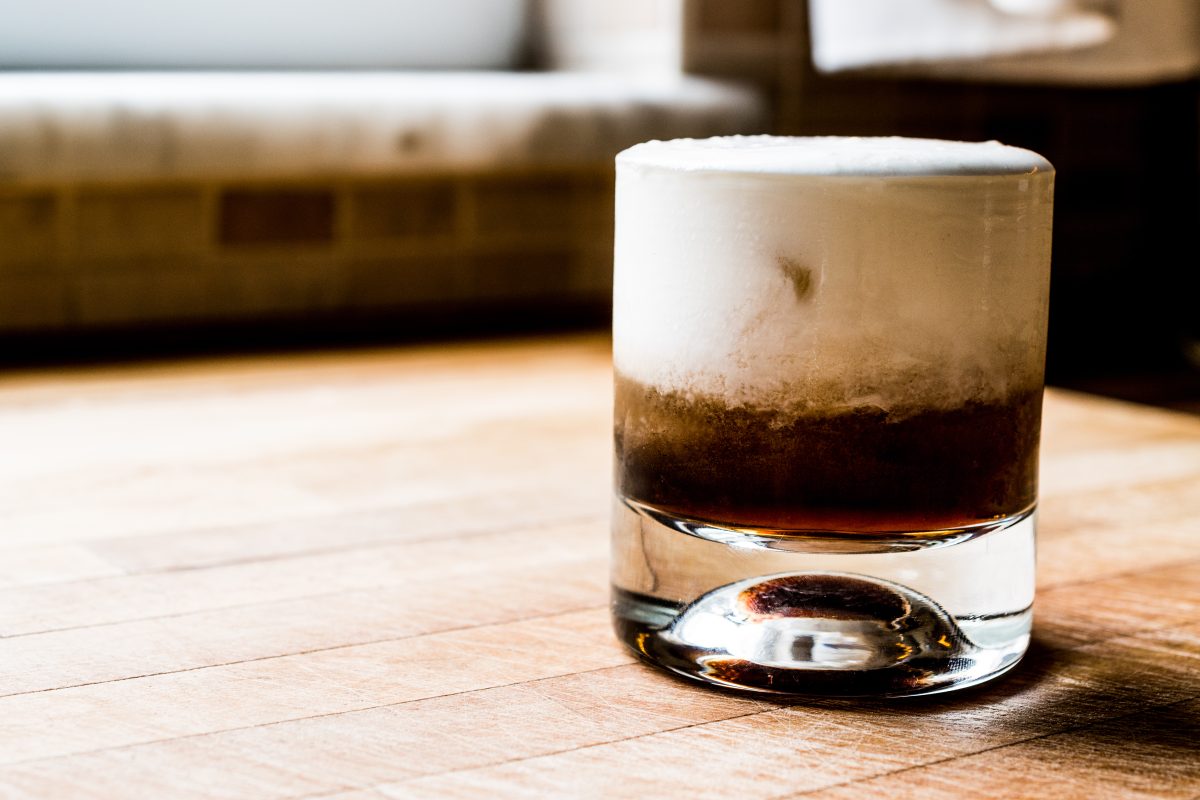 Colorado: The Colorado Bulldog
So what makes the Colorado Bulldog and a classic White Russian different? Well the people of Colorado like to add a little fizz to their drink by cutting the cream with cola, giving it a bubbly feeling when going down. It is said that the name of this drink was derived from Peanuts, an English bulldog and the original Colorado State University mascot, before they changed it to the Aggie Rams. To make you pour the vodka and coffee liqueur in an old fashioned glass filled with ice. Add equal amounts of milk or cream and cola then stir well. Be careful though, the cream and cola can create a lot of fizz so pour slowly.
1 oz Vodka
1 oz​ Coffee liqueur
2​ oz ​Cream (or milk)
2​ oz ​Cola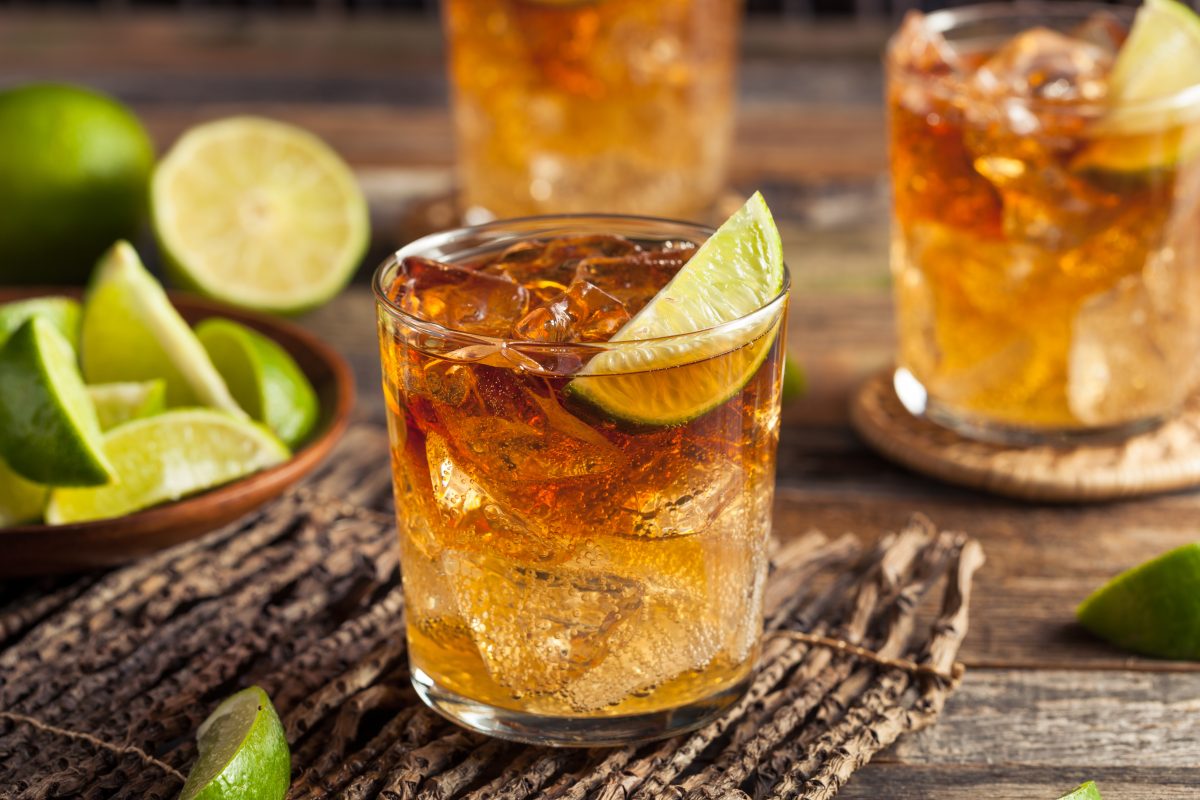 Connecticut: Dark 'N Stormy
The Dark 'N Stormy may have originated in Bermuda, but every bartender in Connecticut can make it with their eyes closed. It is one of the most popular drinks ordered in the state. Whether it's needed to keep cool during the sticky summer or comfort you during the snowy winters it is the unofficial state drink. The recipe is a simple mix of two ingredients, dark rum (or the 'dark') and and ginger beer (or the 'stormy') and then often garnished with a lime wedge.
2 oz Dark rum
5 oz Ginger beer
Lime wedge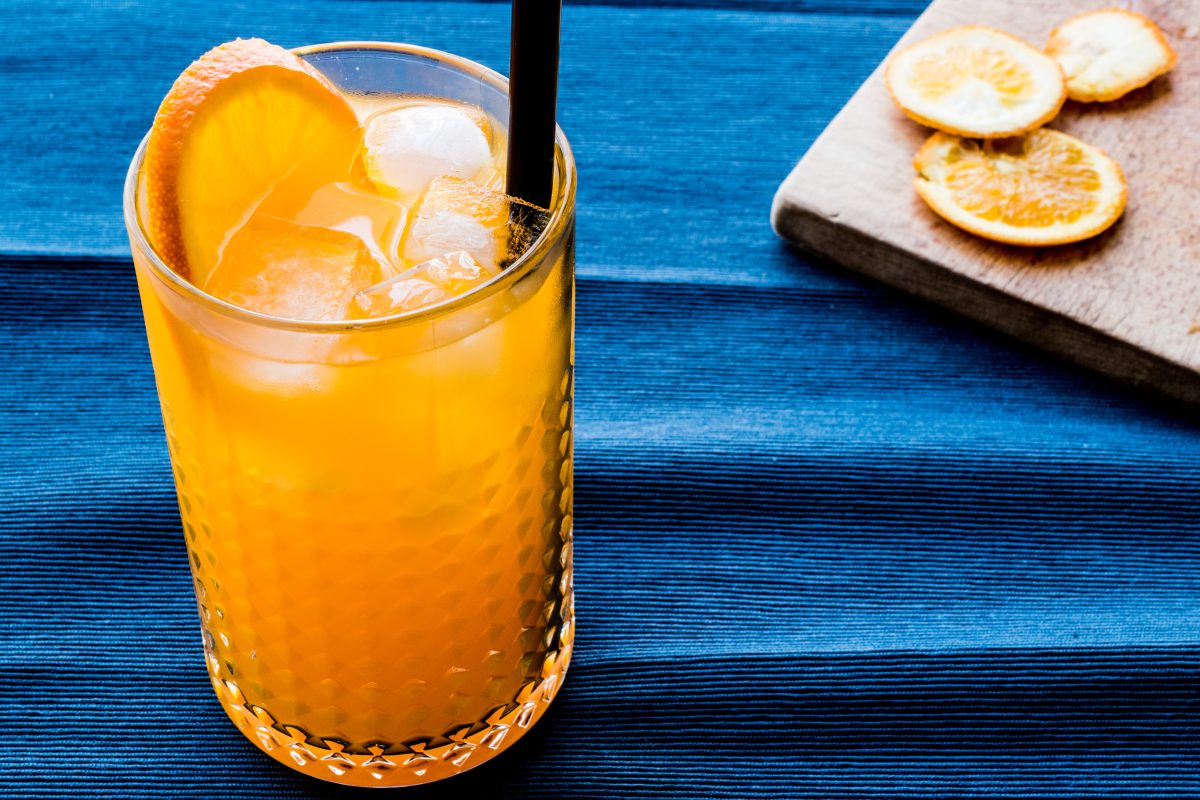 Delaware: Orange Crush
The Orange Crush Cocktail has become a staple of Delaware beaches. Every bar up and down the shore serves them on hot summer days. While each bar has its own variation of the drink, it is agreed by everyone that it's the best way to get your vitamin C. The most common recipes pour all the ingredients into cocktail mixer, shake well, then strain them into a glass filled with ice. To finish it's garnished with, of course, a slice of orange.
2 Juiced oranges
1.5 oz Vodka
1 oz Orange liquor
Splash of Sprite
Orange slice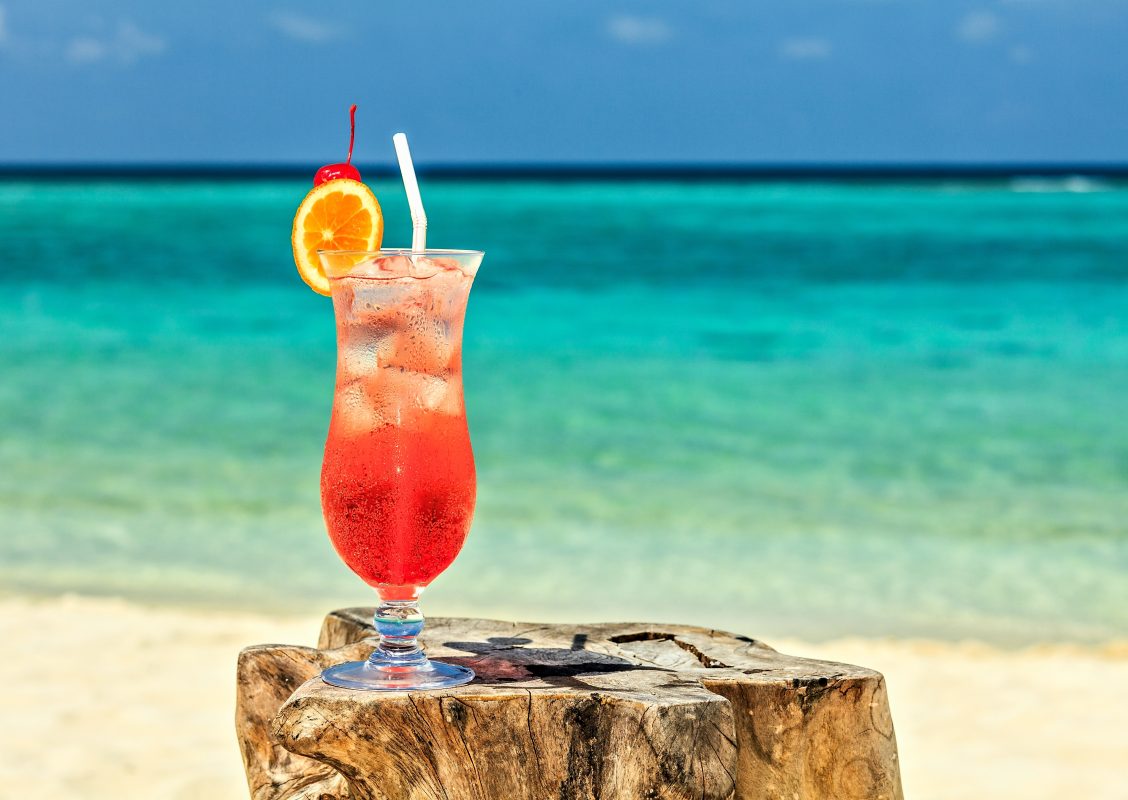 Florida: The Rum Runner
The story of the invention of the Rum Runner goes that in the 1950s the head bartender at Holiday Isle Tiki Bar in Islamorada, Florida was forced to get rid of all the old alcohol in stock. So he poured all the ingredients into an ice filled cocktail shaker and strained into an ice filled hurricane glass. Thus the Rum Runner was created and has been enjoyed in the hot Floridian weather since.
1 oz Lime juice
1 oz Orange juice
1 oz Unsweetened pineapple juice
1 oz Banana liqueur
1 oz White rum
1 oz Dark rum
1/2 oz Chambord
1/2 oz Grenadine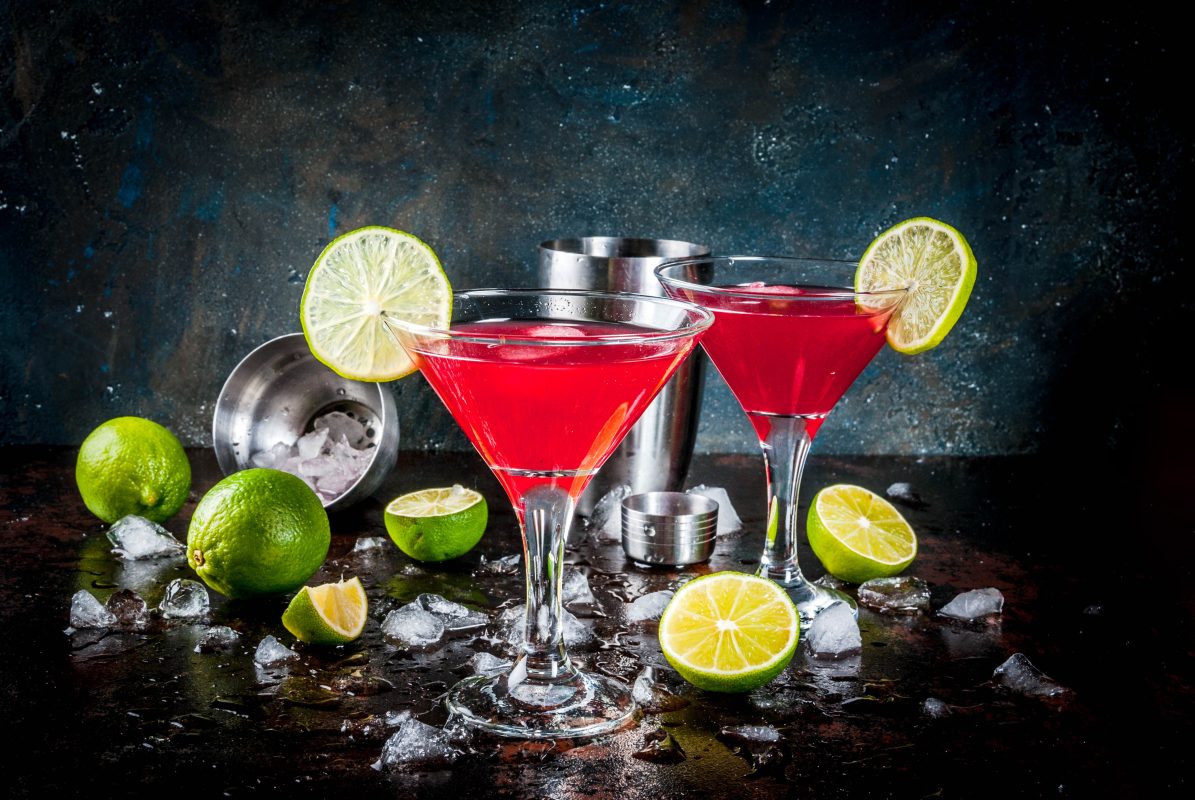 Georgia: Scarlett O'Hara
This sweet drink is just like the Gone with the Wind character it's named after, a classic southern creation. The Scarlett O'Hara has been served in bars around Georgia since its creation in 1936, the same year as the books' publication. The drink uses the unofficial drink of the south, Southern Comfort, and tart lime juice to balance out the sweet peach flavor. The two ingredients are poured into a glass, filled with ice, and finished with cranberry juice before being garnished with a lime wedge.
2 oz Southern Comfort
Dash of Lime juice
6 oz Cranberry juice
Lime Wedge