Trains used to be the main means of travel between cities in the USA. They were also exciting experiences filled with ornate interiors, fine dining options, and even entertainment. To greet visitors, cities used to build opulent train stations. In more recent years, with the rise of cars and airplanes, train travel took a nosedive. Both the amount of passenger trains, and the hospitality they provided dwindled until trains became nothing more than slow-moving buses. With that, the train station went from being a city's shining jewel, to a dusty, unused relic of the past. But that's all starting to change. It's very possible that in a few years, you might even be choosing trains over planes, and if you do, here are some of the nation's most beautiful train stations that you'll definitely want to see.
By Keith David Langston
Washington, D.C., Union Station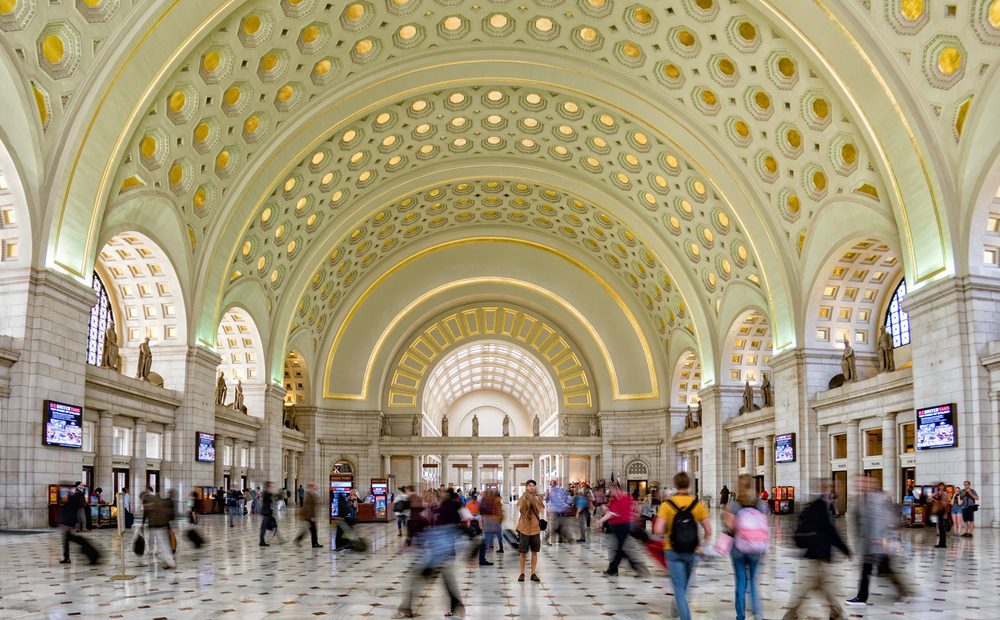 Washington, D.C.'s Union Station is a train station done right. Not only does Amtrak use the station, but so does the regional and commuter rail lines…and the metro, and streetcar, and buses! It's an all-in-one travel destination. Originally completed in 1908, and then renovated in the 1983, D.C.'s Union Station remains one of the finest examples of grandeur.  One interesting fact about the station is that the 2011 D.C. earthquake actually damaged the ceiling of the main hall, and a lengthy restoration project ensued, making sure to fix the damage without altering the historical structure.
Portland, Oregon, Union Station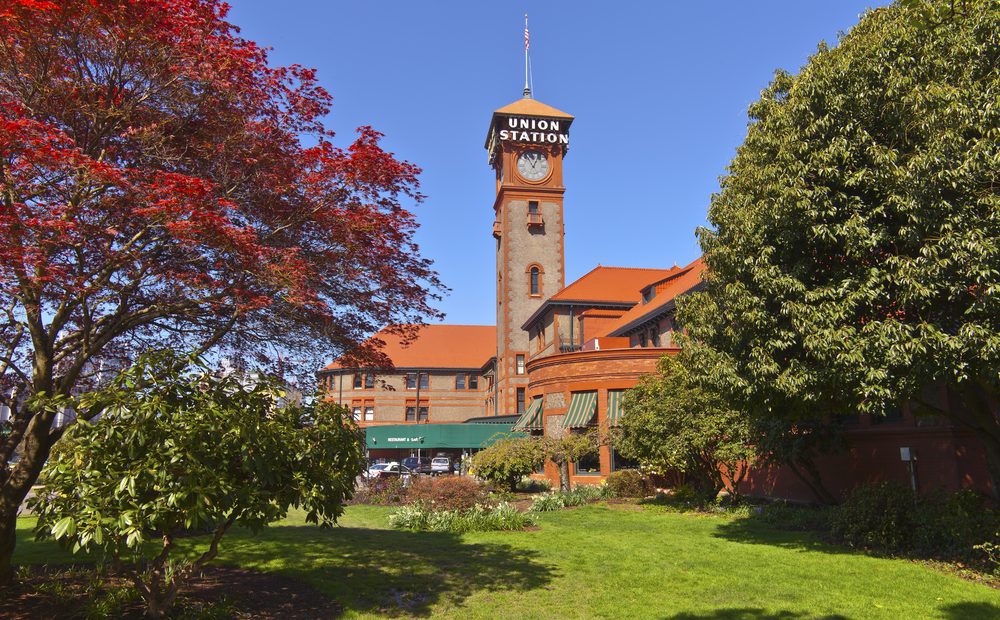 I've always been enamored by Union Station in Portland, Oregon. Something about it is just so obscure, yet lovely. It looks part like a seaside resort, and part like an overgrown Cracker Barrel (which in my opinion only adds to its charm.) Opened in 1893, the station is also home to offices on the upper floors, and even a high-end steakhouse and piano bar. Not bad way to start your trip in Portland if you ask me.
Detroit, Michigan, Central Station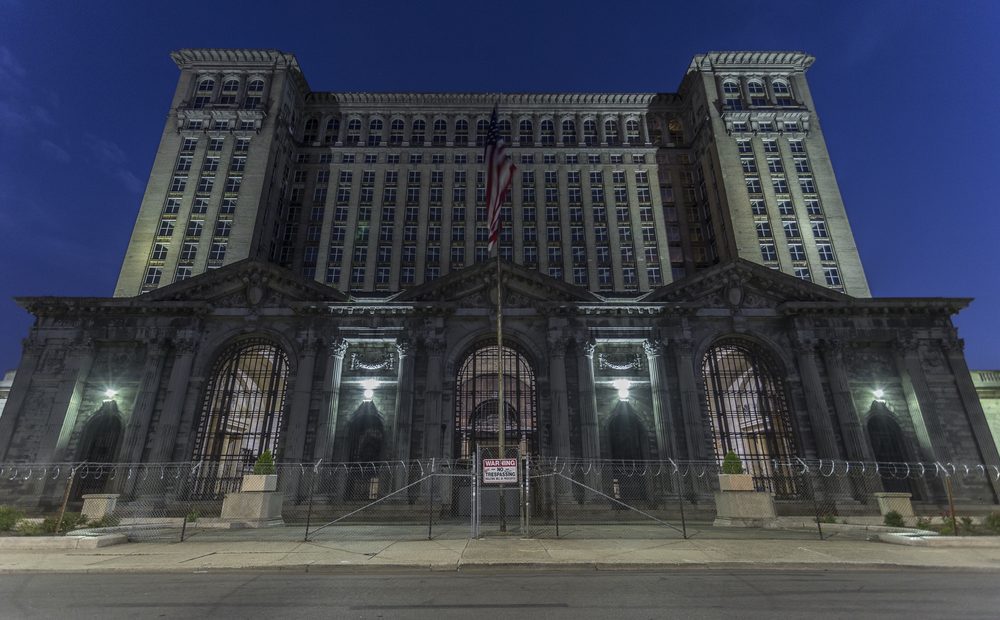 Certainly America's creepiest train station, but also one of it's most beautiful, Michigan Central Station in Detroit became the pinnacle symbol of the decay of the Midwest. For years it sat empty, with it's windows blown out, surrounded by barbed-wire fencing, rotting away as weeds and ivy took over the massive structure. But back in 1914 when it opened, it was one of America's leading train stations. With an 18-story office building towering above the train station, it was a true symbol of Detroit's economic fervor.
But there is good news! Ford bought the property a few years ago and is currently renovating and restoring the building and surrounding area. It is going to be used to design and test Ford's latest automobile technologies. The upper floors will also include office space and an upscale hotel, meaning that once again, Michigan Central Station will be a symbol of Detroit's economic and innovative strength.
San Diego, California, Santa Fe Depot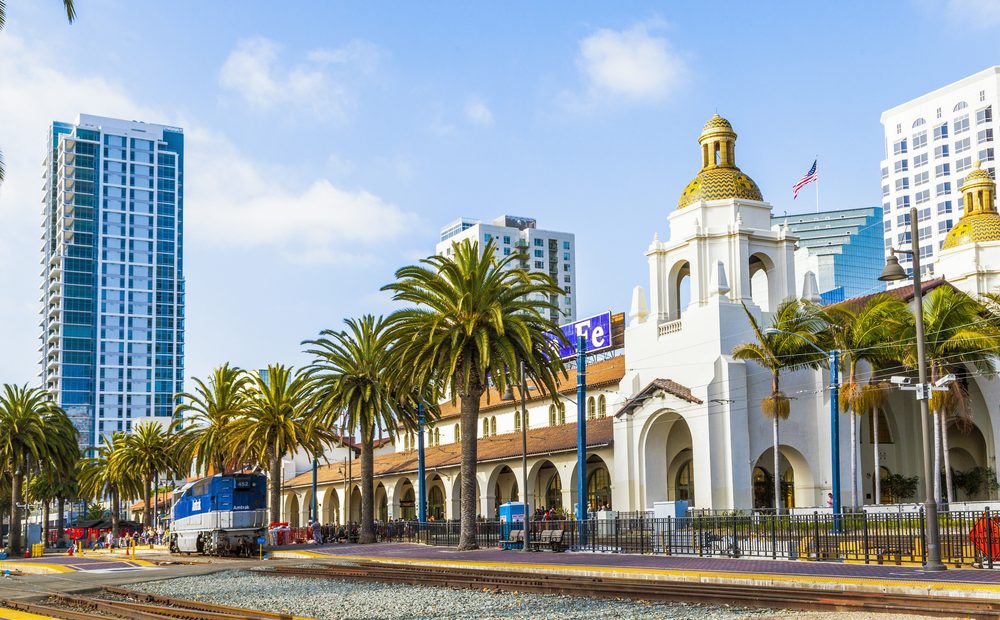 Really, is there anything more beautiful than a seaside train station surrounded by palm trees? It's also quite possibly the most centrally located train station ever. After arriving into Santa Fe Depot, you're just steps to the ocean, while also being directly in the middle of downtown. San Diego is always praised for being incredibly walkable, and their train station is only further proof of that accolade. The station was built in 1915 in the Mission Revival style, a deliberate nod to California's colonial Spanish roots. Today, the station is a terminus for Amtrak trains, San Diego commuter rails, as well as the San Diego Trolley.
Denver, Colorado, Union Station

Photo: Arina P Habich
Originally opened in 1881, Denver's Union Station has recently undergone a massive renovation with a new modern canopy covering the open-air rail lines. Another big step forward for not just Union Station, but Denver as a whole, was the recent addition of the city's A Line, a high-speed rail that connects Union Station to the airport. At top speed, the A Line hits 79 mph! The neighborhood around Union Station has also undergone massive change, with restaurants and pubs popping up, and new loft apartments that have been converted from old warehouses.
Nashville, Tennessee, Union Station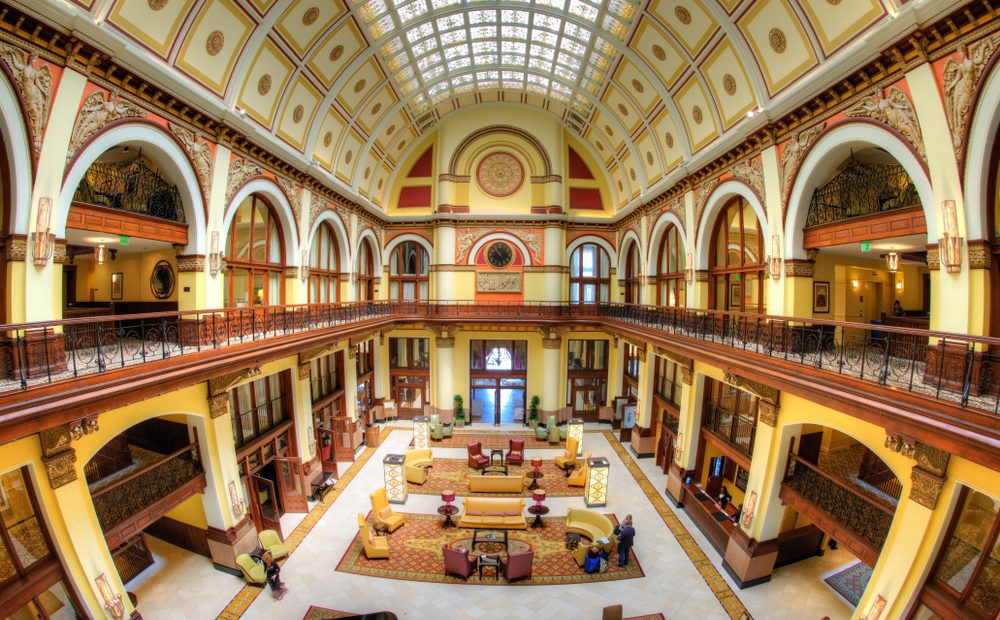 Great news for any train enthusiasts out there! Union Station in Nashville has been converted into a beautiful hotel. You can now stay in one of the country's most historic train stations that, at one point, saw trains traveling between Chicago and Miami, Cincinnati and New Orleans, and between Nashville and Memphis. The hotel also has a very strange history… Abigail, a girl who reportedly jumped in front of a train after hearing her boyfriend had died in WWII, now haunts the hotel, and at one point, alligators were kept inside the lobby's fountains. Enjoy your stay!
New York, New York, Grand Central Station

Photo: f11photo
It's impossible to think of train stations without Grand Central Station being the first thing to come to mind. The station sees over 66 million passengers a year. To put that into context for you, if Grand Central was an airport, it would be the 17th busiest in the entire world. The building itself is just as grand as its reputation as a train station. With the historic terminal, opened in 1913, sitting beneath the behemoth MetLife building (formerly the Pan Am building), Grand Central truly showcases New York's historic past, along with it's business-focused push for the future.
Fun fact…did you know it isn't actually called Grand Central Station? Nope. Officially, it's Grand Central Terminal.