New York City is loaded with observation decks, from the World Trade Center to the Empire State Building, but none quite compare to the experience at SUMMIT, which is opening on October 21 at the newly-completed One Vanderbilt tower next to Grand Central Station.
SUMMIT blends the views of New York City with thrilling experiences, art, and even a cafe and bar. Here's your first glimpse into the stunning new space.
When arriving at SUMMIT, you're greeted with an immersive artistic experience, Air. Air is all about the juxtaposition between the ground and air, inside and outside, and up and down. A massive mirrored room greets guests on the tower's 91st floor. With the shining sun peeking through clouds…all reflected the fully mirrored room…it becomes a dazzling display that asks the question, where do the walls end and the sky begin?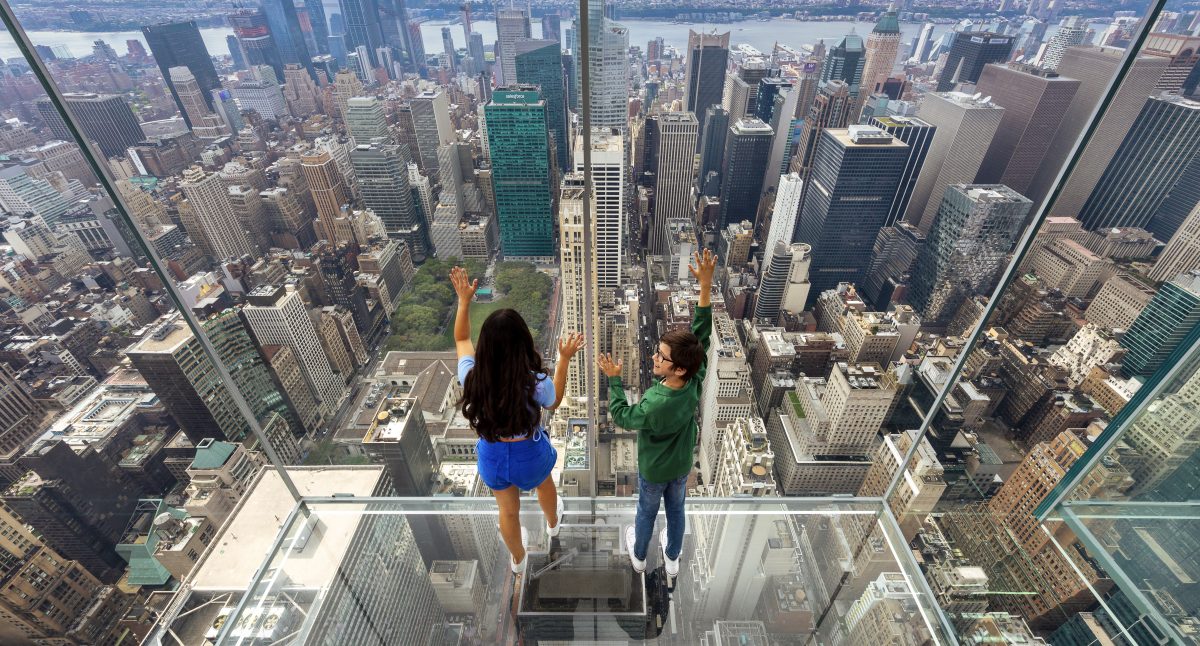 As visitors walk further, they encounter a room with an installation by famed artist Yayoi Kusama, followed by a room that's filled with floating silver orbs. The orbs are filled with a specific mixture of helium and air to make them perfectly buoyant, never fully rising or falling, just perfectly suspended in mid-air. Fans placed throughout the room push these orbs, causing them to glide and dance around visitors, all accented by views of Central Park outside the window.
Another room has skyboxes that enable guests to walk out, directly over the streets of Manhattan. Finally, guests go up another flight to SUMMIT's cafe and lounge where they can sip on cocktails and snack on light bites, all while enjoying views 93 stories in the air. This floor also has a glass-walled outdoor patio, perfect for a special night on the town.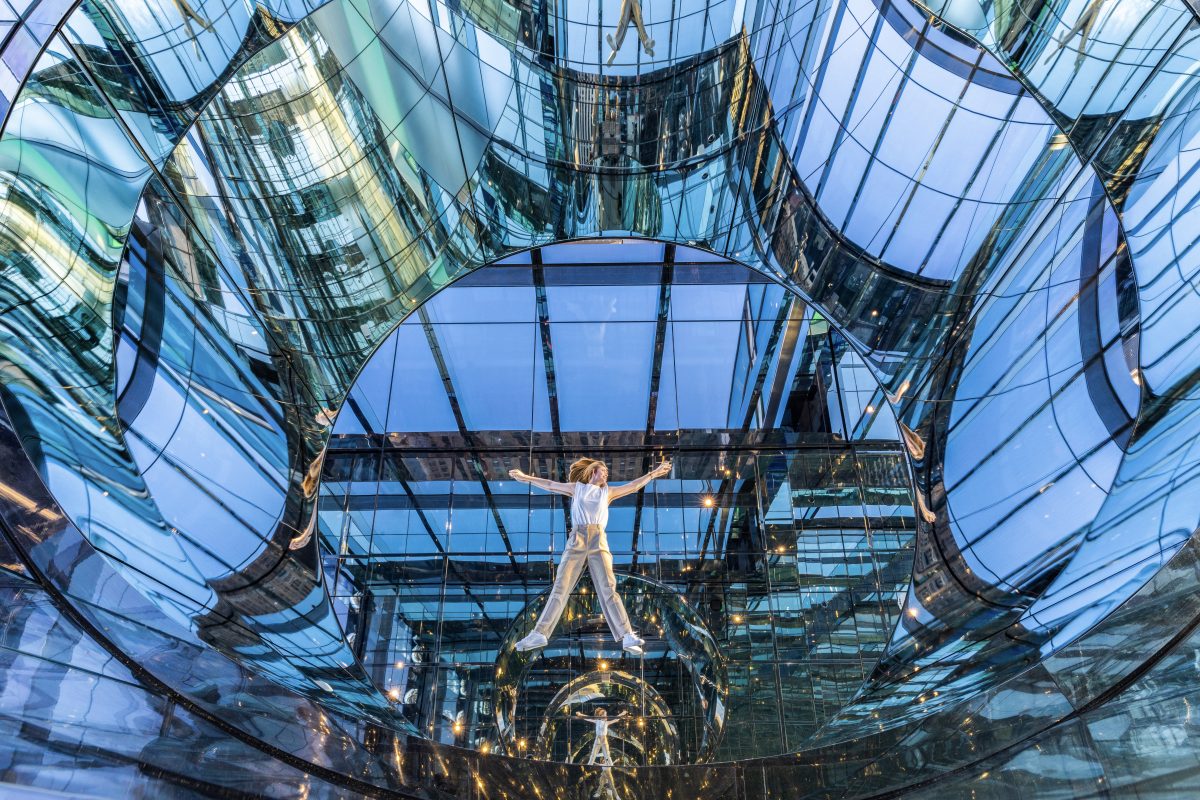 But the experience isn't over yet. One of the most stunning and unique features of SUMMIT are the glass elevators. Visitors board the elevators on the 93rd floor and then slowly climb the side of the building, taking spectators up to the 101st floor. The views from the elevators are outstanding and thanks to the glass floors, also thrilling.
---
SUMMIT Observatory opens October 21st. For more info or to book tickets, visit their website.