It's true that America may love coffee. With numerous cities, like Seattle, being famous for their brews, it's easy to assume that coffee is king in the beverage world. But did you know that coffee isn't the world's top beverage? Nope. It's not coffee, and it's not even beer. By leaps and bounds, the world's top beverage, aside from water is…. TEA.
That's right. Whether green or black, tea has captured the hearts and souls of people around the globe. And if you have yet to embrace the famed brew, it's time you start!
There are five main "types" of tea – White, Green, Oolong, Black, and Pu'er. All come from the same plant –Camellia Sinensis. The creation of the different types depend on their fermentation and oxidation processes. All types of tea contain antioxidants and help with digestion.
Now that you've clearly been converted to a tea drinker, here are the best places in America to grab yourself a cup (or pot!)
By Keith David Langston
TEALUXE
Providence, RI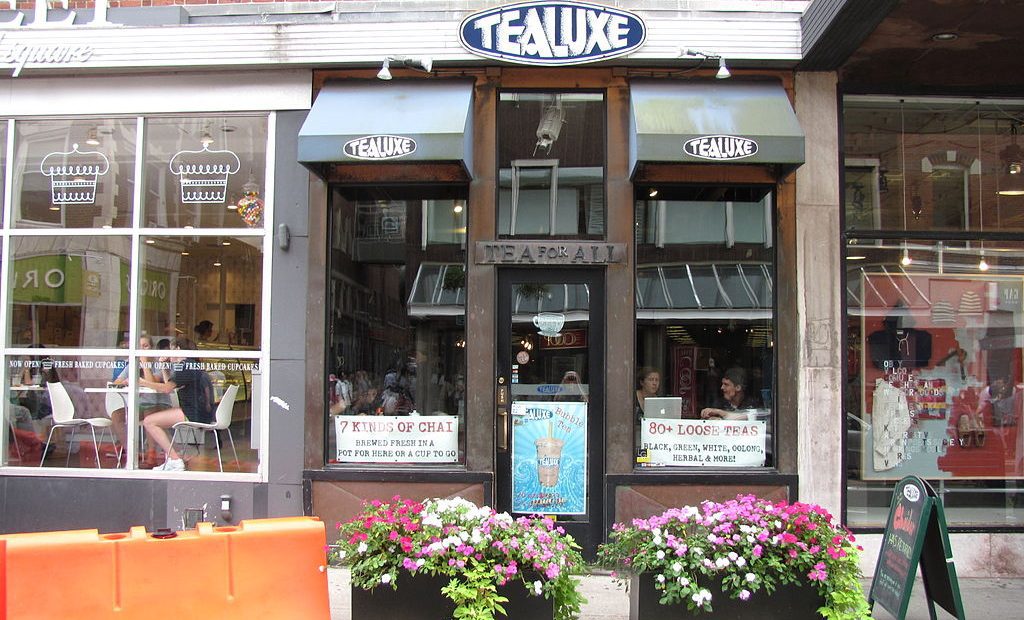 In Providence, Rhode Island, next to historic Brown University, sits Tealuxe. Even if you weren't able to attend Brown, you'll feel the ivy league influence when you step inside this cozy space. Dark wood walls, the smells of brewing Darjeeling, shelves of books, and students reading Wilde, Austen, and Joyce, all accompanied by little white teapots and mugs. The tea menu is almost three pages long and includes loose-leaf hot teas, chai, ice tea, matchas, and boba. The one thing Tealuxe refuses to serve? Coffee. (But coffee lovers, come on…you've got enough places.)
ZEN DOG STUDIO AND TEA HOUSE
Seattle, WA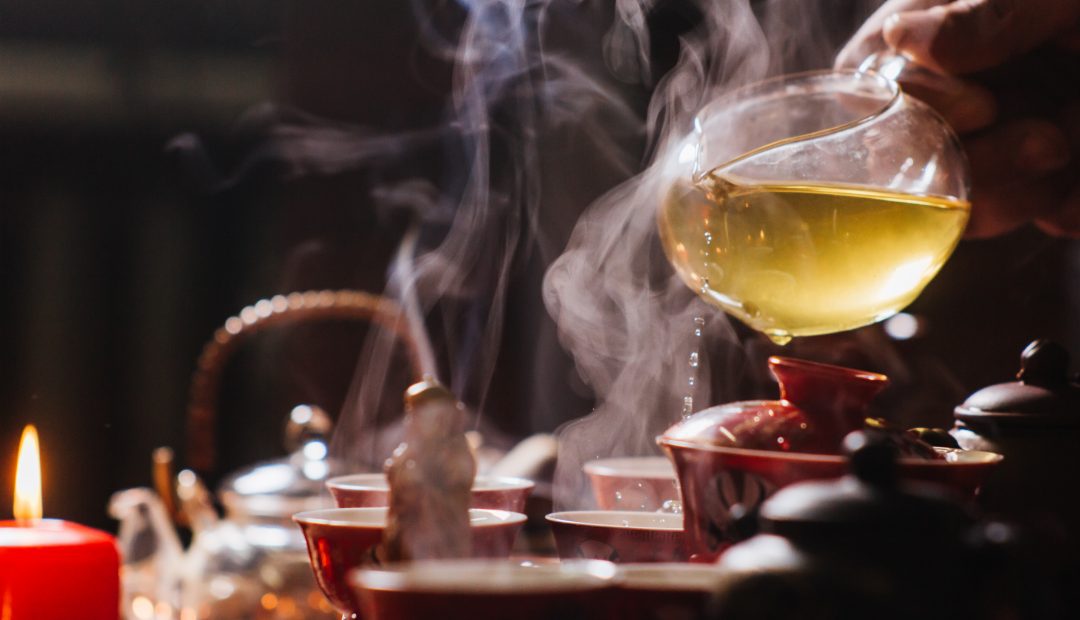 The Chinese influence is strong within Seattle's Zen Dog. As you approach the house, you're greeted by colorful Chinese lanterns, wandering bamboo, and the sense that something whimsical is ahead. Once inside, you meet your tea master who guides you through the art of brewing different types of tea, along with stories of tea's history, and its legendary impact on the world. The setting is serene with the colors and smells of far off lands, and the place has gained quite a loyal following. In order to visit, you'll need to make reservations in advance.
THE PLAZA HOTEL
New York City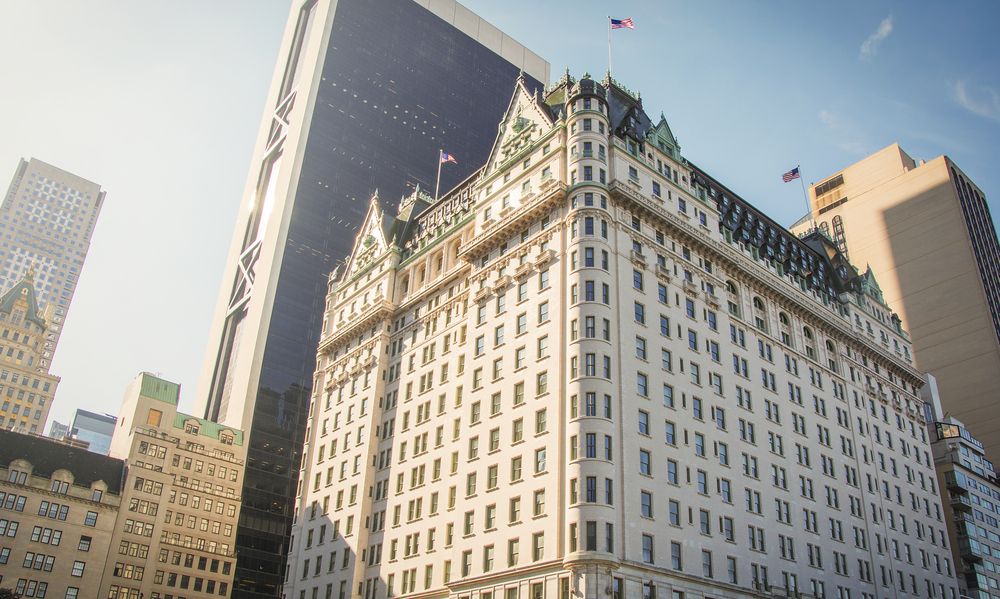 Few hotels on this planet have as much history and legacy as Manhattan's Plaza Hotel. The hotel has served as the setting for the Eloise books and movies, was famously featured in Home Alone 2, and multiple scenes in The Great Gatsby takes place in The Plaza. If you're looking for a posh and classic addition to your stay in New York, be sure to head to the famed Palm Court lounge in the hotel for their renowned afternoon tea. Having an afternoon tea on the corner of 5th Avenue and Central Park…what could be more New York than that?
BOULDER DUSHANBE TEA HOUSE
Boulder, CO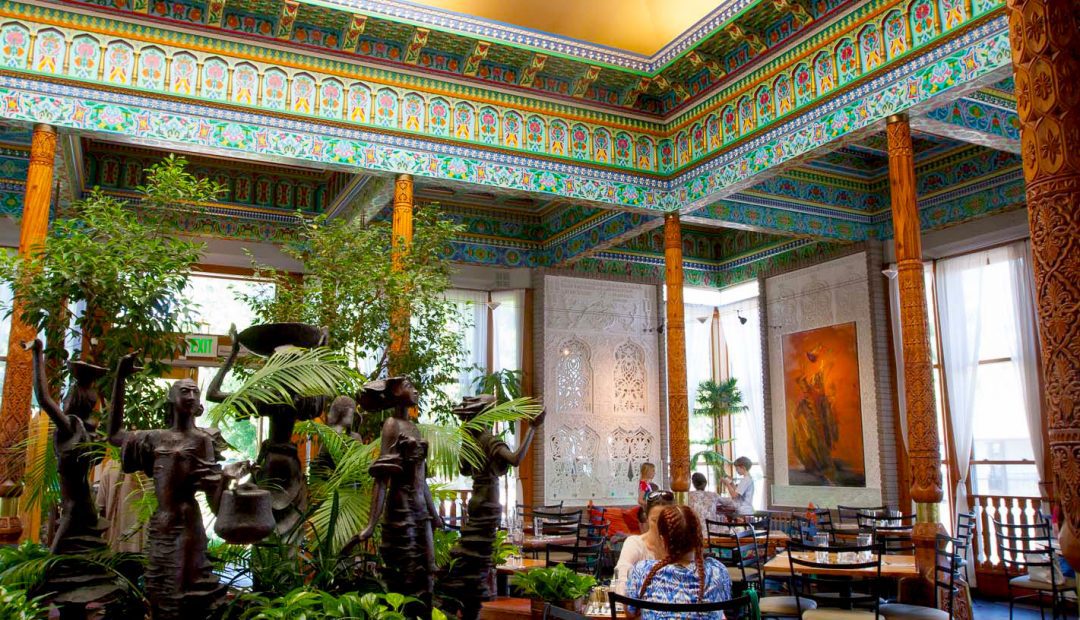 Given as a gift to Boulder from the mayor of Dushanbe, Tajikistan to celebrate the establishment of being sister cities, the Boulder Dushanbe Tea House is a beautiful symbol of both art and tea. It took 40 artists 3 years to complete the intricate details and colors of the building's interior. Now, the it stands as one of America's greatest tea houses and serves as a gathering space for the Boulder, Colorado area. If you ever find yourself in Colorado, this is a place not to be missed!
BUSY BEE CAFE
Atlanta, GA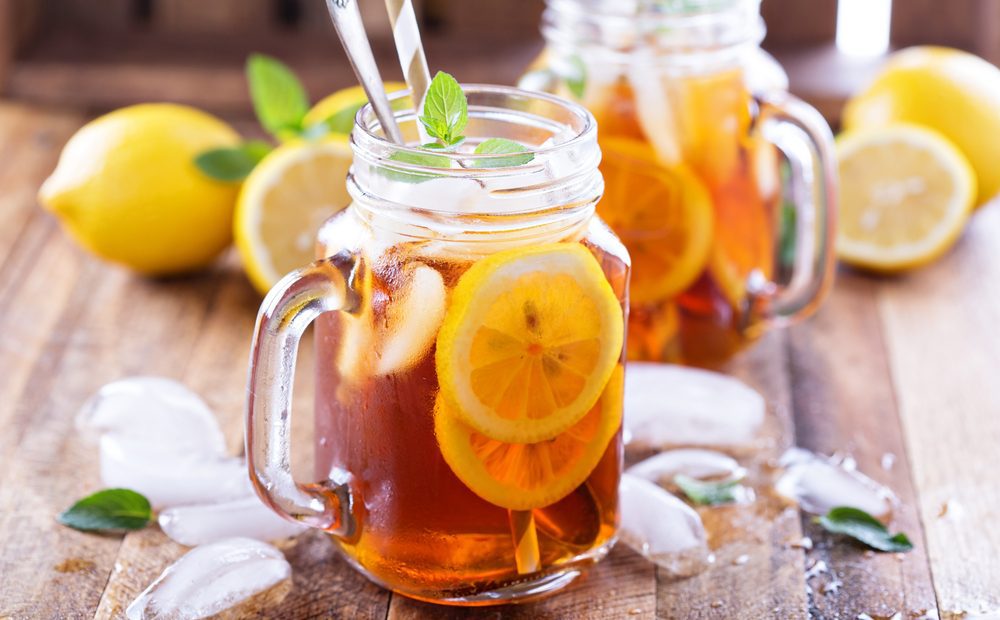 Georgia is hailed as the king of sweet tea, and Busy Bee Cafe, located just west of downtown Atlanta, is consistently ranked as the best sweet tea in the state. On a hot, muggy, summer day in Georgia, nothing beats an ice tea. But Busy Bee's story goes beyond just ice tea. Opened in 1947 during a time when Atlanta was still segregated, the Busy Bee was one of several locations featured in the black-friendly travel guides, Green Book, which were published regularly until 1966, and recently served as the premise for the Oscar-winning film of the same name. It's one of the few remaining black business owned during the time of Jim Crow that exist to this day. A visit to Busy Bee is both delicious, and important.
TEAHAUS
Ann Arbor, MI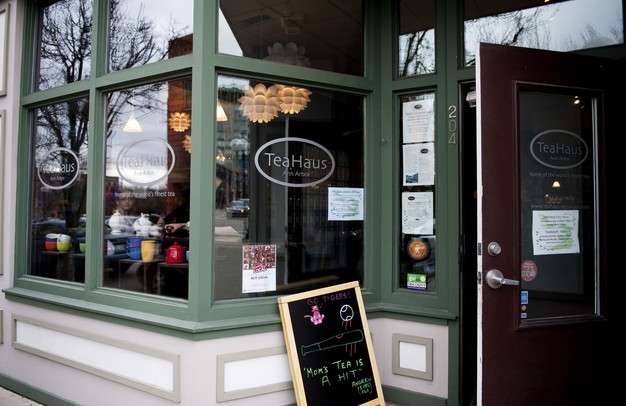 Ann Arbor is constantly considered to be one of the most progressive and pleasant cities in the midwest. Having the well-respected University of Michigan in the town doesn't hurt either. Adding to Ann Arbor's charm is it's bustling downtown area. The streets are packed with locally owned shops, restaurants, and cafe, one of which being Teahaus. Teahaus is basically everything tea: a tea shop where you can purchase loose-leaf varieties, a flourishing online tea-selling business, a tea cafe opened daily, and a few days each month it transforms itself into a proper tearoom serving a full English Tea. The point is this: with everything this place has going on, you're bound to find something you love!