A new development firm, EQ Office, is in the final stages of its $500 million renovations of Chicago's famous Willis Tower, formerly known as Sears Tower. To celebrate, the company hired famed artist Olafur Eliasson to create a stunning piece of public art for the city.
Eliasson's creation, called Atmospheric wave wall, was inspired by Lake Michigan and Chicago's famously unpredictable weather. The waves are made from curved tiles colored in blues, deep greens, and white. Reflections of the sun, clouds, and moon all make different shapes and patterns become more prominent, making the piece of art look different every hour of every day.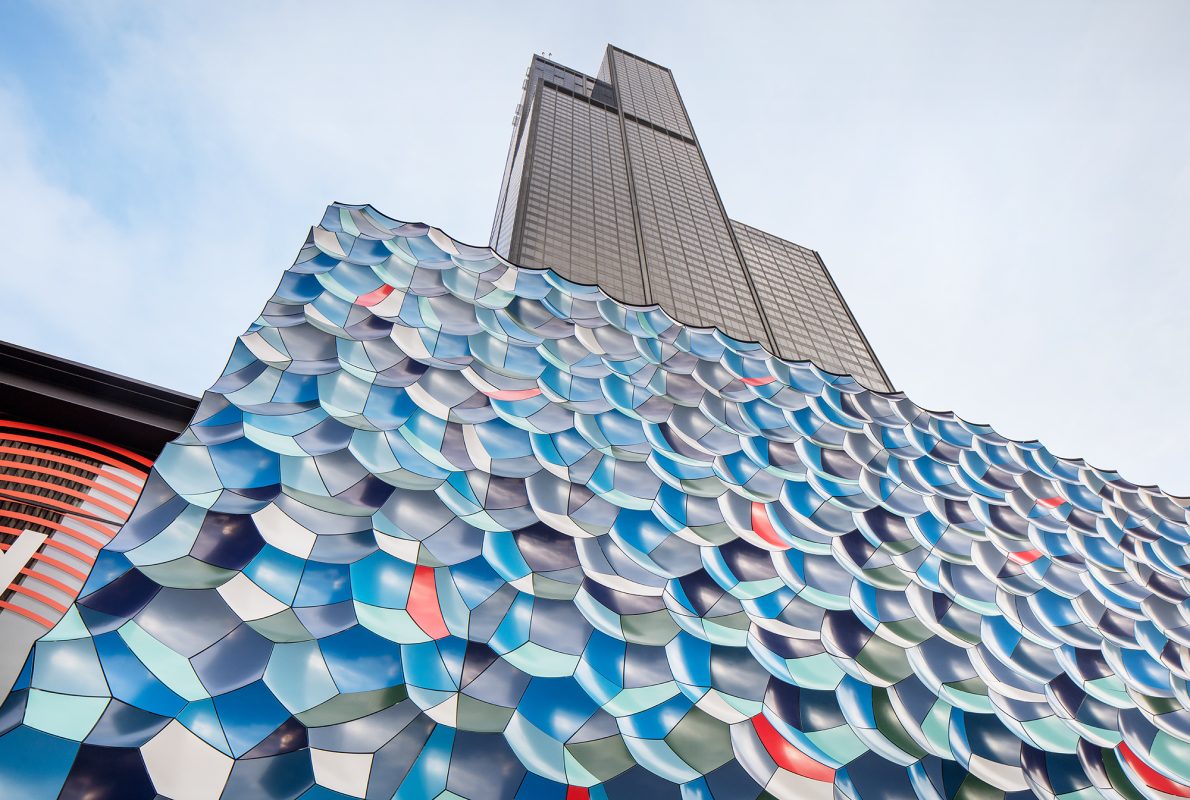 In total, the giant artwork is 30×60 feet across, and Eliasson says, "Atmospheric wave wall appears to change according to your position and to the time of day and year. What we see depends on our point of view: understanding this is an important step toward realizing that we can change reality. It is my hope that this subtle intervention can make a positive contribution to the building and to the local community by reflecting the complex activity all around us, the invisible interactions and minute fluctuations that make up our shared public space."
Also included in the building's revamp was the inclusion of a massive atrium in the lobby levels, complete with stores, restaurants, coffee shops, and an elevated park.