Whether you're a true foodie or just appreciate a delicious treat, it is easy to say that a sweet snack is more fun when it is shared with others. If you're like me, you can't wait to show off your latest culinary discovery on social media. So get your cameras ready because I've come up with a few sweet places where the food is just as good to look at as it is to taste.
By Jenna Leis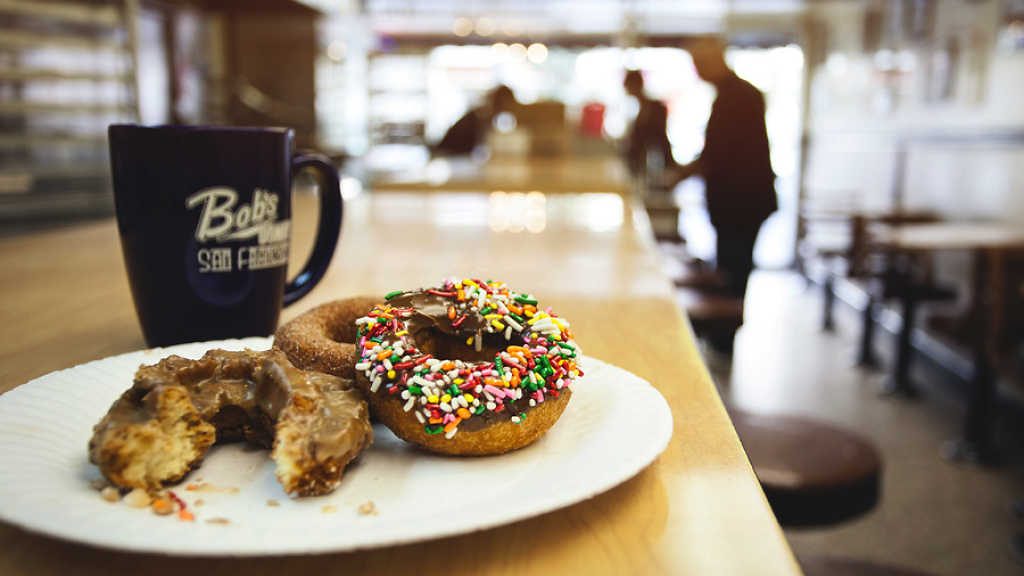 Bob's Donuts
Have your sweet tooth satisfied anytime of the day at Bob's Donuts 24-hour bakery in San Francisco, California. From fresh apple fritters to cinnamon rolls, this classic shop has it all. To have the true Bob's experience though you have to bite into one of their fresh donuts. Follow them on twitter, @whatsfreshest, to see when the freshest batch is coming out of the fryer. If you're feeling adventurous you can try the Big Donut, a three pound monster of a desert the size of your face. Finish it in three minutes or less and you get your name in their Hall of Fame as well as a Bob's t-shirt. See if your up for the challenge.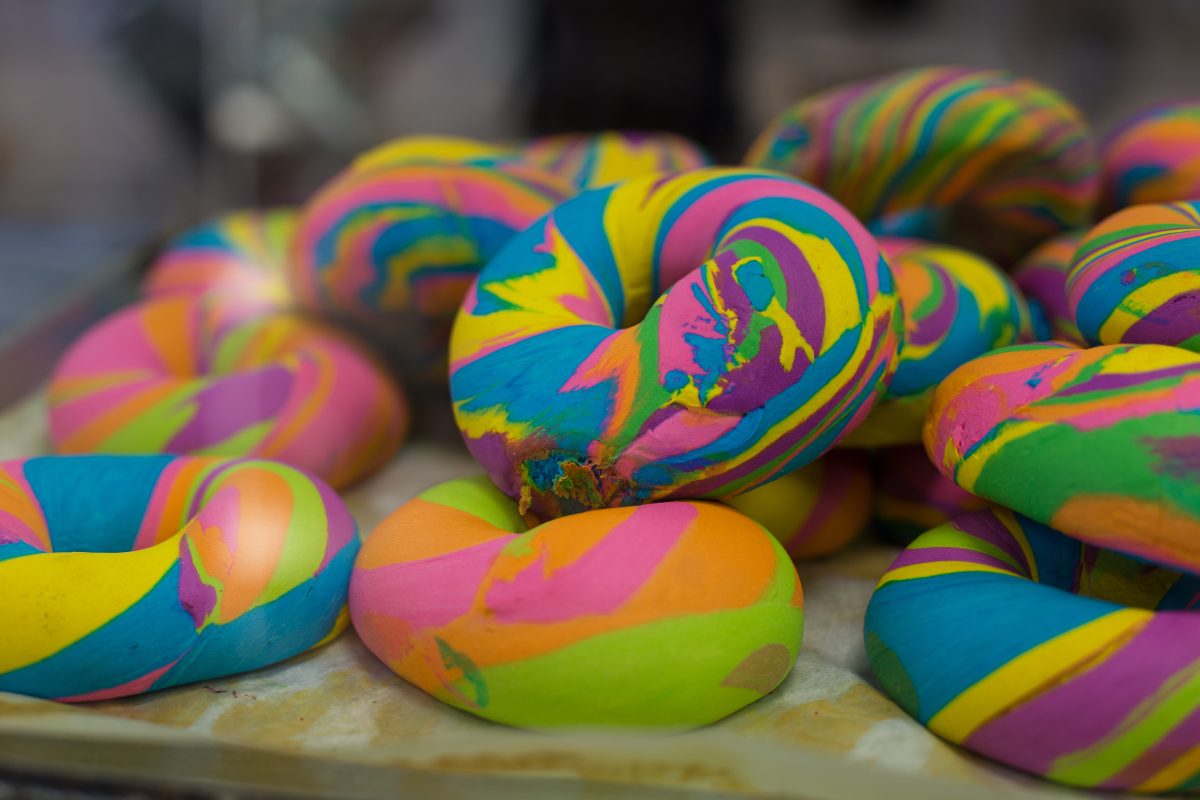 The Bagel Store
How can you go to New York and not have an authentic New York bagel? The Bagel Store in Brooklyn kicks it up a notch with the original Rainbow Bagel or "the bagel that broke the internet". Each handcrafted bagel is a piece of art with different colors and designs throughout the year. People line up around the block to get one, so you have to show up early to grab yourself a dozen. Since becoming an online sensation, the store has expanded to catering events and now these bagels can be enjoyed all over the tri-state area.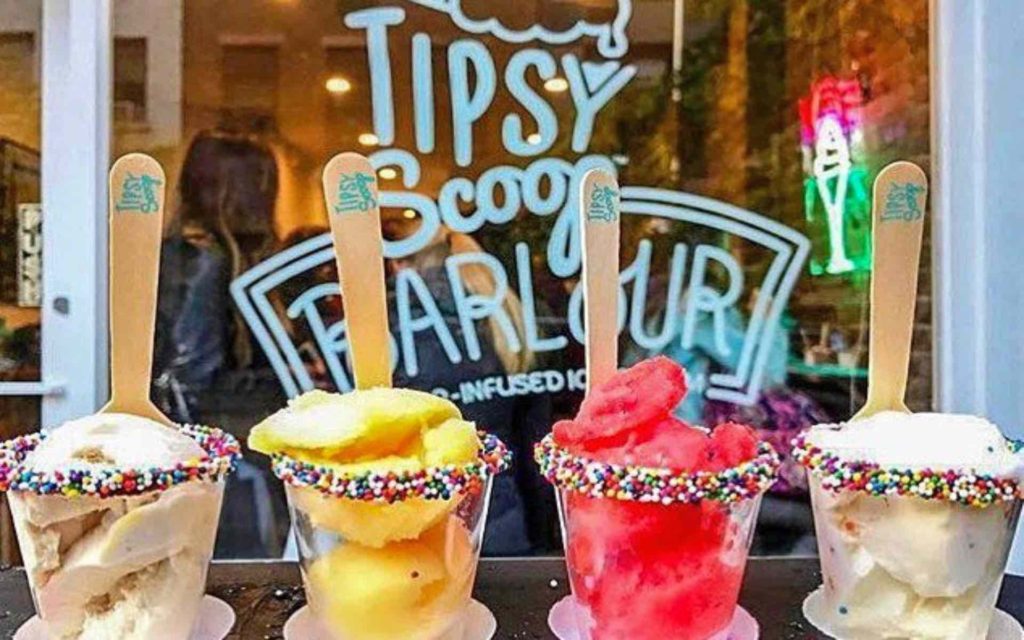 Tipsy Scoops
Happy hour just got a bit sweeter at Tipsy Scoops. This ice cream shop is for adults only with liquor infused ice cream. Choose between a Maple Bacon Bourbon, a Tequila Mexican "Hot" Chocolate, or maybe a Red Velvet Martini. You can enjoy any of these flavors and more in scoops, cones, and sandwiches, or take a pint or two home for later. Tipsy Scoops currently has two locations, the original in New York City and the second in Myrtle Beach, South Carolina. They are also planning to expand to a third location Brooklyn, New York soon. So feel like a kid again and snap a picture of your adult treat.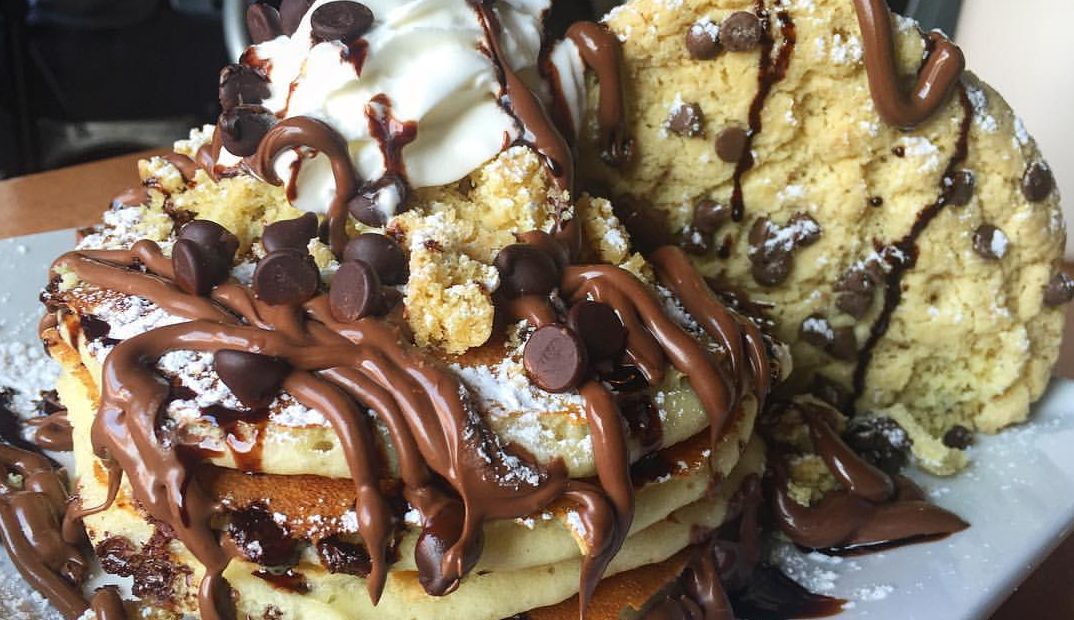 Brownstone Pancake Factory
The menu at Brownstone Pancake Factory doesn't seem to end. With 40 different types of pancakes, you can try something different each time you visit. Every plate has pancakes stacked high with any combination of toping you can imagine: PB&J, Oreos, carmel pretzels, and more. While the pancakes are amazing, you also have to see their milkshakes. These shakes are insane, just like the pancakes they are full of anything you can think of. Some of their most popular include the Fried Oreo Cookie Shake, Reese's Chocolate and Peanut Butter Pancake Shake, and their Fruity Pebbles Waffle Shake. You can enjoy these and more at one of their two locations in Edgewater or Englewood Cliffs, New Jersey.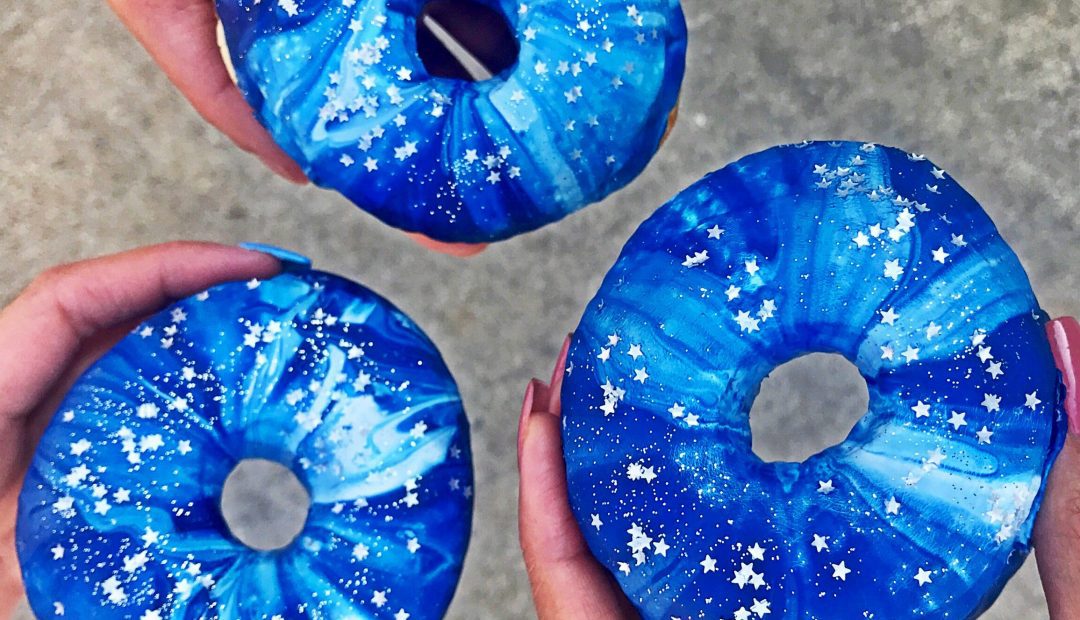 Sweet Daze Dessert Bar
If you're looking to put a splash of color on your Instagram then Sweet Daze Dessert Bar in Richardson, Texas is the place to go. This donut and ice cream shop has some of the most picture perfect treats, including their signature unicorn and galaxy donuts and black ice cream. The menu is always changing with different types of treats depending on the season so there are plenty of reasons to keep coming back for more. Each dessert is made as a piece of art and gives a fun and creative twist to classic sweets. Everything looks almost too good to eat. Follow them on Instagram @sweetdazetx to get a peak at their latest creations before stopping in.