It's time to start planning your summer vacation, and if you love theme parks then we have some amazing thrills in store for you.
Sure, you could take a thoughtful trip to the Gettysburg battlefield, or spend your summer enrolled in an enriching pottery class…Or, you could live on the wild side! That's right. Load up that fanny-pack with sunscreen, make sure not to eat too big of a breakfast, and get ready to fight the crowds. Because this is the summer of theme parks. You don't want the Smithsonian museum. You want speed! Corkscrews! Launched lift hills! Vertical loops! …Or maybe even a merry-go-round?
Whatever your pleasure, it's out there. Here are 4 parks that should be at the top of your list this season!
By Keith David Langston
KINGS ISLAND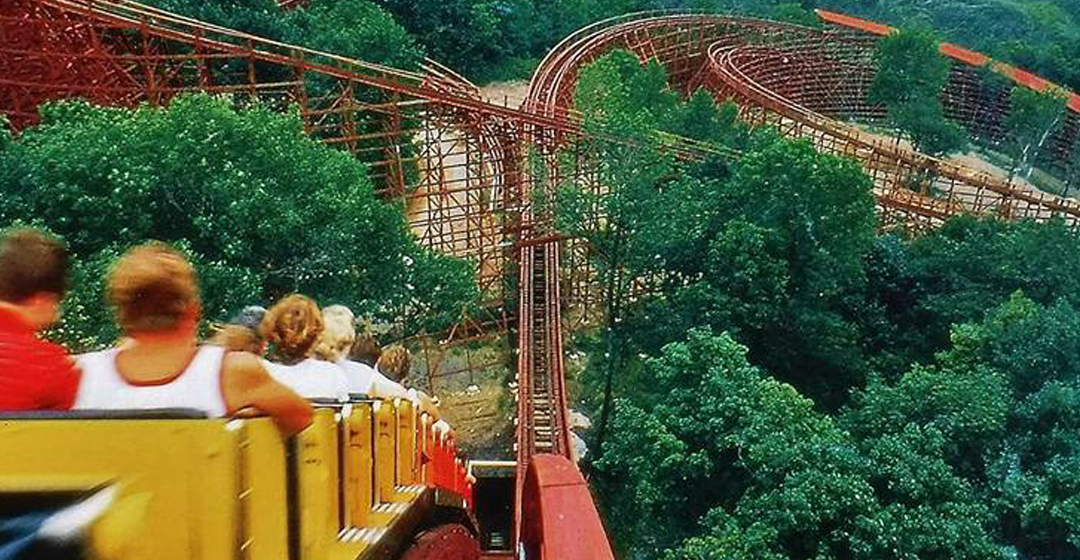 Surprisingly, Ohio is home to two massive, world-renowned theme parks. Cedar Point, and Kings Island. Cedar Point sits on a peninsula and overlooks Lake Erie. It's beautiful and it's fun. However, Cedar Point's location is also it's downfall. The park has no more room to grow. It's clustered and crowded and a bit claustrophobic.
Kings Island on the other hand is built in the middle of a forest. Some of the roller coasters (Like the famous Beast) take you out into the woods, and you feel like you're flying through the trees. Kings Island is an experience because of its seclusion. It's beautiful, and in this age when most theme parks are having to build on top of themselves, Kings Island still feels free and wild!
Gay Days? Yes.
When? TDB in September, 2019
SIX FLAGS MAGIC MOUNTAIN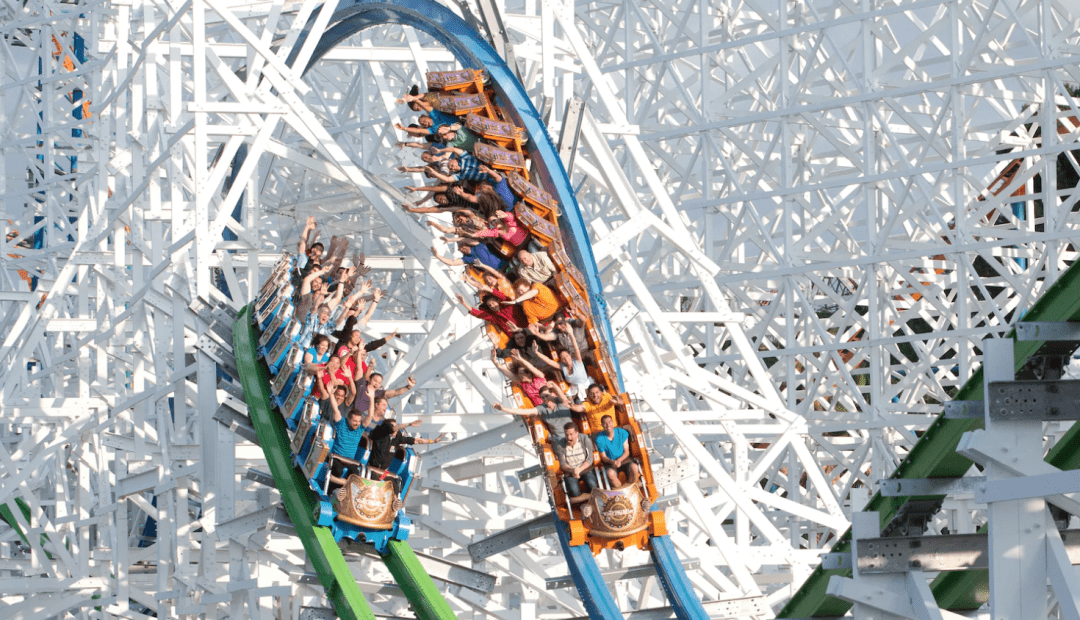 Do you remember the roller coaster scene at the end of Vacation in Wally World? Well, that was filmed at Magic Mountain, located outside Los Angeles. Magic Mountain holds the title for the most roller coasters of any park in the world. And that roller coaster from Vacation has had a little facelift. Back then, the coaster was called Colossus. It was the world's largest racing wooden coaster. Today, it's now Twisted Colossus.
A new trend is sweeping the wooden coaster world, where steel I-Box tracks are added to the wood supports, allowing wooden coasters to be pushed to the final frontier. These become known as hybrid coasters. And the Twisted Colossus is one of the best hybrids out there. Other park highlights include Ninja (one of the world's last remaining suspended swinging coasters), Viper (A record-breaking corkscrew coaster from 1990 that inverts you 7 times) and Revolution (Which holds the record for being the first modern roller coaster with a loop).
Gay Days? Yes.
When? September 13, 2019
DISNEY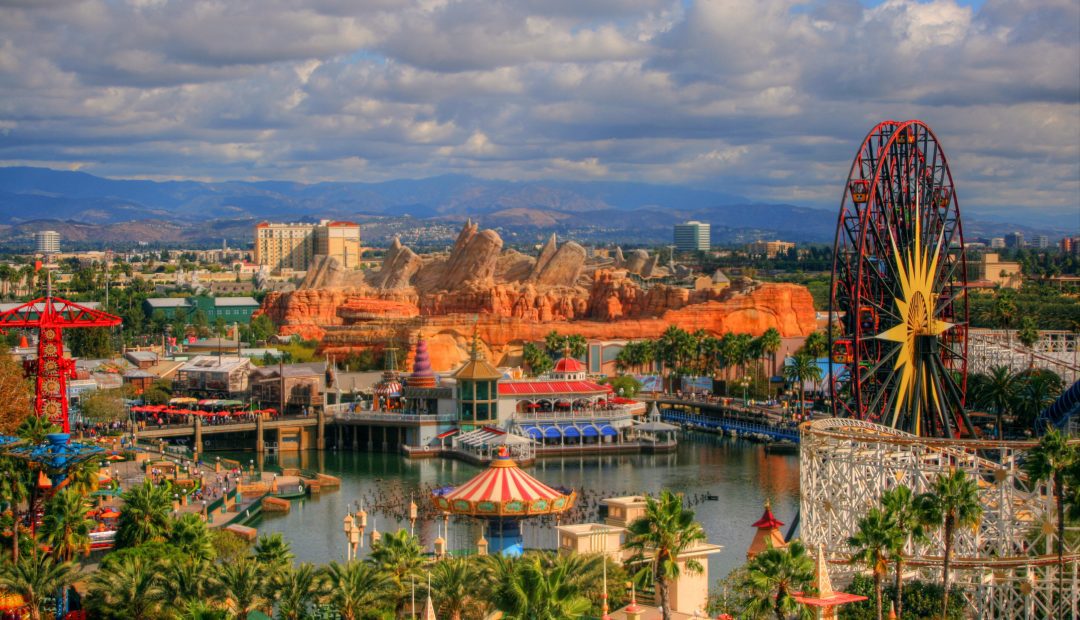 The theme park of all theme parks, Disneyland and Disney World are truly amazing locations that are always worthy of a visit. But this year, the parks will be opening Star Wars Land and it's going to be nuts! Fans of the films will be excited to hop on the newest rides and meet some of their favorite characters. Even if you're not a Star Wars fan, it's hard not to be swept up in the magic that the movies have created. Few things on this planet have a way of bringing people together quite like Star Wars, and that deserves some recognition.
Be prepared for a summer of fanboys!
Gay Days? Yes.
When? Disneyland: March, 2020 / Disney World: October 4-6, 2019
LUNA PARK – CONEY ISLAND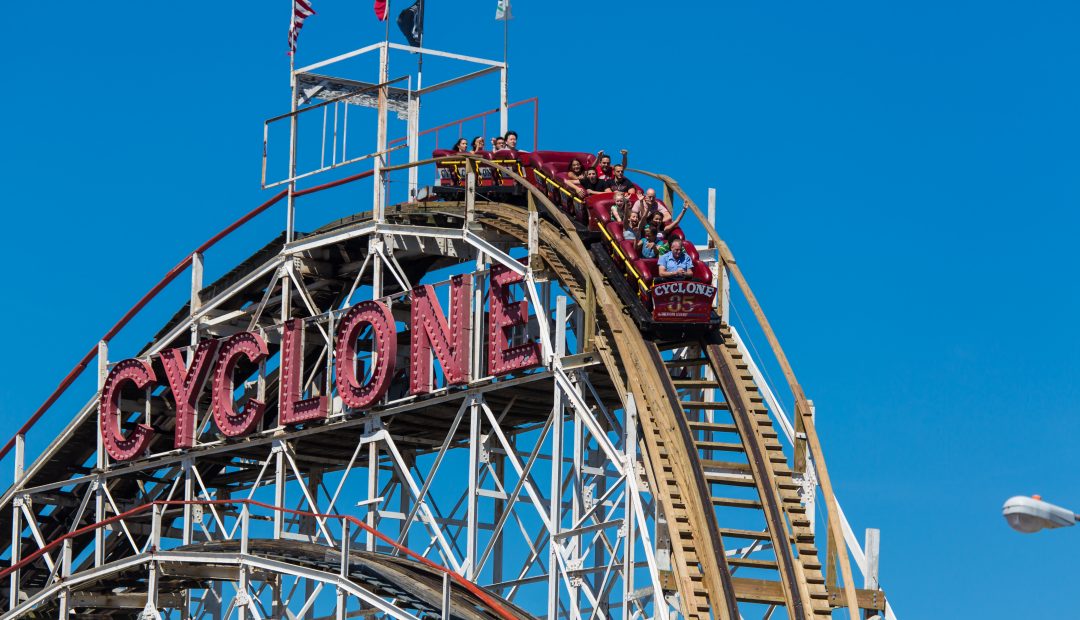 Luna Park at Coney Island is an American classic. Their famous Cyclone coaster is one of the oldest operating in the world. You go to Coney Island for the history…But this year, they're doing a big expansion and adding new rides and attractions, making Coney Island a wonderful mix of the new and unexpected, and the classic Americana love of summer fun that the park was founded on.
What to be most excited about: The addition of a log flume ride to help feel some speed and beat the summer heat!
Gay Days? Not technically, but with World Pride taking place this summer in NYC, you'll be hard-pressed to find anywhere in New York that isn't gay.