Modern technology may have destroyed newspapers, cable, CD's, and DVD's, but one industry that seems to be indestructible is the book industry. Readers love their books. And we love them to be physical, tangible things that we can touch, things we can read on airplanes (even during take-off and landing), and things we can put on the shelf afterwards to keep as mementos of the journeys we've taken.
This is a list of some of America's coolest independent bookstores. This list by no means complete, as there are wonderful bookstores all over the USA. If you love a bookstore that isn't on the list, tell me in the comments and I'll include it in a "Coolest Bookstores Part 2"
By Keith David Langston
THE STRAND – NEW YORK, NY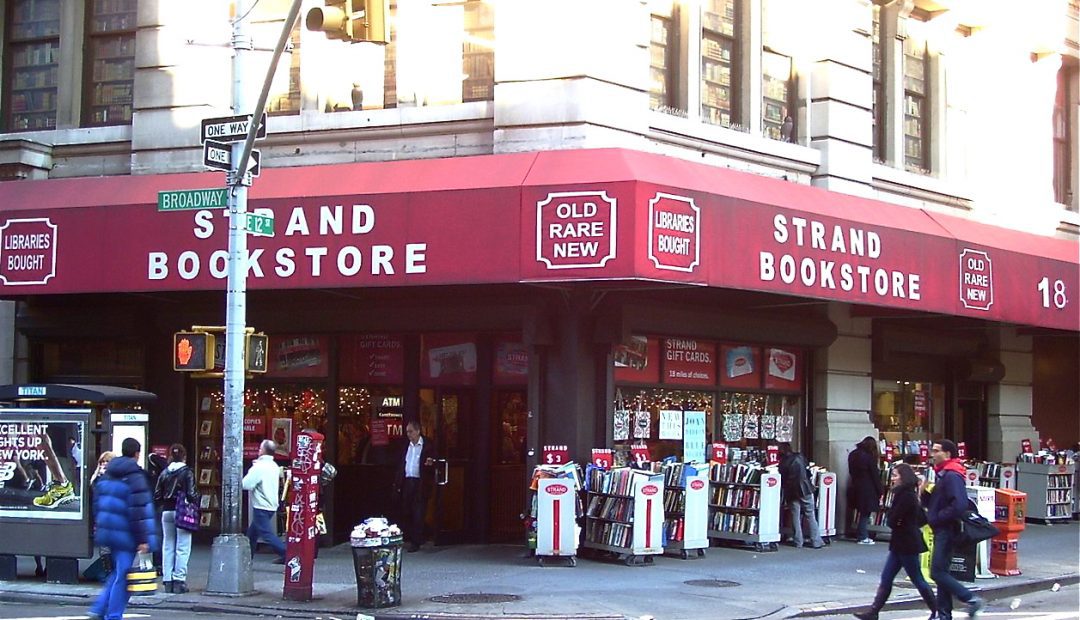 The Strand declares itself as having "18 miles of books" and they're not joking. This isn't so much a bookstore as it a bookmall. The store itself is floor, upon floor of books (and don't forget the basement!)  It's a book lovers paradise that even has an entire floor dedicated to rare and old books that seem more fit for a museum than a bookstore.
They also buy used books, which they re-sell in their discounted used section!
MALVERN BOOKS – AUSTIN, TX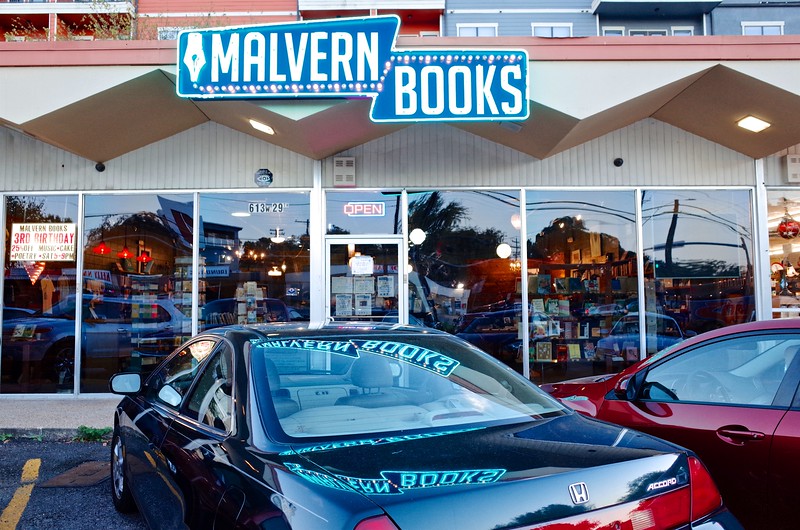 Malvern is the kind of welcoming and quirky space you'd expect to find in Austin. Located near the University of Texas, this bookshop likes to moonlight as a community space as well. Here you can experience book readings by authors, join in on the store's book club so you can discuss books with other readers, and even try out your own writing on an audience during one of the store's open mic nights.
HARVARD BOOKSTORE – CAMBRIDGE, MA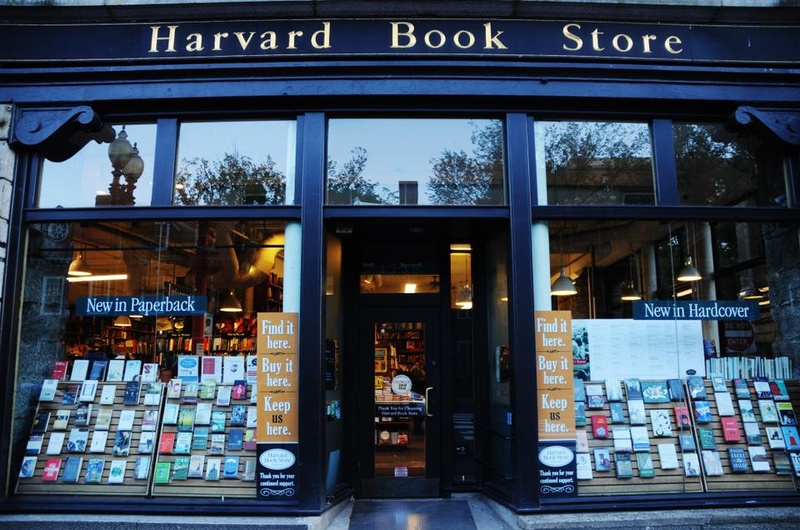 So, let's just get this out there to avoid confusion. This is not Harvard's campus bookstore. That would be the Harvard COOP. The Harvard Book Store is independently owned and operated, and has been around forever. It's located directly across the street from Harvard Yard, and therefore attracts visitors from all over the world. It's association and proximity to Harvard has also benefitted it in it's recognition around the world as one the planet's best bookstores, attracting book readings by celebrities like Busy Phillips, Mindy Kaling, David Sedaris, Joan Didion, Noam Chomsky, and a plethora of others. On top of famous authors, the Harvard Bookstore also holds readings from many Harvard professors who are pushing their newest books. It's truly the who's-who of bookstores.
THE HAUNTED BOOKSHOP – IOWA CITY, IA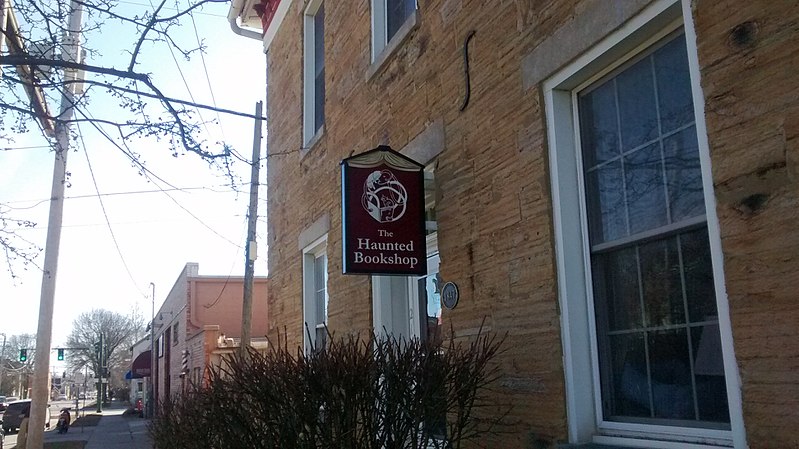 Sadly, this quaint used bookstore near the University of Iowa isn't haunted. However, The Haunted Bookshop does have resident cats. That's right, cats.
The shop is built into a historic home that's over 100 years old. Inside lies some 35,000 books of all genres, and the shelves wind and weave their way through the old brick homestead. Throughout the shop, you'll find quiet nooks, quilt-laden chairs, and a few cats who want to make themselves at home on your lap as you read. The shop declares itself as a refuge from the outside world, and I can tell you this: Books + Cats + Me wrapped in a blanket = Heaven.
HEX OLD WORLD WITCHERY – SALEM, MA & NEW ORLEANS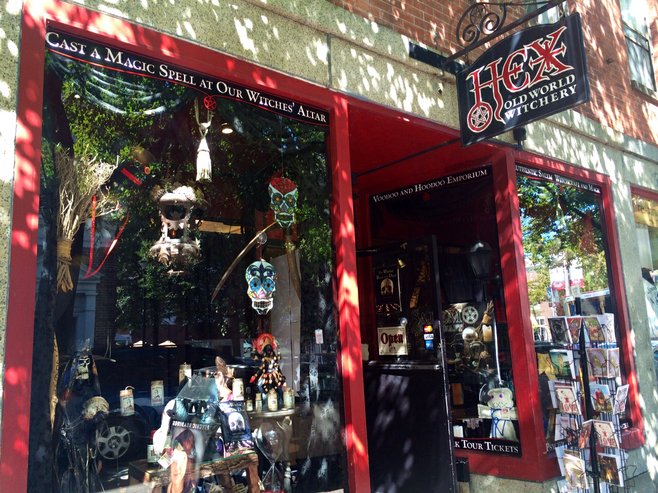 Perhaps you're not in the mood to buy a copy of Pride and Prejudice. Maybe you're for books on ritual magic, or herb-based potions. Maybe you're even searching for a copy of the infamous Necronomicon.  Hex, located in Salem and New Orleans, is the place for you.
I visited the location in Salem, and I have to admit, it's overwhelming. Even as a skeptic, there's something about being inside a place that so many people believe is powerful…it's almost like their belief actually gives it power. The book selection is large and varied, covering everything from the paranormal, to Wicca, Voodoo, mythic Gods, spells and divination, and beyond. Along with their books you can find candles, crystals, herbs for potions, and other tools of the trade.
And to think people call Disney the most magical place on Earth…