Is there any other city on this planet that's making a bigger boom than Melbourne is right now? It's already the cultural hub of Australia. It's already got taller buildings than Sydney, and is expected to overtake Sydney's population in the near future. The city is known globally for it's coffee scene, and Americans have probably noticed that Aussie terms like flat white and long black have invaded coffeeshops around the country. Add to this the fact that Melbourne is consistently ranked as one of the most livable cities in the world.
So, why not take a trip down under? And while you're there, here are some of the best things to do when you visit Melbourne.
By Keith David Langston
CROWN CASINO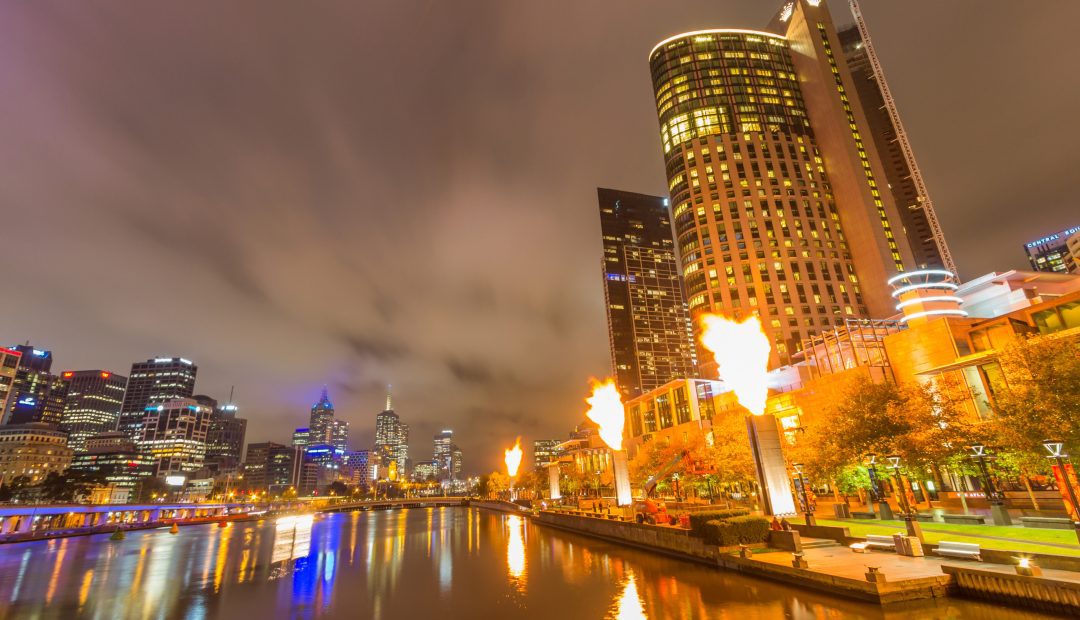 The Yarra river runs right through Melbourne's CBD, and the dominating focal-point of that river is the Crown Casino. Ornate, opulent, and even slightly gaudy, this massive complex houses a huge casino, various restaurants, food courts, an arcade, laser tag, a bowling alley, (pauses to take a breath), a theater, a mall, three hotel towers, AND the epic fire show on the riverfront. If you like the water show at the Bellagio in Vegas, but always wished it was a bit more threatening and dangerous, then you'll love the fire show. Massive flames are shot high into the sky, directly in the middle of a huge metropolis…
Shockingly, there have no been no major incidents from this insane display of masculinity, and I have to admit…it is pretty exciting to watch. However, there is some drama surrounding it, including complaints of wasting natural gas, rumors that birds have been "cooked in flight" from the flames… And one online petition that states,"They are gastly, they remind me of an atom bomb going off. I'm sure thousands of other people feel the same…" This petition has a total of seven signatures. So perhaps thousands don't feel same.
SOUTH MELBOURNE MARKET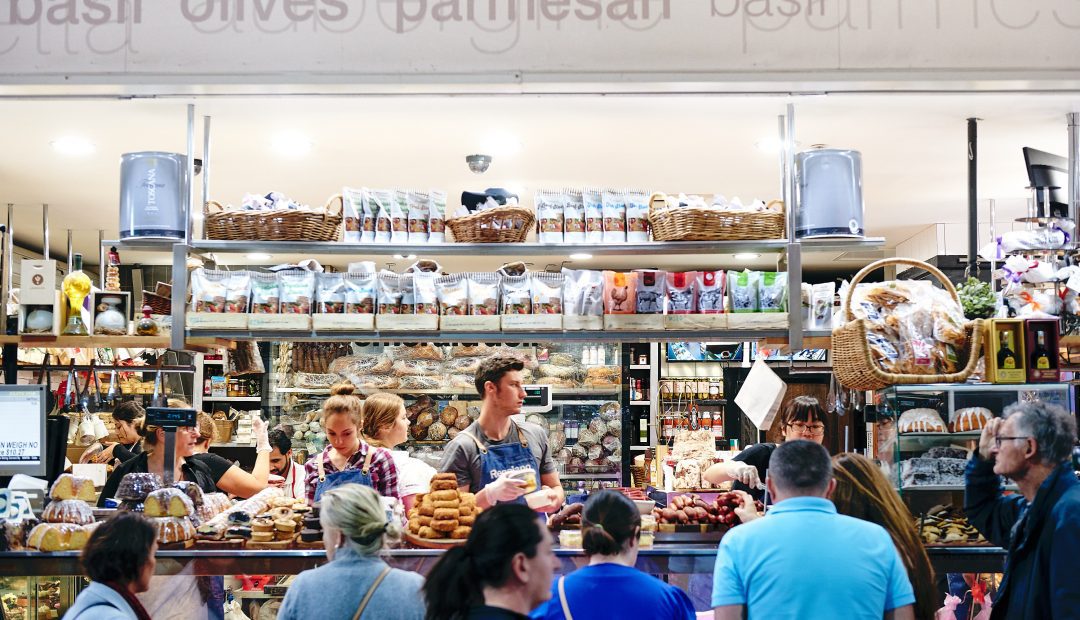 Lonely Planet and Fodor's will tell you to go to the Victoria Market, so for sure go there if you love being crammed shoulder-to-shoulder with other tourists who move at a glacial pace. But if you want to go to the market that the locals go to, head down to my old hood in the South Melbourne. There you'll find the South Melbourne Market. It's a massive space loaded with fruit and vegetable stalls, butchers, desserts, restaurants, local artists, coffee shops, and handmade cosmetics. It's a wonderful maze of the best that Melbourne has to offer. Head there in the morning and get a Birchers muesli (a breakfast staple in Melbourne), or if you're feeling brave, grab some toast with Vegemite (trust me, the stuff is delicious!) and then spend the rest of your morning wandering around absorbing all the sights, sounds, and smells of a busy market!
MELBOURNE'S LANEWAYS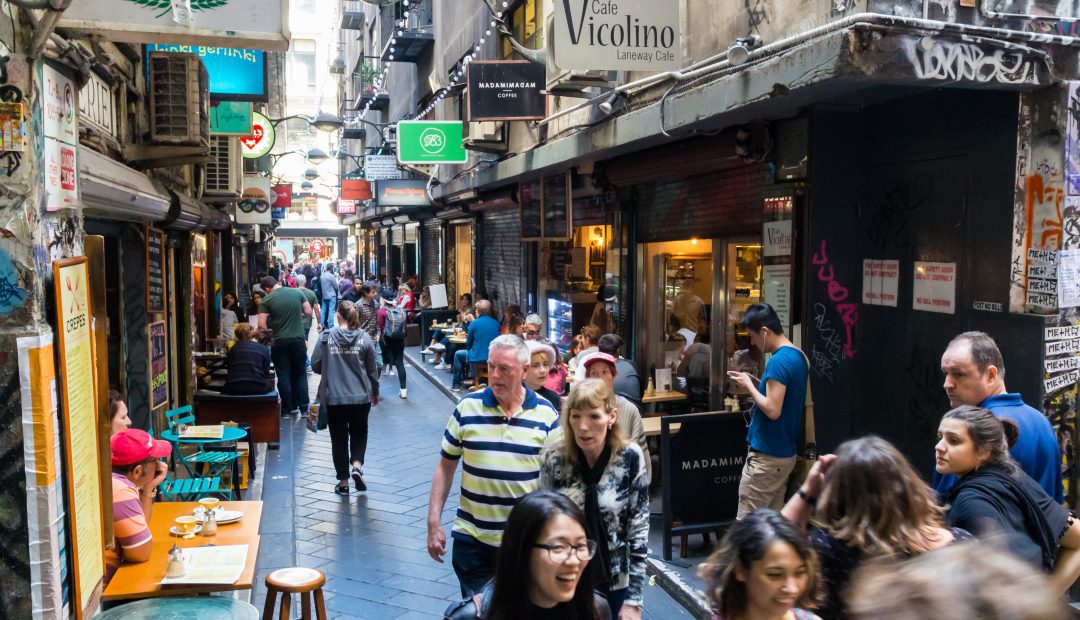 Like some bizarre combination of a bustling Asian city and a chic Parisian arrondissement, Melbourne's laneways are uniquely Melbournian. Here, cafés, coffee stalls, and upscale restaurants, sit side-by-side with street art and buskers. They will be busy, and they will be filled with cigarette smoke. But they're also filled with food and coffee so tempting, that you won't care. Two of the most well-known lanes are Degraves Street and Centre Place. In these, I guarantee that you will have no idea you're in Australia. For a newer laneway experience, there's Hardware Lane. And while there, be sure to pick up the best macaroons on this planet at La Belle Miette.
MELBOURNE'S PARKS
Surrounding the southern and eastern parts of the CBD lies a group of parks, all of which are easily walkable and connected. To the direct east of the CBD you have the Fitzroy Gardens. The gardens are well manicured with tree-lined walking paths and small garden ponds. It's also the site of Captain Cook's cottage. Below that you have the Melbourne, Olympic, and Yarra Parks. Here you'll come across a mix of groomed green-spaces along with most of Melbourne's athletic stadiums including Rob Laver Arena, where the Australian Open takes place. Beyond that that you have the Royal Botanic Gardens, which, as the name implies, is a botanical garden fit for a king. Directly south of the CBD sits the King's Domain. A large park that contains the Shrine of Remembrance, a memorial to fallen Australians in combat. From the Shrine, you get immaculate views of the entire city's skyline. It's a completely breathtaking space.
LUNA PARK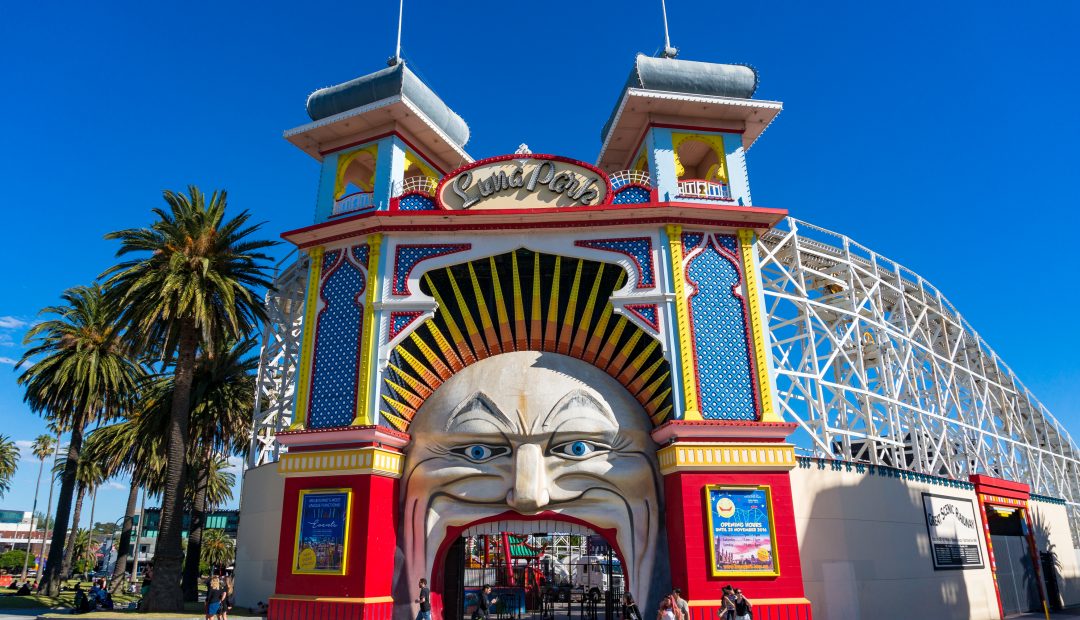 No, your eyes aren't deceiving you. There really is an old creepy amusement in park in Melbourne, and you really do have to walk through the mouth of a giant, terrifying clown. This place is truly bonkers. The park is enclosed by a rollercoaster, The Great Scenic Railway, the oldest continuously operating rollercoaster in the world. It's so old that a man has to stand in the middle of the train to operate the breaks as it goes up and down hills (because in 1912 they didn't have skid breaks yet.)
Making this place even more bananas is it's twisted history…
During the park's younger years, a string of grieving disasters plagued the park, including a massive fire in the ghost train ride. A family was about to board the ride, when suddenly the mother had an intense craving for ice cream. She felt she just needed to go get ice cream. She told her family to go on without her and she'd meet them after…seconds after her family entered the ride, a fire broke out, killing 7, including her family. The park also has a local phantom that mysteriously appears in the cages of the ferris wheel, causing guests to scream and demand to be let off the ride.
These days hough, the park has a great safety record and isn't dangerous in the least…although the phantom is still known to appear. But I can speak from experience though when I say, you will never find another amusement park like this one. It is truly in a league of its own.
BONUS ADVENTURE: FLY IN A HOT AIR BALLOON!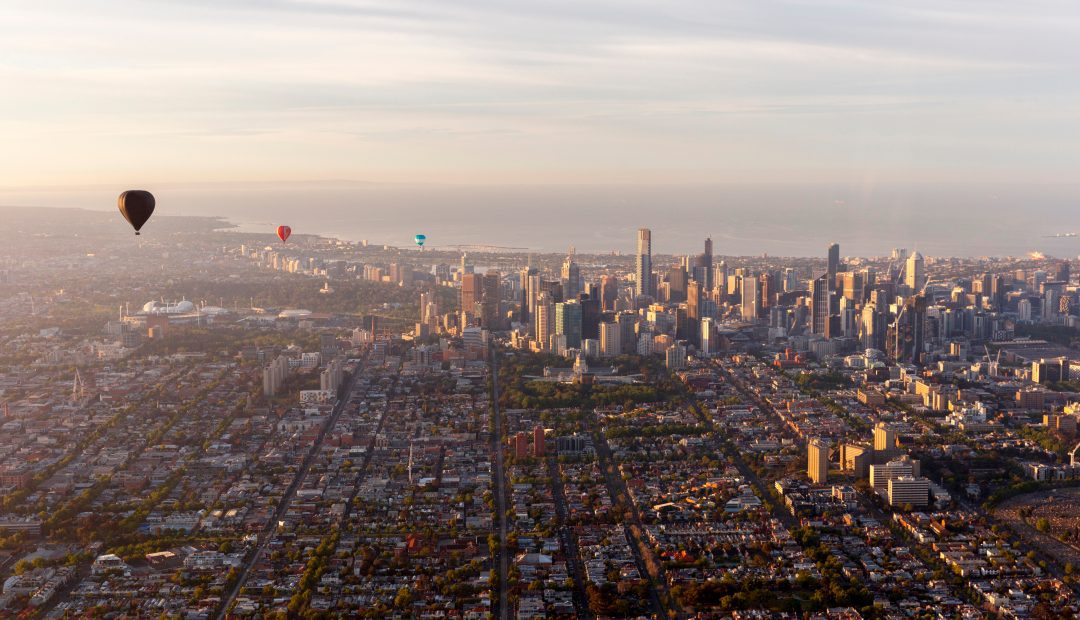 Is there any better way to see a city than by hot air balloon? I just googled it, and the actual word for flying in a hot air balloon is ballooning. Wouldn't you like to take part in ballooning over Australias' cultural mecca?  Global Ballooning is Melbourne's leading hot air balloon company. The highlight that everyone raves about are the sunrise balloon rides. So be sure to wake up early so you can watch the most panoramic sunrise of your entire life.