We've somehow survived the dreaded winter, and spring is on the way. And to celebrate the changing of the seasons, I always turn to one of my favorite travel songs, Kokomo by The Beach Boys. Few songs better capture the spirit of what it's like to arrive at a tropical destination.
Did you know that this song, which clocks in at about 3 minutes and 30 seconds, manages to mention numerous destinations in and around the Caribbean? It's part-song, part-itinerary for your next trip. So, let's take a little romp around these fabled locales… how many have you been to? 
By Keith David Langston
In the order of appearance in the song, we have…
ARUBA
"Aruba, Jamaica, oh I want to take ya…"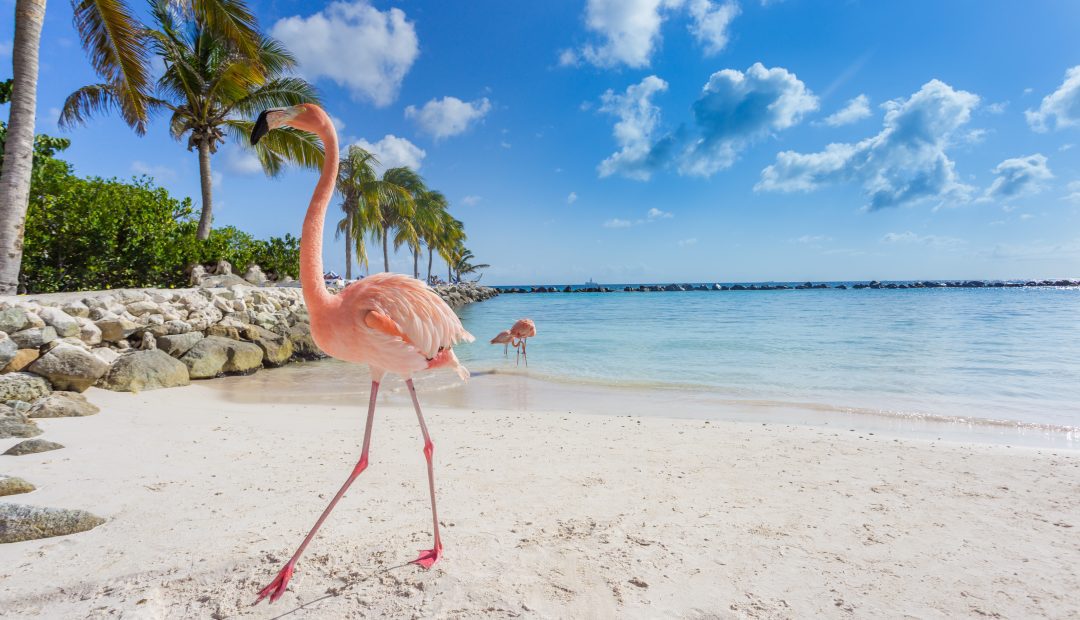 Aruba is one of your best bets for a tropical vacation, and is known around the world for its sunny beaches. Part of this is because of it's location. Aruba is about as far south in Caribbean Sea as you can get. In fact, Aruba is only about 18 miles north of the coast of Venezuela, and on sunny days, you can even see the country from the island!
Because of how far south Aruba is, it means it lies outside of the Caribbean's Hurricane Alley, and has a much different climate to other islands on the list. Aruba has more of a dry and arid climate, meaning you can rest assured that it's unlikely to have a trip ruined by a rainy season.
Interesting Fact: Aruba is one of four countries to be included in the Kingdom of the Netherlands. The other three are (obviously) The Netherlands, as well as Sint Maarten and Curacao.
 JAMAICA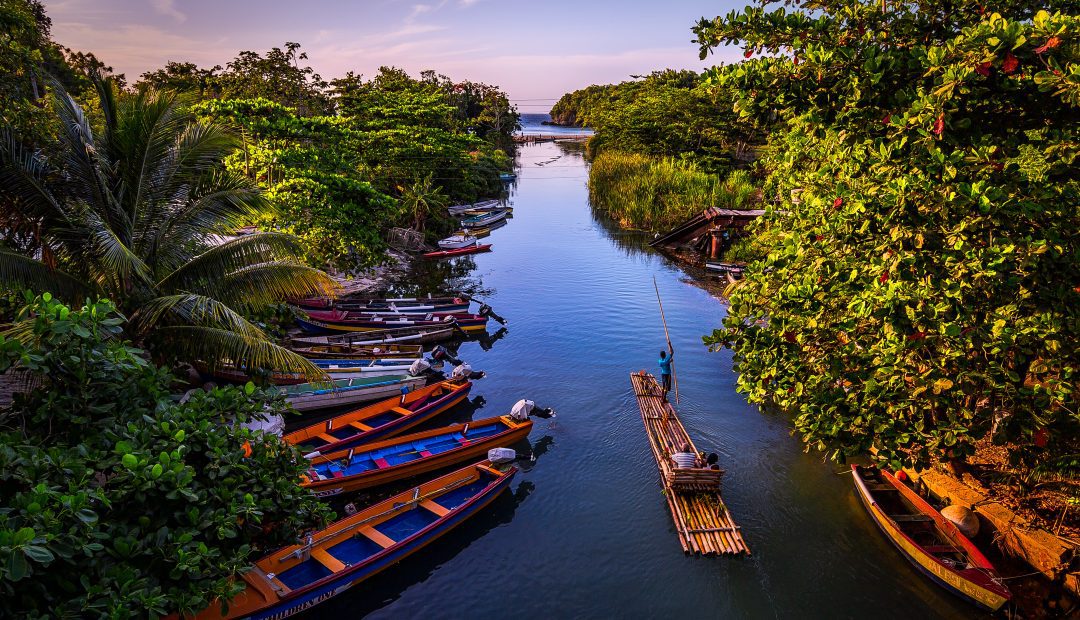 Jamaica is one of the most unique islands in the world. Located south of Cuba and west of Hispaniola, the island nation packs in massive adventure despite the fact that its size is only a fraction of its neighbors. From the lush tropical forests of the Blue Mountains, to the alligators and manatees of the mangroves, to the cruise ships and beach resorts of its coastal towns. A trip to Jamaica yields endless possibilities. Unfortunately, Jamaica has a long anti-gay history. Fortunately, that is slowly changing thanks to local LGBTQ activists like J-FLAG.
Interesting Fact: Jamaica contains a lot of endemic species (plants and animals that exist only in one geographic region.) That's because, as an island, the gene pool gets sequestered from the outside world and species evolve separately from their neighbors. Some of Jamaica's endemic species include the Jamaican Boa, the Jamaican Hutia, and Jamaica's national bird, The Red-billed Streamertail (a hummingbird which gets its name from their beautiful long tails that glide like streamers.)
BERMUDA
"Bermuda, Bahama, come on pretty mama…"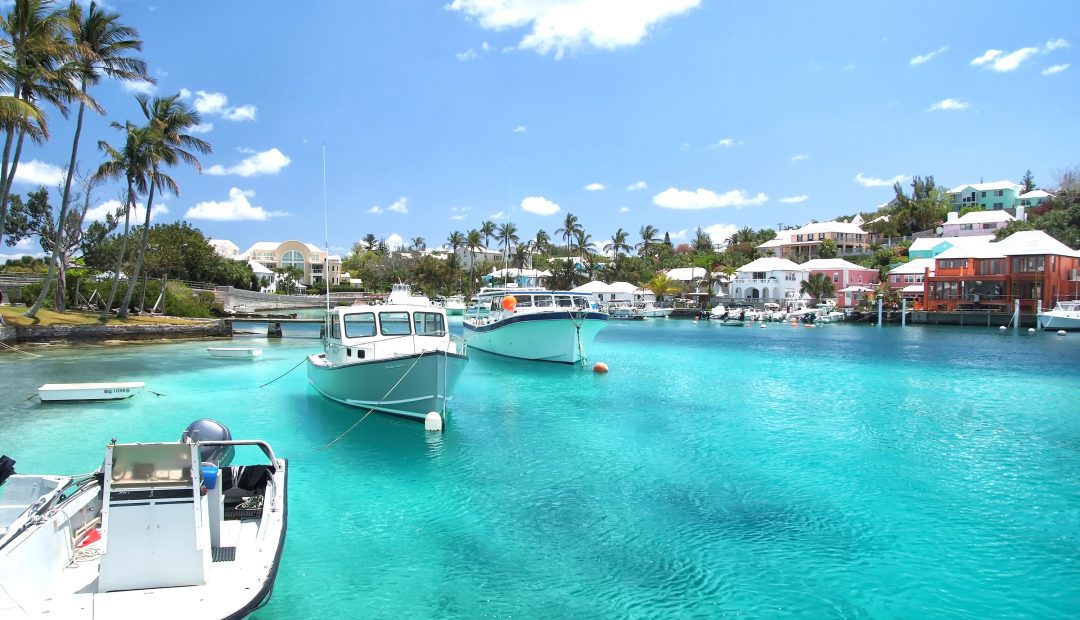 Located some 600 miles east of North Carolina, this is northernmost island on the list. Despite being so far north, Bermuda still retains a tropical climate. That's because it's warmed by the Gulf Stream, therefore retaining a much warmer climate than other nearby places of equal longitude…"Nearby" is a bit relative though. Bermuda's closest land neighbor is Cape Hatteras, North Carolina, located 666 miles away.
Interesting Fact: The Bermuda Triangle has had many notorious and mysterious disappearances. The creepiest being the Flight 19 bomber unit. The planes were speaking to flight control over radio, saying things like, "Both of my compasses are out," and "Everything looks wrong. Even the ocean looks strange…" The five bomber planes have never been found.
THE BAHAMAS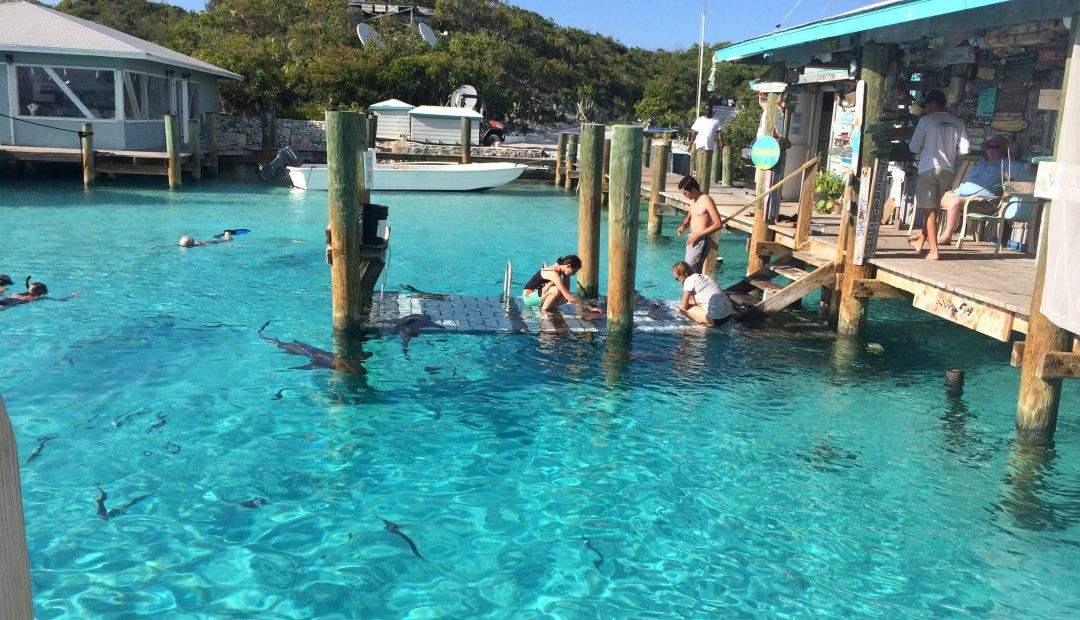 The Bahamas has long been one of the most famous travel destinations for Americans, and for good reason. Sitting directly off Florida's east coast, The Bahamas is such a short flight away from America that airlines like Silver Airways operates the route on small propeller aircraft! Although the Bahamas consists of some 2,000 islands, most tourists visit the New Providence, home to the capital, Nassau, as well as Paradise Island, which houses the behemoth Atlantis Resort. Another popular island is Grand Bahama, which is known for it's pristine waters, caves, and untouched ecosystems.
Interesting Fact:  If you're looking for absolute island luxury, Atlantis' upscale hotel, The Cove, offers gorgeous suites for a measly $3,189 per night. (That's not including dining or activities either…so crack open those piggy banks!)
KEY LARGO
"Key Largo, Montego, baby why don't we go"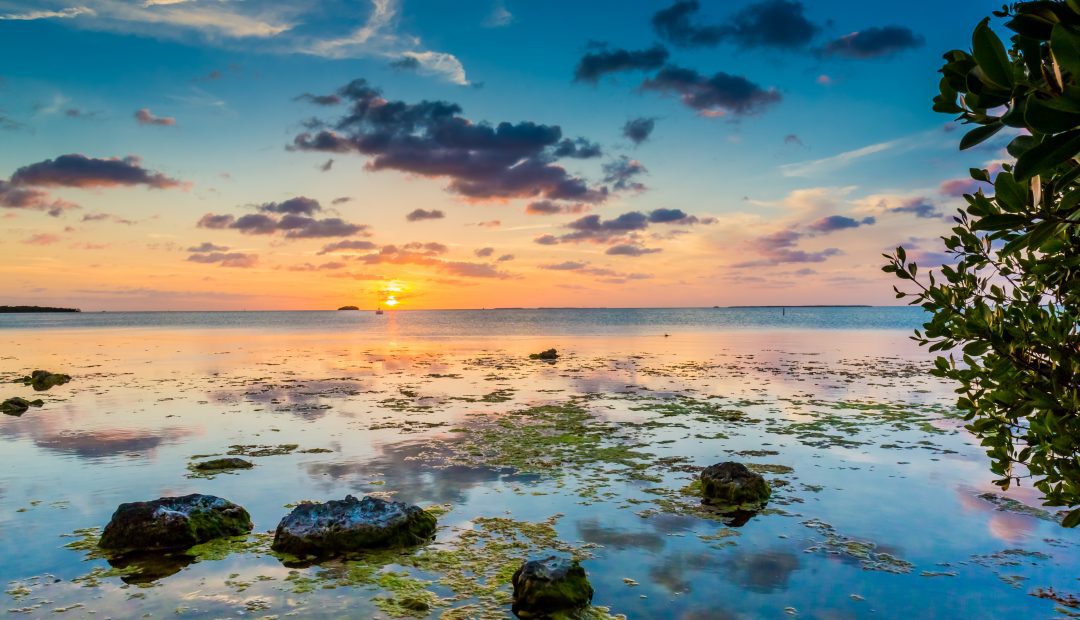 If Key West is the wild child, Key Largo is the earthy, grounded, more mature sibling. The beauty of Key Largo is that it's less crowded than the other islands, and its coasts are full of natural beauty. The John Pennekamp Coral Reef State Park has long been a famous dive and snorkeling destination. You can swim with sea turtles, colorful parrot fish, barracudas, and see the famous Christ of the Abyss statue (Sometimes simply referred to as "underwater Jesus".)  The statue, a replica of the Mediterranean's famous carving of the same name, has withstood numerous hurricanes, and remains in place to this day!
Interesting Fact: If diving to an underwater Jesus statue isn't cool enough for you, then how about a sunken ship? The USS Spiegel Grove was sunk off the coast of Key Largo to serve as the base for an artificial reef!
MARTINIQUE
"Martinique, that Montserrat mystique…"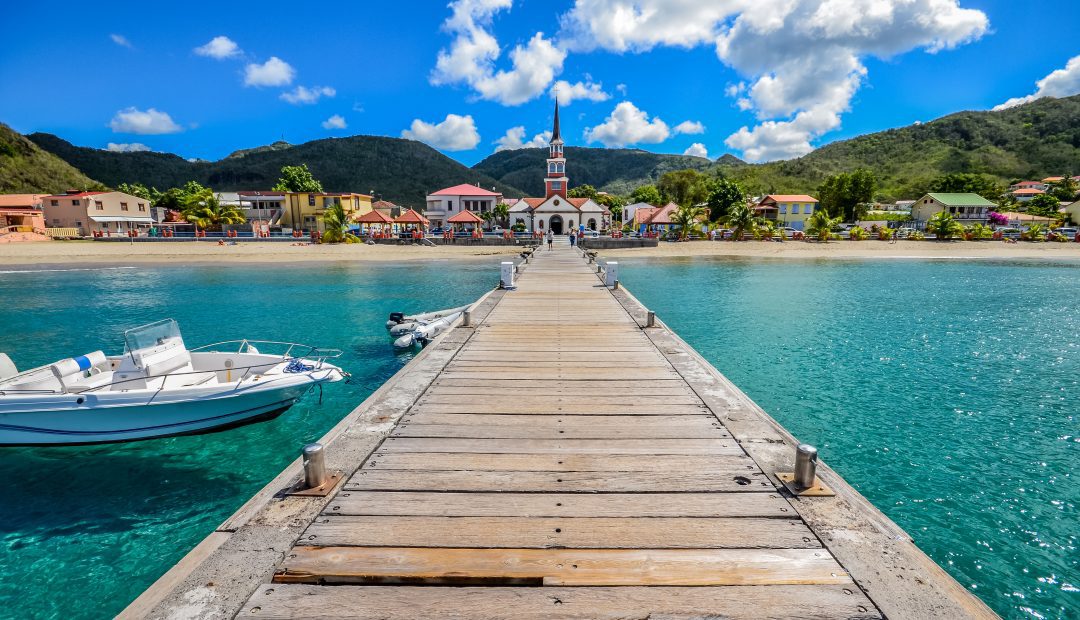 Martinique is an island nation that is part of the French West Indies, The currency is the Euro, and French and Creole culture is everywhere.
This island's history is absolutely nuts. This little place has seen more action than most continents do! In the 1600's Columbus charted the island, but had no desire in claiming it (They dodged a bullet there…); there were many battles with France over colonization and religious persecution; then the pirates came in, as did the slave trade; in 1902, the island's Mont Pelée volcano exploded, killing tens of thousands; and the island was even center stage in the Battle of the Caribbean during WWII. Honestly, what hasn't happened on this island?  It's truly a vacation spot for both beauty and history.
Interesting Fact: The island is home to the Anse Caford Slave Memorial. An astonishing collection of carved stone figures that memorialize an 1830 disaster when a slave ship crashed into the rocky shore, killing many of the slaves who were chained inside the ship.
MONTSERRAT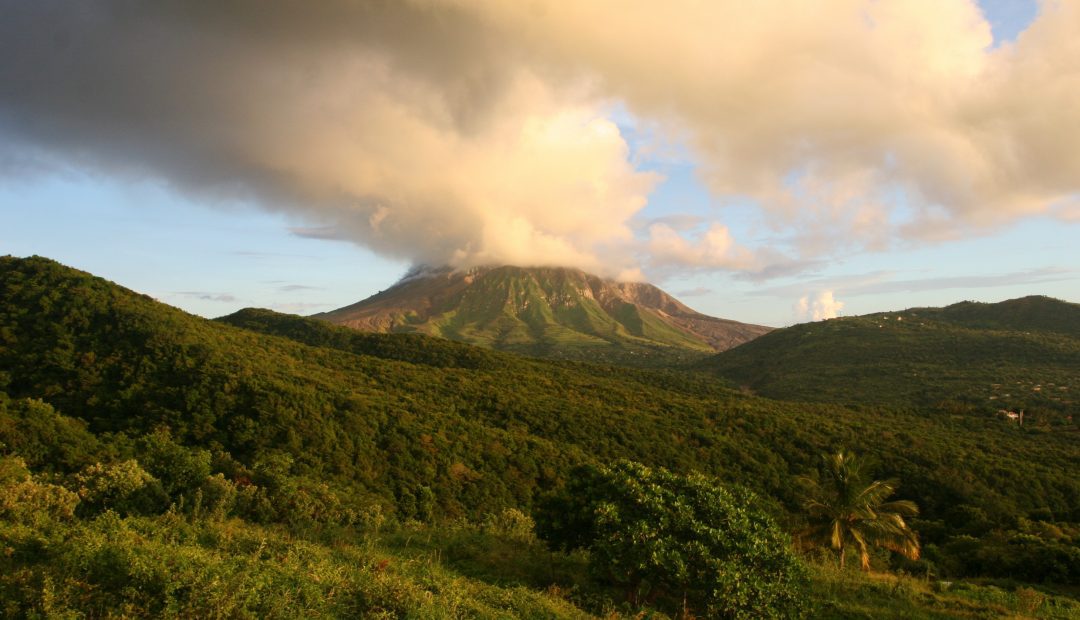 One of the most interesting aspects of history is looking back, knowing what you know now. Back when the Beach Boys released Kokomo in 1988, they had no idea that the island of Montserrat was going to soon be changed forever. In 1995, the island's volcano, Soufrière Hills, had a catastrophic eruption, completely destroying the island's then-capital city of Plymouth. After that major eruption, around half of the island's population moved away, completely destroying the island's economy. There was another eruption in 1997, and venting happened all throughout the 2000's. In 2010, a Vulcanian eruption occurred, billowing ash into the sky, and causing the lava dome to collapse. The island is currently open for tourists, but because of decades of unpredictable volcanic activity, a lot of the island is blocked off as an Exclusion Zone, just in case future eruptions occur.
Interesting Fact: A favorite national dish is called goat water. It's a thick stew consisting primarily of goat and breadfruit (which is similar to jackfruit and durian.)
PORT-AU-PRINCE, HAITI
"Port au Prince, I want to catch a glimpse…"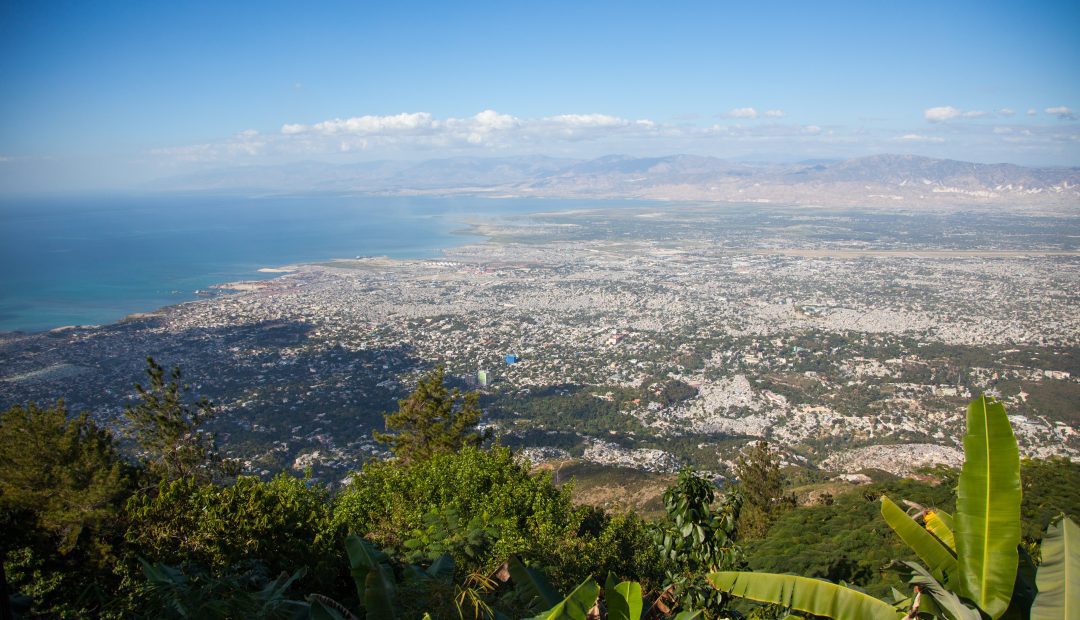 Port-au-Prince is another destination that has changed a lot since Kokomo was released in the late 80's. During the 2000's, Haiti was dealt with multiple natural disasters. In 2008, Haiti had its most severe hurricane season on record, being struck 4 times. Only two years later, Haiti was devastated when it was struck by massive 7.0 earthquake, claiming some 230,000 lives.
Currently, Haiti is undergoing massive political unrest, which has lead to many demonstrations, rioting, and an increase in violent crime. The US government has issued a Level 4 Travel Advisory, urging that all Americans avoid travel to the country. Having said that, despite the warnings, American Airlines is still selling commercial flights to Haiti. So while the US says you shouldn't go, that doesn't mean you can't go.
Interesting Fact: Famed travel expert Peter Greenberg always says that the best times to travel to a destination is soon after a crisis. He cites his reasons being: The rock-bottom prices, no crowds, and most importantly, the locals desperately need to start generating income again. Traveling to areas that have faced a disaster is a way to help jump-start their economy back up.
And the big question… WHERE IS KOKOMO?
"Off the Florida Keys, there's a place called Kokomo…"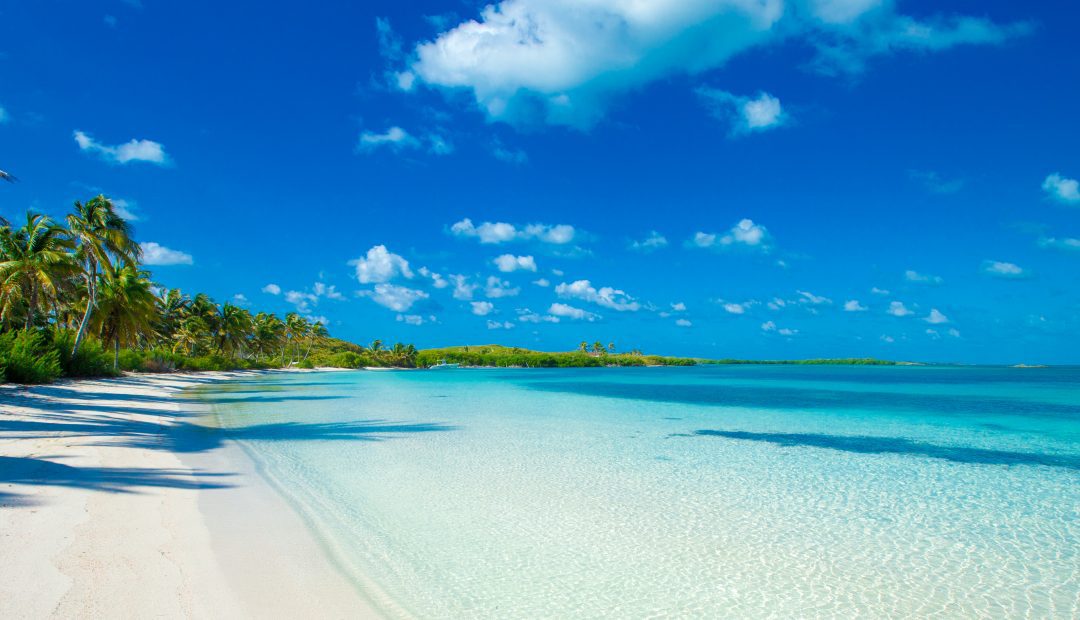 For years, this tropical mystery has plagued me. The idea of Kokomo sounds so alluring and wonderful, so where is it? How do I get there?
Let's look at the facts: 
~ The song states its located somewhere off the Florida Keys.
~ The song was originally written by John Phillips (of the Mamas and the Papas) and singer Scott McKenzie on Virginia Beach, so it definitely has some sort of Americana beach influence.
~ We also know that John Phillips regularly vacationed on the private island of Mustique in the Caribbean. (This also has lead to the debate on the lyrics, "Martinique, that Montserrat mystique."  Some claim the line is pronounced the way it is so it sounds like he could be saying, "Martinique, that Montserrat Mustique." A play on words since Mustique sounds so similar to mystique.
~ The Beach Boys stated that their inspiration for the song was a beachside bar in Islamorada, which is one of the Florida Keys. (Which doesn't even make sense, since the Beach Boys didn't write the song…)
~ Sandals Resorts once renamed their private island of Sandals Cay to Kokomo Island to bank off of the song's popularity. The name has since been changed back.
And finally, there are six places named Kokomo across America, in Indiana, Arkansas, Colorado, Hawaii, Mississippi, and Texas.
So, what is Kokomo? Simple: It's a place that once existed off the Florida Keys, that was inspired by the beaches of Virginia or bar in Florida depending on which story you believe, and now exists in six different states across America!
Kokomo is less a place, and more a feeling. The feeling of pure tropical bliss.