Earlier this year, the US stated that it would allow passport holders to declare their gender as M, F, or X, for those who don't identify as either male or female. Now, according to the AP and other sources, it's been revealed that America has finally issued its first passport using the X gender designation.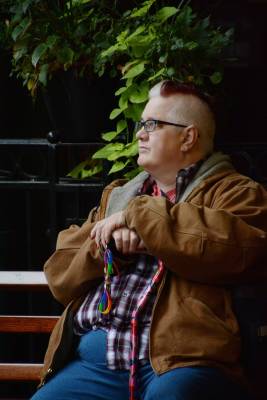 According to Los Angeles Magazine, the government didn't state who the recipient of the first passport was, but that activist Dana Zzyym independently revealed themself to be the passport holder. Zzyym is an intersect activist from Colorado. They served in the US Navy and later graduated from Colorado State University. They received national attention in 2015 when they reached out to Lambda Legal and filed a lawsuit in the U.S. District Court for the District of Colorado, stating that the State Department violated the federal Administrative Procedure Act by refusing to offer Zzyym a passport that reflected their gender.
Now, Zzyym and Lambda Legal have come out to celebrate their monumental victory. In a statement, Paul Castillo, counsel for Lambda Legal, stated, "This is a momentous day and its significance cannot be understated. After a six-year legal battle with three favorable court rulings, Dana has finally received an accurate U.S. passport. They showed incredible courage and perseverance throughout the case. We couldn't be more delighted, both for Dana and, as important, for all intersex, nonbinary, and gender-nonconforming United States' passport applicants who will soon have access to the accurate passports they need."
Zzyym, now 63, also celebrated. In the AP interview, they said, "I'm not a problem. I'm a human being. That's the point."
Zzyym was reportedly born with ambiguous sexual characteristics and was raised as a boy. However, even after various surgeries, Zzyym was never able to look fully male and never truly felt themselves. Finally, after leaving the Navy and enrolling at Colorado State, Zzyym came out as intersex and decided to live their life as true as they could.
The US has stated that more Americans will be eligible to obtain the X marking later into this year and into 2022.