The 2021 holiday season is going to be truly bonkers. Due to a cornucopia of merging reasons, holiday airfare is set to be expensive and the airports could be crowded and filled with long lines. Luckily, there are a few things you can do to help mitigate the travel stress when traveling home (or on vacation) this holiday season.
What's Happening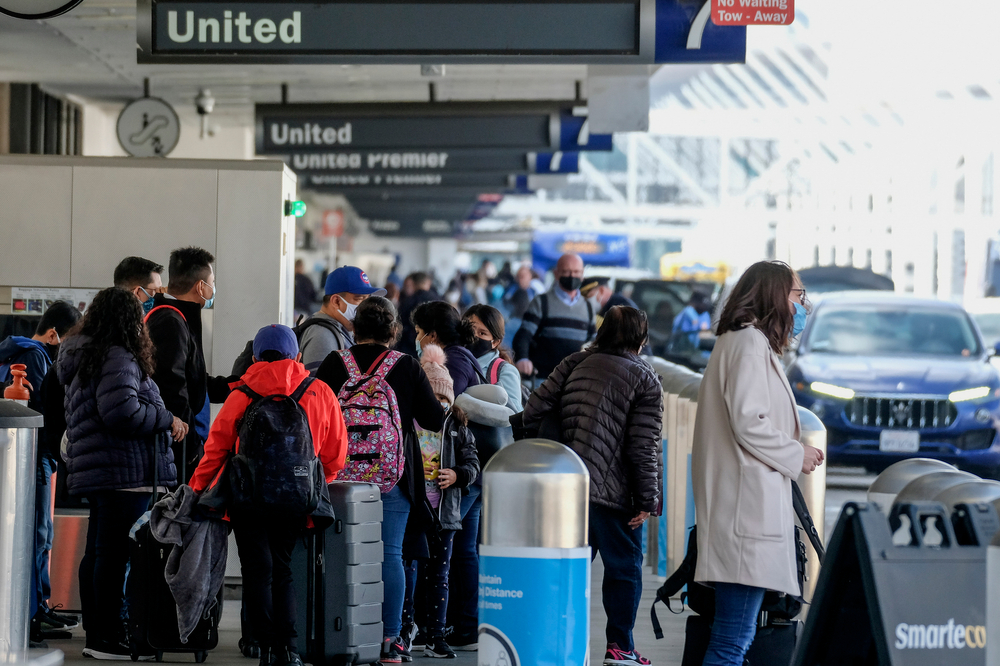 Three main events are happening that could turn Thanksgiving and Christmas travel into an absolute nightmare this year.
First, there are going to be more travelers this year. Many people weren't able to visit their families last holiday season due to the pandemic and a lack of a vaccine. Now, after a year and a half of pent-up anticipation and an eagerness to return to normal, it's expected that many people will be trying to head home. To brace for the crowds, many airports are hiring more staff to meet the expected demand and airlines like Delta and United are adding new routes.
Secondly, there is a lingering question about what will happen to TSA staff. All federal employees are required to be vaccinated by November 22nd. However, the TSA has revealed that 40% of its workforce is still unvaccinated. This raises tons of questions for the holiday season. Either these employees will be fired, causing massive shortages at airports across the nation, or the country will have no choice but to let them continue working, forcing travelers during America's busiest travel season to interact with unvaccinated airport workers.
Lastly, gas prices are soaring thanks to high demand and low supply. United Airlines stated in a recent interview, that this will impact ticket prices, causing them to go up. This will only compound the already increased ticket prices due to higher demand from more travelers.
What You Can Do
Fortunately, there are ways to save and escape the crowds (to some degree) this holiday season. Here's a few of them.
First, book early. Due to the high travel demand this year, there probably won't be any "last minute deals" to scoop up. Instead, travelers can expect prices to start rising every week following Halloween. Booking early and securing your seat is also a great way to ensure that you're flying direct routes and not getting stuck on flights that involve layovers.
Secondly, try driving. It's a great option if you live within four or five hours of your destination. Plus, driving is technically the safest mode of transportation regarding COVID. However, it's important to remember that, as Travel+Liesure points out, the busiest days of the travel season are shifting this year. Thanks to many employees still working from home, the old adage about "the Wednesday before and Sunday after" for Thanksgiving is no longer as true as it was in previous years.
This is why flexibility is key. If you can travel home a week (or a few weeks) early, then do it. Conversely, if your family normally does a Thanksgiving dinner instead of lunch, try traveling on Thanksgiving Day. Another great way to be flexible is by using "alternative airports". Flying into LA? Why not check prices at Burbank and Long Beach too. Heading to Washington DC? Check prices in Baltimore. And remember that many areas, like New York City, the Bay Area, Chicago, Houston, and Dallas all have multiple airports. Try searching multiple airlines at multiple airports and see if you can snag a deal.
There are always other modes of transportation like trains and busses. Sometimes, when factoring in the time it takes to travel to the airport, check-in, go through security, and the long taxi times on the runway, these forms of transit end up taking just about the same amount of time as flying, but with much less stress.