The world-renowned LGBT resort chain, Axel Hotels, is headed to the floating city, and we couldn't be more excited to get a chance to check it out!
For those who don't know, Axel Hotels is famous for their exquisite service, upscale facilities, and most importantly, their unique take on what an LGBT hotel is. Axel Hotels is all about embracing travel and experience.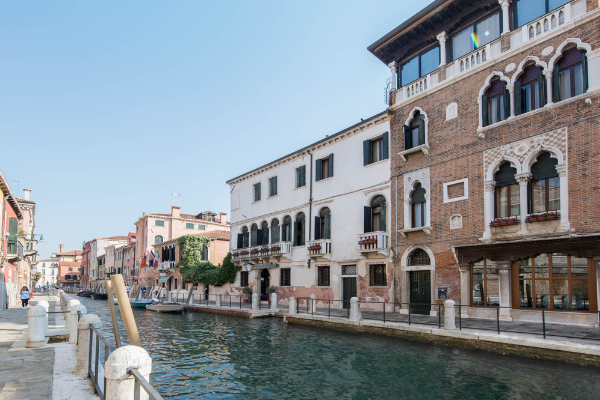 View from Axel's Hotel Venezia
Axel's Hotel Venezia has spent two years in the renovation process, meticulously perfecting every moment of your stay. The goal of the Axel Hotel Venezia is to blend art and history, two of Venice's most renowned qualities. The hotel itself is housed inside a historic building, designed in the classic Venetian style, nestled alongside the Rio della Fornace canal, between the Santa Maria Della Salute basilica and the Peggy Guggenheim Collection museum. CEO Albert Olivé tells us that the company had been scouting a location in Venice for years, searching for the right spot that would put guests in the center of both the Venetian social scene, and its definitive and enduring history.
Inside, the attention to art and history continues. Many of the rooms have views of the canal, giving guests breathtaking and quintessential Venetian views every morning when they open their curtains. All rooms are fully equipped and decorated with a simple yet elegant interpretation of Venice's historical palaces. The mixing of intricate stone buildings outside your window, with a classic, fresh interior, create the perfect balance between comfort and awe.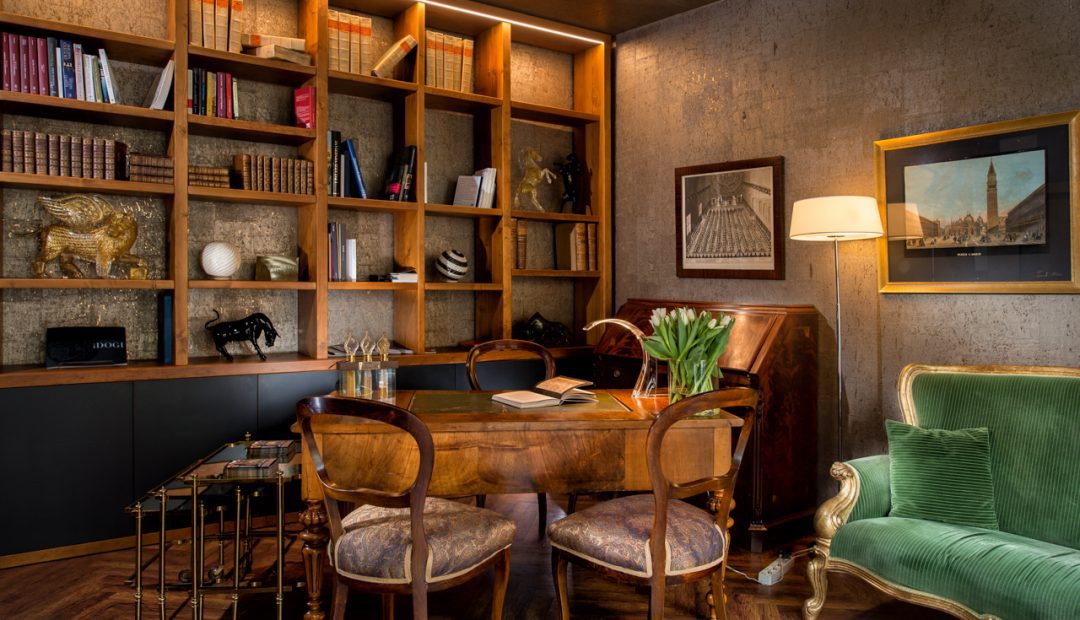 Aside from being close to the Basilica and the Guggenheim, the Axel Hotel Venezia is also only minutes away from the world-famous Plaza De San Marcos, which has been the setting of countless films including The Italian Job, The Tourist, and the James Bond film Casino Royale. After your day of exploring, be sure to make a visit to the Hotel's Lounge Bar located in the lobby for one of the hotel's signature cocktails.
Axel Hotels continue to amaze us, and it looks like they have another winner with the Axel Hotel Venezia, opening to the public on March 15th. Later this year, the chain will be opening more hotels around the world with locations in Miami and San Sebastian.