Layovers, delays, cancellations…these can all lead to hellish airport experiences. Especially if that airport is a sad, depressing place like the Phoenix Sky Harbor (the name alone makes me angry). Sky Harbor sounds so cool, so futuristic…It sounds like the type of place a spaceship would land. But no. It's just a brown box in the desert.) What if I told you there were airports around the world that you'd actually want to get stranded in? Places that would completely change your idea of what an airport is? Well guess what, there are. So if you're taking a flight sometime soon, be sure to connect through some of these amazing airports you'll actually want to spend time in!
By Keith David Langston
CHANGI AIRPORT, SINGAPORE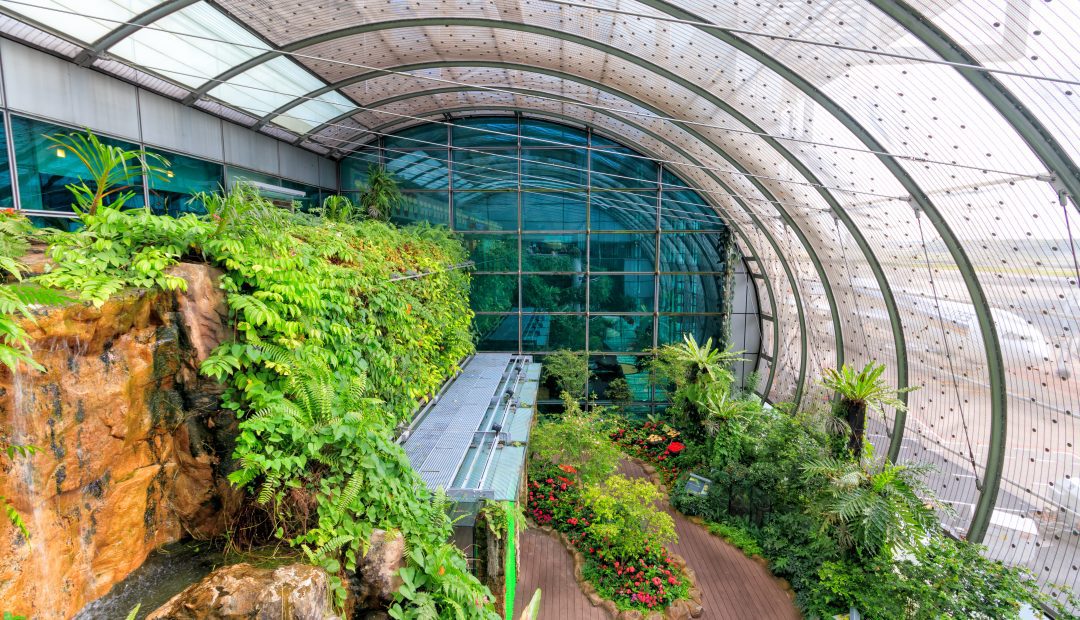 If you're looking at that photo and saying, that's not an airport, that's a garden. You'd be wrong. Well, you're right that it's a garden, but you're wrong because it's also an airport. That's Changi's butterfly garden. Yes, they have a butterfly garden.They also have a sunflower garden, a koi pond, multiple movie theaters, a spa, art installations everywhere, multiple malls, and food so good that most restaurants around the world can't even compare. That's all located inside one airport. There's a reason why Changi is constantly ranked as the best in the world.
Changi also has a hotel…which make me ask, is this an airport, or should it really be called a resort?
MUNICH AIRPORT, GERMANY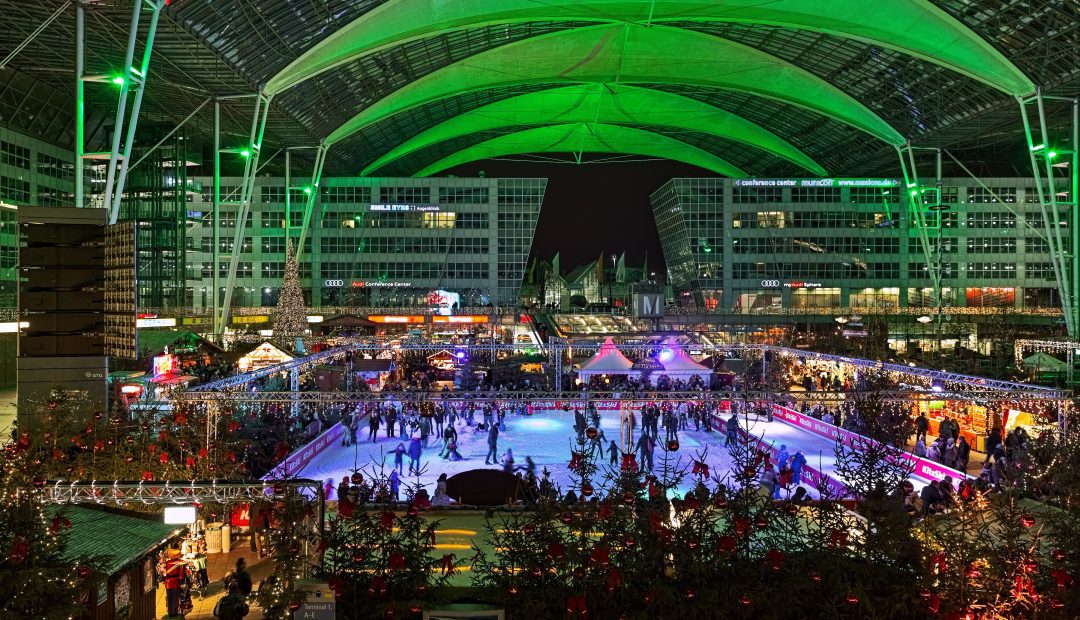 Yep…that's an ice skating rink in the middle of an airport. And behind that, there's a Christkindlmarkt. And one summer a wave pool was installed in that courtyard space and people were boogie-boarding. This definitely ain't your grandma's airport.
Aside from the rotating events in the main courtyard, the airport also features tours, and a visitors park complete with a playground, historic aircraft, and interactive exhibits. Munich Airport definitely breaks the stereotype of a boring airport and earns it's reputation as one of Europe's best.
HONG KONG AIRPORT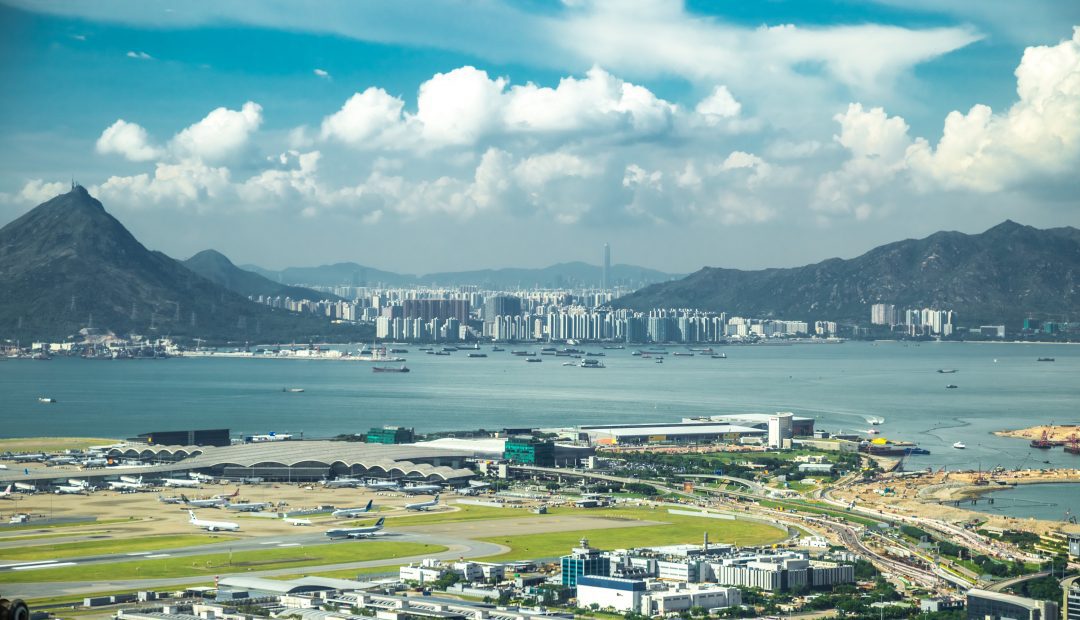 Hong Kong's airport is known as the one of the world's best. It's got amazing food, it's a state-of-the-art facility, has great shopping, is easily connected to the rest of the city by high-speed rail, and Cathay Pacific has some of the best lounges on the planet. But what makes Hong Kong International really stand out is the view. HKG's modern architecture means you're surrounded by giant windows. The sun beams in, making the airport feel bright and fresh. When you look outside, your surroundings seem unreal. Blue waters meet green mountains as modern high-rises peek through wherever they can. I spent most of my time at Hong Kong International just gazing out the window. Because with a view that beautiful, why not?
VANCOUVER INTERNATIONAL, CANADA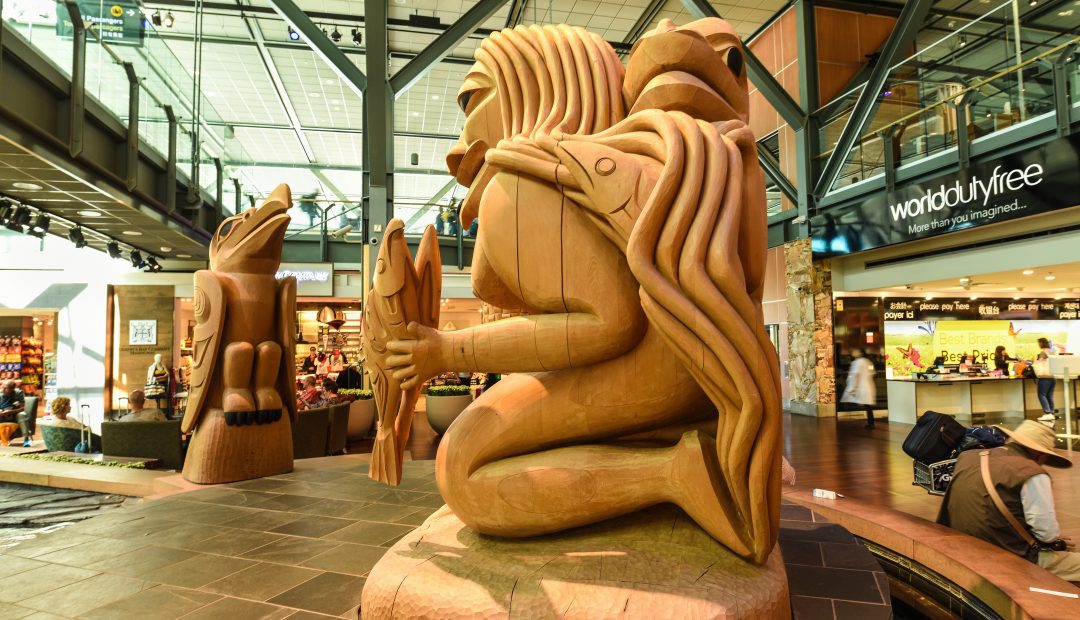 Vancouver's airport has long been known as an excellent space for art. The airport has made it it's goal to fill the space with the best carvings, sculptures, and paintings from the Pacific Northwest. One of the most famous is the airport's Jade Canoe sculpture, which many people will recognize even if they've never stepped foot inside the airport because it was featured on Canada's 20 dollar bill until 2012. Other standout pieces include the glass Great Wave, and the giant Welcome Figures. Aside from art, the airport is also filled with artifacts and reproductions from the indigenous peoples of the Pacific Northwest. It's an airport. It's a museum, it's an art gallery. But most importantly, it's an amazing space.