Everyone knows Disney World and Six Flags, but there are tons of excellent amusement parks all over this country that, unless you live nearby, you'd probably never know existed. From coasters in the middle of a busy city to an amusement park directly overlooking the Pacific Ocean, there are often-underrated epic thrills all across America just waiting to be discovered.
Elitch Gardens
Denver, CO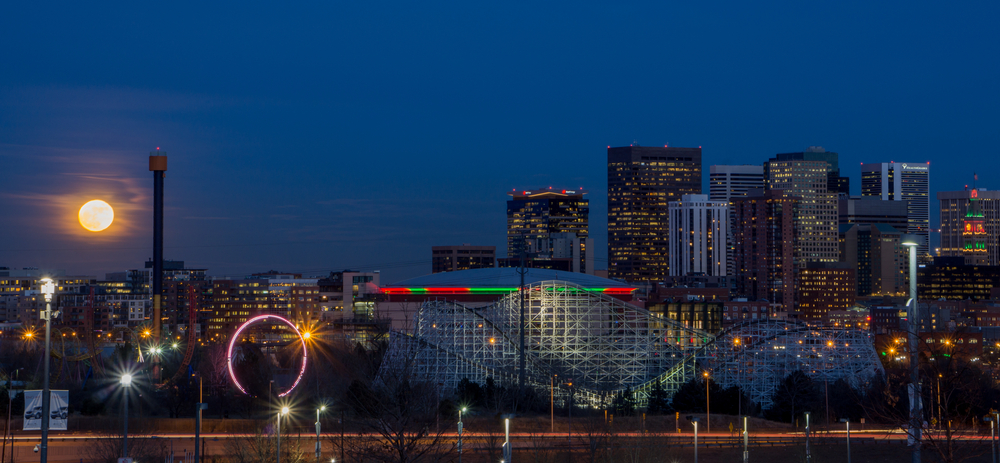 Elitch Gardens is a unique and fascinating park with an odd and complicated history. Its main claim to fame is that it sits directly next to downtown Denver, giving riders stunning views of the city skyline. It's one of the only downtown-located theme parks in the entire world, making it a prized destination among coaster enthusiasts. Elitch Gardens originated in the late 1800s as a zoo and botanical garden, quickly becoming one of Denver's must-visit destinations.
Over the years, the park slowly grew and grew…until 1999 when Six Flags bought the property and it quickly exploded into a full-blown theme park. Elitch Gardens is now independently owned but still beloved amongst the local community. And in 2020, it celebrated its 130th anniversary.
Carowinds
Charlotte, NC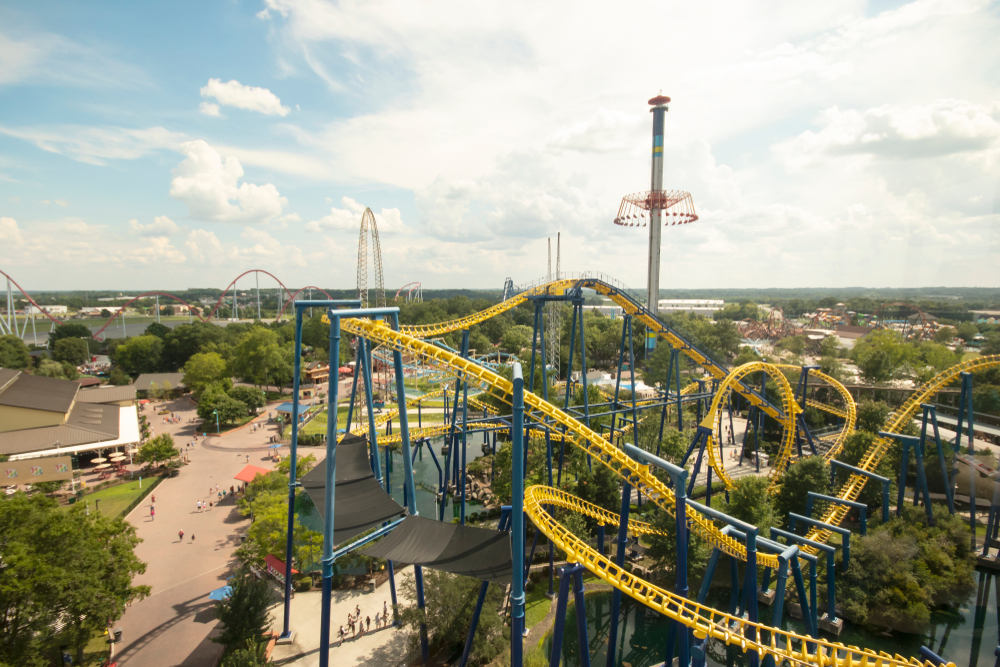 Cedar Fair, the company that is best known for operating Ohio's award-winning Cedar Point theme park, actually owns and operates 17 parks around the country. One of their most underrated is Charlotte's Carowinds park. From old favorites, like the Carolina Cyclone, which inverts passengers four times, to newer thrills like Intimidator, which reaches speeds of 80 mph, the park is loaded with great rides and attractions, especially for those who prefer big drops, high speeds, and lots of loops.
Plus, because it's a Cedar Fair property, the park's mascots are Charlie Brown and the rest of the Peanuts gang, so, when visiting, you're sure to see some familiar faces.
Santa Cruz Beach Boardwalk
Santa Cruz, CA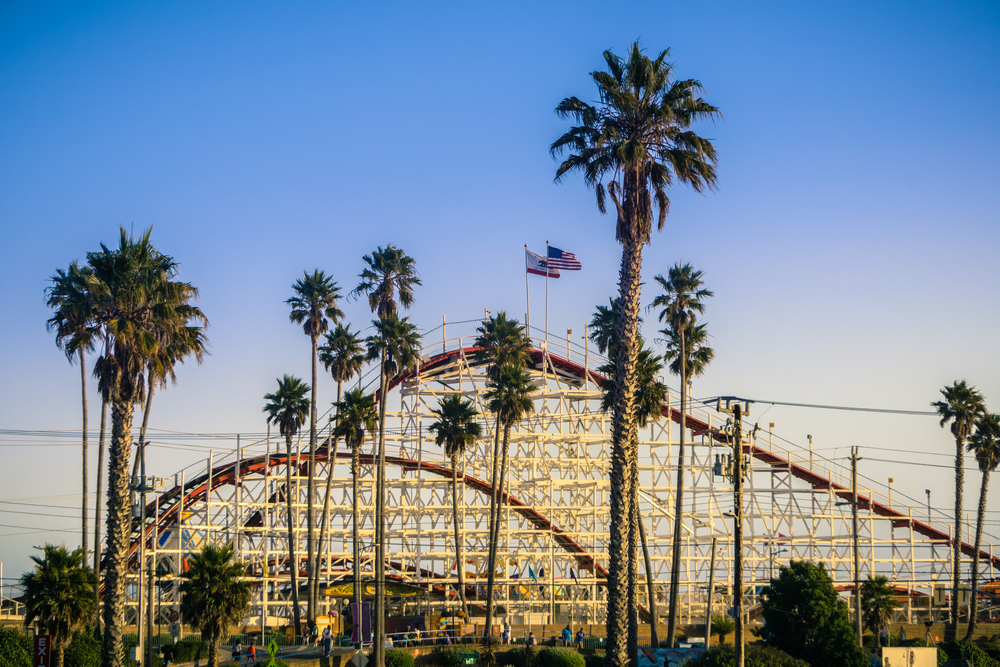 Santa Cruz's Beach Boardwalk Amusement Park is a historic (and famous) amusement park dating back to the 1920s. Situated directly on the beach of the Central Coast town, the park gives visitors stunning views of the Pacific Ocean. Its top attraction, the Giant Dipper, is a wooden coaster and is the 4th-oldest coaster in America, dating back to 1924. Other exciting rides at the park include the Double Shot, which launches riders 125 ft. into the air, and Logger's Revenge, an old-style log flume ride guaranteed to get you wet!
And, if this quintessential boardwalk amusement park seems familiar, that's probably because it's been featured in numerous movies and TV shows, including The Lost Boys.
Canobie Lake
Salem, NH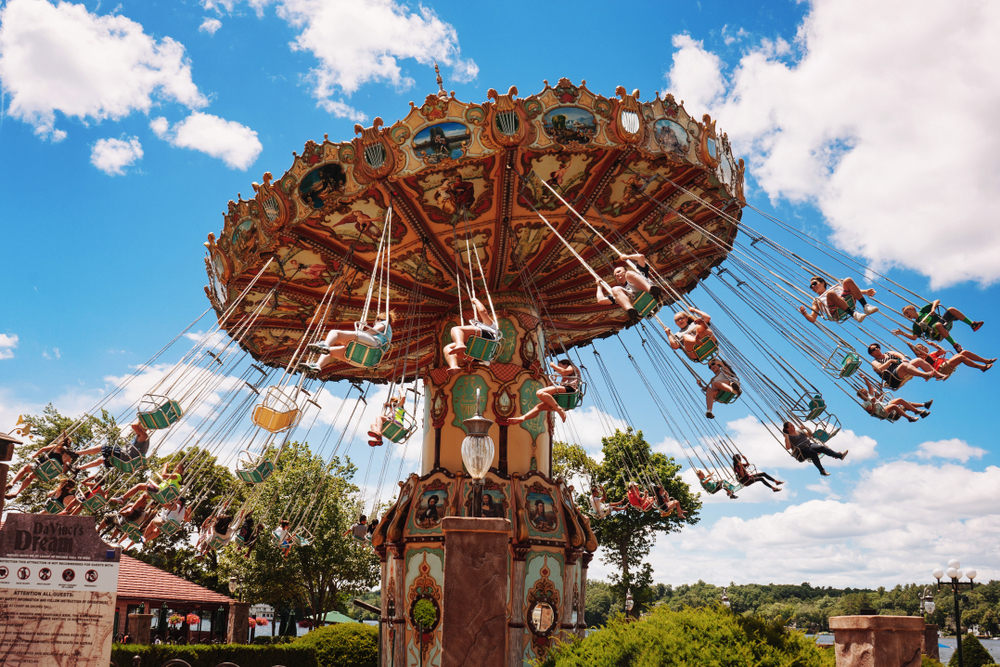 New Hampshire's Canobie Lake opened in 1903 as a botanical garden and park that offered activities like canoeing and lawn sports. Throughout the years, the humble garden grew into a full-blown amusement park that's now best known for having tons of family-friendly attractions, like the DaVinci's Dream, a gorgeously ornate swing ride that directly overlooks the lake.
However, thrill-seekers also have lots to love at Canobie Lake. One of their newest attractions is Untamed, a wild roller coaster that's all about G-force. From loops to barrel rolls, and all the way to the 72-foot hill that drops riders at a 97-degree angle (that's beyond a vertical drop), Untamed truly is a wild ride.
Lake Compounce
Bristol, CT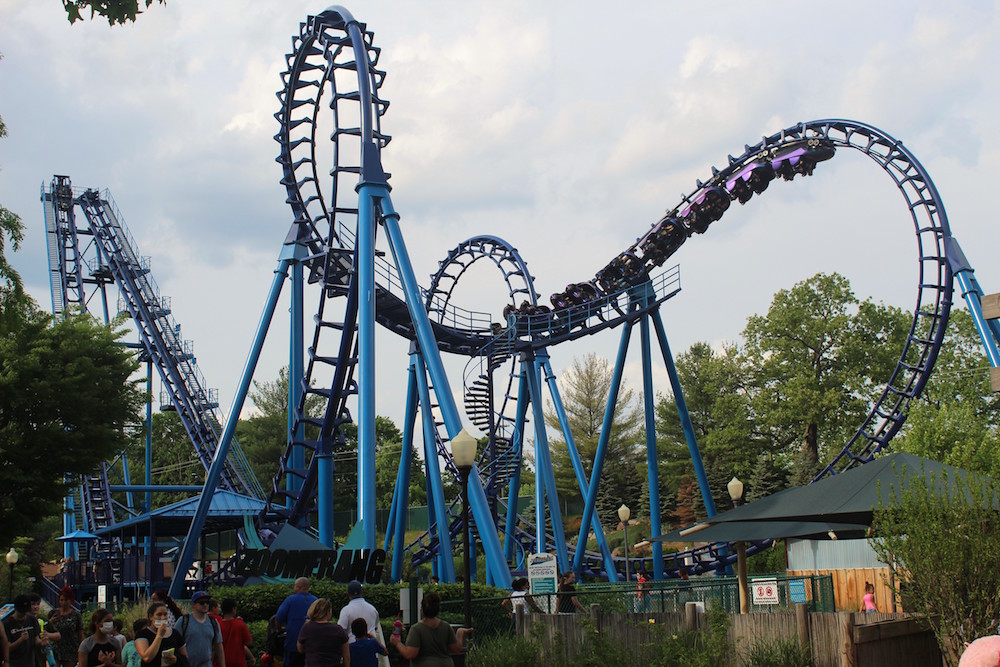 Many successful amusement parks are historic…but then there's Lake Compounce. This park is the oldest operating amusement park in North America, and one of the oldest in the world. It opened a whopping 170 years ago in 1846. That's right, Lake Compounce literally predates the Civil War.
The park combines historic attractions, like their wooden coasters the Wildcat (which dates back to 1927), the award-winning Boulder Dash, and more modern thrill rides like the steel boomerang coaster, the Zoomerang, which inverts riders six times, both forward and backward. For those visiting during the summer, Lake Compounce also has a phenomenal water park that's known as one of the best in New England. What better way to cool off on a hot July afternoon?