We're all guilty of falling for the tourist trap restaurants—that donut shop you saw on the Travel Channel, the famous deli that's been around since the 30's, and so on. Let's face it: that $10 milkshake wasn't actually as good as it looks, and you're a little mad that you waited in line for an hour just to post a photo of it on Instagram. But that said, not every famous restaurant is a trap, and some really are worth the trek. If you're going to brave an overpriced eatery packed with tourists from around the globe, make sure it's one that is actually worth your while.
Big Gay Ice Cream – New York, NY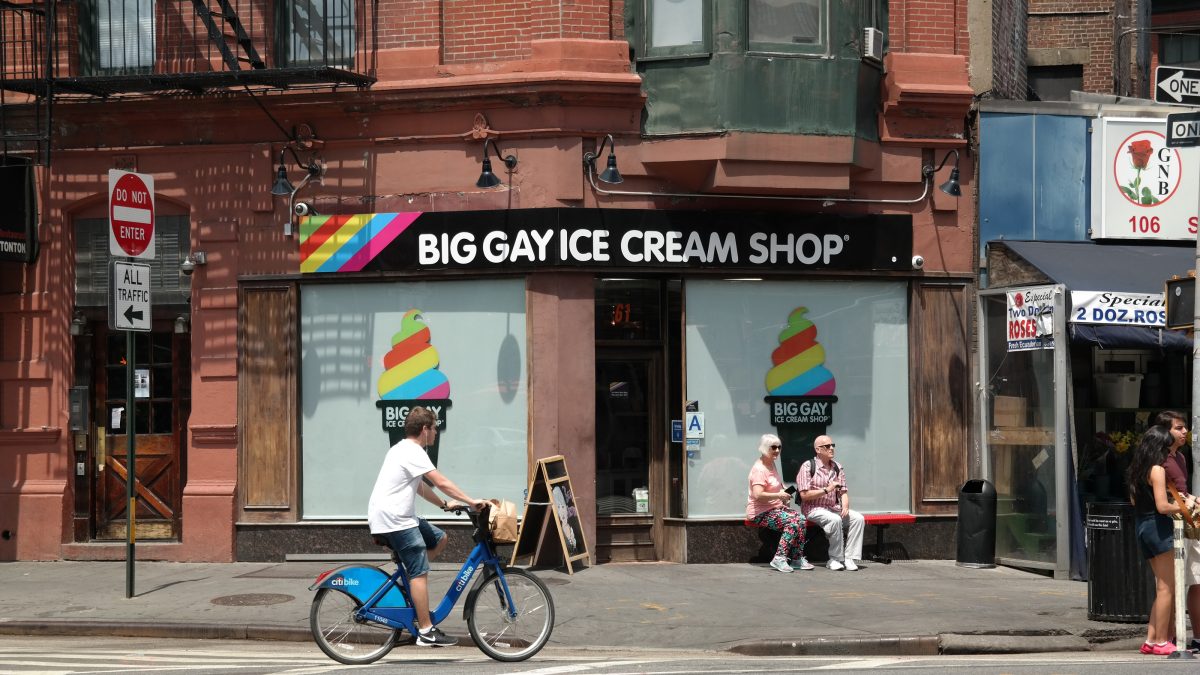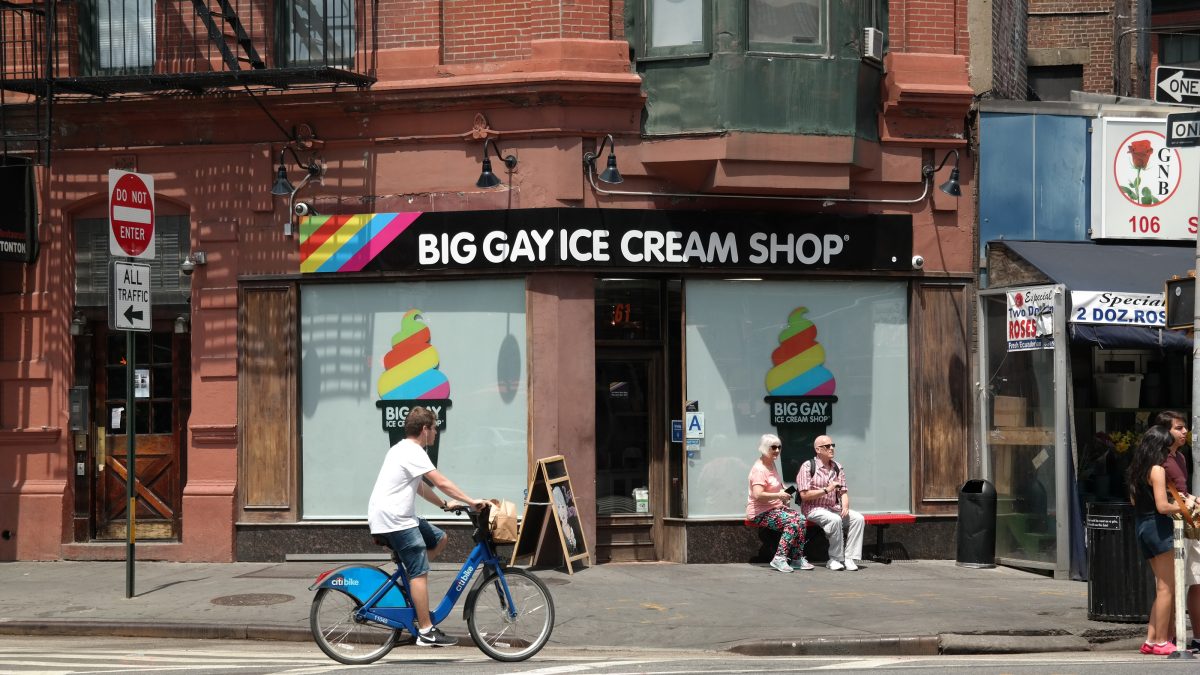 Would we really be doing this list justice without Big Gay Ice Cream? Even if you put the name aside (and that's a strong if), the ice cream is well worth the trek into the East Village. Their menu is as delicious as it is entertaining, with selections including the Violet Beauregard, the Salty Pimp, and the Rock Roadhouse. Frankly, even if it's touristy, so what? It's an ice cream shop that celebrates Pride every single day. That's marketing hype we can get behind.
Voodoo Doughnut – Portland, OR
Voodoo Doughnut is known for many things, including but not limited to its innovative flavors, signature pink boxes, funky atmosphere, and wedding ceremonies. That's right—there is a Voodoo Doughnut employee at every location ordained to perform legal weddings right in the shop, complete with custom doughnuts for the newlyweds. All other doughnut lovers can choose from funky flavors including Maple Blazer Blunt, the Gay Bar, Old Dirty Bastard, and their signature Bacon Maple Bar. From doughnuts to rings, the magic really is in the hole.
Café du Monde – New Orleans, LA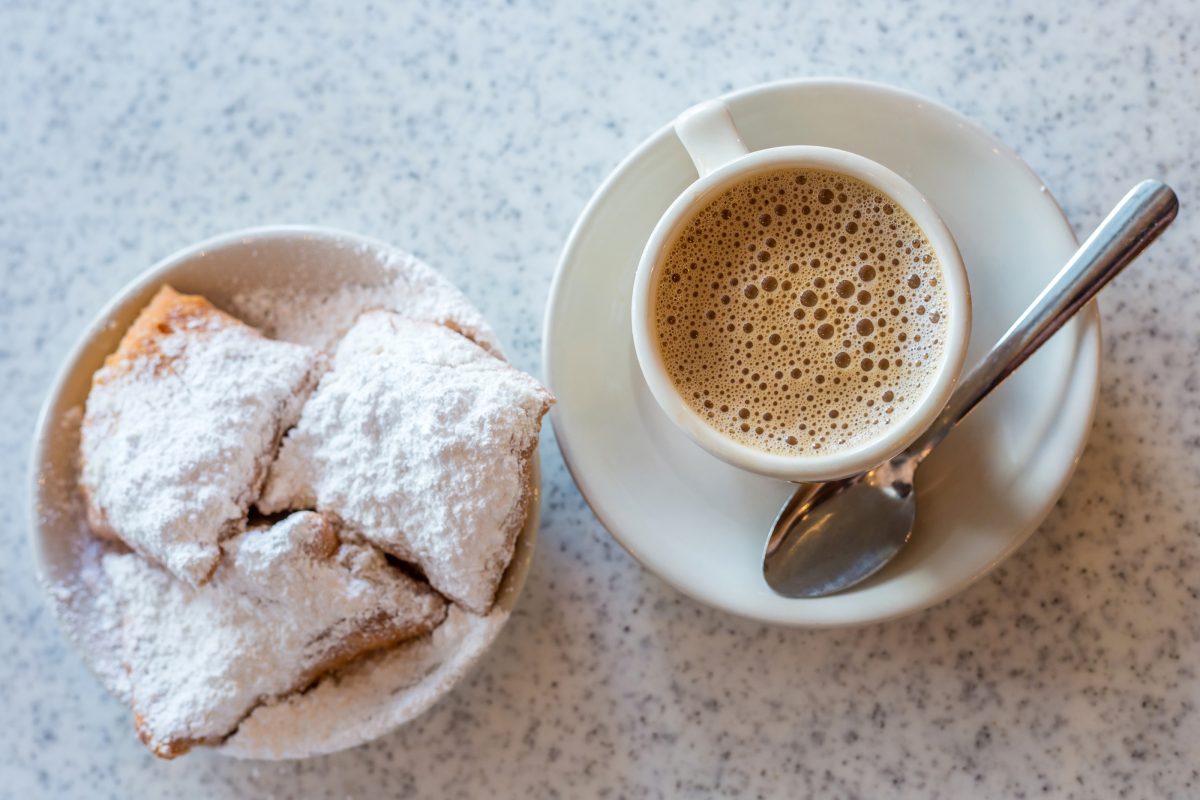 If you're going to wait hours for coffee and pastries anywhere in the world, make it Café du Monde. Originally founded in the New Orleans French Market in 1862, the menu has stayed short and sweet over the years, not offering much beyond coffee and their signature Beignets. But what they lack in variety, they more than make up for in quality. Though other locations have since opened, the original still stands and is open 24 hours per day, and it's bustling with sugary, caffeinated energy for all of them.
The Papermoon Diner – Baltimore, MD
The Papermoon is a stunning representation of Baltimore's hipster scene. The entire restaurant is covered top to bottom in recycled junk turned into art: old toys, mannequins, and even a bathtub and toilet in the garden outside. You'll never run out of things to look at, and the decor is about as quintessential Baltimore as it gets. Don't expect anything fancier than your typical diner food, but it's more than up to par. Just think of it as a modern art museum that happens to serve all day breakfast, and suddenly you've got the school field trip you always dreamed of.
The Loveless Café – Nashville, TN
You won't find a more quintessential southern cooking experience than you will at the Loveless. Don't let the name fool you—this quaint spot located just outside of Nashville is as homey as they come, known for its southern hospitality and quality food that does the job. In fact, it has become so famous for its homestyle biscuits that the restaurant makes 10,000 of them per day. It's nothing fancy, but if you're looking to experience fried chicken and biscuits the way true southerners do, the Loveless Café is the place to be.
Georgetown Cupcake – Washington, D.C.
Georgetown Cupcake first opened in 2008 in what is inarguably the most charming neighborhood in the nation's capital, so it only makes sense that it was the birthplace of an even more charming cupcakery. Other locations have since opened in New York City, Los Angeles, Boston, Bethesda, and Atlanta, and you can even have cupcakes shipped right to your door anywhere in the U.S., but nothing beats the experience of having an authentic Georgetown Cupcake.
Serendipity 3 – New York, NY
Serendipity 3 has been in business since 1954, and you know it the minute you step inside. From the vibrant décor to sipping oversized milkshakes at the counter, a visit to Serendipity 3 is a trip back into the 50's. The menu has a solid selection of real food, but the old fashion sundaes and confections are what make it worth the trip. The prices are by no means low, or even reasonable for that matter, but be prepared for the huge portions and plan to put two or three straws in your Frrrozen Hot Chocolate. But at the end of the menu, the nostalgic calligraphy will almost mask the shock when you find their most extravagant dessert: the Golden Opulence Sundae, which currently holds the world record for most expensive sundae at $1000.