This year, fans of the popular Amazon show The Marvelous Mrs. Maisel can celebrate Hanukkah at the INTERSECT by Lexus.
Located on the border of Chelsea and the West Village, INTERSECT is a space like no other, offering up gourmet food in its restaurant and delicious delights in its cafe, along with an excellent program of events and exhibitions throughout the venue's three floors.
From December 22-30, INTERSECT will be hosting Mrs. Maisel's 8 Marvelous Nights of Hanukkah. Each day of the celebration will bring something new, from delicious food to special prizes.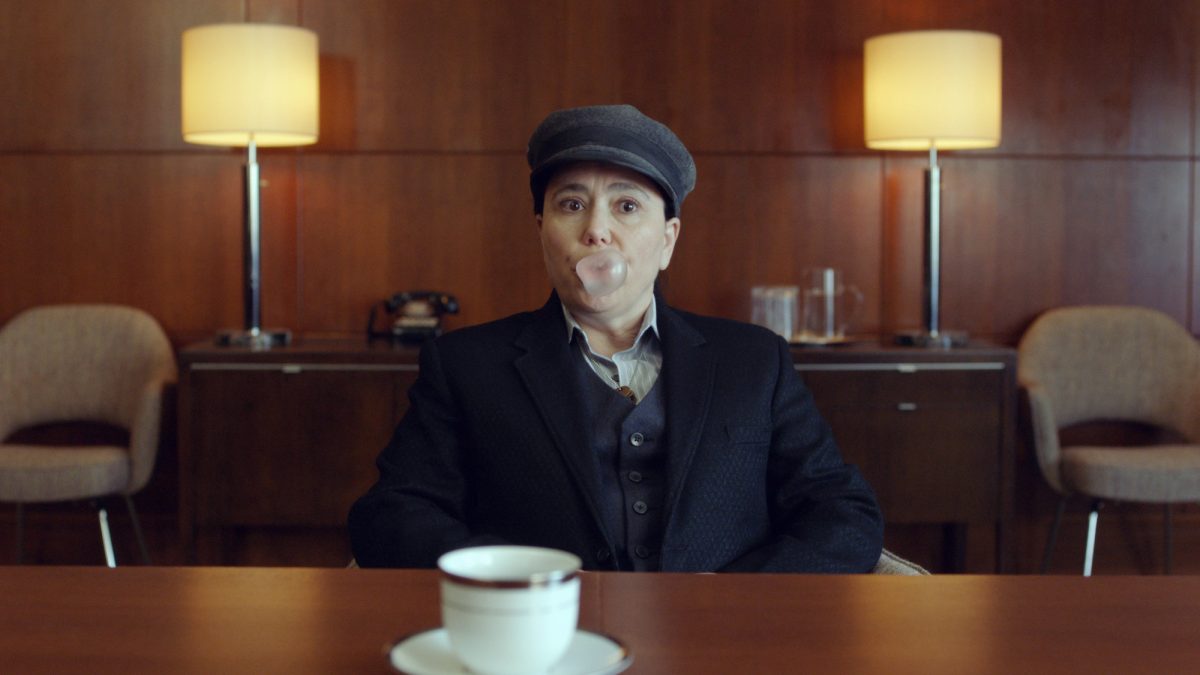 December 22
Beginning at sundown (4:30pm), INTERSECT will hold a special menorah lighting, along with a demonstration and tasting of the special Intersect-created Manischewitz cocktail "Friday Night Lights" at 6pm. There will also be exciting giveaways including mini pink The Marvelous Mrs. Maisel menorahs.
December 23
Enjoy a delicious Latke-making demonstration, led by Intersect's Executive Chef Nickolas Martinez starting at noon, and throughout the day, give your gifts the perfect touch at the present wrapping workshop and tutorial from noon-5pm. The day will bring more giveaways, include pink Hanukkah gelt.
December 24
From 8:00am to 1:00pm, special giveaways will take place at the cafe, including The Marvelous Mrs. Maisel glass ball ornaments.
December 25
INTERSECT and Amazon Prime Video will contribute a joint donation to Covenant House, where The Marvelous Mrs. Maisel star Rachel Brosnahan serves as a board member.
December 26
Warm up with a complimentary "Marvelous" hot chocolate at the INTERSECT's holiday hot chocolate cart from 8am-7pm, and special enjoy giveaways that will include pink The Marvelous Mrs. Maisel dreidels.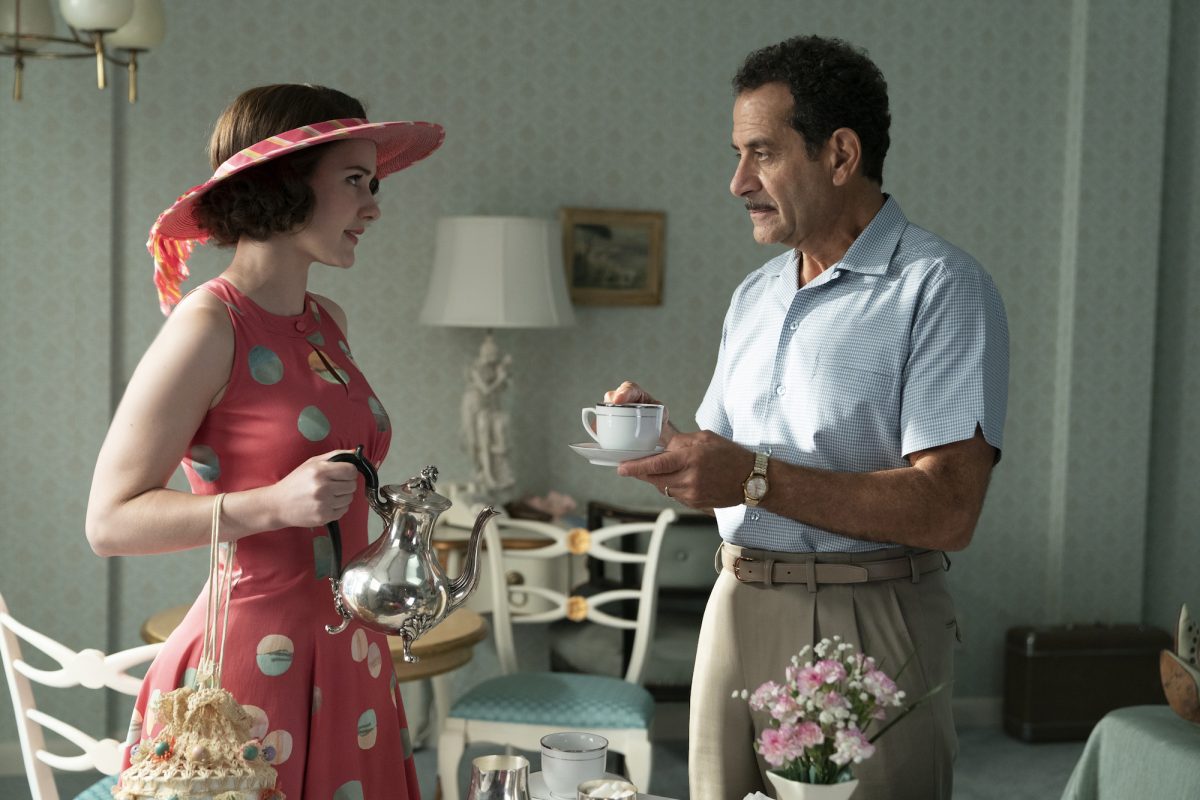 December 27
Marvelous happy hour will run from 4:00pm-6:00pm at INTERSECT's Bar and Lounge, where you can snag some very special drink prices, and exciting giveaways will include The Marvelous Mrs. Maisel Carry-On Cocktail Kits!
December 28
Join friends and family at the wish lantern-making workshop from 12:00pm-2:00pm for the New Year.  Better yet, the lanterns will be made using recycled wrapping paper! And don't forget the daily giveaways, which are including The Marvelous Mrs. Maisel journals for New Year's resolutions.
December 29
Stop by for complimentary "Marvelous" hot chocolate from 8am-7pm, and take part in the special giveaways that will include The Marvelous Mrs. Maisel luggage tags.
December 30
The 30th will be a day of special giveaways, including The Marvelous Mrs. Maisel 2020 Calendars! More info on the events can be found here!
Midge will always be our number one! ✨ Congratulations to @RachelBros on her third consecutive #GoldenGlobes nomination for Best Television Actress – Musical/Comedy Series. #MrsMaisel pic.twitter.com/3M0zcrsirA

— The Marvelous Mrs. Maisel (@MaiselTV) December 9, 2019
---
Other events taking place at INTERSECT for the holidays include Jeff Leatham's "Winter Glow," which will incorporate Leatham's trademark floral designs, running from Dec.12 – Jan. 5, open from 11am – 10pm.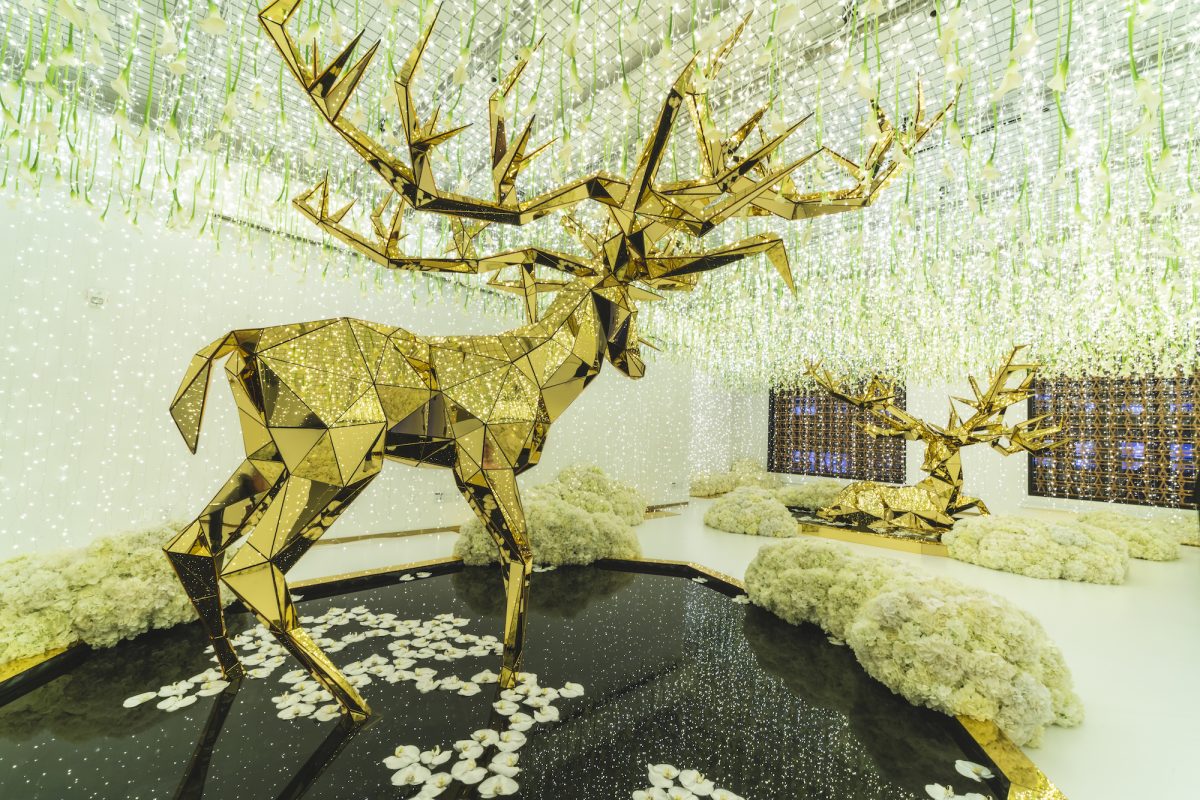 Also, join INTERSECT for New Year's Eve with Argentenitan wineries Mishiguene & Catena Wines. The night will have two separate seatings, and reservations can be made here.