As more and more people get the COVID-19 vaccine, they are also planning their summer vacations. However, as stated earlier this month, it's likely that the US will never reach herd immunity (we need 80% vaccinated, whereas currently only has 50% of people are fully-vaccinated, and the rates of newly-vaccinated Americans have almost completely stalled). This means that certain areas, especially more conservative areas in states that are refusing the vaccine, will continue to see localized COVID-19 outbreaks. And as the virus is allowed to continue its spread, it will also continue to evolve, meaning that, unfortunately, COVID might be around for some time to come
As travelers, it will be up to us to research the destinations we want to visit to check their COVID-19 rates, and their vaccination percentages, in order to assess the risk of visiting, Luckily, the Mayo Clinic has launched a whole website dedicated to providing up-to-date, local COVID-19 data for the entire USA
The website offers not only state-level information on COVID transmission and vaccines, but it also offers two-week predictions into the future based on current trends, which could prove extremely useful for travelers who are about to book a trip.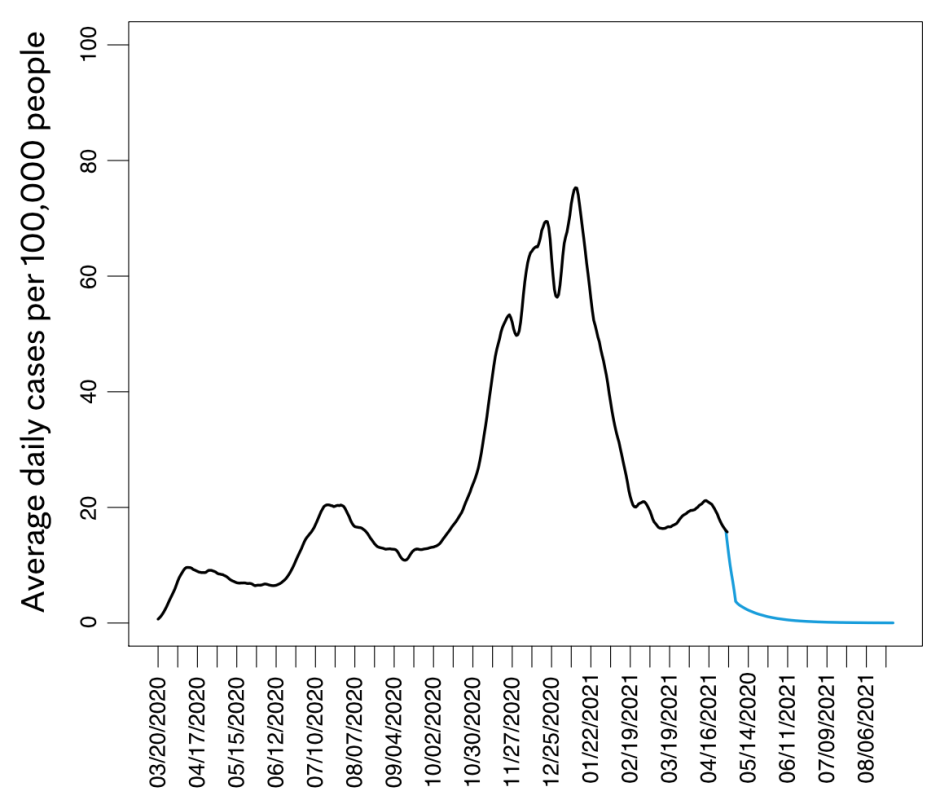 Perhaps most compelling though, is the Mayo Clinic's three-month projection of COVID-19 rates based on current trends compared to if the nation was at least 75% vaccinated. According to the medical center, if 75% of people living in America were vaccinated right now, the US could be seeing absolutely no new cases of the coronavirus come mid-June.
This serves as a perfect reminder of just how important vaccinations are and how truly effective they are at fighting the virus. In contrast, the website reveals that if the US continues with just some 40% of residents vaccinated, we'll still be seeing new and emerging COVID cases come August.
---
For more information on COVID-19 around the USA check out the Mayo Clinic's coronavirus website.