These days, it's normal to meet someone with special dietary needs: gluten-free for health reasons, Kosher for religious reasons, or vegetarian for environmental reasons. Everyone with a special diet, however, still loves to dine out, and they especially love dining out at restaurants that cater to their culinary requirements while still creating stunning, delicious meals. Luxury travel operator, Scenic, has put together a list of the best cities for those dining out with special dietary needs. Can you guess which city took the #1 spot?
9.) Amsterdam
Vegetarian options: 1823 ~ Gluten-free options: 667 ~ Kosher options: 4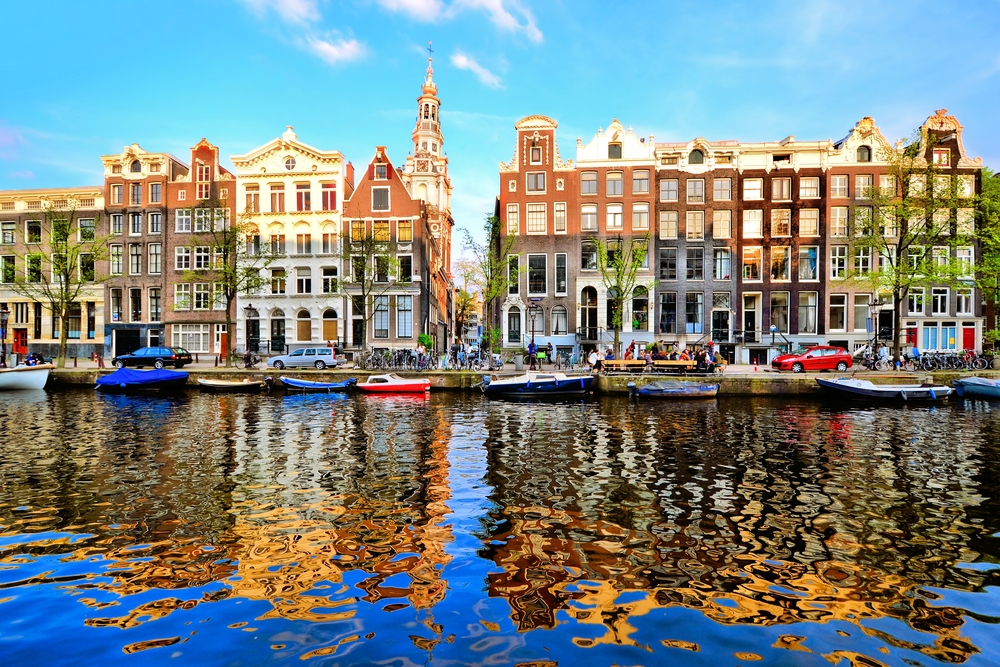 While Amsterdam has long been known for its Red Light District and their pot-offering coffeeshops, the city has also blossomed into one of Europe's best culinary destinations. One of the city's most popular establishments offering meat-free options is the punk diner, Vegan Junk Food Bar, and they're changing the way you see vegan options. Sure, the burgers might be made from tofu and black beans, but they're still smothered in sauce, jalapenos, fried onions, and even truffle oil. They claim to be meat-free…not healthy. Their goal is to be as delicious as any other diner.
8.) Berlin
Vegetarian options: 3138 ~ Gluten-free options: 559 ~ Kosher options: 12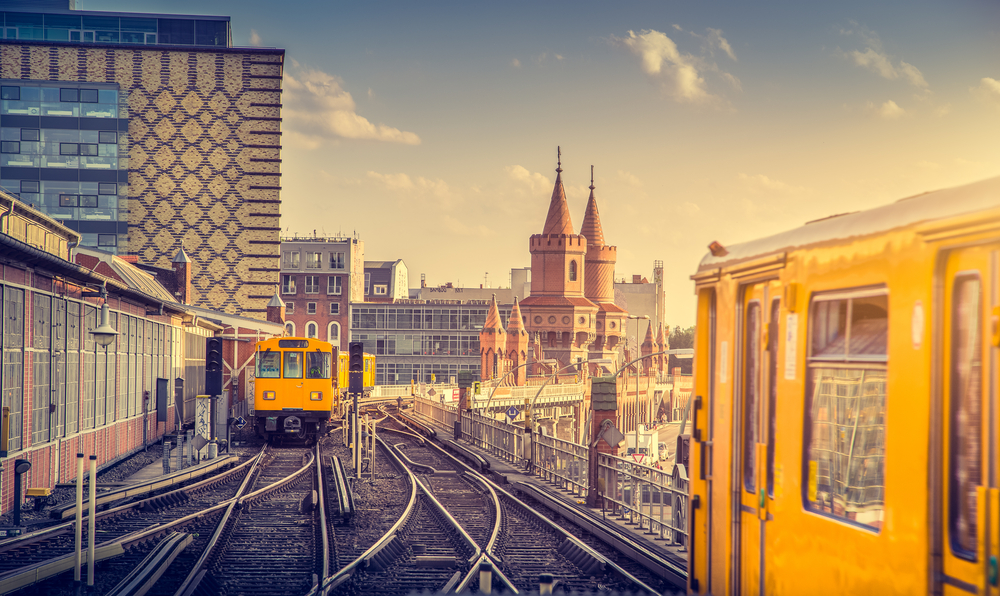 Berlin is known for its excellent nightlife, art, culture, and exciting LGBTQ community. Their culinary offerings are also some of the best in Europe. Take Glutenfreie Bäckerei Konditorei Eis Voh for example. It gluten-free bakery is churning out classics and old favorites with new twists. From their made-to-order birthday cakes, to their glazed croissants, garlic knots, and even cinnamon shortbread…everything on the menu is simply delicious. Their goal is to make sure you don't even know its gluten-free!
7.) Milan
Vegetarian options: 2890 ~ Gluten-free options: 559 ~ Kosher options: 6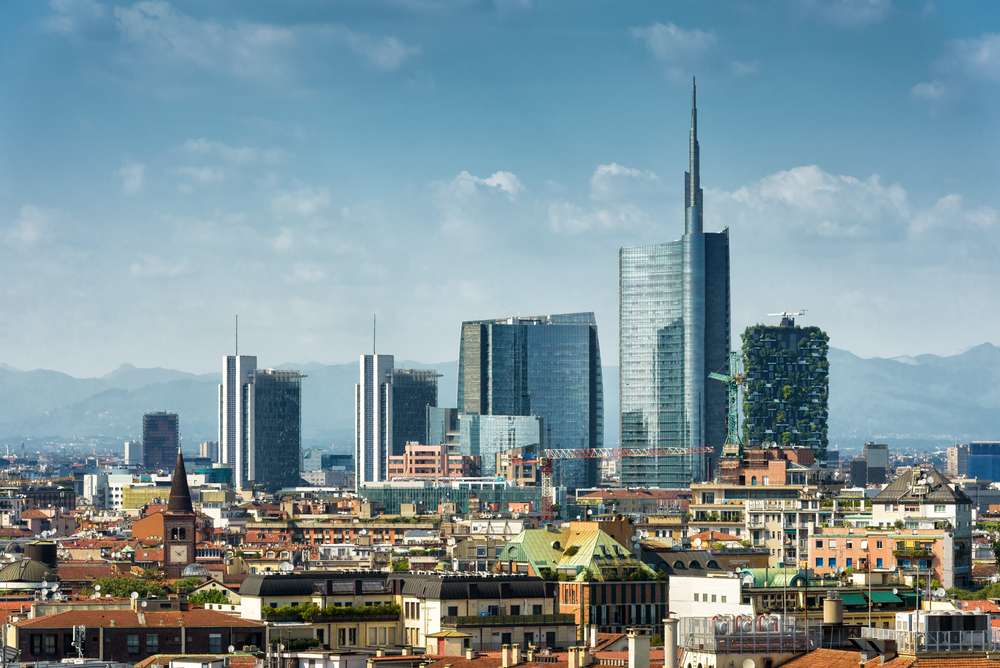 Milan might be most famous for fashion, but it's still Italy…and that means delicious food! The city is a stunning mix of old architecture and modern skyscrapers, of mountains and fields, of adventure and culture. So its no wonder their food scene is just as diverse. Alhambra is a great example of this. They serve vegetarian Italian classics like pesto pasta, lasagna, and tiramisu, along with Mediterranean favorites like couscous and balsamic roasted veggies, and chickpea fritters. Better yet, the restaurant does al fresco dining out front, so you can do some people watching as you eat.
6.) Dubai
Vegetarian options: 1926 ~ Gluten-free options: 710 ~ Halal options: 1230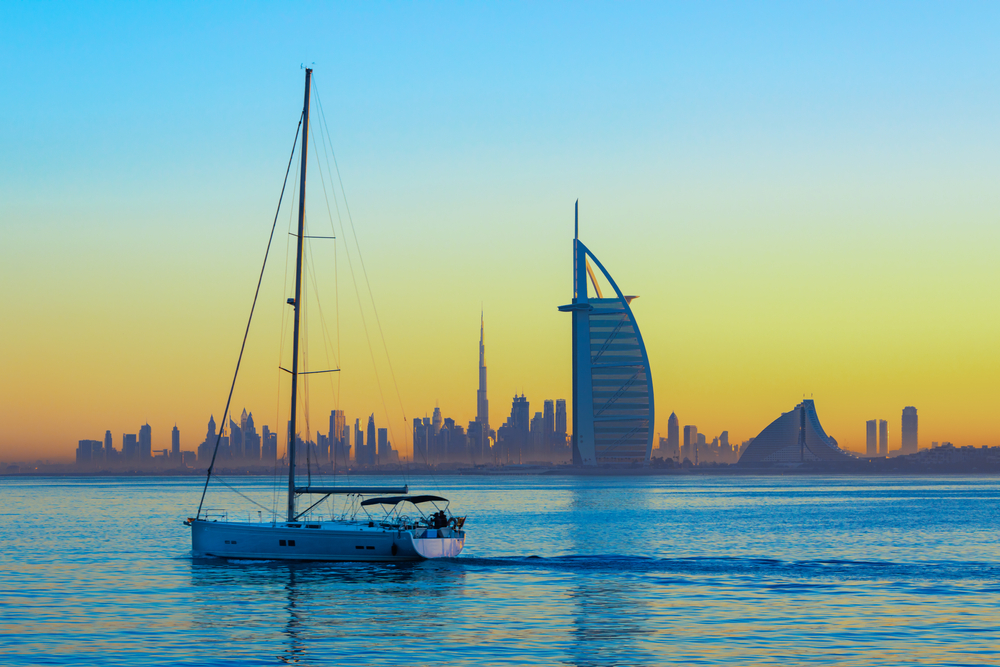 Back in 1990, nobody could have predicted that Dubai would soon boom onto the global stage and become one of the hottest tourist destinations in the world. To give you an idea of how fast Dubai grew, in 2013 their airport handled 18 million passengers. In 2019, it saw 86 million passengers. And with Dubai's growth, it attracted world-famous chefs and artisans looking to show off their skills.
Naturally, because of Dubai's location, they have tons of Halal options. A visitor-favorite is the Arabian Tea House. Upon entering, you'll be taken to a gorgeous courtyard and served robust, full-bodied tea alongside Arabian delights like marinated olives, roti bread, hummus, pickled veggies, falafel, and more. Throughout the restaurant's 25-year run, it's even seen famous guests like Martha Stewart.
5.) Madrid
Vegetarian options: 2431 ~ Gluten-free options: 1368 ~ Kosher options: 5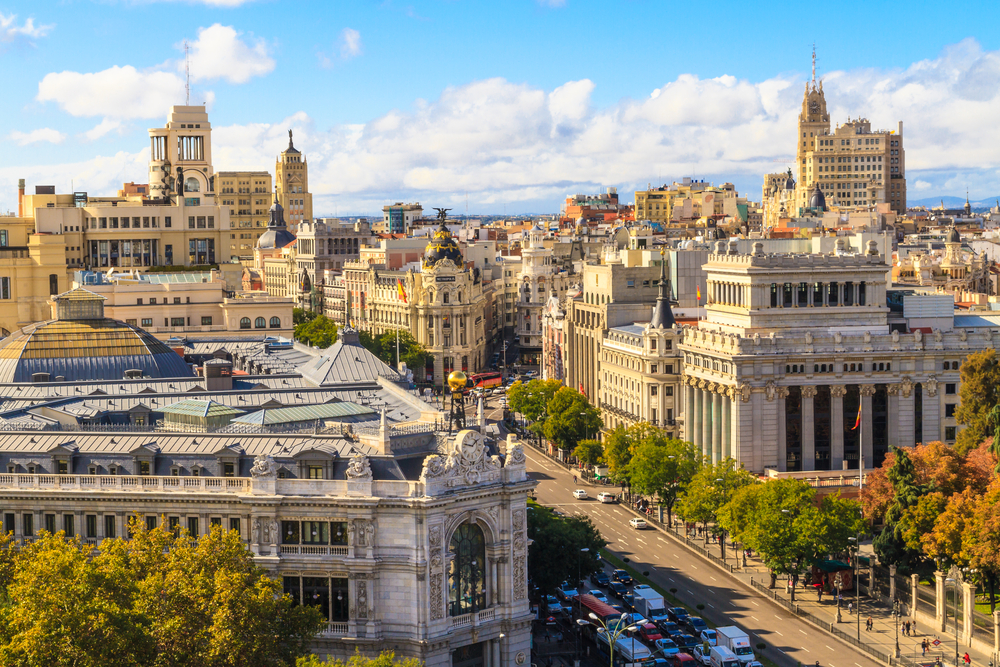 While Barcelona may be Spain's flashy, flamboyant showpiece, Madrid is its established, knowledgable anchor. While Barcelona is always on the move, Madrid stops to smell the fresh air. It's this easy-going Spanish way of life that makes the food scene so phenomenal. Come for a meal, stay for a chat, grab a drink, enjoy the day.
Nobody displays this laidback lifestyle better than VEGA, a colorful vegan cafe filled with plants and artwork. From their vegan nachos to their visually-stunning layered beetroot salad, every meal is delicious in both taste and sight. But their real claim to fame is their vegan cheesecake selection. Choose from a wide range of flavors like chocolate, pistachio, raspberry, and cherry.
4.) Paris
Vegetarian options: 4481 ~ Gluten-free options: 610 ~ Kosher options: 59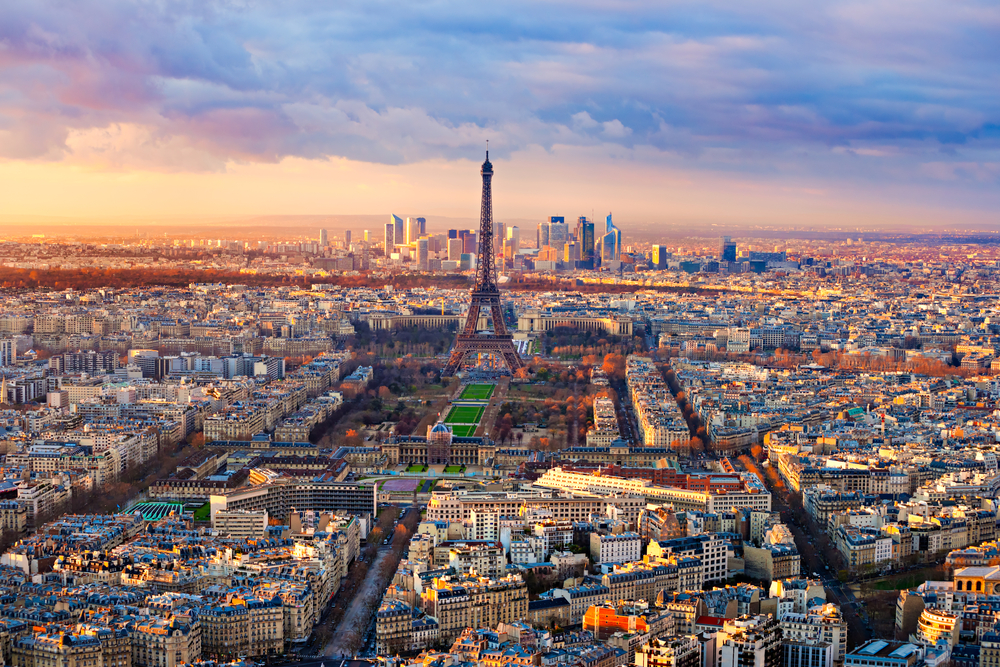 France has certainly impacted the global culinary tradition more than almost any other country, but did you know that The City of Light also has more vegetarian restaurants than almost any other place on the planet?
For a great meal in the heart of the fabulous Marais neighborhood, head to Le Potager du Marais, which offers vegan versions of classic French fare like cassoulet and bœuf bourguignon. This place is very popular with locals, so make sure to make a reservation in advance.
3.) New York City
Vegetarian options: 4298 ~ Gluten-free options: 1703 ~ Kosher options: 103
The cultural mecca of America, New York City never fails to please. And it's dining options are second-to-none in North America. In this city, you can find any cuisine in the world, you can pay over a thousand dollars per plate or grab a pretzel on the street, you can even find dinner theaters, some of the last in the country.
But no trip to NYC would be complete without trying some of their Kosher delights. Because of the city's large Jewish population, there are excellent Jewish delis all over town. One of the most famous is the Upper West Side's Barney Greengrass. They're serving up deli classics like house-cured gravlax, pastrami sandwiches, babka, rugelach, and of course, New York cheesecake. It's an institution that's been around for over 100 years.
2.) Rome
Vegetarian options: 4665 ~ Gluten-free options: 1662 ~ Kosher options: 26
Rome, the eternal city. Its no coincidence that Rome was the city Elizabeth Gilbert visited for the "Eat" section of Eat, Pray, Love. Around every corner, a new, delicious adventure is just waiting to be had.
For excellent vegetarian Italian food, check out Romeow Cat Bistro. House favorites include the pomegranate and ricotta ravioli, saffron risotto, pesto and sundried tomato Rigatti, and for dessert, their chocolate and matcha halva. And don't forget to say hi to the resident cats that call the restaurant home!
1.) London
Vegetarian options: 8533 ~ Gluten-free options: 3853 ~ Kosher options: 40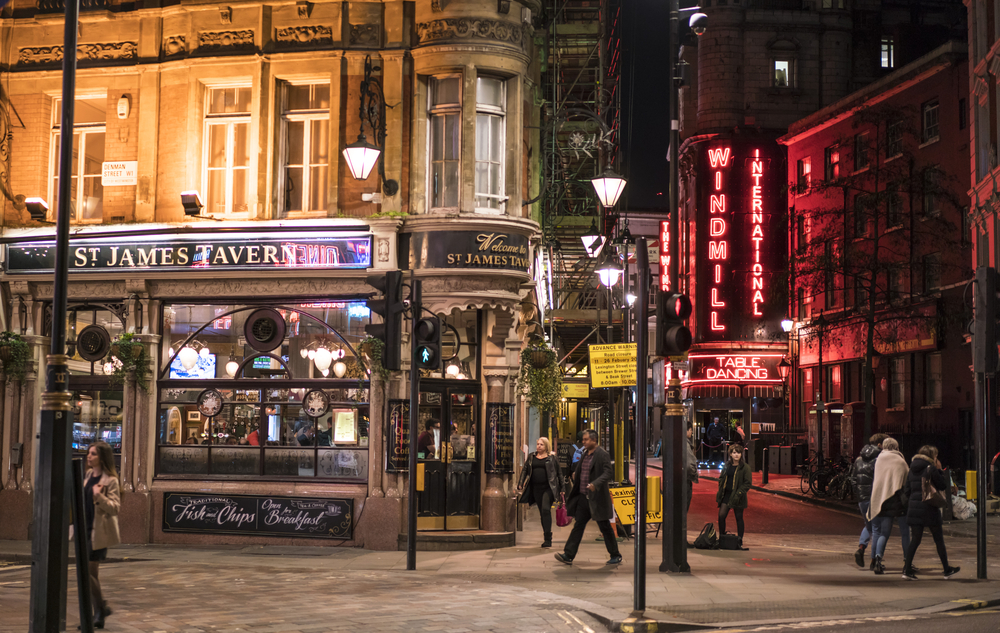 London is truly the crossroads of the world. Very much English, yet very much its own thing. Very much European, but very much not. It exists in a category all of its own. And that's why visitors and residents love it.
London is home to the most vegetarian and vegan restaurants in the entire world, with many being award-winning. One of London's most famous is Manna, which dishes up a plethora of flavors and cuisines, from jackfruit and black bean taquitos to root vegetable masala. And before leaving, don't forget to try their "raw" carrot cake, which also happens to be gluten and soy-free.
Others, like the gluten-free restaurant, Niche, even has a section of the menu listed as "Low Fodmap" which signifies its a safe meal for anyone who suffers from IBS (Irritable bowel syndrome).
For the full list of best (and worst) cities for those with special diets, check out the entire article here.
________________________
You May Also Like