Summer is just around the corner and everyone is excited to get outside and play. One of the most quintessential summer activities is the good old fashioned bike ride. The breeze going by, the speed of peddling down the path, and the great views you can take in; is there a better summer activity?
If you're looking for some great places to ride your bike this summer, be sure to check out these six amazing locations!
By Keith David Langston
CHICAGO'S LAKESHORE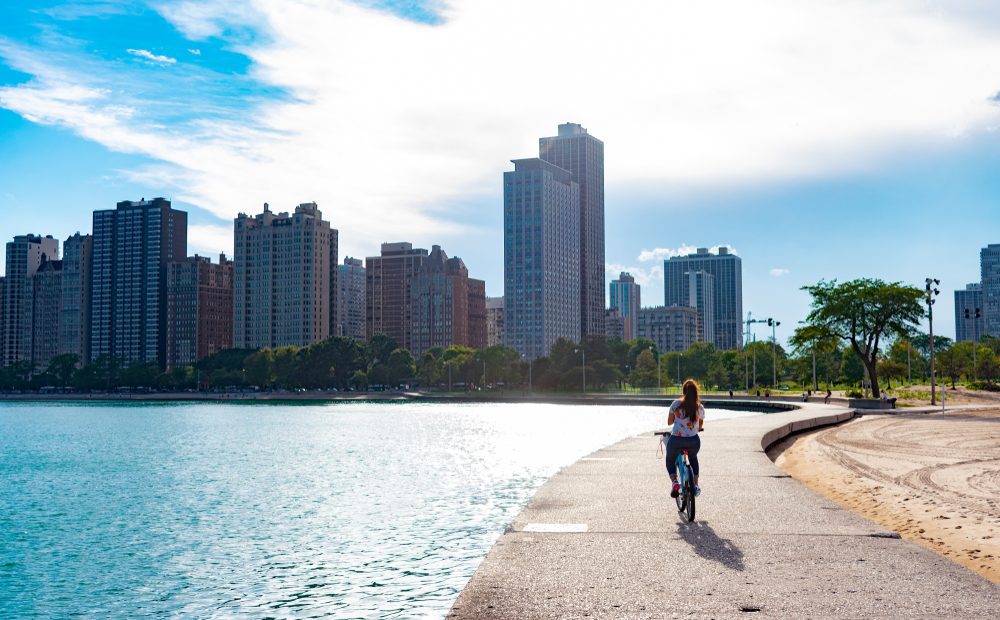 Chicago has trails covering most of its coastline. You could bike from Chicago's northern Roger's Park neighborhood all the way through downtown and on to the Museum of Science and Industry. That's about 16 miles of pure biking bliss. On your journey south towards the museum, you'll pass Chicago's sandy beaches…yes, they have those, and the elegant high-rises of the famed Lincoln Park neighborhood (as well as the free Lincoln Park Zoo). As you arrive in downtown you can explore the meticulously designed Millennium and Grant parks, as well as Navy Pier. Keep heading south and pass Soldier Field, until you reach your final destination, The Museum of Science and Industry, which sits next to the historic University of Chicago. Stop at some of these destinations along the way and make a day of it!
LAKE TAHOE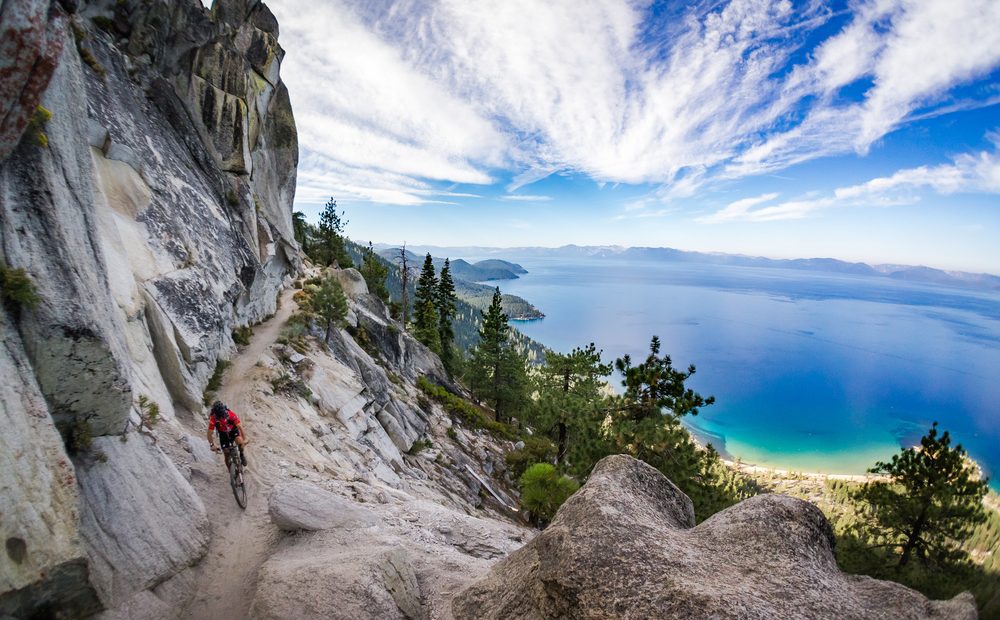 Beautiful Lake Tahoe is one of those place so gorgeous that everyone needs to see it at some point in their life. With deep blue waters and green pine-covered mountains, Tahoe holds an allure that only a few fabled places on this planet can claim. And the best part of Tahoe is the variety of activities to engage in: hiking, jet skiing, water skiing, fishing, swimming, skydiving, and of course, biking. There are various levels of difficulty when biking Tahoe. You can choose a rigorous mountain trail, an easier "off-road" bike path, or if you prefer, you can bike the sidewalks and paths that rim the lakefront. For a great resource on the different biking opportunities at Tahoe check out the South Tahoe tourism site!
DENVER CITY PARK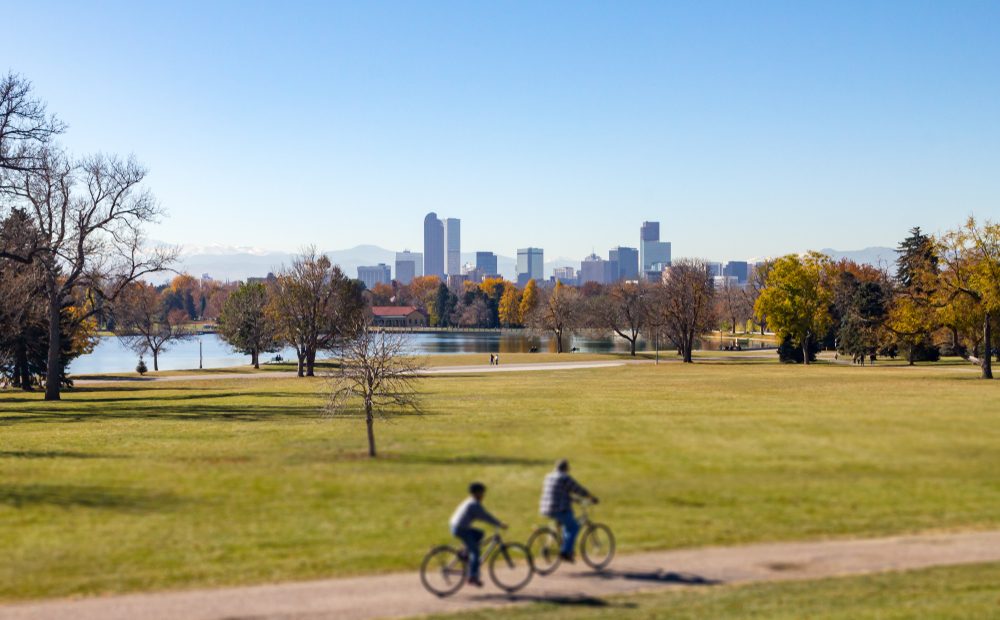 Denver City Park is a 330 Acre greenspace located directly in the middle of Denver, Colorado. The park is filled with winding trails, open fields, geese-filled lakes…. oh yeah, and not to mention the Denver Zoo, and the Denver Museum of Nature and Science. On top of all that is going on, there are great views of the Denver skyline from almost every corner of the park. Make a day of it and start your adventure by going to Syrup, a popular Denver breakfast chain that conveniently has a location right across the street from the park. Other notable points of interest at Denver City Park are the MLK memorial statue, the Thatcher Fountain, and the City Park Pavilion.
SHARK VALLEY – MIAMI, FLORIDA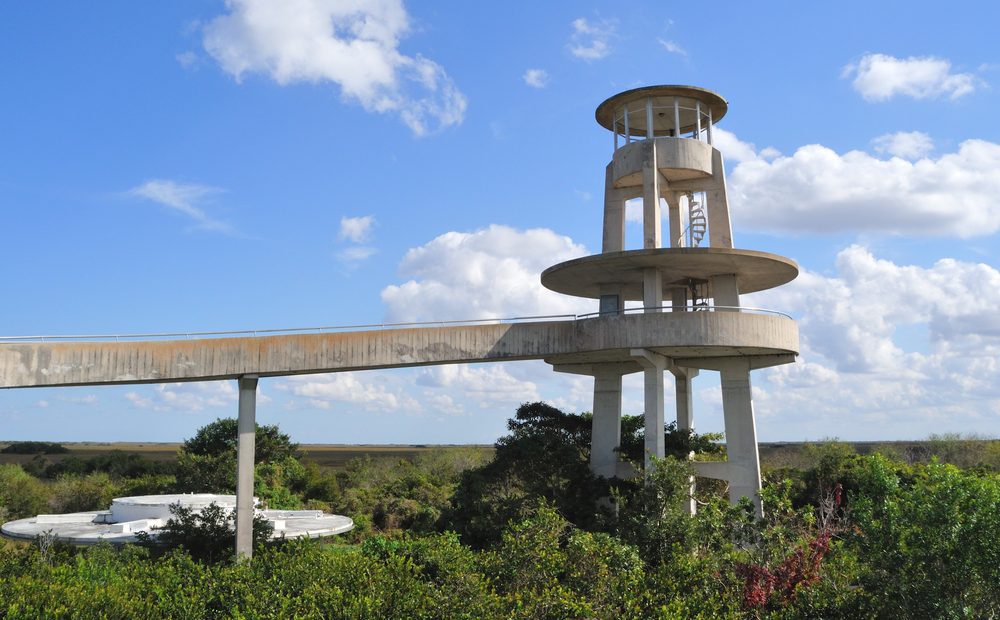 Located just outside Miami, Florida in the Everglades is the Shark Valley: a massive series of trails through the everglades that leads you to a winding elevated lookout where you get great panoramic views of one the planet's most unique ecosystems. Parts of the trail make their way through thick, swampy brush, others are open and allow you to enjoy the sun. All of the trails however offer something very special—up-close wildlife viewing. Alligators, crocodiles, turtles, deer, snakes, herons, and storks will all greet you as you traverse through the southern frontier. Want to see just how up close and personal the wildlife gets?  Check out this youtube video and see for yourself!
CENTRAL PARK, NYC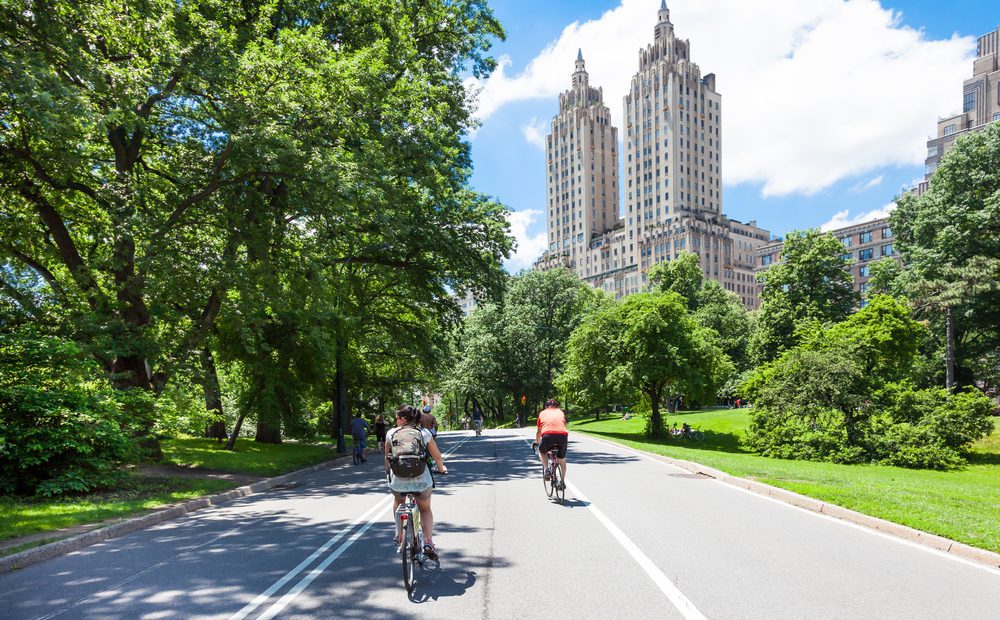 Don't underestimate Central Park just because it's located inside the metropolis of Manhattan. The park's bike path loop is a whopping 6.1 miles long and takes you past some of the most incredible city and nature views in the world. Where else besides Central Park can you bike along a cherry blossom-covered pathway, then emerge to see the world-famous Guggenheim, then pass a lake filled with paddle boats, then bike alongside historic and beautiful apartment buildings that are currently listing units for as much as 62 million dollars, and then be in the middle of an open field filled with flowers? The experience is as unique and unexpected as the city itself and can't be missed.
HIAWATHA TRAIL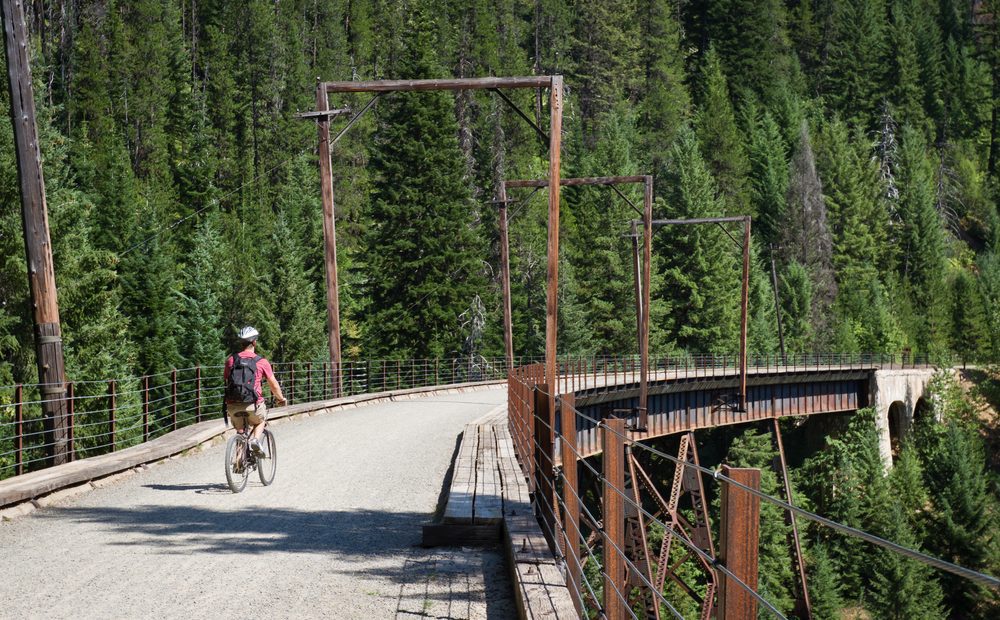 I've saved the best for last. Straddling the border between Idaho and Montana is the breathtaking Hiawatha Trail. Built on an abandoned set of train tracks, the trail weaves around mountains, under tunnels, and over bridges. The best part is that the entire trail goes slightly downhill, so it's an easy bike ride (unless you plan on doing it in reverse). Because of it's unique history, guided tours are also offered to help you learn more about the past of the railroad and the region. If the mountains are calling your name, this is the place to go.