When people first come to New York, they soon realize that this city is truly a melting pot of culture and diversity. There is something new and exciting to experience on almost every block. In fact, you can even travel the world without ever having to leave the five boroughs. Join us as we discover fascinating international experiences that span the globe from to China to Spain and beyond; all right here in The Big Apple!
 By Jenna Leis
China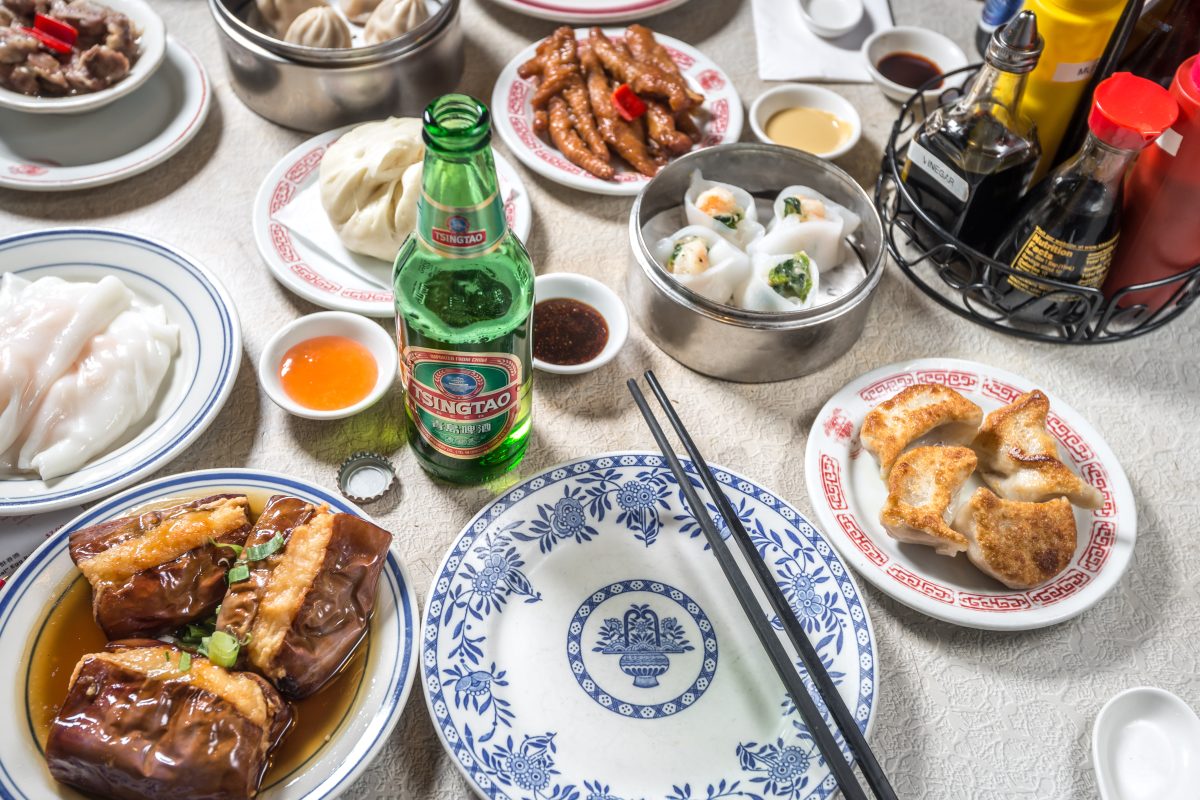 A contested subject among New Yorkers is the best place for an authentic dim sun in Chinatown. For those unfamiliar with the term dim sum, it is a style of cuisine that usually includes different types of steamed dumplings prepared in small portion and shared around the table. To get the full experience you have to go to the place that started it all. Nom Wah Tea Parlor was New York City's first dim sun place and has been operating since 1920. The restaurant sits as a relic from a different era and proudly continues to serve its patrons a delicious array of dumplings, rice rolls, and different types of buns. For many years after its opening it was mainly known as a bakery and tea parlor, serving dim sum as a second priority.  As the times changed its focus switched to more of a dining experience. There are hundreds of places to get an authentic meal in Chinatown, but Nom Wah Tea Parlor still remains one of the best.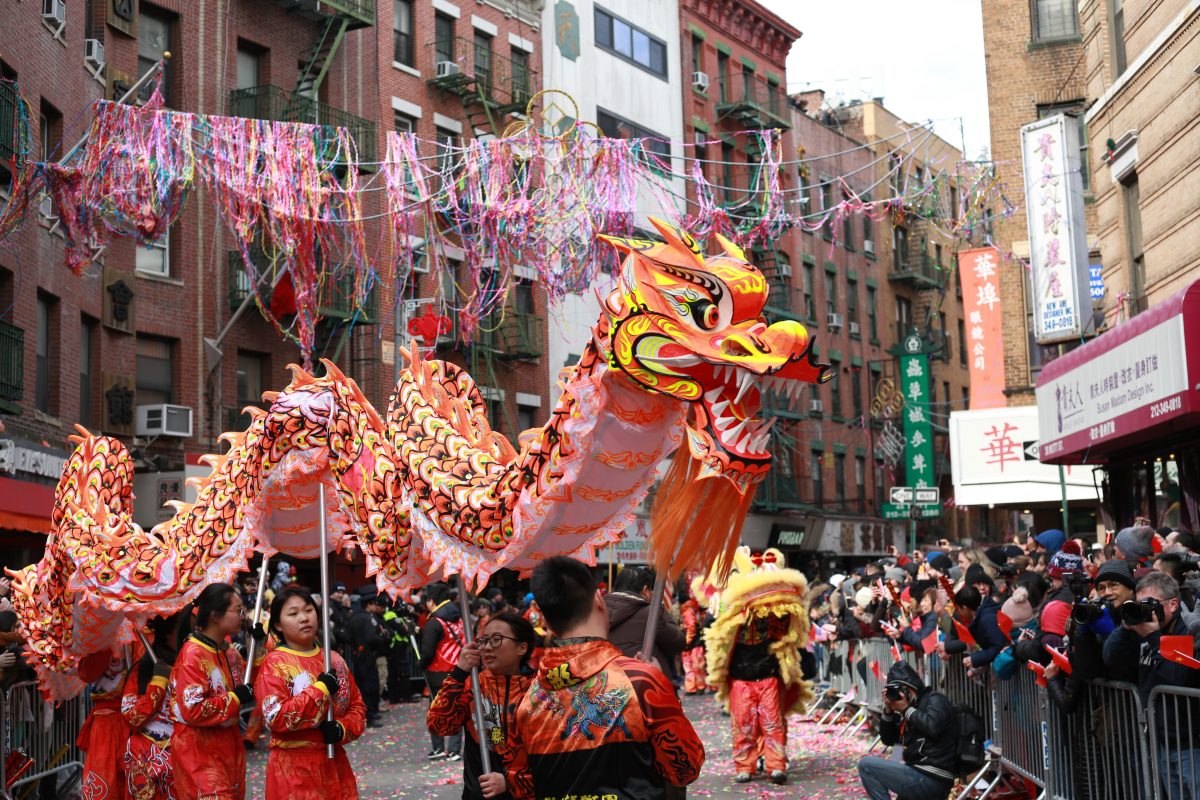 If you're looking for the best celebration of Chinese culture in New York, the event to attend is the annual Lunar New Year Parade in Chinatown. The colorful festival includes dragon dancing, stunning outfits, martial art performers, and much more. The parade takes place annually, sometime after the start of the Luna New Year, which varies each year but is usually between the end of January and February. All sorts of vendors set up shop to commemorate the coming of the new year and this is a great way for visitors and residents to get together and celebrate this wonderful Chinese tradition.
Ukraine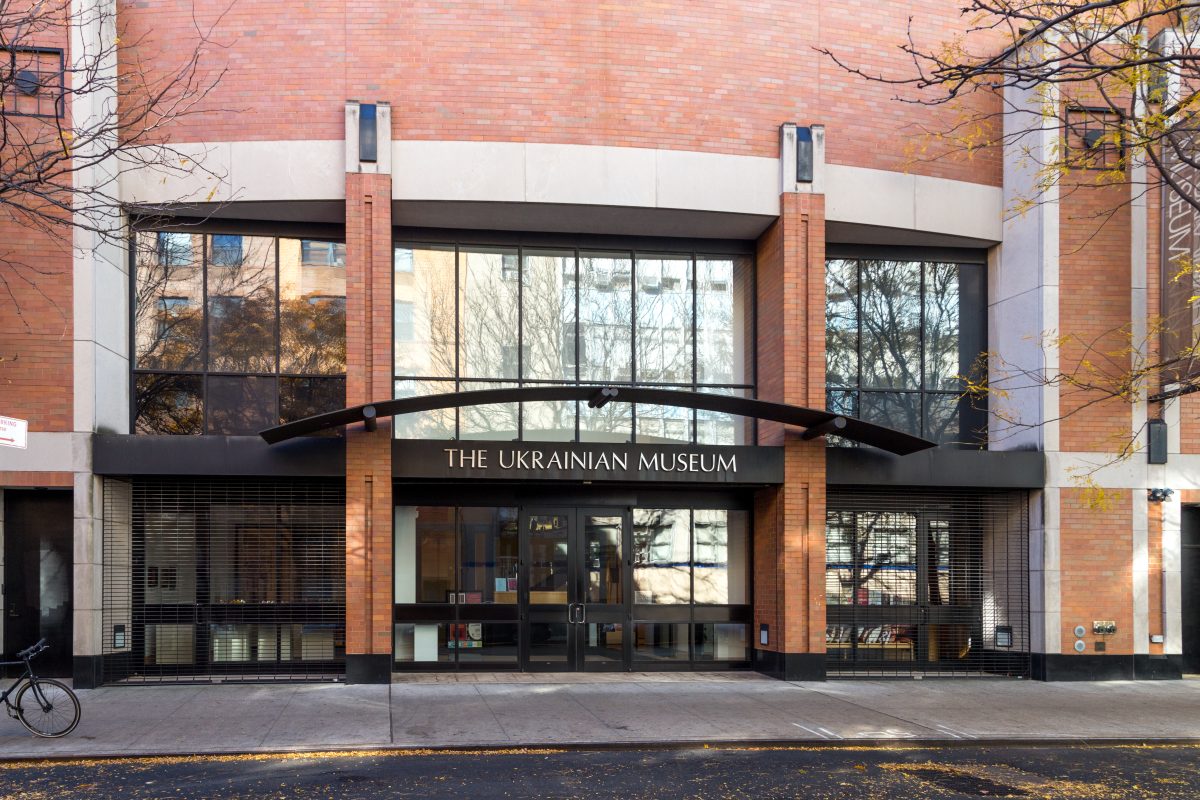 Down in the East Village of Manhattan you can step into what is known as "Little Ukraine," which is also called the Ukrainian Village. Centered on 6th and 7th street between 1st and 3rd Avenues, this area was the spot of huge waves of Ukrainian immigrants in the early parts of the 20th century. Since then the area has diversified, but there are still a few hidden gem where a person can really embrace Ukrainian culture. One such spot includes the Ukrainian Museum. Open Wednesday through Sunday, the museum contains the largest collection of Ukrainian art in the United States. It was founded by the Ukrainian National Women's League of America in 1976 and has since offered special exhibitions and educational programming to share the uniqueness of Ukrainian culture.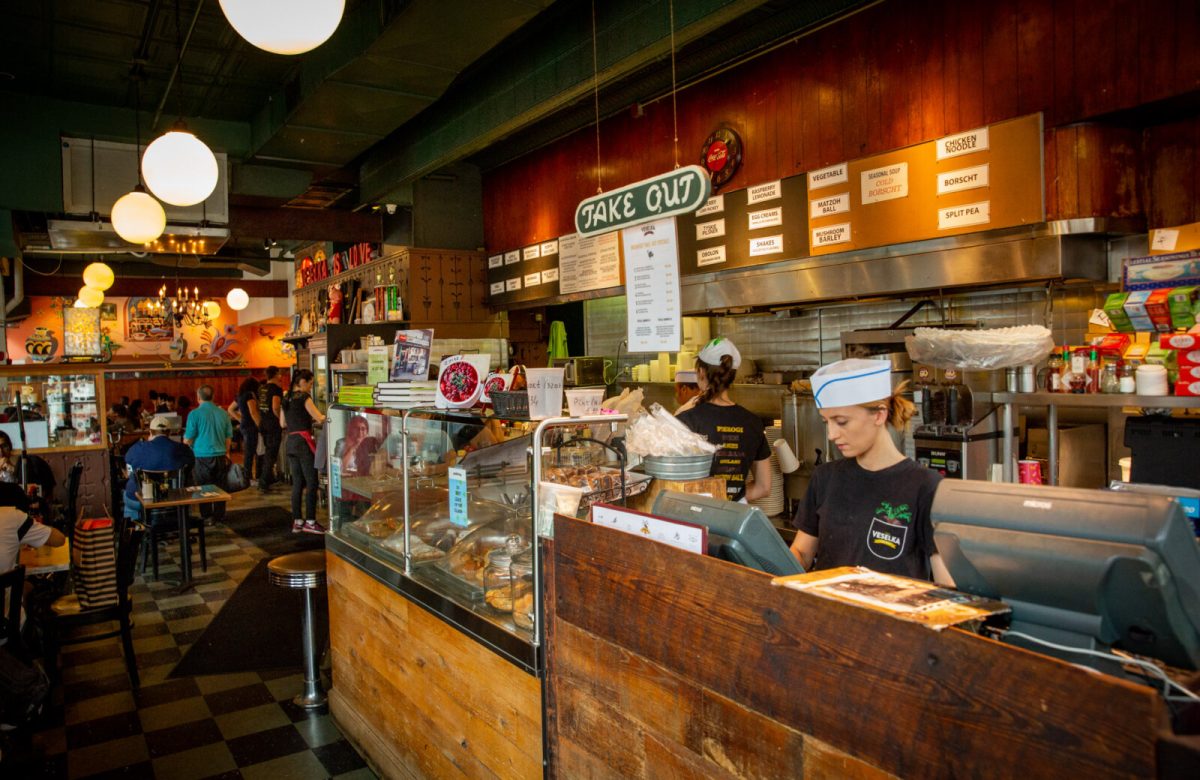 After an exciting trip to the museum you might be hungry, and there is no place better in the Village to grab a taste of the Ukraine than Veselka. For 60 years now this little coffee shop has been been serving some of the best comfort food around. From their famous borscht to mouth watering pierogis, everything is served in a friendly environment at what is now known as an institution in the area. And the best part is that it's open 24-hours. So whether you're looking for an early morning pastry, mid-day snack, or late night meal they've got you covered.
Greece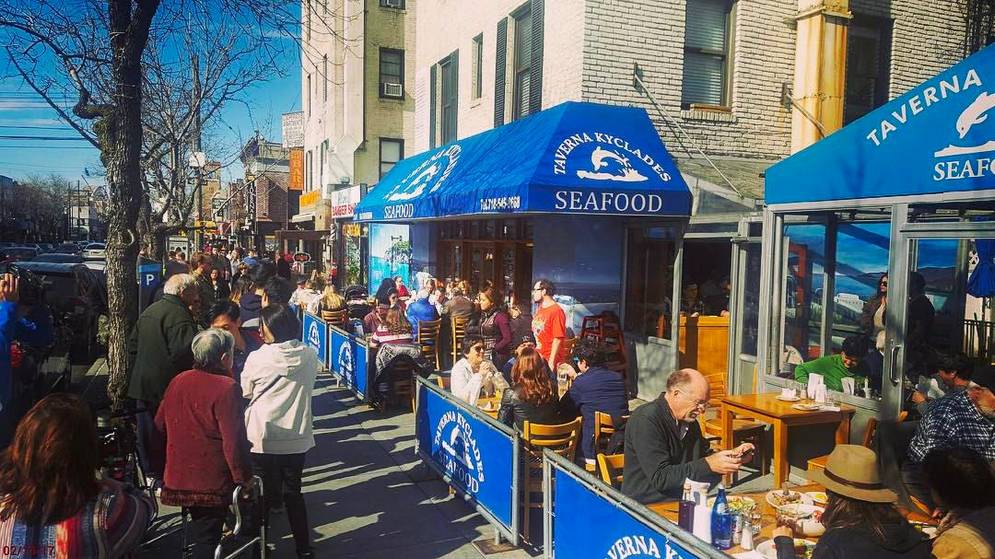 If your'e looking for a true taste of the Greek Islands, than you have to try Taverna Kyclades, named for the Kyclades, a group of islands known for their beaches, sunrises, and of course fresh cuisine. You can visit any of their locations to experience their classic dishes. The original location is in Astoria, Queens, followed by their second in the East Village, and the most recent in Bayside. Dishes are served family style so you can share giant plates of fresh fish, lamb, or potatoes with your family and friends and leave filling stuffed and happy. This place is popular, and they do not take reservations, so get there early so you can grab a table at one of the best Greek spots in the city.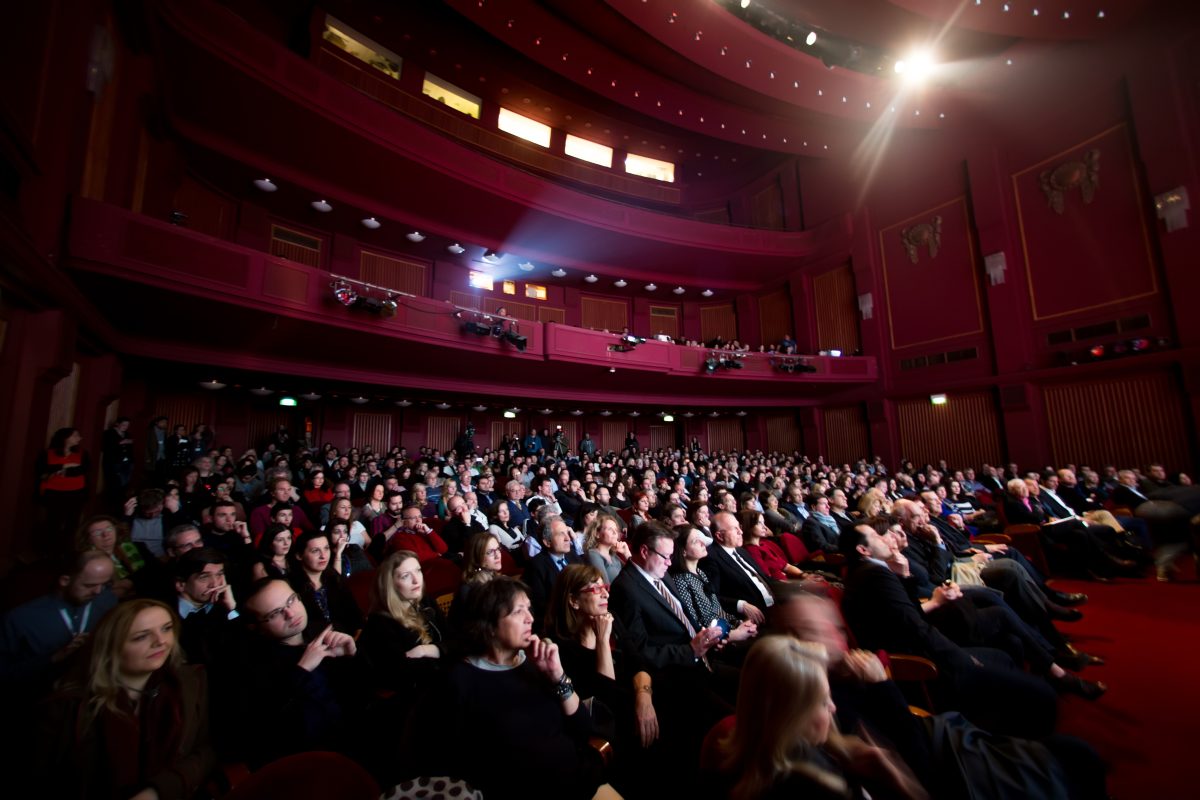 For a full immersion in Greek culture the best place to be is the annual New York City Greek Film Festival. Held at the Florence Gould Hall, the festival's mission is to promote the emergence of Greek culture through the art of film making. The festival first debuted in 2007 as a showcase for both new and older Greek film productions and to introduce New York to Greek filmmakers and their works. The festival is typically held over five days and screens  feature films, documentaries, short films, and more. You can purchase an individual Day Pass or a Festival Pass which gives you access to all five days of the the festival; opening and closing ceremonies are not included and a separate pass will be required for each.
India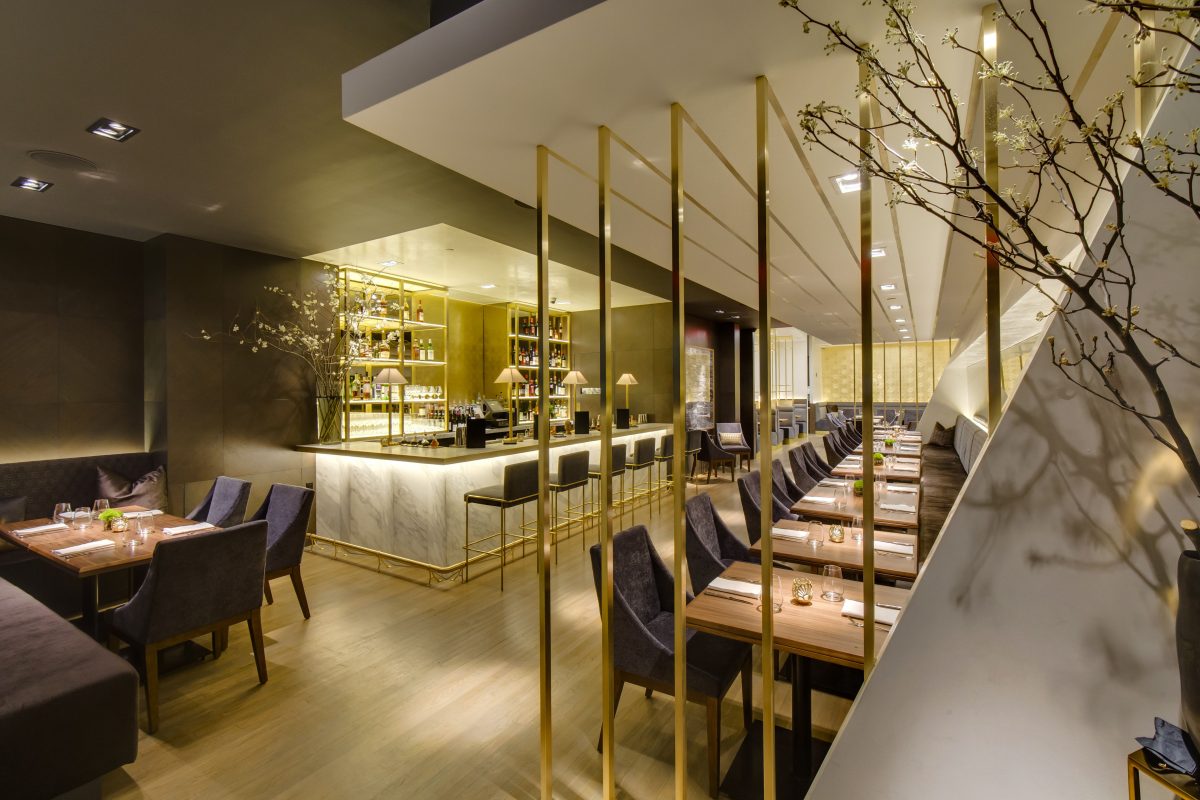 To experience the finest cusine that India has to offer you have to head over to Indian Accent, which offers traditional flavors from home with a new modern twist to them. The Manhattan restaurant is the second location following the highly acclaimed one in New Delhi, India and offers a menu created by the popular chef Manish Mehrotra. Diners are able to choose between a prix fixe three-course or four-course menu in the dinning room or an a la carte menu at the bar. Lunch also offers both a la carte and prix fixe menus. And for a true taste of India they provider a special Chaat menu for lunch and brunch. Chaat's are traditional savory snacks that are usual available at stalls or food carts across India. Indian Accent gives you the traditional experience of Indian cuisine in a sleek and modern setting for all to enjoy.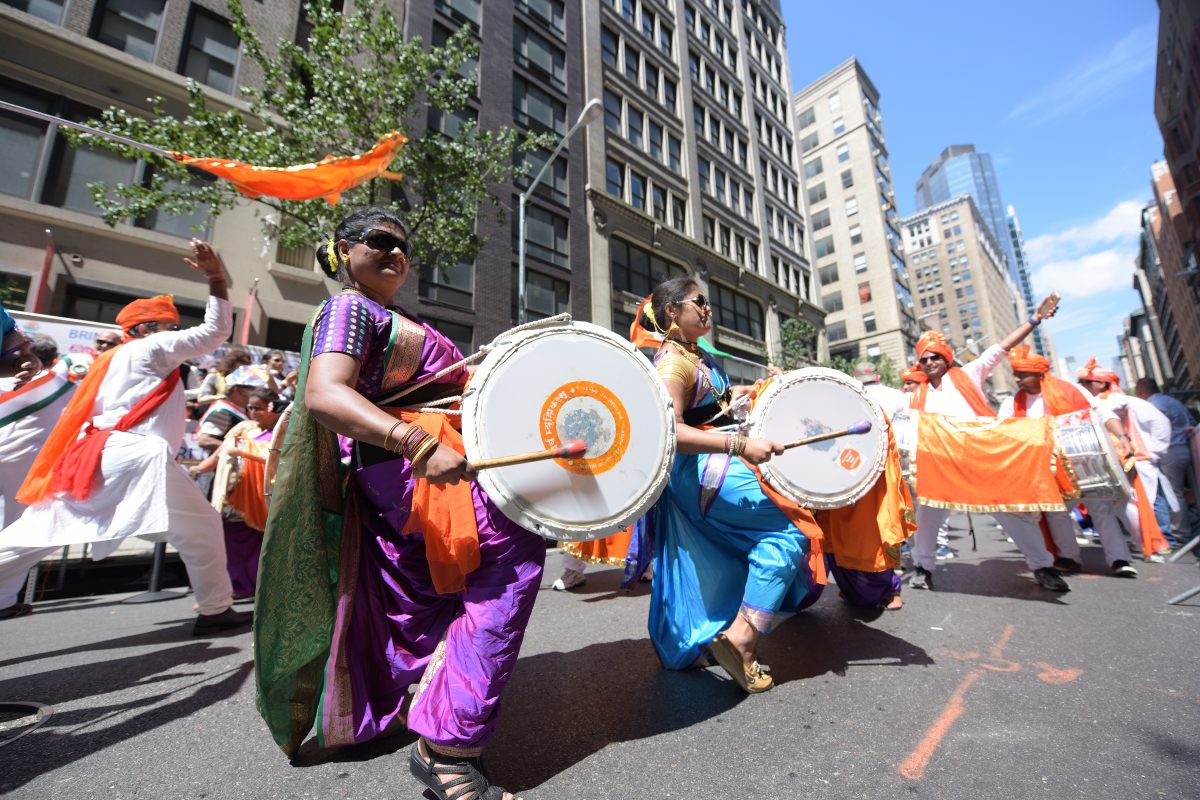 For a full Indian cultural experience in New York plan on attending the India Day Parade, an annual celebration of dancing, food, and culture. Usually held in July each year the parade makes its way down Madison Avenue to Madison Square Park. It is a spectacle to see with white and green floats, sari-draped dancers, Bollywood stars, local politicians, and dozens of musicians playing sitars and tablas through the streets. It is the largest India Day parade in the world. In addition to the parade, food stands and cultural events take place directly adjacent to Madison Square Park. It is hosted by the Federation of Indian Associations, a group dedicated to representing the Indian community in the tri-state area. Their website also promotes a number of events throughout the year dedicated to celebrating Indian culture here in America.
Korea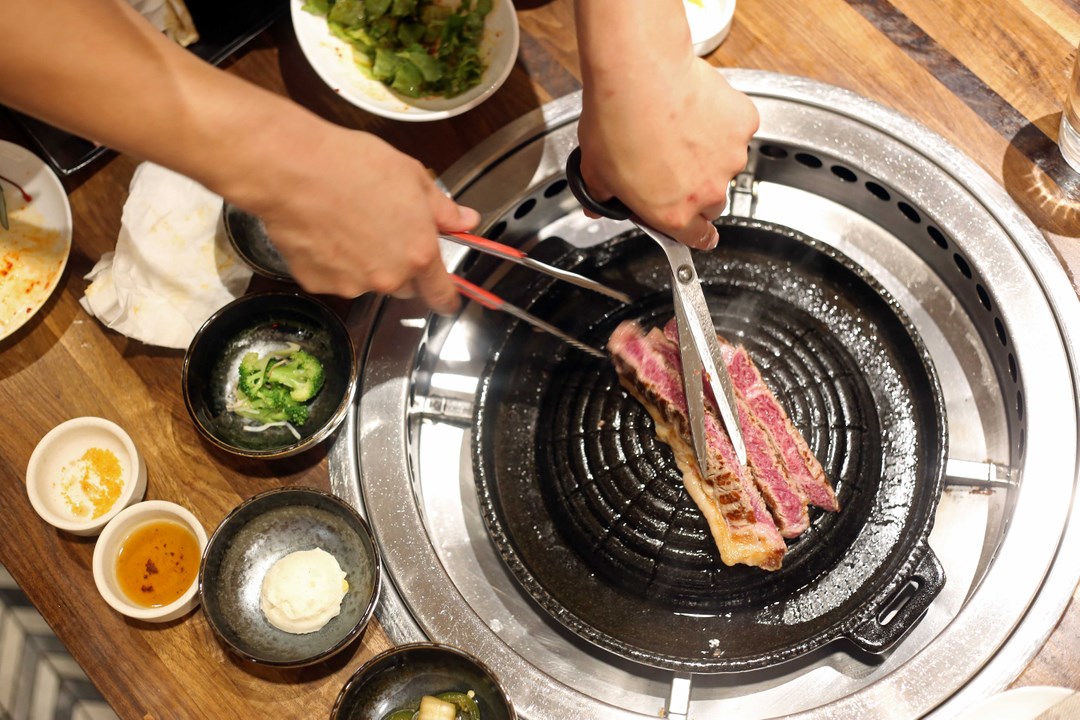 When venturing into Koreatown it can be difficult to choose the best place to get the most authentic Korean BBQ. Yoon Haeundae Galbi is one of the top spots with its connection to one of the best restaurants in South Korea since 1964. Owner, Bobby Yoon, opened Yoon Haeundae Galbi to bring his grandfather's legacy and authentic Korean food from Haeundae, Busan, South Korea to New York City. It is the perfect place to share a delicious meal with friends and have an exciting Korean BBQ experience.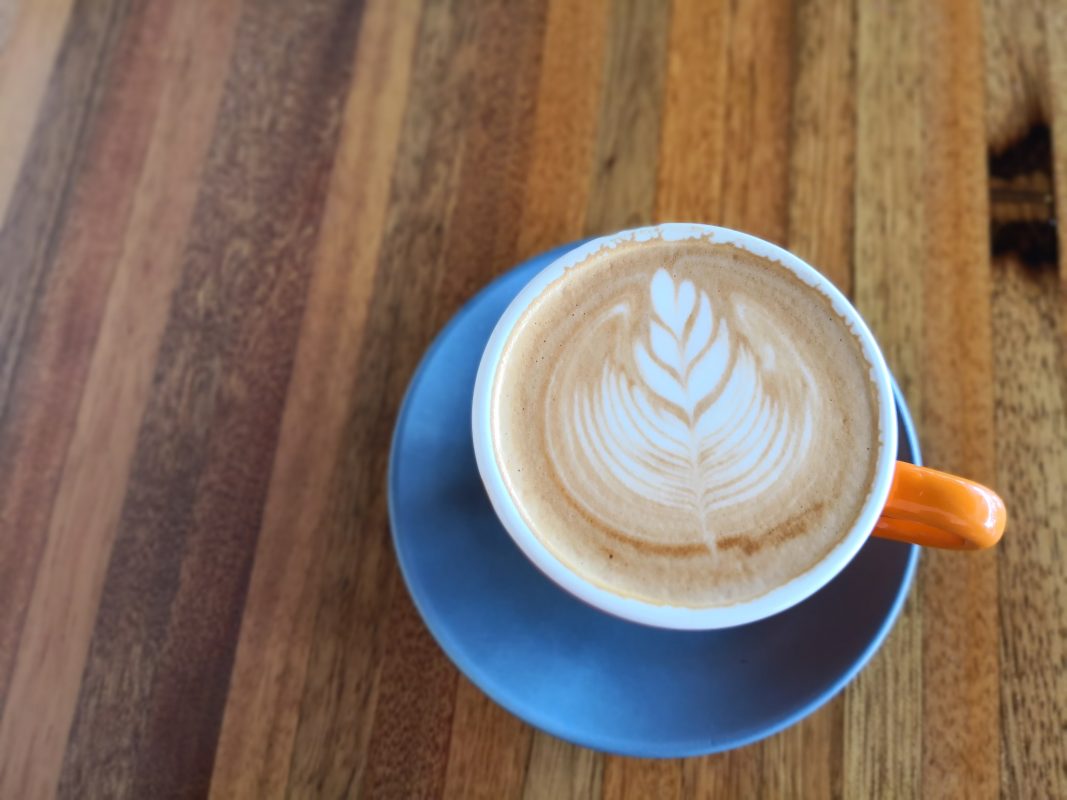 If you still have room after dinner, then head over to Grace Street Cafe in the heart of Koreatown for some traditional Korean coffee and sweets. It's open until 11 P.M. on week days and 12:30 A.M. on Friday and Saturday, so you can sit and enjoy your desert after dinner or meet friends for an afternoon snack. Enjoy a hodduk, Korean donut,  which are pillows of fried dough with melting brown sugar, walnuts, and cinnamon paired with vanilla ice cream. Order a hot latte to stay warm on a cold winter day, or try some shaved snow with toppings like mochi, red bean, and boba to cool you down during those hot New York summers. It is the best spot in the city for a sweet taste of Korea.
Lebanon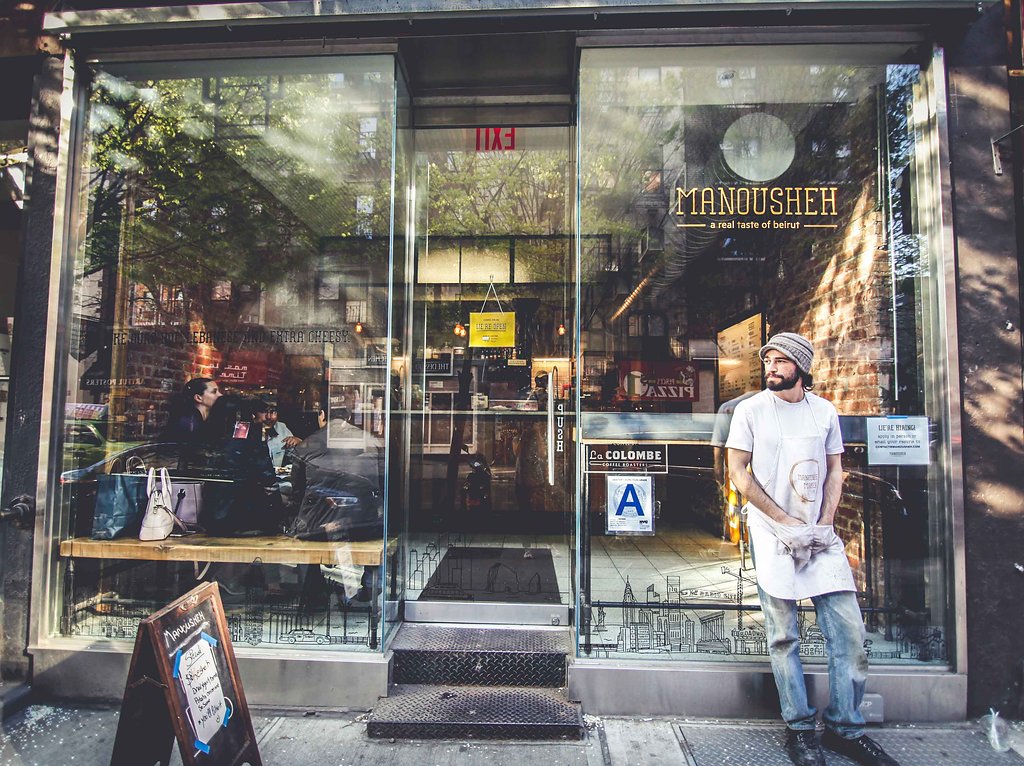 To get a 'real taste of Beirut' then look no further than Manousheh bakery in the heart of the West Village. The restaurant's name comes from a traditional type of flat bread eaten in Lebanon. It is typically eaten at breakfast, but Manousheh is open all day so you can stop in for any meal. The thin disks of dough are baked to order and can be topped numerous different ways, including with meats, veggies, or even Nutella for dessert. What started as a pop-up stall in Nolita is now the best spot for Lebanese food in New York.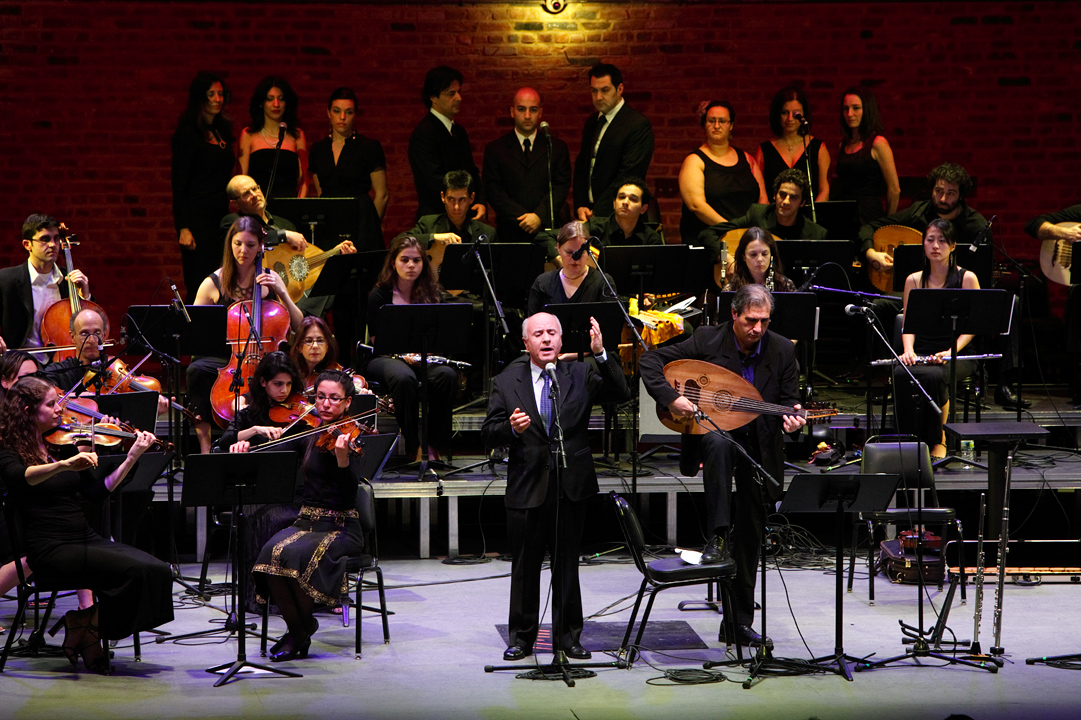 The best way to really experience a new culture is through music. That is why a concert by the New York Arabic Orchestra is  a great way to take in the diversity of classic and contemporary Arabic music. Lead by the Lebanese native and world-renowned virtuoso and educator, Bassam Saba, the Orchestra is made up of a culturally diverse group of musicians who share their passion for Arabic music. They have brought music not only to New York, but across the country and tickets are on sale now for their annual Holiday Concert on December 6th. Proceeds from the concert go to support the development of the NY Arabic Orchestra Retreat and Learning Center and NYC based educational programming.
Spain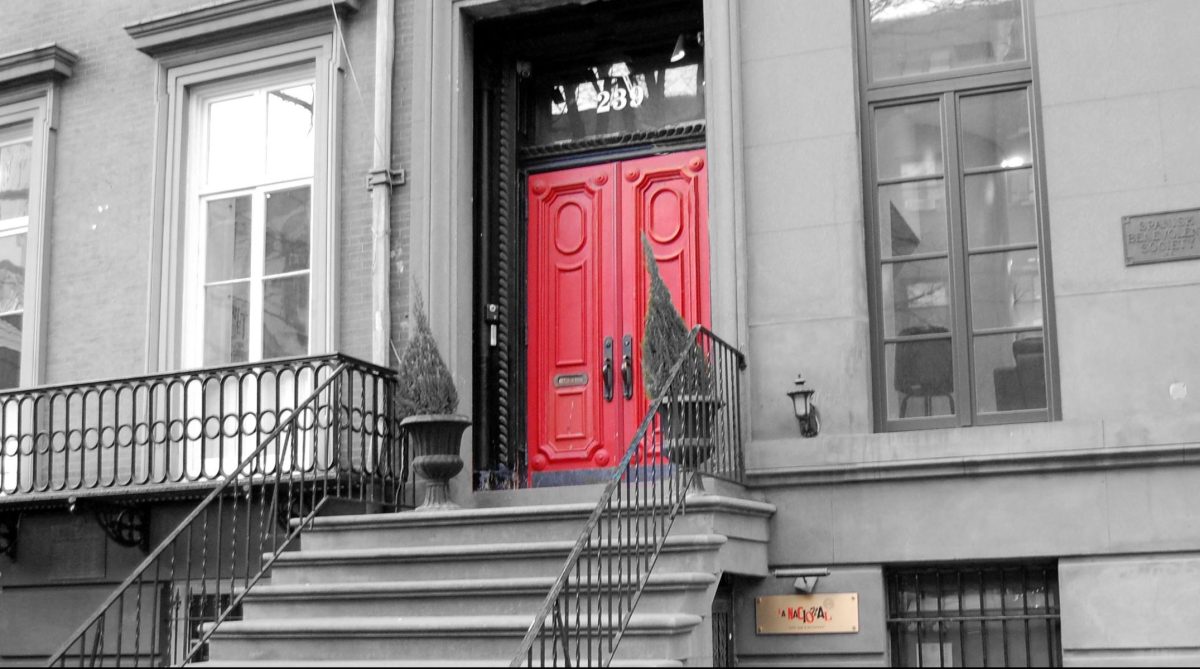 To feel like you are really eating at a restaurant in Spain the best place to go is La Nacional. The restaurant is a part of the Spanish Benevolent Society (SBS), an organization that has been in the city for over 150 years and is the oldest Spanish cultural institution in the United States. It's menu is mostly based around tapas, which are traditionally smaller portions of appetizers or snacks that can be combined and shared among friends and family. This historic spot in Chelsea is the place where Spanish culture is celebrated and guests can experience quality food and a neighborhood atmosphere. You'll feel a real sense of community here while enjoying the traditional flavors of Spain.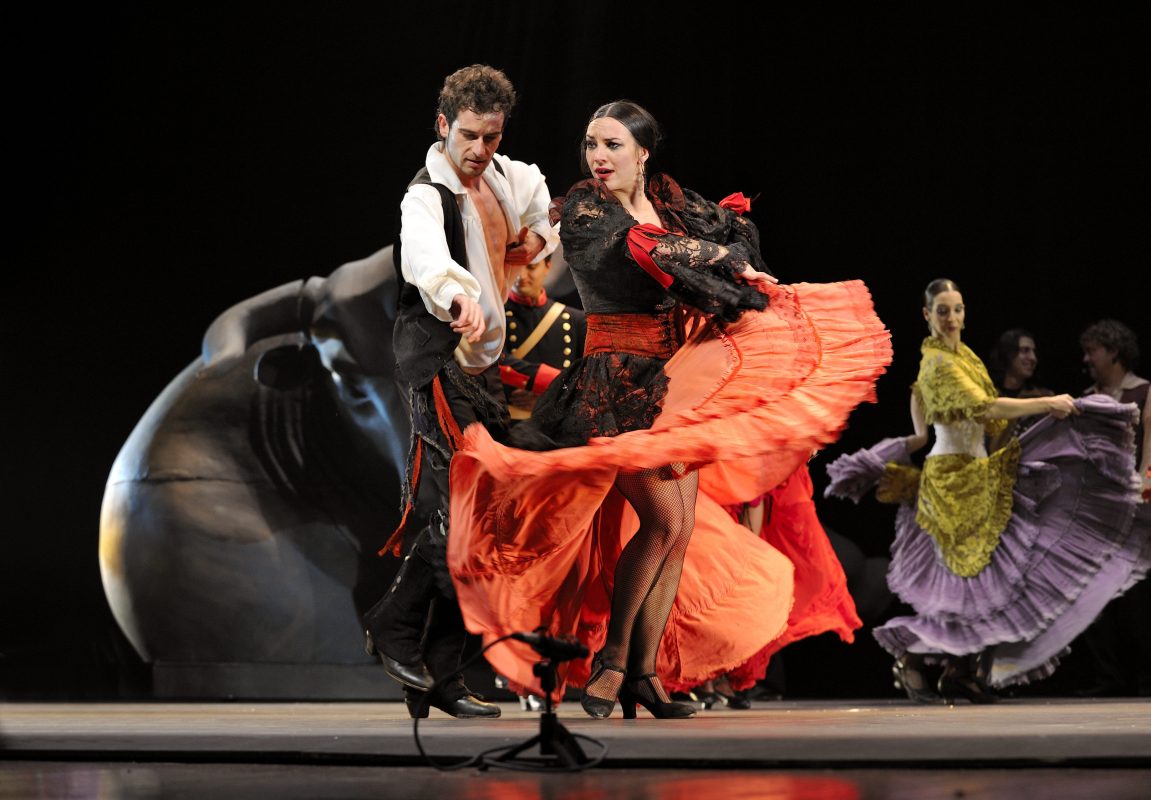 For an experience directly from Spain, attend the annual Flamenco Festival presented at the New York City Center. This upcoming year will be the 20th anniversary of this spectacular festival. The flamenco dance is a traditional form of dance from southern Spain. The Flamenco Festival includes four programs featuring leading artists of the genre, spread out over two weekends. Each program pays tribute to flamenco's roots and brings the beauty of this dance form to its audience. Tickets are on sale now for Flamenco Festival 2020, which will be held on weekends of March 27th through 29th and April 3rd through 5th.
Morocco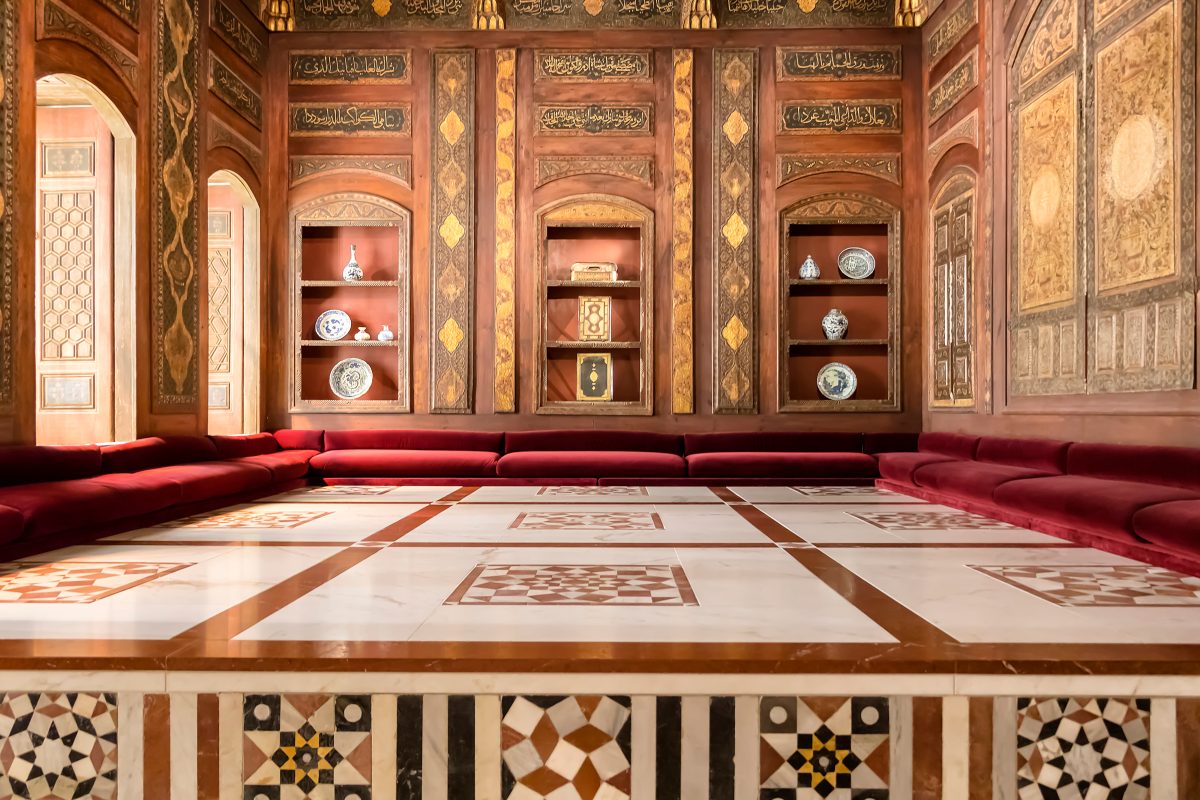 When stepping into the Moroccan Courtyard in the Metropolitan Museum of Art you will get a glimpse into the past. The display was designed back in 2011 as a traditional 14th century interior courtyard using classical Moroccan elements. The structure was created as a permanent installation prior to the opening of their galleries featuring their Islamic art collection. The museum commissioned a company of Moroccan artisans based in Fez to create the courtyard and it continues to be a place where visitors can learn about traditional Moroccan and Islamic culture and art.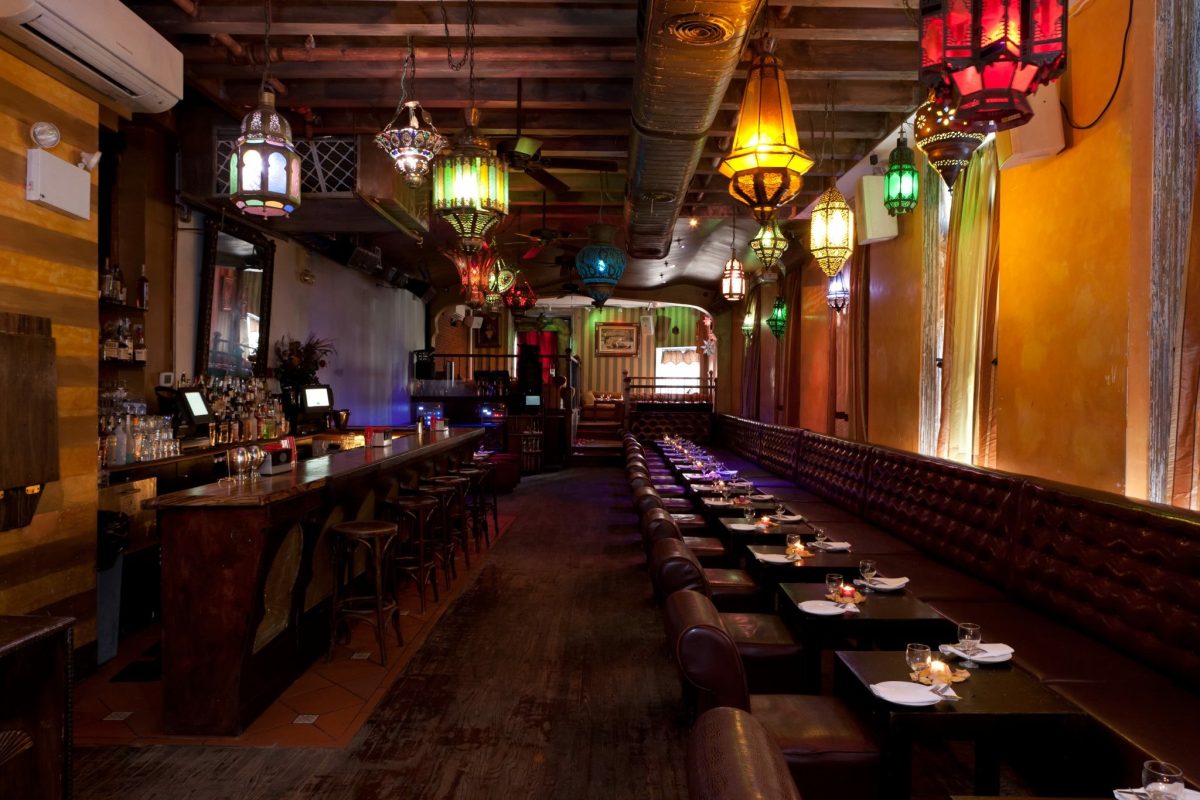 After your trip through the culture and history of Morocco, head to the East Village to get a taste of Moroccan cuisine. La Souk restaurant and lounge gives you exotic decor, hookahs, live entertainment, and excellent food. Enjoy a bottomless Sunday brunch or Saturday night dancing. The restaurant feature multiple levels for your dining experience, and even a lovely outdoor patio to enjoy dinner outside. Stop by for an exciting atmosphere and an authentic taste of Morocco.
Ethiopia
Attending an Ethiopian coffee ceremony is more than just going out for a cup of coffee. The ceremony is an integral part of social and cultural life in Ethiopia and an invitation to attend is considered a mark of friendship or respect. This show of hospitality is exactly what you will get when attending a coffee ceremony at Bunna Cafe. Bunna, which translates to coffee, is a huge part of Ethiopia's economy and everyday life. That's why the Brooklyn based restaurant brings this traditional ceremony to New York. While attending, not only will you get excellent coffee but the hostess will teach you about the process and you will leave with a better understanding of what you drank and where it came from. Ceremonies are held throughout the week on Wednesdays and Friday through Sunday. They also offer a menu of plant-based Ethiopian food to enjoy with your coffee.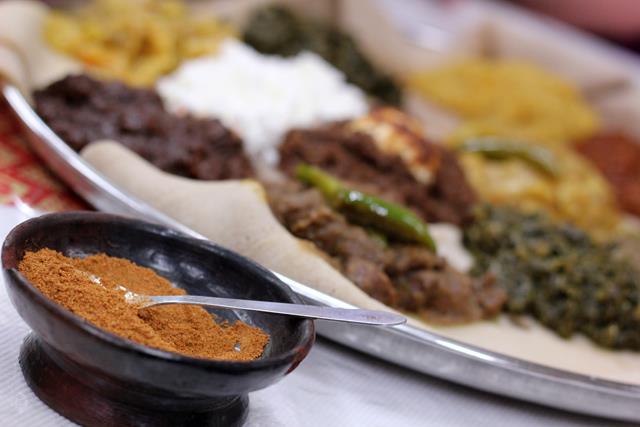 Follow up your traditional coffee experience with an authentic Ethiopian meal at Massawa. The Eritrean-Ethiopian eatery in Harlem is the oldest African eatery in New York City. The place has been family owned since its opening in 1988 and features a vegan friendly menu and wonderful atmosphere. They are open all day, everyday, and serve their guests the traditional tastes of Ethiopia.
Mexico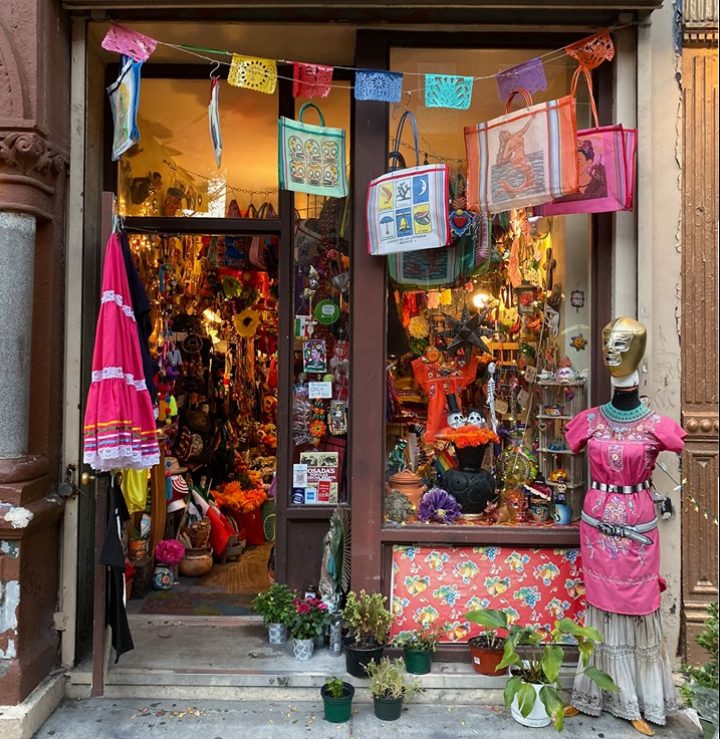 La Sirena Mexican folk art store has brought a little piece of Mexico right into the heart of New York. The little shop is bursting with arts and crafts from regions all over Mexico. Each shelf is overflowing with anything you can imagine. Owner Dina Leor has been running the shop since 1999 and the store continues to bring the rich culture of Mexican art to anyone who stops by. This year they are celebrating 20 years of Mexican folk art in NYC. Many of the pieces are hand crafted by families who have been creating art for generations. The products at this little shop are the perfect way to bring home a piece of Mexican culture into your home.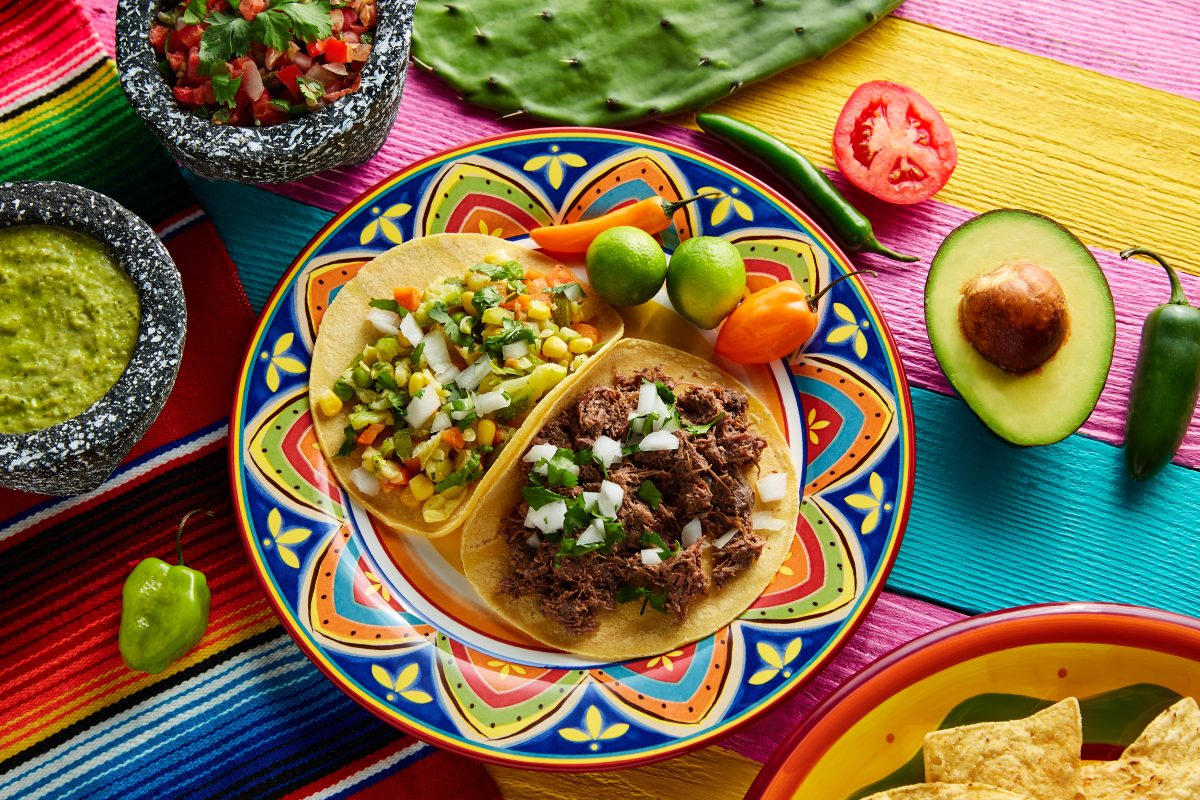 When looking for the best tacos in New York City you might find a million different places. But one place that can't be beat is Tulcingo Del Valle Restaurant. The unassuming little spot has some of the most authentic Mexican flavors in the city. It first started in 2001 by an immigrant couple, originally from the town which it was named after. They turned their dream of bringing authentic Mexican cuisine to New York City into a reality, and since then guest have enjoyed enchiladas, homemade guacamole, and of course some of the number one tacos in the city.