Going out to dinner doesn't have to be boring. If your looking for someplace new and exciting, there are some pretty weird and wonderful places to try. From eating under water to being served by real ninjas, there is no end to the culinary thrills available around the world. Here are some amazing places where dining isn't just about the food, but the experience that comes with it.
By Jenna Leis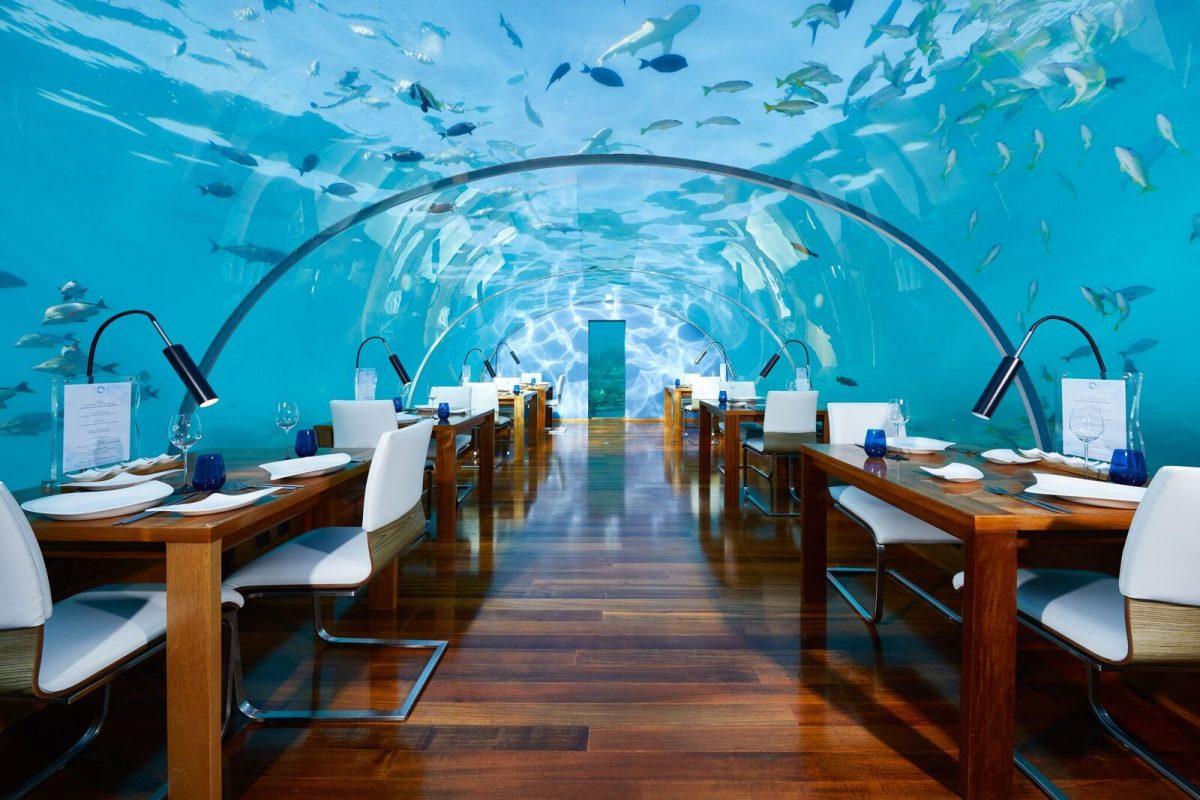 Ithaa
If you're looking for a dinner unlike any you have ever had, try eating five meters below sea level. Ithaa is a completely underwater restaurant located below the Conrad Maldives Rangali Island in the Republic of Maldives. Enjoy a 180-degree panoramic view of the vibrant coral reefs surrounding it while dining on a menu of contemporary fusion Maldivian cuisine with Western influences. Travel to a tiny thatched pavilion where you will take a winding staircase down to the restaurant. It is considered the ultimate 5-star dining experience. You can enjoy your meal while getting up close and personal with the local marine life, including colorful fish, massive sting rays, and even sharks. The dress code is smart-casual and bare feet are encouraged.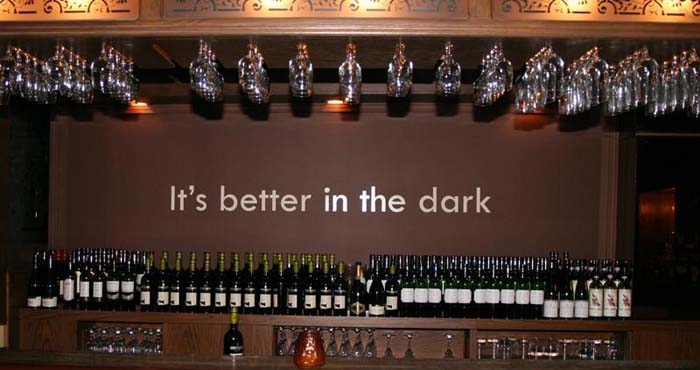 O.Noir
There are few places where it is okay to never even see what you are eating. At O.Noir, experience your food, drink, and company in complete darkness. Located in Montreal, Canada, diners are served their meal with the lights off by staff who are all visually impaired. Onoir works with Horizon Travail, an organization affiliated with Emploi Quebec, to help prepare and train visually impaired people to enter in the job market. Once you pre-order your food in the lobby, you are lead into pitch black dinning room. Once the food is served your other senses are heightened as you smell and taste your food rather than seeing it. Flashlights, phones, and glowing watches, or anything else that may emit light is prohibited in the dinning room to make sure that you are in complete darkness.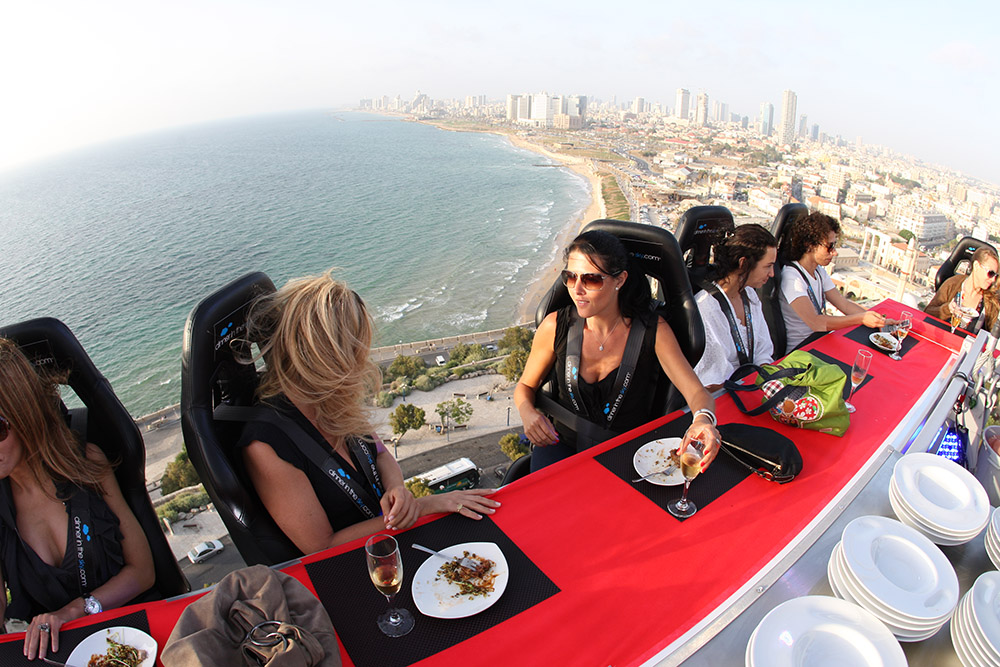 Dinner in the Sky
Hope you're not afraid of heights while eating at Dinner in the Sky (DITS) where you are strapped into your seat and eat your meal suspended over 150 feet up in the air. DITS has serves diners in over 45 countries, so there are plenty of places to eat at this thrilling experience. A crane lifts 22 people at a time to enjoy a 70 minute meal. Chefs and waitstaff are also harnessed onto the platform to cook for you while suspended in the air. This experience is not just for dinner, DITS also suspends weddings, company events, and mid-air lounges with live music.

Ninja
Beware of flying ninja stars at Ninja in Tribeca, New York. Here you are served by actual ninjas in a traditional Japanese village themed dining room. Throughout the meal enjoy magic tricks and interactive performances by the ninja wait staff. The food is a mix of Japanese and European flavors and the specialties are the Ninja Art Dishes which all involve some kind of theater as they are served, often using fire or sharp knives. This restaurant is all about the interactive experience and has people coming back again and again.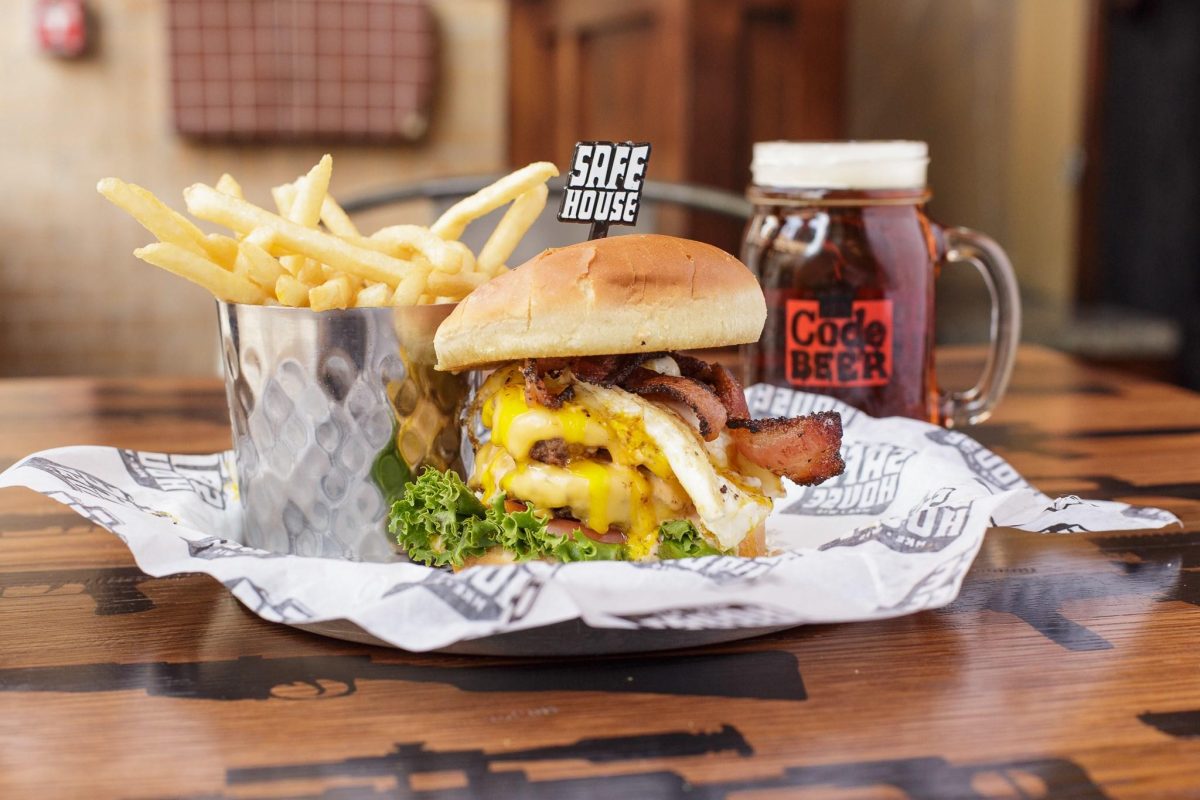 Safe House
If you want to eat at Safe House in Milwaukee, Wisconsin you'll have to know the password. Before you even eat at this spy themed restaurant, you have to find its top secret location (in the back of the very inconspicuous International Exports Ltd.) Once inside you will be asked for the super secret password, don't worry if you don't know it because you will be given a special mission to discover it and prove you are not a double agent. After completing your mission you will be introduced to the world of global espionage in the spy themed dining room. Safe House is a fun and wacky themed place to enjoy your meal or host an event. They specialize in bachelor, bachelorette, and birthday parties for any age. They have become so popular that a second location was opened in Chicago Illinois.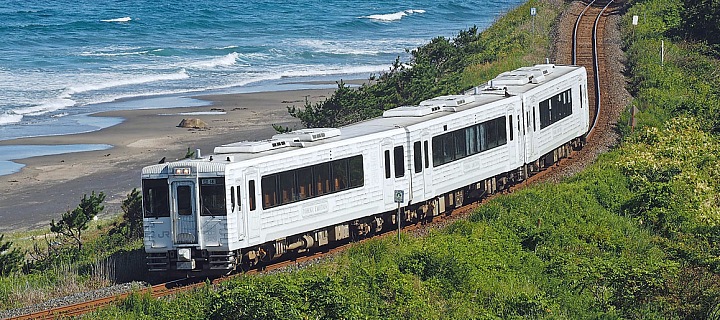 Tohoku Emotion
Tohoku Emotion is not just a restaurant, but a working train. For passengers on board it is less about the destination and more about the journey. The trip takes you up the Sanriku Coast in the northern Tohoku region of Japan. It's one of East Japan Railway Company's (JR East) "Joyful Trains," a series of themed cars aimed at travel promotion of the country's less-visited regions. Food is prepared right on the train by skilled chiefs in an open kitchen car, so you can watch your food being made right before you eyes. The train moves slowly through the scenic locations, giving you a chance to enjoy the view while enjoying your meal. Tickets can be purchased through a local tour agency or at JR ticket offices or JR travel service centers. Online reservations are not available.