AAA's coveted diamond awards aren't easy to obtain. And for those who do, getting awarded five diamonds is even tougher. In fact, AAA states that out of the 27,000 properties awarded AAA diamonds, only .4% of those achieve five. Here are four hotels that have just earned the top spot in the world of travel and hospitality.
by Keith Langston
BOSTON HARBOR HOTEL
Boston, Massachusetts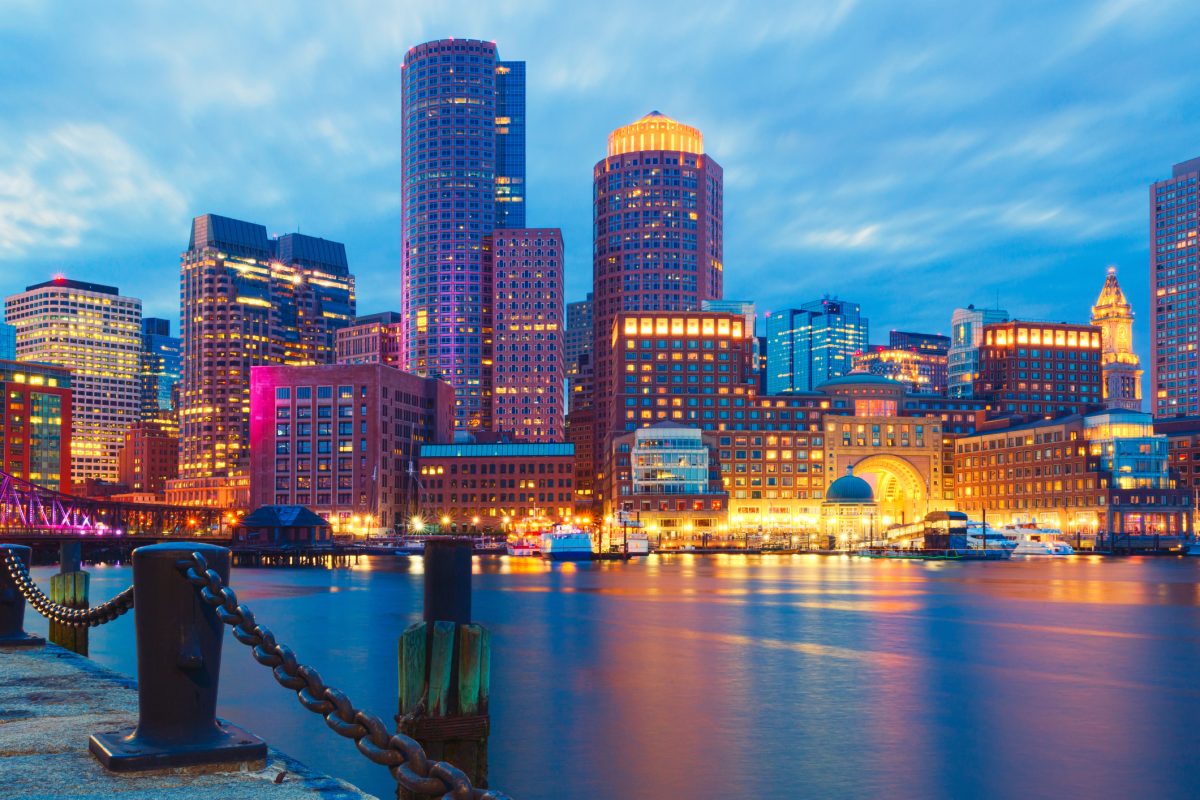 It's always great when a hotel can give you views of both a city skyline, as well as a bustling harborfront. The Boston Harbor Hotel delivers not only on the views, but the amenities as well. The hotel's spa offers hot stone massages and comes equipped with a lap pool, steam room and more. At the hotel's award-winning restaurant, Rowes Wharf Sea Grille, you can dine alongside Boston's business elite and feast on New England staples like steamed mussels, clam chowder, and Maine lobster.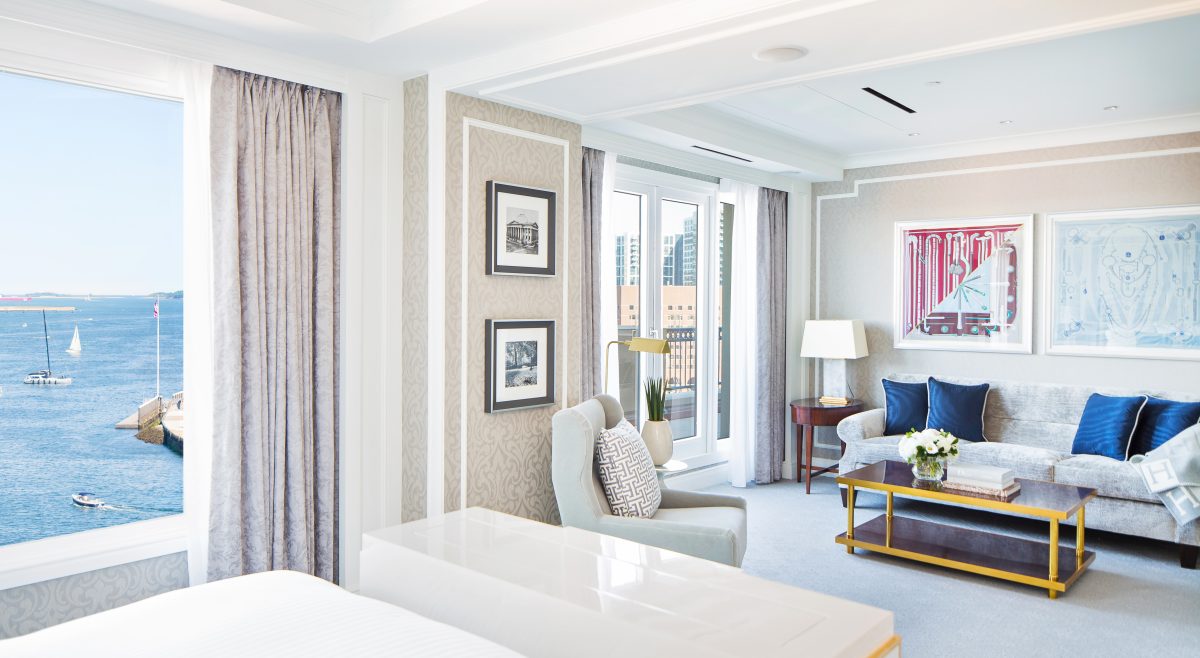 The elegance goes all the way to the stately rooms as well. Crisp, bright, and never flashy, the hotel's rooms and suites have a modern twist to classic East Coast colonial style. Better yet, waking up in the morning to a view of the harbor is sure to get you ready for a day of exploring or an important business meeting.
HOTEL XCARET MEXICO
Playa del Carmen, Mexico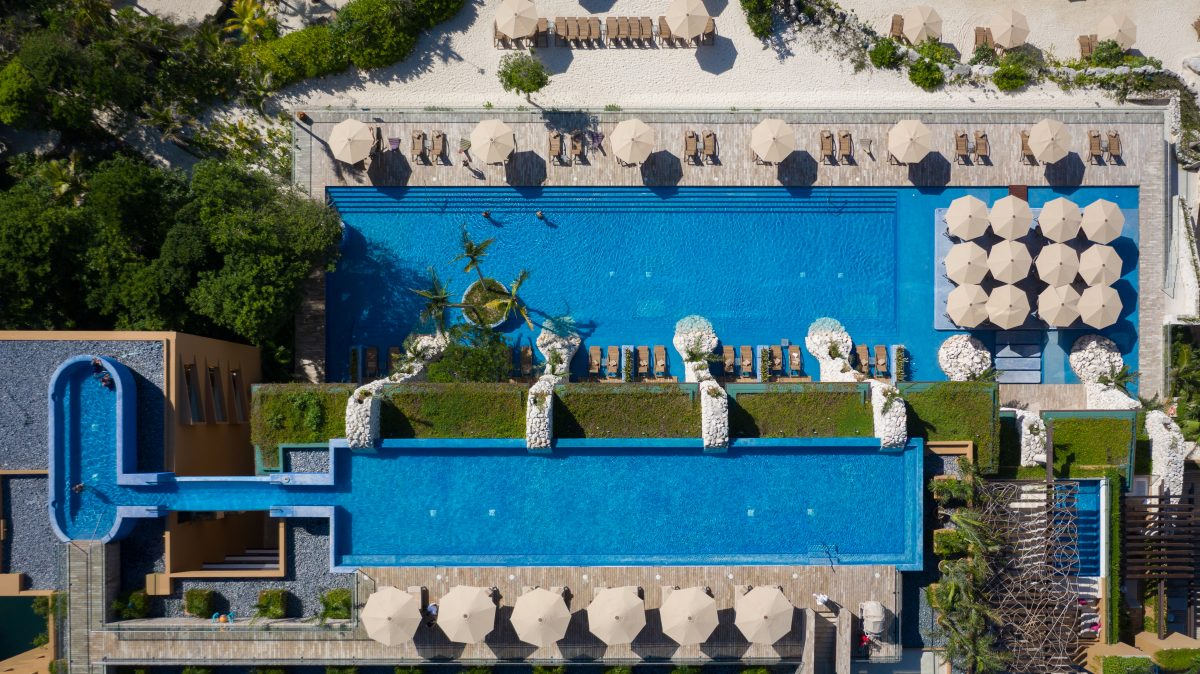 The Hotel Xcaret is all-inclusive luxury and adventure. From snorkeling, ATVing, and ziplining, to lounging poolside, or sipping cocktails at one of the many cabanas, you're sure to enjoy every moment of your stay. But the resort goes far beyond a day of fun in the sun. With epic restaurants, a great spa, and beautiful rooms, the resort becomes a vacation destination all on its own.
The resort has a whopping 20 restaurants and bars (not including room service and poolside service). Delight in everything from Michelin-starred upscale dining to fish tacos on the go. The resort's flagship restaurant, Ha', offers a luxurious seven-course dining experience in an ocean-inspired tasting room.
MANDARIN ORIENTAL
Canouan, St. Vincent and the Grenadines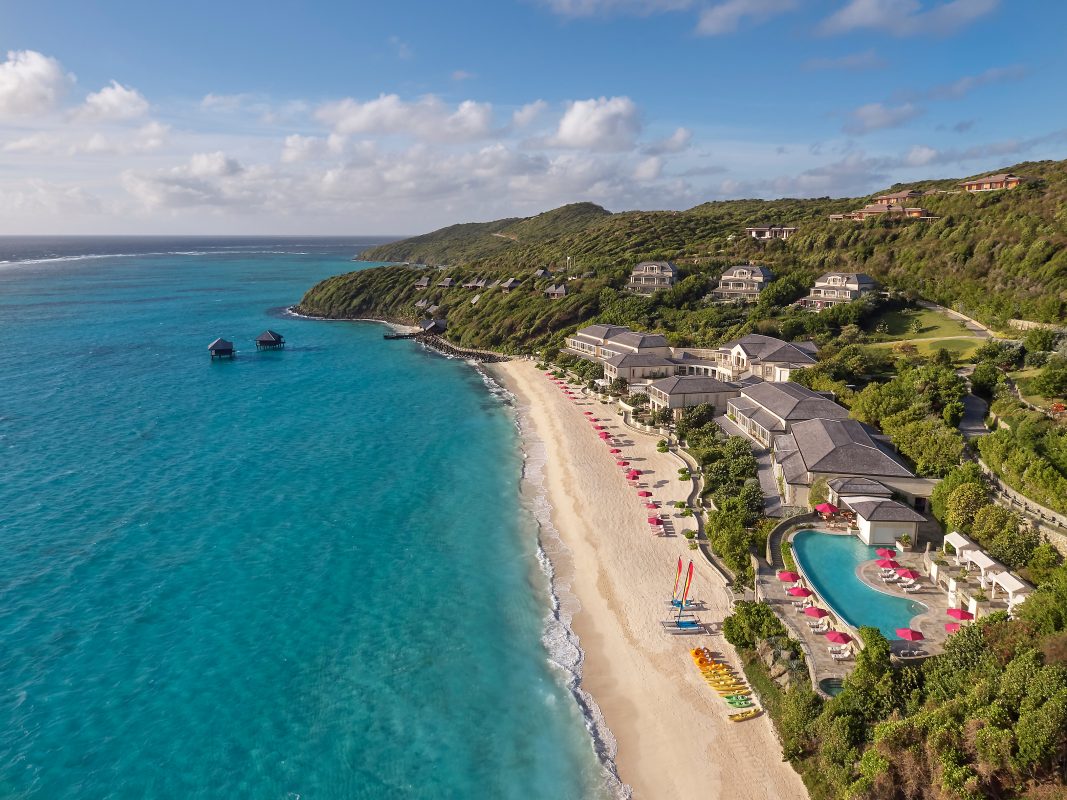 This resort is all about privacy and relaxation. The Mandarin Oriental in Canouan is an extremely small resort on an extremely small island in St. Vincent and the Grenadines. It's the perfect hideaway for the overworked traveler. With a private beach, quiet atmosphere, and the world-renowned amenities that the Mandarian Oriental resorts are famous for, it's a best bet for anyone needing to rejuvenate and unwind.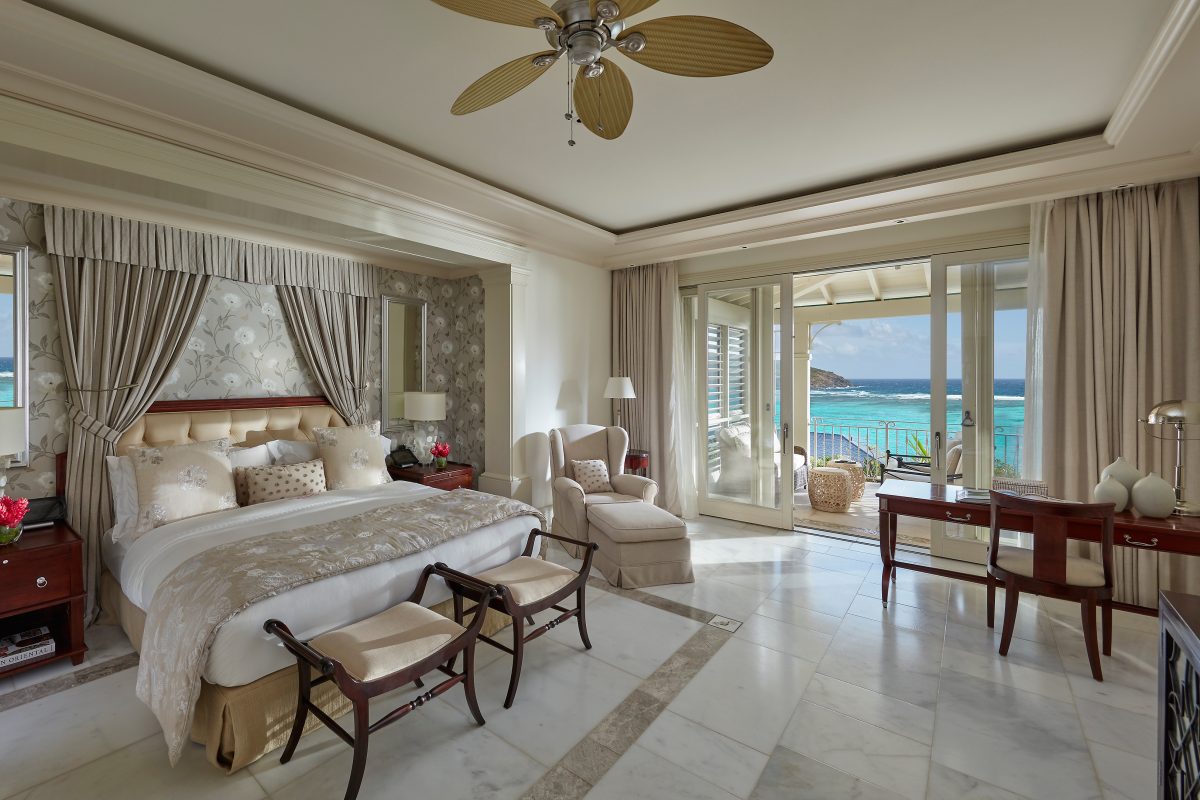 For a truly unique and truly private experience, be sure to dine at the resort's Castaway restaurant. The restaurant has no walls, no kitchen, and only one table… You tell the Mandarin Oriental when you want to eat and what type of environment you're looking for, and they will set up a private table and meal service for you. Now that is luxury.
UNICO 20 N 87 W
Riviera Maya, Mexico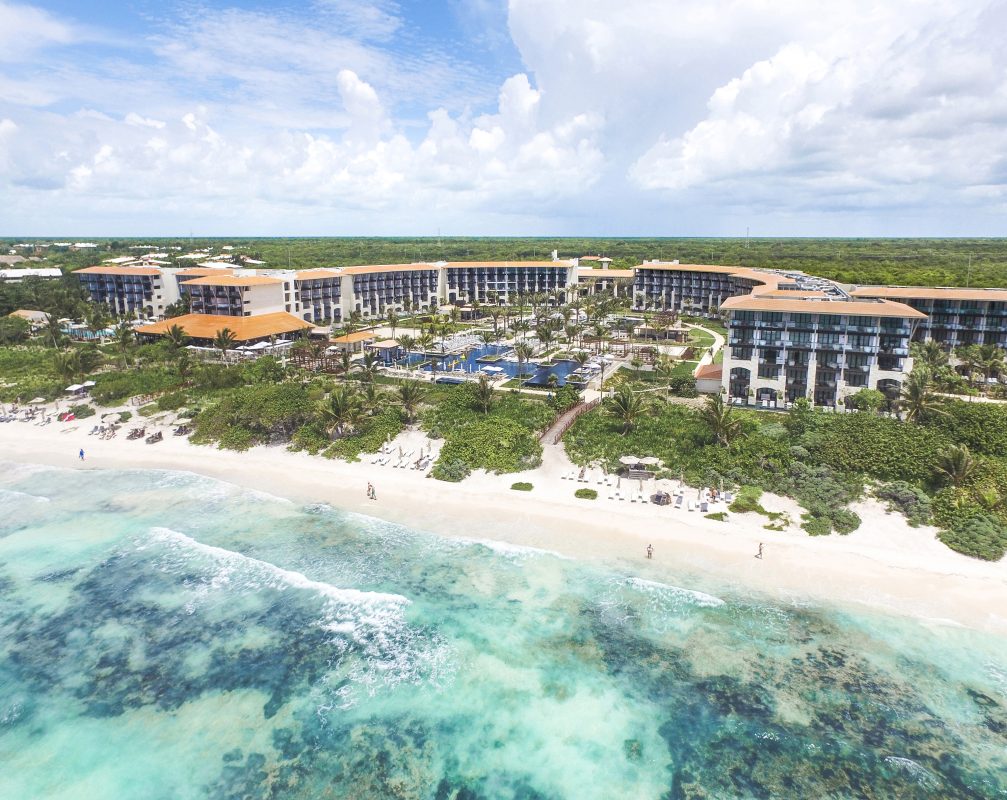 Elegance doesn't have to be pretentious, and that's the philosophy of UNICO in Riviera Maya. The resort is loaded with special touches, like rooms that come complete with tubs on their balcony, as well as a gorgeous pool area. But the real luxury of the resort is its understated elegance.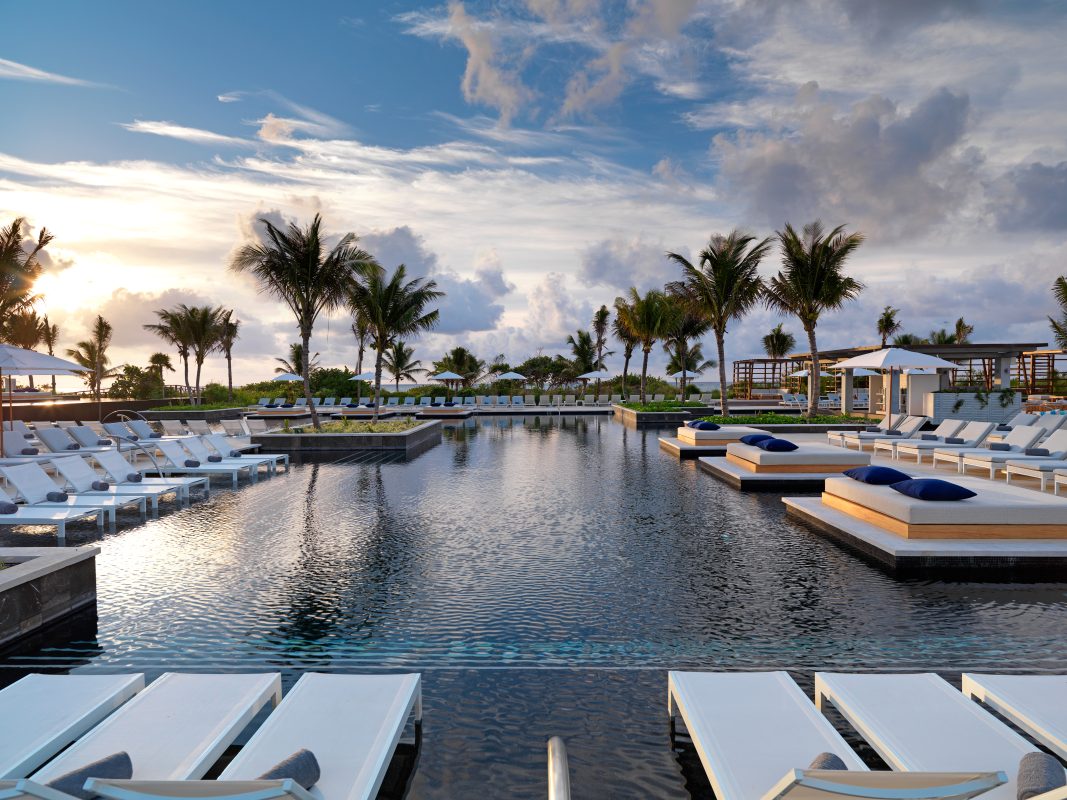 The resort features numerous restaurants, all offering different cuisines, including: traditional Americana, Italian, and Asian. But best of all, is Cueva Siete. This restaurant is dedicated to the flavors and history of the Yucatan and wants to keep the spirit of Mayan culture alive. Come for the food and the beach, stay for the warm and welcoming atmosphere.