Today, Virgin Voyages announced that its first ship, the Scarlet Lady, has passed its sea trials. This means that the ship has now traveled in the open ocean and has been tested in a variety of weather and sea conditions, and has been certified safe and sound. Richard Branson was there to share in the excitement as the Scarlet Lady returned to port after testing.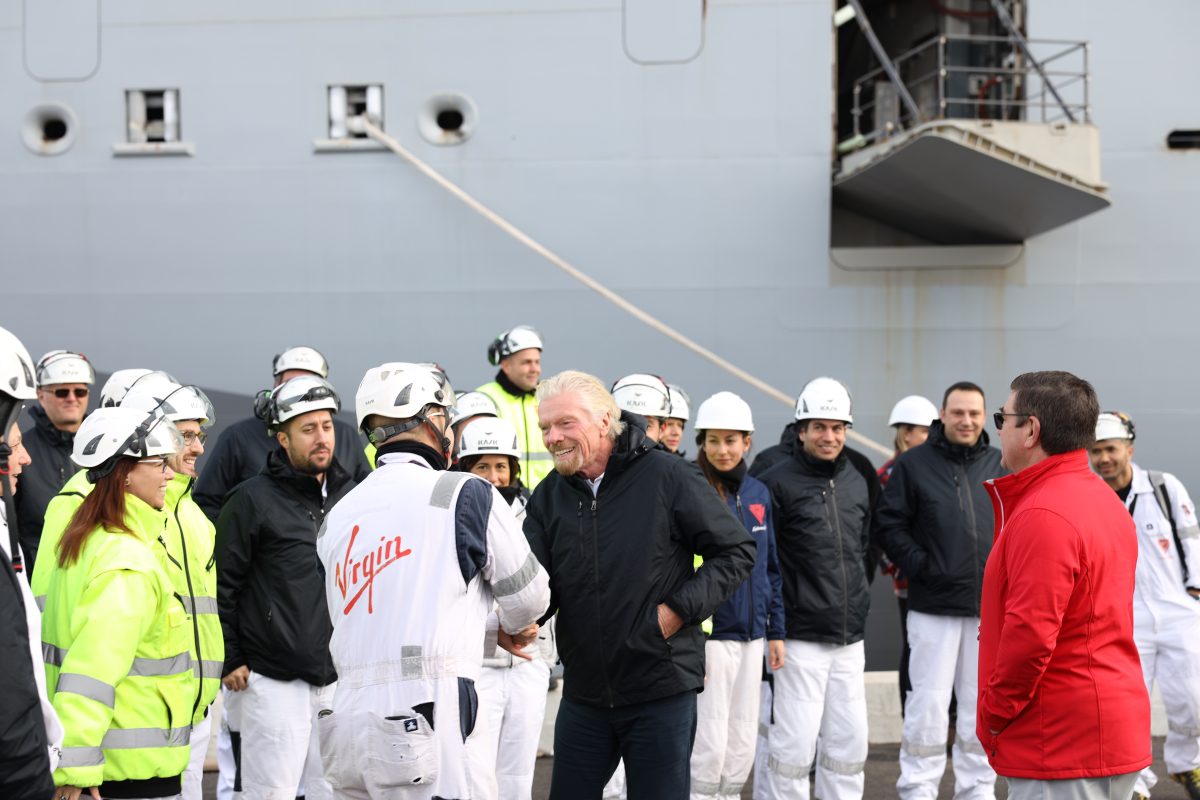 To further add to the excitement, Virgin Voyages has just released a new video, giving the public their first glimpse of the new cruise ship. In the video, Branson discusses what he believed cruise ships were lacking, and what he wanted to do to change the industry.
The company also announced a special surprise. While the maiden voyage is scheduled for April 1st, two "Sneek-a-peek" 3-day adventures are now on sale for March 26-29 and March 29- April 1, 2020. The first glimpse cruises will take passengers from Miami to the island of Bimini in the Bahamas, and then back to Miami. Making these voyages even better is that they're a few hundred dollars cheaper than the average price of the full cruise journey. Virgin Voyages is now accepting bookings, and you can find more info here.
Some of what Virgin Voyages is promising on their cruise line will shake up the industry standards (and isn't that what Virgin is all about?).
Virgin Voyages are all adults only. Every passenger must be 18+, each ship will offer unlimited wifi, all food onboard is included in the price, group fitness classes will be offered daily, and rooms will come equipped with mood lighting (another virgin staple), as well as a movable bed/couch that can be configured into different positions, and 24/7 in-room dining service.
Virgin Voyages has also announced that due to early booking success of the Scarlet Lady, who will cruise around the Caribbean, Virgin is in the in process of a creating a sister ship, Valiant Lady, who will be based in Barcelona and will cruise the Mediterranean.