If you're an avid traveler who is planning a European adventure, hoping to visit many cities during your trip, you may have heard of the Eurail Pass, which offers access to a majority of trains in Europe with just one ticket. So is this travel hack really all it's cracked up to be? 
The appeal of this pass is that you can go wherever you want whenever you want. Paris to Rome, Amsterdam to Prague, etc. You can board any train in the Eurail system, flash your pass and you're good to go. The system connects over 40,000 destinations, but the reviews on this pass are mixed. It sounds great, but it may be better for some travelers than others. Here's the gist.
With Eurail you pay by the number of days you use the pass as opposed to the number of rides. Out of one month you can choose anywhere from 4 days to the whole month and get unlimited train rides for those days only. So choosing the right pass for you depends on the number of days you'll need unlimited travel, and of course where you're going.
Eurail offers a variety of different passes to non-European travelers. The first is the Global Pass which covers 33 countries in Europe with varying prices depending on your specified time period. Need it for a handful of days per month? You'll pay around $185 for 4 days a month or $370 for 15 days in two months. 
Next bracket down are Eurail packages which allow you to choose deals with up to 9 preselected cities to travel between. For example, the ER Europe Escape Pass covers travel for a weeklong getaway for 3 nights in Berlin and 2 in Prague and Budapest for $585. 
A similar 'Select Pass' allows you to choose between 2-4 bordering countries to travel between.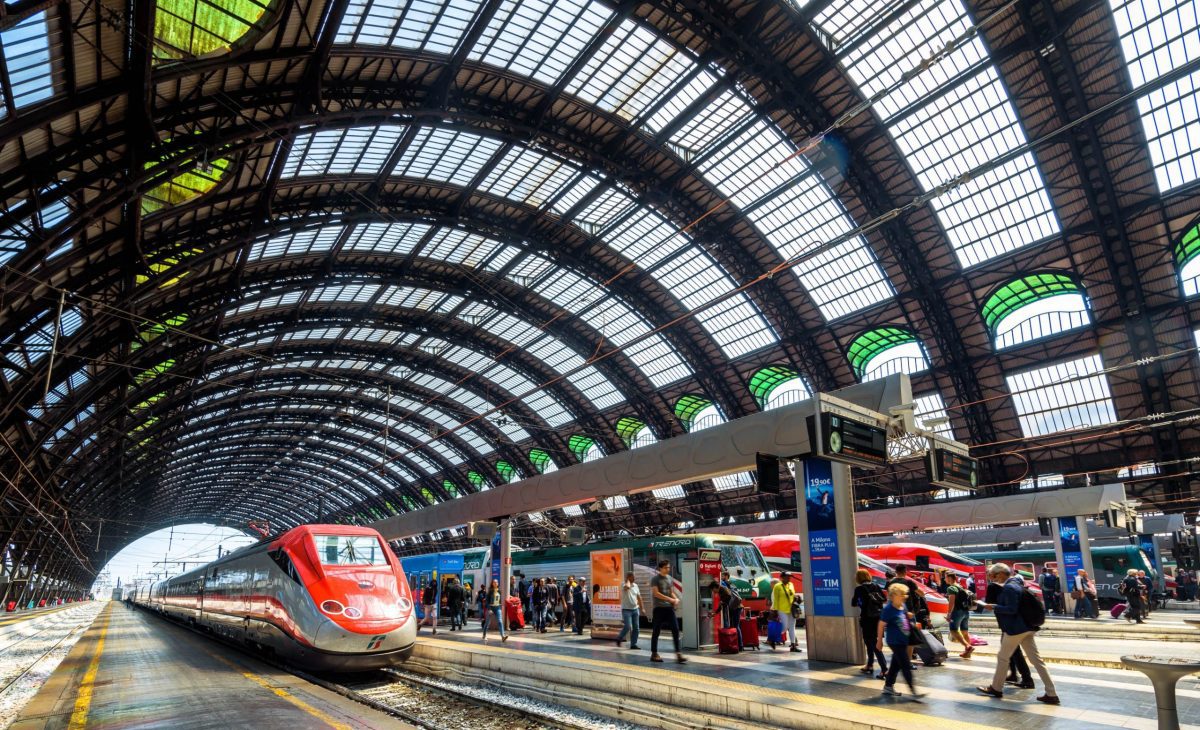 The next 'One Country Pass' offers unlimited rides in a specified time period for just one country. Perfect for checking off every Italian city on your list, or traveling in Germany from Hamburg to Munich to Berlin and everywhere in between. 
If none of these fit your itinerary you can plan your trip on the Eurail website and find the best deals. These passes, however, aren't for everyone. If you're enjoying a short term stay and won't be doing a lot of bopping around, it's best to stick to regular train tickets. Let's say you're staying in Paris and want to take one or two weekend trips to the French Riviera, you can likely find cheaper options for transport. Eurail is most effective for long-term stays covering more ground. If you're doing 12 cities in 12 countries in 2 months, a Global Pass is your best bet. 
With these passes, most of the time you can hop on a train without reserving a seat, but some high-speed trips require bookings for seats. To alleviate this issue, Eurail includes a Rail Planner app which allows you to check train times, plan trips, book reservations, and find discounts for tourist attractions throughout Europe. 
Should you choose to buy one of these passes, be sure it's right for your trip, timetable, and wallet. If it checks all the boxes, then pack your bags for Europe to enjoy some of the best travel destinations in the world.