Lindt, famous for its award-winning chocolate and scrumptious truffles, is unveiling the world's largest chocolate store. Located in Zurich, Switzerland, the Lindt, Home of Chocolate will open on September 13th. The Lindt, Home of Chocolate complex will house a museum, tasting room, a "chocolateria" where visitors can take a chocolate-making class, and it will even have the world's largest chocolate fountain.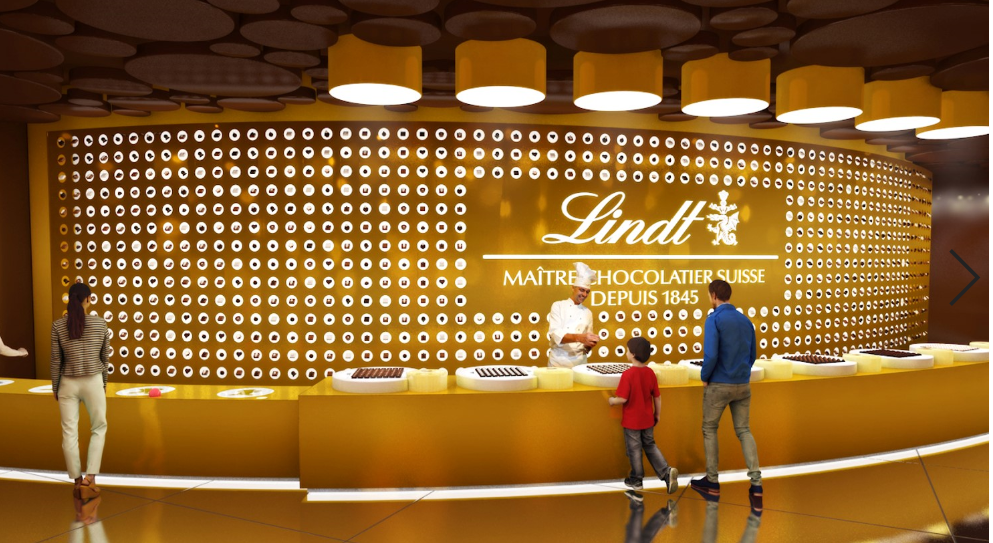 It's set to be over 65,000 square feet, and the museum will hold interactive exhibits that explore things like the origin of the cocoa bean, the history of making chocolate, and the ongoing legacy chocolate has made to the culinary world (Hint: it completely changed the way we eat sweets!)
The Home of Chocolate won't only be delicious, but also breathtaking. the complex has been designed in a modernist style and is flooded with natural light and crisp colors. It's a feast for the taste buds and the eyes. It's also sustainable. The building will house a "green roof" that's filled with plants that helps catch rainwater, all while removing carbon from the air and producing oxygen.
---
The Lindt, Home of Chocolate opens on September 13th, so get ready to learn about one of the world's greatest culinary treasures, all while spending the day eating delicious chocolate.