Norwegian Cruise Line has announced that by January 1, 2020, their entire fleet will ditch single-use plastic bottles. Norwegian is partnering with JUST, a packaged water company that was conceived by Jaden Smith and his family. JUST packages it's water in a plant-based container that's lined with "plastic" made out of sugarcane, thus eliminating standard oil-based plastic. The package is also made from 82% renewable material.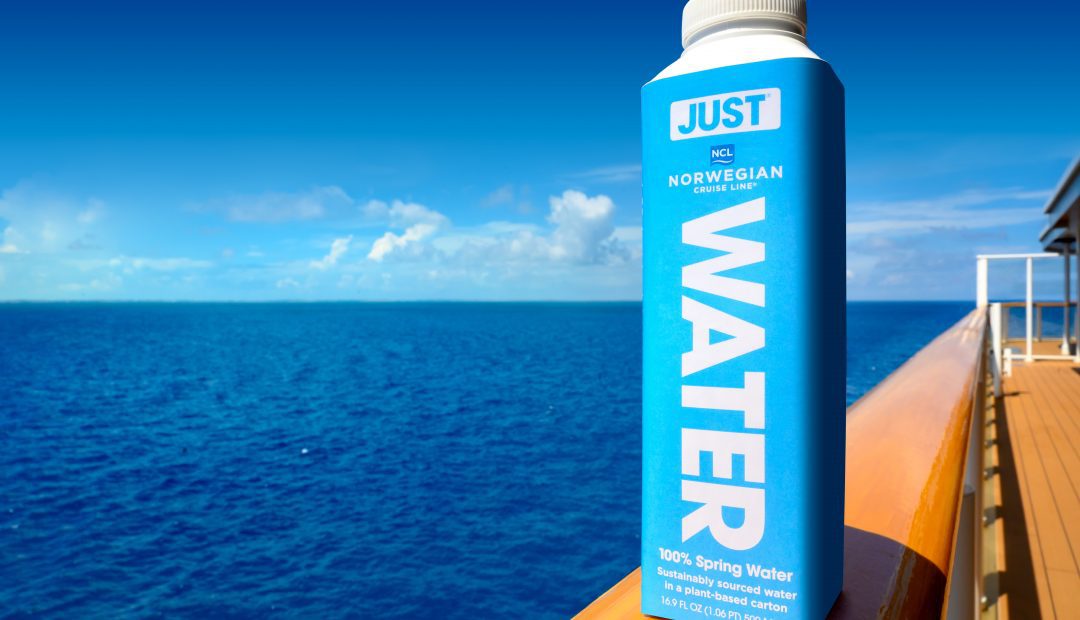 This isn't the first step Norwegian has taken to go green (or rather, blue.) Back in 2018, the cruise line removed all single-use plastic straws from its fleet, and so far has found the initiative to be extremely successful.
The first ship in Norwegian's fleet to make the switch to plastic-free will be the Encore. The ship has everything you could ever imagine, including waterslides, Broadway shows, even go-carts and laser tag…the only thing it won't have is plastic water bottles.
The partnership helps both Norwegian and the environment. As a cruise line, the last thing Norwegian wants is to be sailing through plastic debris in the water. That's a surefire way to ruin the tranquility of anyone's vacation. And it helps the environment by furthering the mission of JUST. JUST is dedicated to a myriad of environmental initiatives, including water conservation, responsible harvesting of wood, working with the Rainforest Alliance, and the reduction of emissions. By gaining Norwegian as a client, JUST will now have more funding to grow as a sustainable business and prove to the rest of the world that sustainable businesses are profitable and are a force to be reckoned with.