SWISS International Air Lines has announced that to increase passenger assurance they are extending their free booking policy through to the end of February.
That means that currently, anyone who purchases a ticket can change their travel dates as many times as they wish until February 28th. After that, all ticket holders, even those passengers with the lowest, carry-on-only tickets, will be granted one additional date change to their ticket.
This is the perfect option for anyone looking to snag low fares to Europe for 2021. Simply buy your ticket now and then switch your date further into the year, depending on when a vaccine becomes readily available.
While writing this article I did a test booking and was finding roundtrip international flights going for as little as $506 USD! This could be the perfect way for bargain travelers to snag an excellent 2021 travel deal.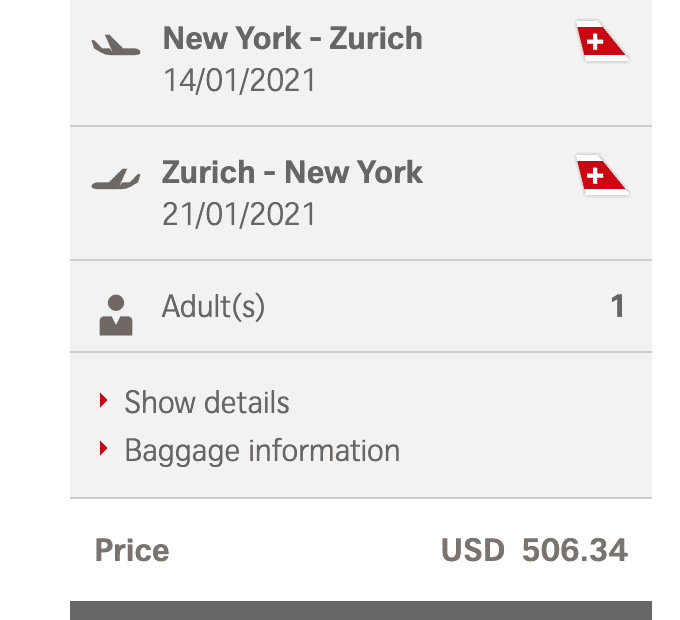 It's always good to check out COVID restrictions in each country before traveling, and don't forget to keep your eye on the vaccine news. It's been reported that the UK has started the first round of vaccinations, and the rest of the world isn't far behind. Having an idea of when you can get the vaccine could be a great indicator as to when to rebook your flight!
---
For more info, or to book your flight, visit SWISS.com