Of all the sweet treats on this planet, none compare to the elegance and sophistication of the French macaron. To make them properly, there needs to be a precise balance of fluffy softness living in harmony with a sturdy, but not crunchy, base to keep the pastry held together. They're easy to ruin, and after a just few days, their quality noticeably deteriorates. Because of this, they have become coveted gems for dessert lovers worldwide with discerning pallets.
If you want to find the best places for phenomenal macarons made the right way every time, look no further than the 6 places listed here.
By Keith David Langston
FARINA BAKERY
Portland, Oregon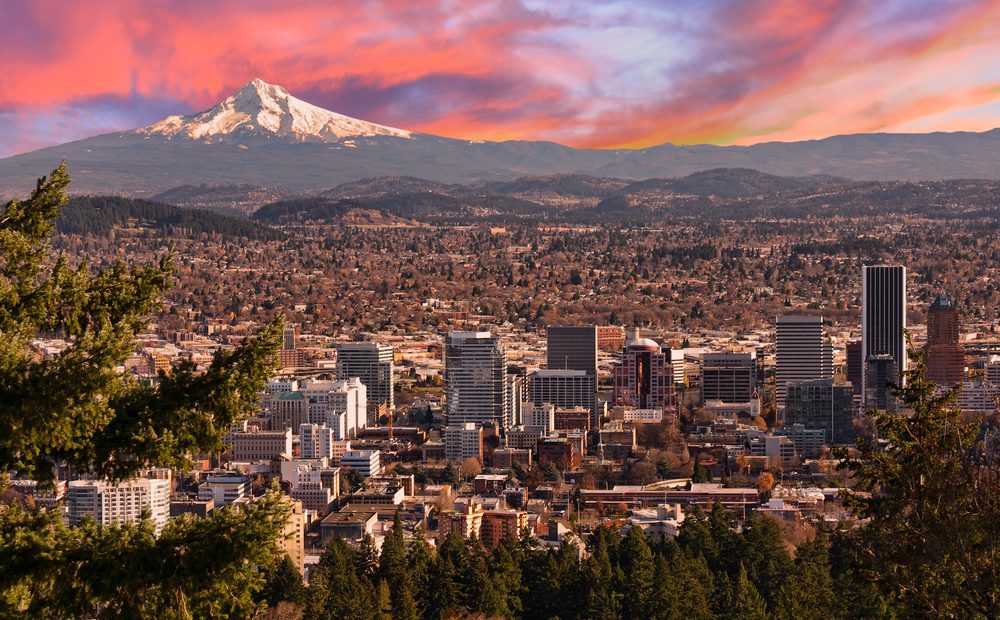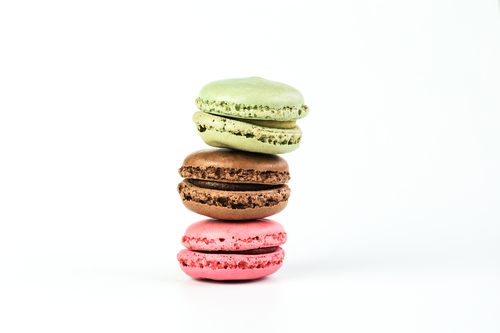 Portland-based Farina Bakery serves up delicious cookies, cakes, and pastries to the hungry hipsters of Portland, but they're most famous for their macarons. Their flavor menu is simple: kept small on purpose to allow the bakers to specialize and become experts on the recipes. At Farina you can find classics like matcha, blueberry, and vanilla bean, all prepared and handled delicately to give you a prefect macaron every time!
BOTTEGA LOUIE
Los Angeles, California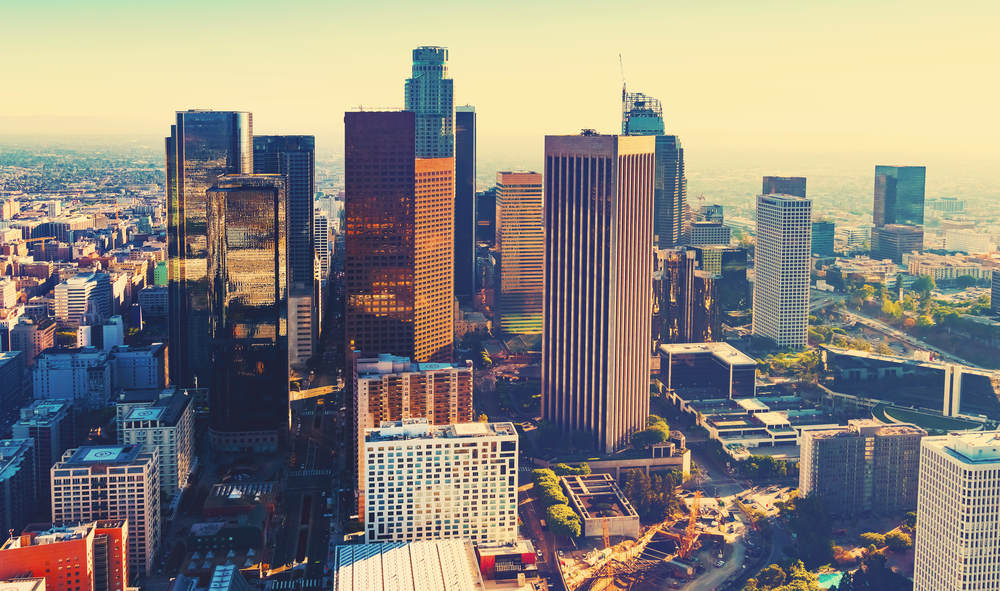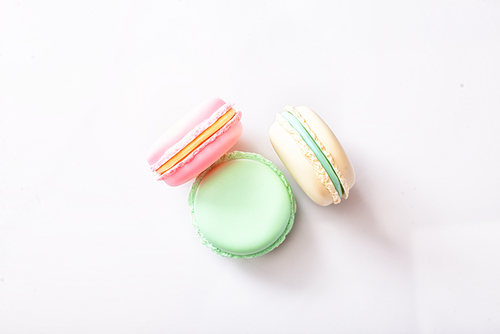 If you venture a few blocks east of LA's modern skyscrapers and ten-lane highways, you'll find yourself amongst historic brick and stone buildings that line busy, narrow streets. You'll begin to wonder if you're still in LA, or if you've somehow tripped the rift and ended up in New York. Here is where you'll find LA's famous Bottega Louie, a scrumptious cafe serving delights both sweet and savory treats. One of the house specialties are the famous macarons that come in a variety of flavors. Spanning from classics like chocolate, all the way to more adventurous ones like Grand Cru, Birthday Cake, and Violet Cassis, these little morsels are well worth the money.
MARCE DE MACARONS
Savannah, Georgia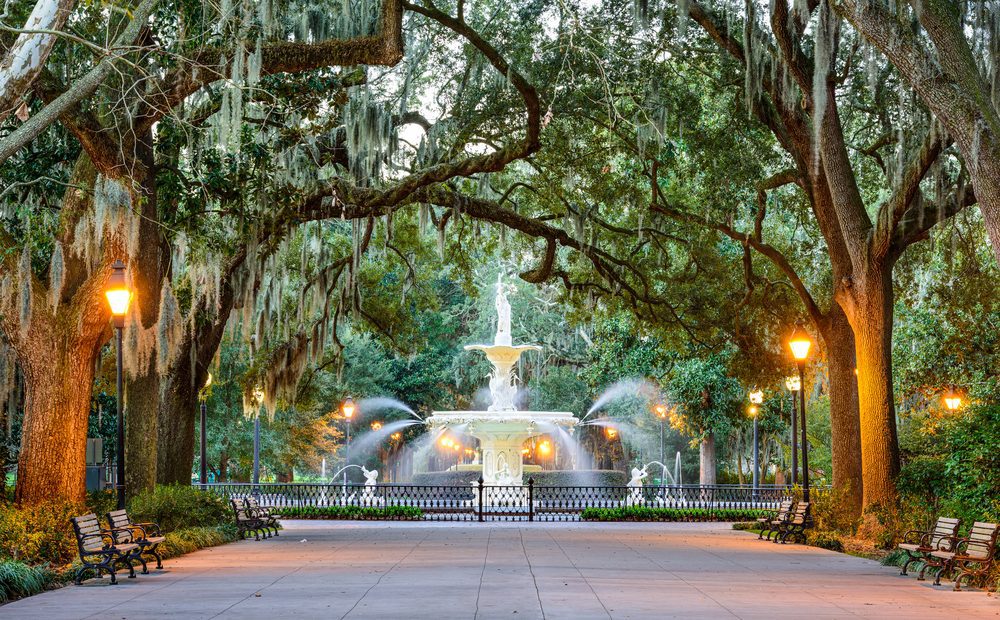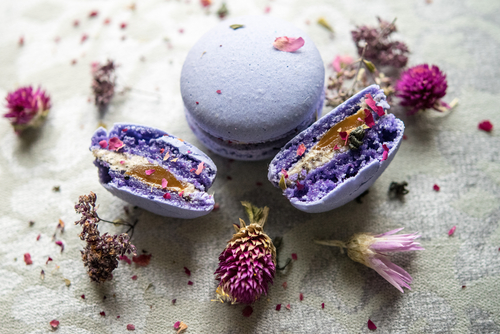 Savannah, Georgia is easily one of America's most famous small cities. It's heralded as an art capital and a beautiful Southern gem. Savannah seems to be one of those cities that's always up to something. One thing the city has always been known for is its delicious food. And Marche de Macarons proves to be a culinary powerhouse. With unique Southern flavors like Tynee Turtle and Butter Pecan, to offbeat but delicious seasonal ones like Cinnamon Roll, Egg Nog, and Irish Cream, if you want to try a macaron flavor you can't get anywhere else, this destination is a must!
ELLIE'S
Providence, Rhode Island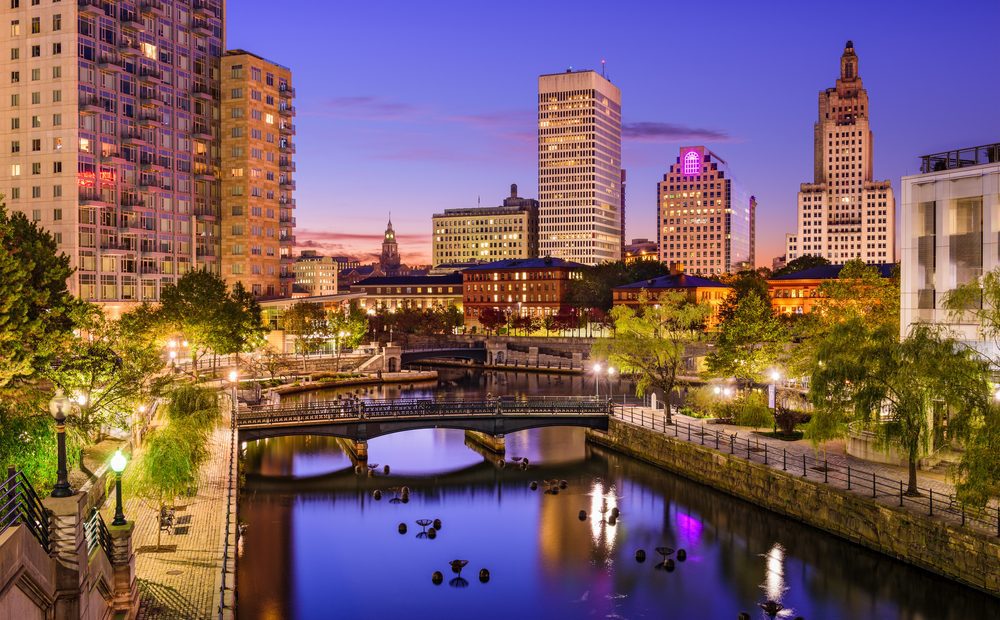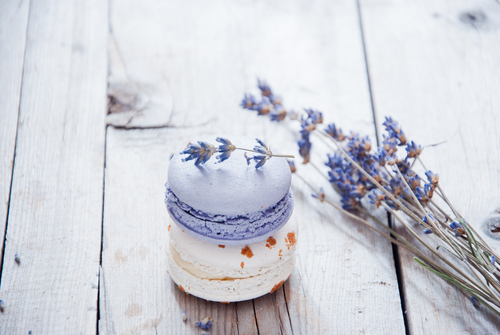 Despite being in America's smallest state, Providence packs a punch. It's the location of world-class universities, including Brown and the Rhode Island School Design. It's also the state capital, and a popular weekend getaway for East Coasters. The diversity of Providence has spawned an emerging food scene, proven by the delicious Ellie's. Opened in 2012, Ellie's is a symbol of the new Providence. The Providence that is demanding to be seen and heard on the national stage. At Ellie's you can pick up delightful macaron flavors like Peanut Butter and Lemon Lavender, or venture into the unknown with the smoky Lapsang Ganache, and the spunky Moxi Soda. If you haven't visited Providence yet, I think it's time to book your ticket.
MACARON BY PATISSE
Houston, Texas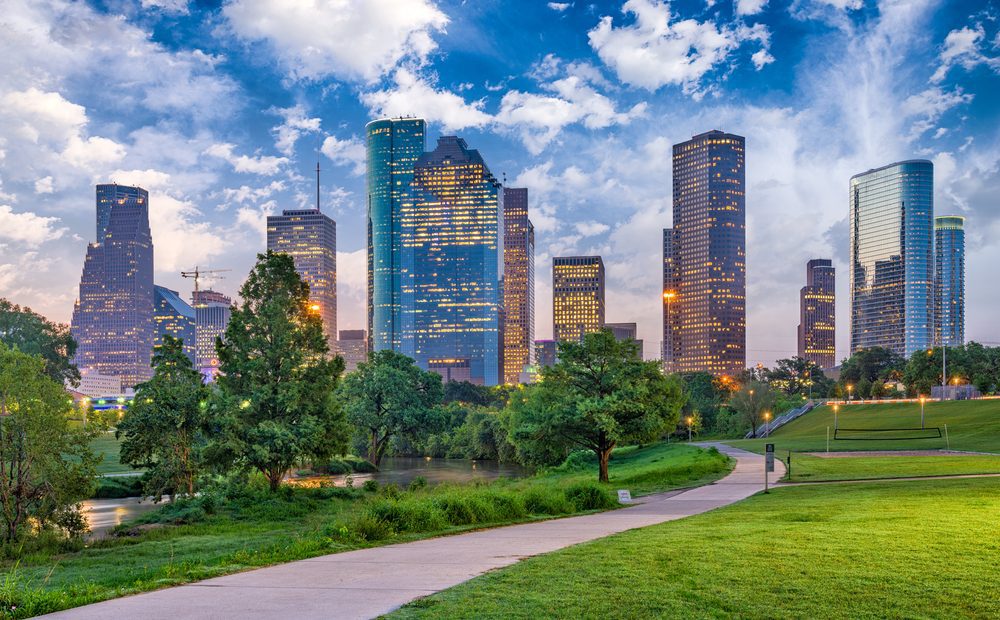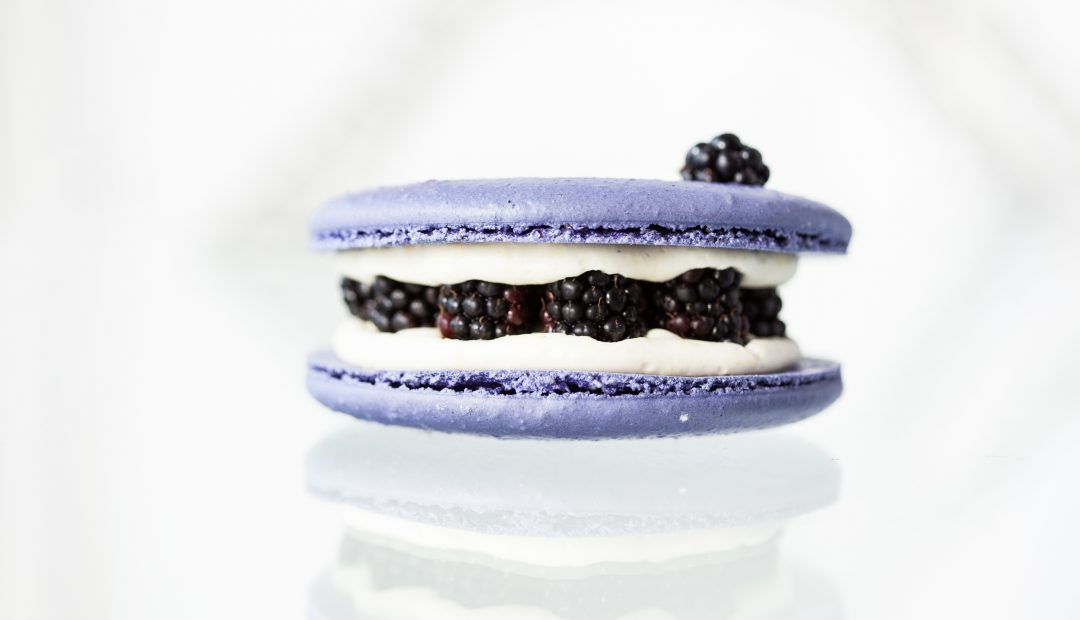 In Houston, one macaron shop is taking the sweet medallion and turning it into a fun a sexy treat. Macaron by Patisse is creating sultry flavors like Ferrero and Fig and Goat Cheese, and has even created a 'signature series' featuring selections like The Monarch: a lavender macaron cradling fresh blackberries and lemon buttercream inside. This isn't your grandma's Houston anymore.
LA FOURNETTE
Chicago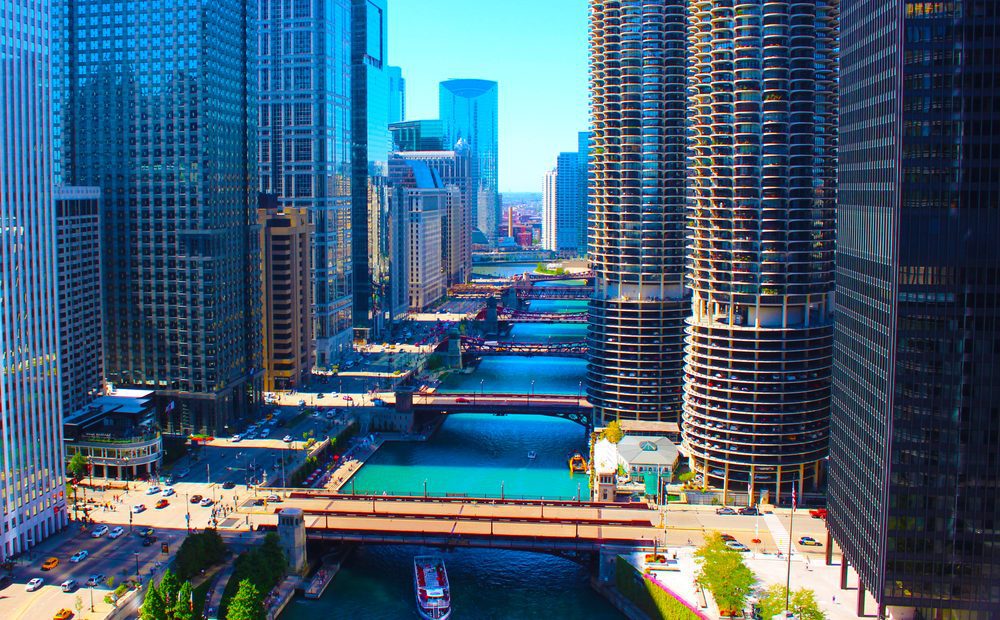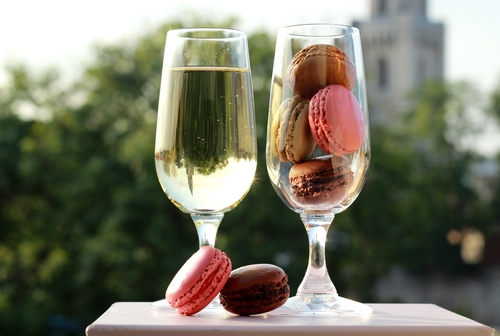 It is well-known that the residents of Chicago love to eat! And it should come as no surprise that they host one of the best macaroon shop in the USA. What might shock you though is some of the exotic flavors… Nestled in the northern corner of downtown Chicago, La Fournette is serving up some serious macaroons. From Lychee, to Nutella, to Espresso, you're bound to love them. But if you're really looking for a treat, be sure to select one of their boozy and delicious flavors like Koval Rye, Moscow Mule, or Mojito. Macarons and drinks sound like a celebration, so why not combine the two?