I'll admit, as a native of the Great Lakes region, I never learned to fully appreciate the Lakes until I left home. Upon leaving Ohio I discovered that living next to five of the largest lakes on the planet, that look like oceans from the shore, and can even be seen from space, isn't an everyday occurrence.
The Great Lakes are special. They're beautiful: I remember summer days fishing with my grandpa on the lake, and catching snakes along the shore. They're diverse: You can find huge cities like Chicago, Detroit, and Toronto, or quiet islands, small towns, and farms, all on their coasts. They're even mysterious: The Lakes are filled with strange lore, like the Edmund Fitzgerald, and stories of giant lake monsters that have been told for hundreds of years.)
Sadly, the Lakes are also under numerous environmental threats. Cities dump waste from factories and refineries into the lake, while farming communities leak fertilizer that have caused Lake Erie to burst into catastrophic algae blooms every summer. Climate change has also sent our water levels into an unpredictable spin, where communities never know if they should anticipate droughts or flooding.
I urge anyone who visits and sees the beauty that's at risk to participate in one of the phenomenal organizations working to clean up the region, like Alliance for the Great Lakes or The Great Lakes Commons.
Here are some of greatest places to visit in the Great Lakes!
By Keith David Langston
TRAVERSE CITY
Michigan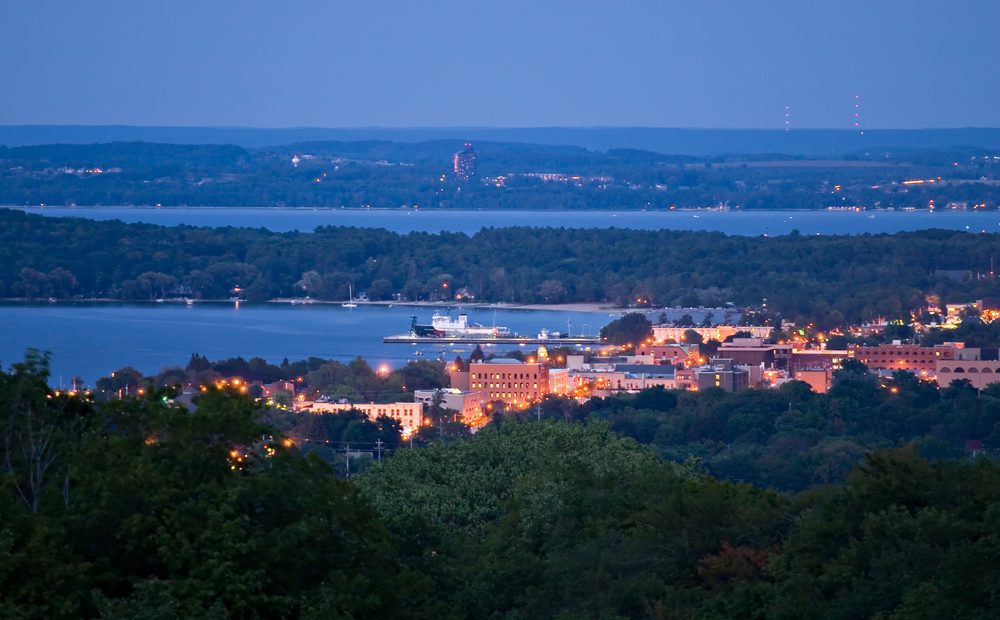 Traverse City is a weird little place. Located in the inlets of Lake Michigan in rural Northern Michigan, this small town transformed into a thriving, progressive, art city. Think of Traverse City as the Santa Fe of the Great Lakes.
The town is lined with art galleries, boutique shops, museums, and even an opera house and a symphony! Throughout the year, the town also hosts an array of festivals. The Cherry Festival is the largest. Traverse City is located in the heart of prime cherry-growing country, and the festival comes alive with vendors selling cherry everything. I bought a cherry barbecue sauce from Traverse City and I have to say, it was delicious. Back when I worked in a restaurant on Mackinac Island, we even made a cherry manhattan using cherry bitters from Traverse City. Other events include the Traverse City Film Festival and the Traverse City Beer Week (spoiler alert: expect craft beers with hints of cherry!)
ISLE ROYALE
Lake Superior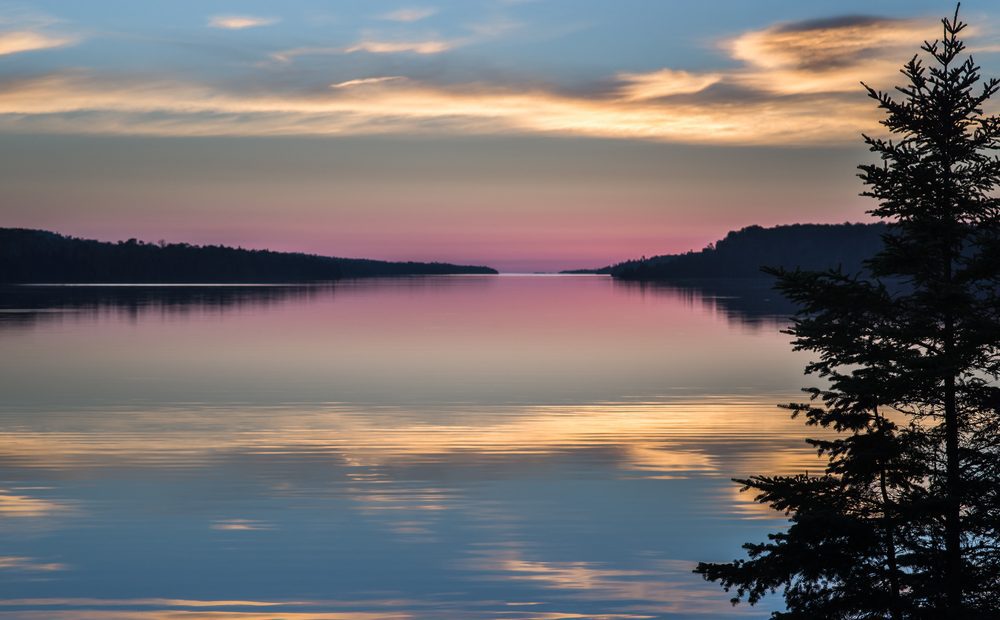 Isle Royale is an island in the middle of Lake Superior. But just as the Great Lakes are massive, this island is as well—it's 45 miles long! It's also exactly what the Great Lakes need more of, it is a designated National Park, giving it protection from things like logging and development.
Isle Royale is a popular destination for camping, hiking, kayaking, canoeing, fishing, and swimming. The island is also unique for a few reasons. It has a red squirrel population that somehow managed to migrate from the mainland many years ago. The species has since flourished on the island, and because of its separation from the mainland, the squirrels are becoming genetically unique and are now their own sub-species. Another interesting quirk of the island is that there is only one large predator species and one large prey species: Moose and wolves. This unique dynamic is the basis for the longest predator-prey study in the history of science.
Kelleys Island
Ohio
Ok, maybe you're like, "I love the sound of an island in the middle of the Great Lakes, but camping beside wolves?" Perhaps you're looking for something more like Kellys Island. Located right off the shores of Ohio in Lake Erie, Kelleys Island is a quaint island paradise. Small B&B's, vacation rentals, and a few small hotels sit side-by-side with historic summer cottages. The island boasts a local brewery, a small winery, fantastic cafes, and quaint shops.
Nature lovers will also love the island. Stop by one of the lakeside ports for kayak, canoe, and fishing boat rentals. And be sure to also rent a bike one day and make a trip inland to Kelleys Island State Park, where you can find the largest remains of glacial grooves in the world. The Great Lakes were formed from the melting of glacial ice, and on Kelleys Island you can see the grooves in the stone as the weight of the ice pressed down, and then slowly moved. Now, the exposed rock is as as smooth as can be, and forms unique patterns from the drifting ice.
SHEBOYGAN
Wisconsin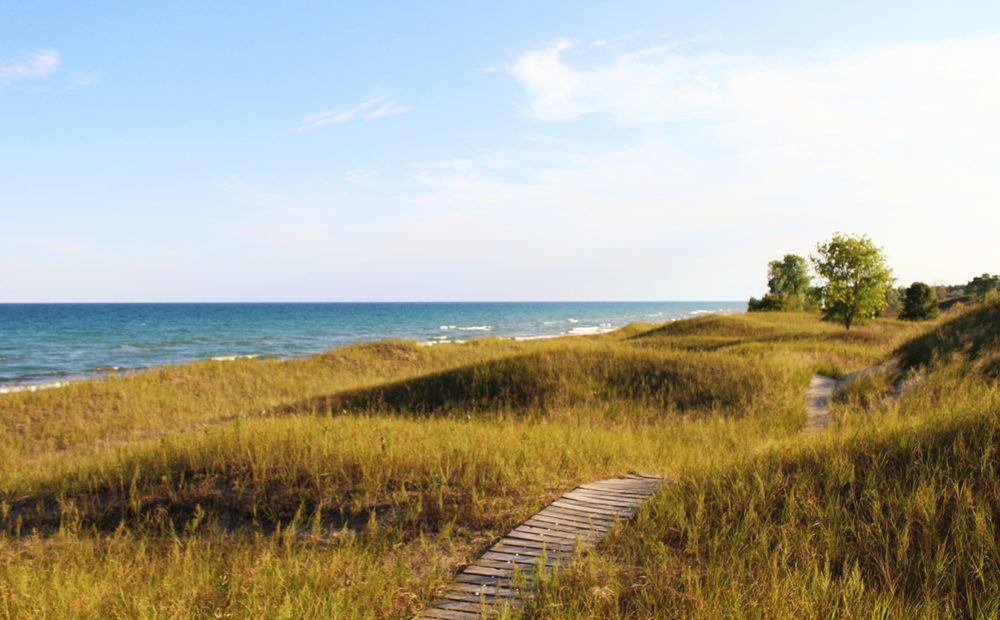 Dubbed as the "Malibu of the Midwest," Sheboygan, Wisconsin has a lot of surprises up its sleeve. For starters, the Michigan Lake beaches look like nothing you've ever seen in the Great Lakes. As you look out into the endless lake, you'll notice surfers. Yes, surfers. Sheboygan is known for it's great waves and attracts surfers from all over the world who want to experience surfing in a shark-free, freshwater lake in the Midwest. When you visit, hit up the famous EOS Surf Shop to rent your board (you can also rent a stand-up paddle-board if you're not feeling adventurous.)
Another thing you'll notice is the distinctive coastal feel. The colossal and luxurious Blue Harbor Resort looks more like something you'd see in San Diego than in Wisconsin. Other beautiful lodging choices include The Osthoff Resort, which is located a few miles inland from Sheboygan. The Osthoff is another beautiful stately structure, complete with a spa, and sits on a small inland lake. It's also right down the street from Road America, which is sure to be one of your most unique travel activities. Here you can take driving classes where you speed high-performance cars around a test track, or you can even go off-roading! You're most likely going to be surrounded by NASCAR fans and rednecks, so buckle up, because I'm sure you'll have a great story to tell afterwards.
GRAND MARAIS
Minnesota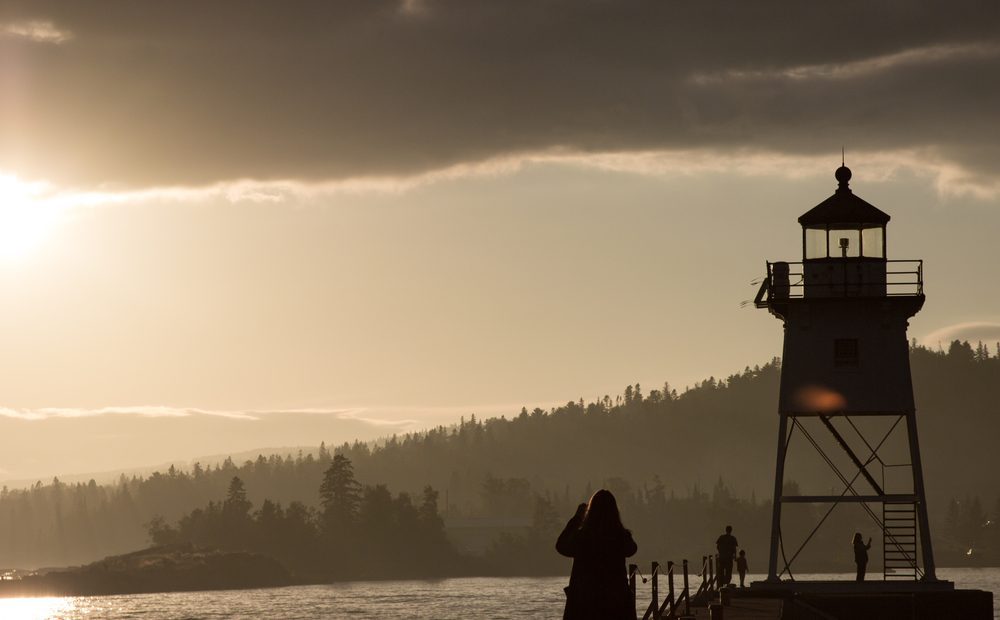 In Northern Minnesota, on the coast of Lake Superior, sits Grand Marais, and its surrounding region. This place is a nature-lovers dream. Take a drive on Route 61 that lines the lake, and you can enjoy a nice day's drive and to soak up the views. Or, if you're feeling more adventurous, head to Lusten Mountains. In the winter, it's a ski village, and in the summer you can hike to the top of the ski hills, spread out a blanket, and relax as you gaze upon wildflowers and green hills that cascade into the lake. At Lusten you can also get bike rentals or ride the alpine slide!
Not far from there, is Cascade River State Park. Here, a rocky river flows into rapids, which then goes over a waterfall, all mere steps from the lake. You'll wonder if you're in Minnesota or Big Sur. After your big day of adventure, perhaps you're looking to a nice way to relax…and surprisingly, you can do that at the Best Western. BW's Superior Inn is part of the chain's 'Plus' series and boasts a collection of specialized rooms. Every room is waterfront with great views of the lake, the hotel sits on a beach, and if you select the Renewal Steam Suite, your room will be equipped with a massive steam shower made of slate and glass, complete with 5 shower-heads that are sure to create a relaxing and restorative experience.