If you're like me, you don't eat to live, you live to eat. I need so much food it's insane, I honestly don't know where it all goes. My old boss used to say that I probably have a tape worm, but as far as I'm concerned that just means I get to eat more. woohoo!  There's no meal that I look forward to more than breakfast. That glorious king of meals. When I wake up in the morning, I'm always starving.
I go to bed fantasizing about what i'm going to eat the next morning. Visions of pancakes, waffles, and omelettes dance in my head…a pot of hot tea sitting beside a bottle of maple syrup. Ugh, I'm getting hungry… Before I get too ravenous, I proudly present to you, the best breakfast spots in the USA!
By Keith David Langston
THE GRIDDLE, LOS ANGELES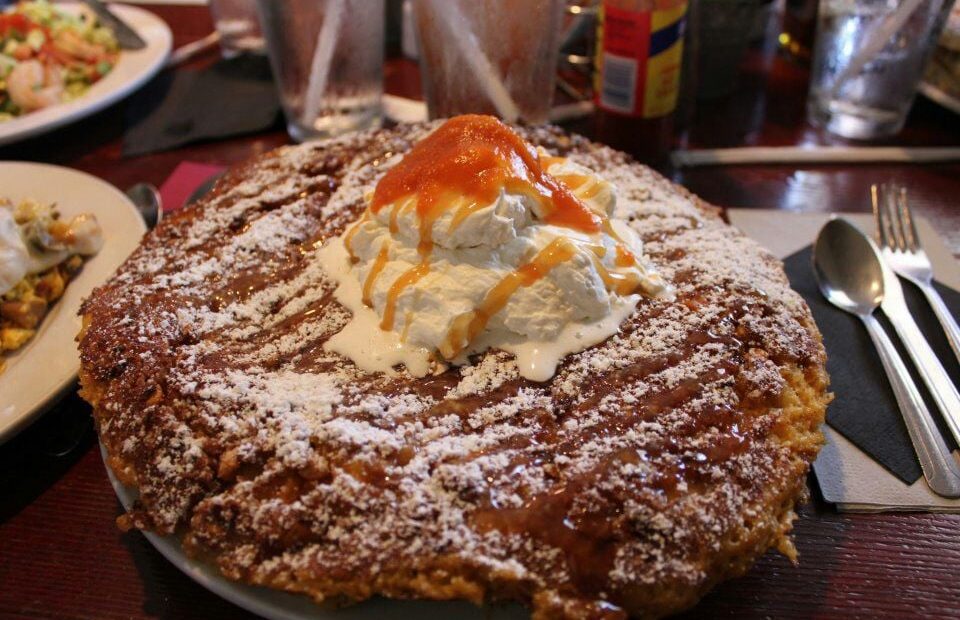 The diet starts tomorrow. When you visit The Griddle, just repeat that line to yourself over and over. This hip breakfast spot on Sunset Blvd. is the most beautiful dichotomy you'll ever witness. You'll watch the scrawny denizens of Hollywood diving headfirst into a plate of pancakes that probably weighs more than them. The Griddle is even known to attract to celebrities, so keep your eyes and ears opened.
The main thing to know about The Griddle is this: They don't serve your average pancakes and french toast, these plates are monstrous and daunting, yet epic and dazzling. When I went to The Griddle I ordered The Yellow Brick Road, which is three massive pancakes, and each pancake is stuffed with butterscotch, caramel, and walnuts. Then it's all topped with more caramel and walnuts…and then that's topped with whipped cream and powdered sugar…and then I also put maple syrup on it., because they're pancakes…They need syrup!  Other fan favorites include the Red Velvet PanCAKE, and the Teacher's Pet, which is stuffed with baked cinnamon apples.
THE FAT HEN, SEATTLE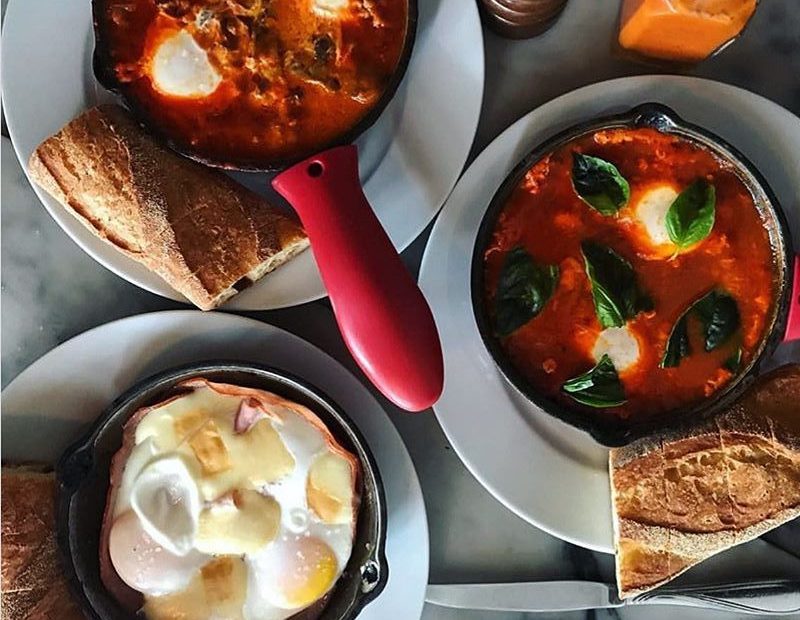 Located in the quaint Ballard neighborhood of Seattle, this little breakfast joint is everything a great breakfast spot should be. Bright, sunny, homey, and delicious! House favorites include their baked eggs, but my personal favorite was their Dungeness Crab Benedict. Oh man, is it good! The Pacific Northwest is one of the best places for seafood in the world, so why not take advantage of it while you're there? The thing about The Fat Hen is that the menu is small, but well curated. They'll only serve things that they're experts at preparing, which means there's no such thing as a bad meal.
EPICERIE, AUSTIN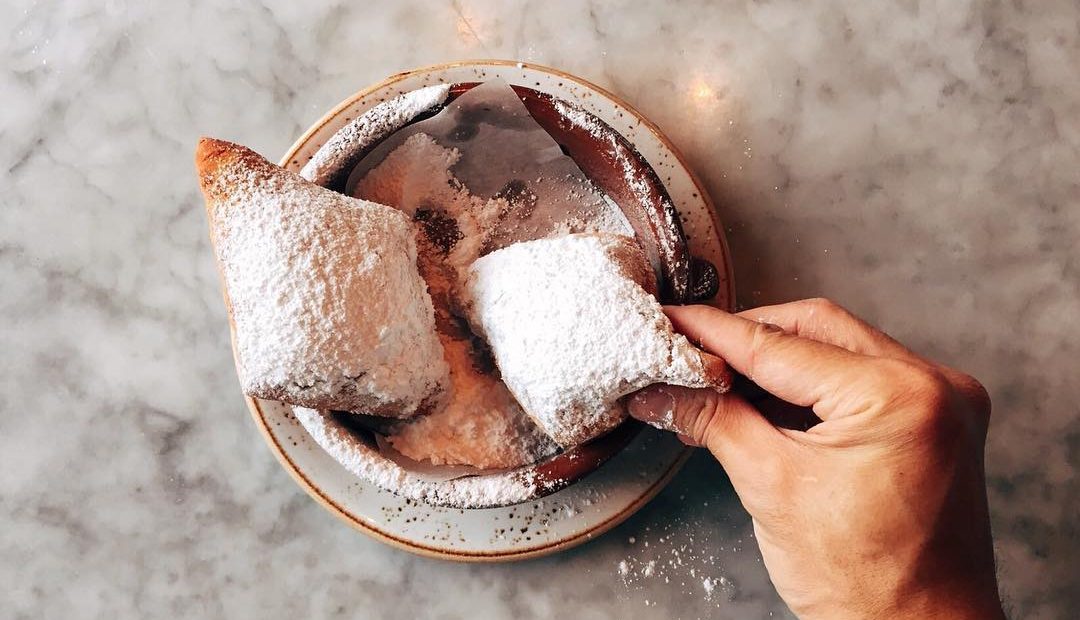 For some truly unique and delicious breakfast and brunch dishes, you gotta head to Austin, TX. And this shouldn't surprise you, since Austin prides itself on its uniqueness. Epicerie lives up to that reputation with flying colors and beyond. Some of their deliriously addictive menu items include Duck and Grits, Eggs Roxanne (dirty rice, coddled egg, house hot sauce, green onion, honey butter biscuit), and of course, those heavenly beignets, which are served daily until they run out. So get there early!
STOWAWAY KITCHEN, DENVER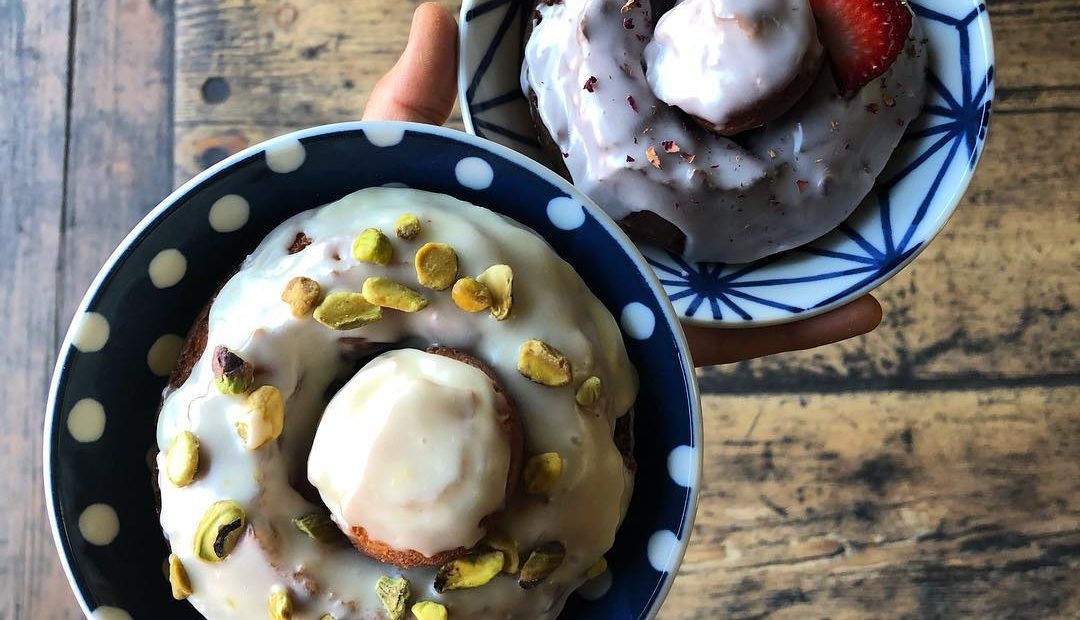 Stowaway is a cross-genre restaurant in every sense of the word. Mixing sweet and savory, blurring the lines between what is breakfast and what is lunch, and infusing old west comfort food with Asian influences. A great example of this is their Japanese Asa-Gohan (grilled salted salmon, avocado, carrot + ginger slaw, toasted nori, poached egg* and rice w black sesame seeds) and their Chai Spiced Porridge + Earl Gray Prunes (steel cut oats, millet and flax + coconut milk porridge, earl gray steeped prunes, Ela farms apples and salted butter pecans). When you first read the menu you probably won't understand what's happening at this quirky little place, but the second you taste one of their creations…it will all makes sense.
BUTTERMILK KITCHEN, ATLANTA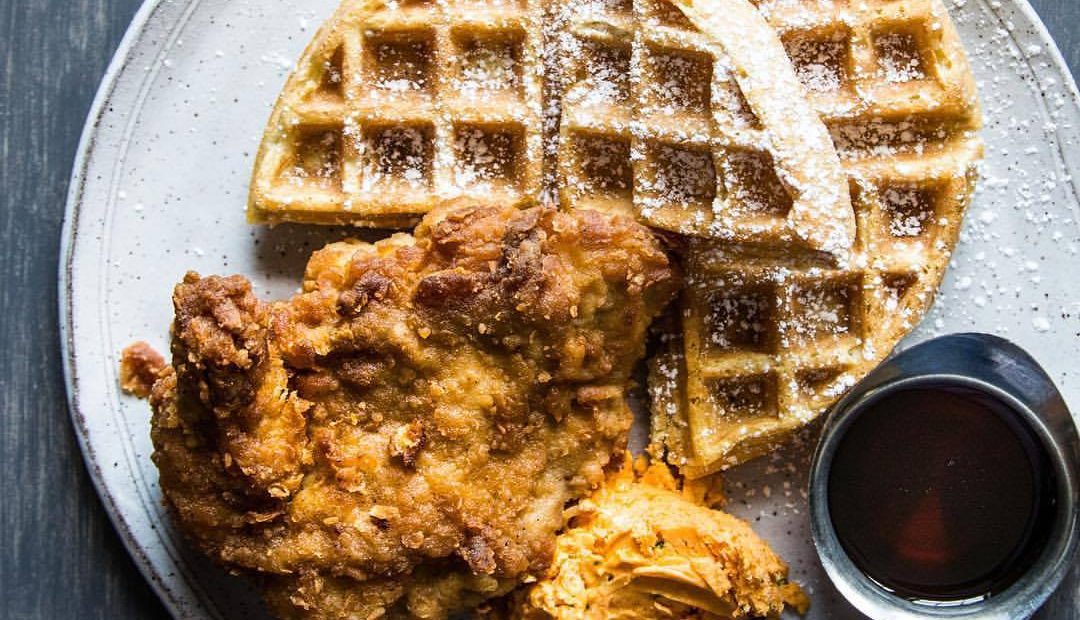 Hotlanta, the ATL, Hollywood South…Atlanta's nicknames are almost as diverse as it's food scene. And make no mistake, Atlanta is one of America's premiere food cities. If you want breakfast, you need to check out the Diners, Drive-ins and Dives featured Buttermilk Kitchen. Sourcing local produce and turning it into amazing meals is the key behind their success. When you go, be sure to get the local grits bowl, or if you go for weekend brunch get Ray's Waffle Burger (1/2 lb pepper jack stuffed sausage-beef burger, bacon, maple aioli, on top of a waffle, served with truffled potato) Need another reason to get the waffle burger? One dollar of every order goes towards pet therapy organizations!
CONCH HOUSE, KEY LARGO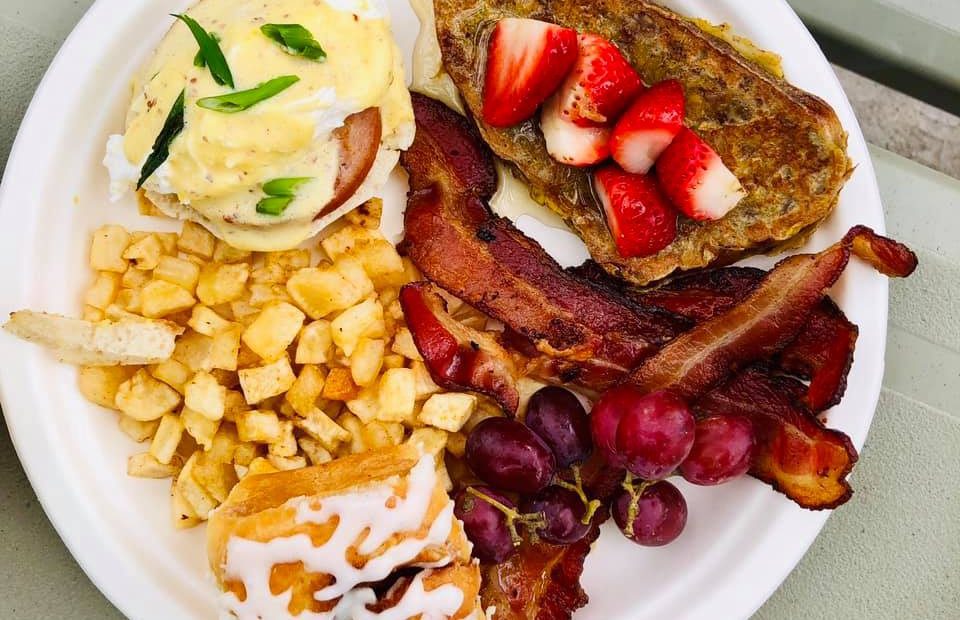 I saved the best for last. If you want a true paradise, check out the Conch House in Key Largo. Picture this: It's a beautiful, warm, sunny morning in the Florida Keys. You're sitting out on the porch at the Conch House and listening to the palm trees sway in the Floridan breeze. You open the menu and see dishes like Cracked Conch Benedict, The Conch Omelette, Cajun Shrimp and Grits, and Key Lime Macadamia Pancakes. It's no wonder that Emeril Lagasse himself has dined at this island paradise. It's not just breakfast place, it's a breakfast experience.