The competition for the greenest airline has begun! United has announced its investment in sustainable aviation fuel (SAF), JetBlue has started composting food waste at their flagship T5 terminal in New York City, and now, Delta is reducing the amount of single-use plastics on-board.
While making subtle changes like removing plastic may not seem as flashy as using sustainable jet fuel, it's actually a move that's incredibly powerful and drastically needed to combat pollution, waste, and climate change. According to Delta, these small changes are going to remove 4.9 million pounds from landfills each year.
So, what changes can passengers expect on their next flight?
Sustainable and Luxurious Amenity Kits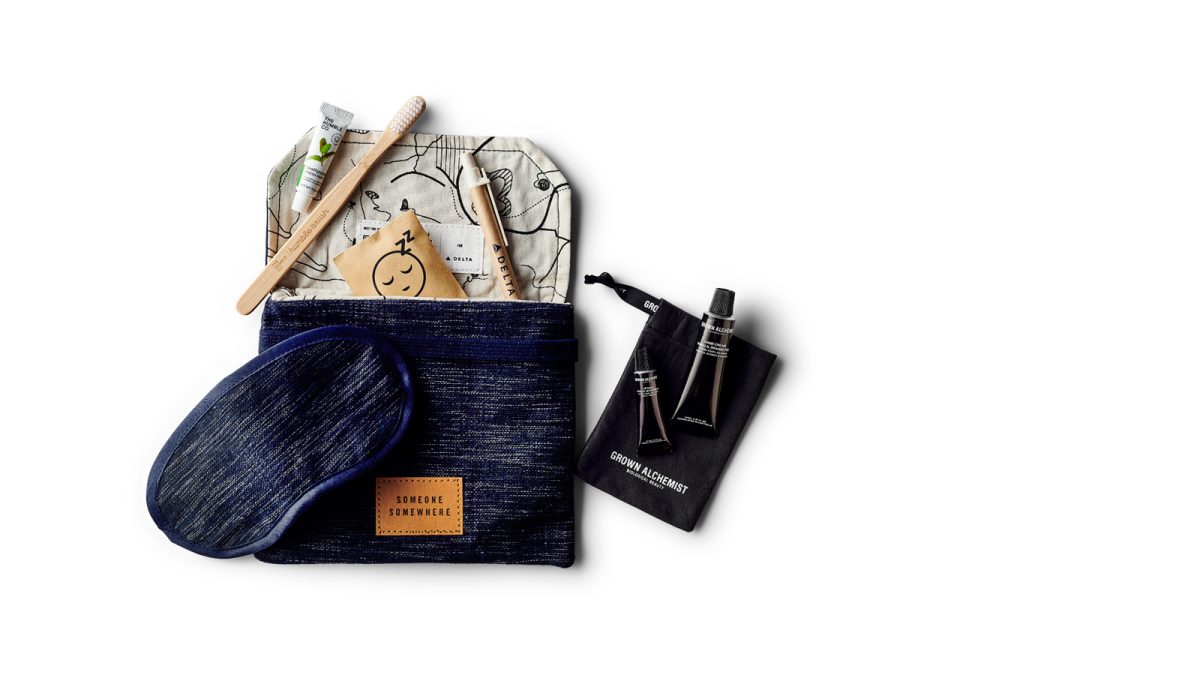 Passengers flying Delta One will notice new amenity kits. The airline has partnered with Someone Somewhere, a certified B corporation that has designed the new amenity kits to be stylish and sustainable. The new design eliminates plastic items like zippers, and all the products inside are free from plastic wrap. Inside, passengers will discover excellent products from two other eco-conscious brands. Skincare products are provided by Grown Alchemist and the bamboo toothbrush is provided by Humble Co.
Recycled and Sustainable Products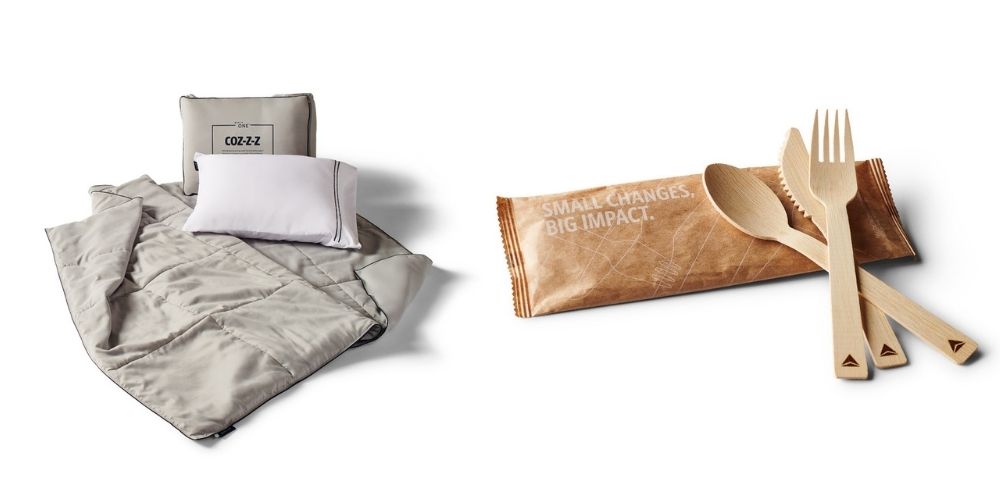 One of the coolest new features on Delta flights will be the bedding provided for Delta One passengers. The new premium bedding sets in Delta One are each made with 100+ recycled plastic bottles. To outfit the entire Delta fleet, the airline says a total of 25 million bottles will be recycled to help make the bedding. But don't worry, these sheets and blankets won't feel like plastic, they're designed to be incredibly soft and comforting.
Passengers flying domestic first class, as well as international main cabin passengers, will soon see bamboo utensils replacing the plastic ones. This move will have a massive impact on the airline's sustainability as it will remove literally millions of plastic utensils from ending up in landfills every single year.
Sustainable Wine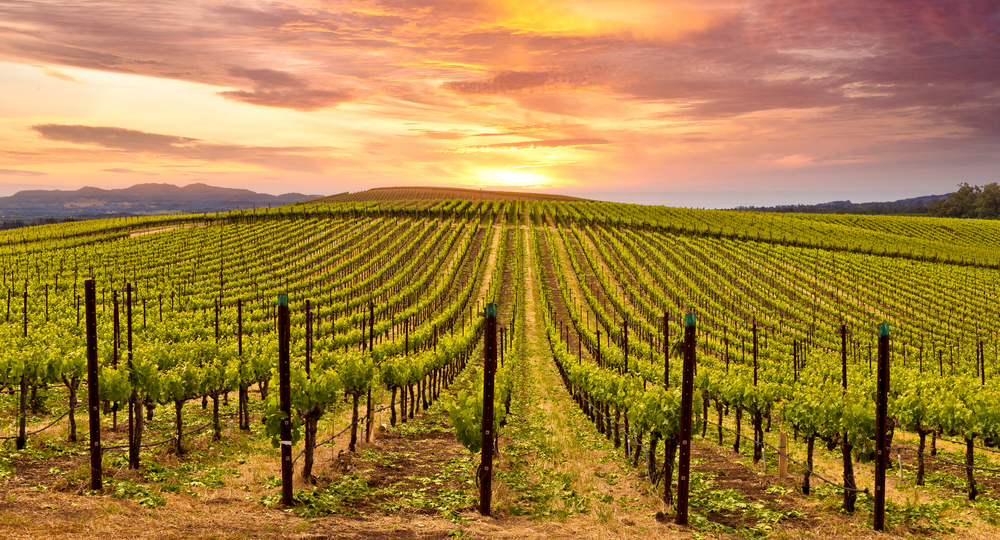 Even the wine on Delta flights is about to get more sustainable. The airline will begin serving canned wines from Imagery Estate Wines. Having a canned option will reduce the number of plastic cups used during flights.
Also, the wine itself is sustainable. It is certified by the California Sustainable Winegrowing Alliance, which ensures that member vineyards adhere to strict policies about land management, sustainable agriculture, and care for the local community.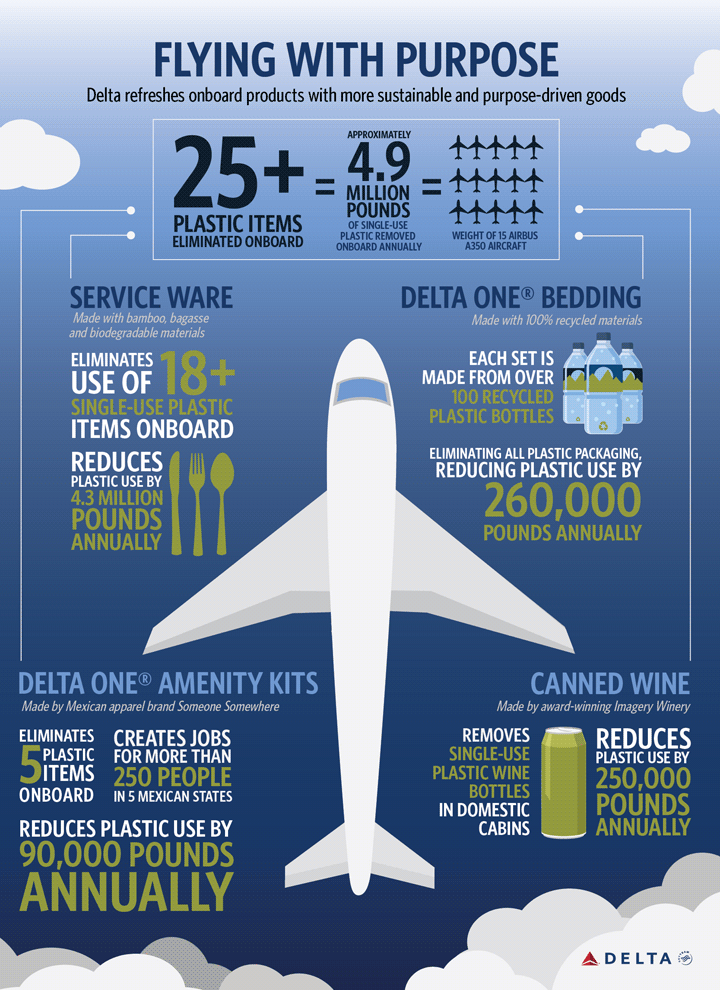 ---
For more information on Delta's sustainability initiatives, click here.