The past few years have seen a rise in new airlines attempting to join the competitive US market. Airlines like Avelo and Breeze launched domestic routes and have been successful. In December, Avelo even added new routes to its network, taking the airline to 18 destinations.
America is also getting a new long-haul carrier too. Northern Pacific Airways, a new low-cost airline based in Anchorage, Alaska will provide flights from North America to Asia. The airline will link cities in New York, Florida, California, Texas, and Nevada to destinations in Japan and Korea, all while connecting through Anchorage.
This isn't the first time Anchorage has been used for long-haul flights to Asia. In fact, Northwest Airlines (then called Northwest Orient) used to use Anchorage as a stopover and refueling point on its flights to Tokyo.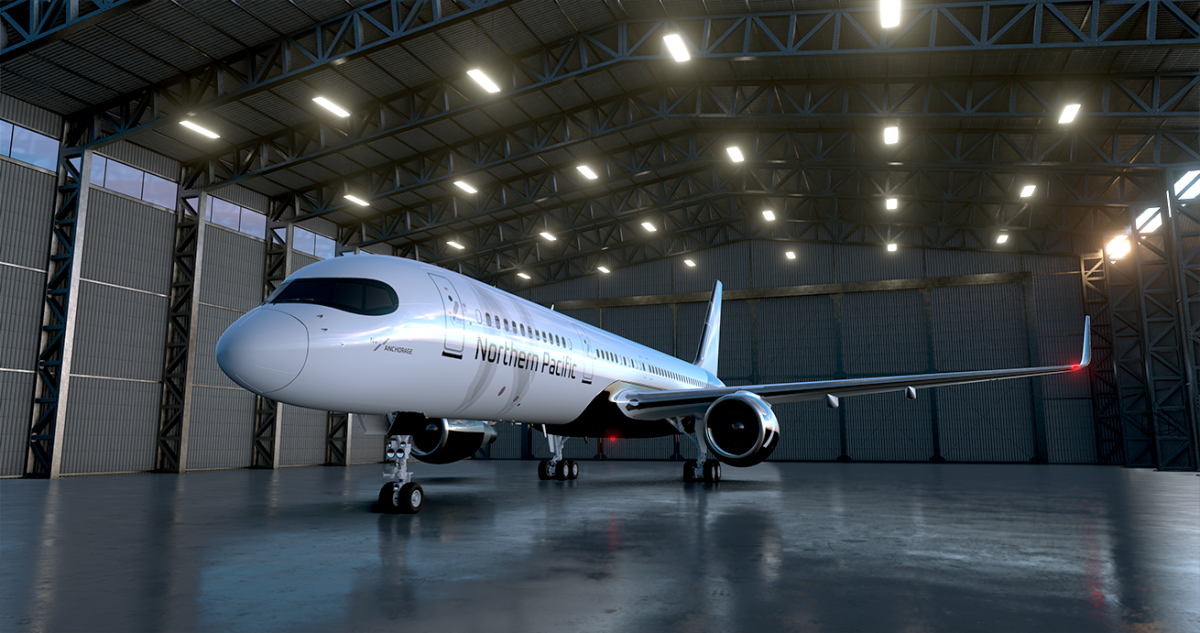 What makes Northern Pacific unique is that it's hoping to turn Alaska into a destination as well. Similar to the way Icelandair markets Iceland as a great layover destination for those traveling between the US and Europe, Northern Pacific encourages travelers to stay and visit Alaska while on their way between Asia and the Lower 48. The airline's website states, "The country's northern-most state becomes a destination in itself, introducing passengers to the expansive journeys and experiences the state has to offer."
Northern Pacific will be starting off with six Boeing 757s. They've already received their first 757-200 which is outfitted mainly with economy seats and about a dozen premium seats up front. The airplanes were previously in service with American and all receive a "C-check" (which is airline slang for a deep inspection of all the plane's vital parts to ensure everything is running smooth) before entering the fleet. The interior and exteriors will also receive a retrofit and new livery, giving them a distinctly modern feel.
The airline is owned by the same company that owns regional airline, Ravn Alaska, meaning those who decide to have a few days layover in Alaska can easily hop on a flight to smaller regions of the state for some wonderful sightseeing and exploring.
---
Northern Pacific Airways is set to fly sometime later in 2022 or in 2023. To keep up with the airline, visit their website.