Many don't know about the small, isolated island in the South Atlantic called St. Helena. And for those who do know of it, they probably know of it because of Napoleon Bonaparte. It was here that he was exiled after losing the Battle of Waterloo.
The island, whose closest neighbor is the continent of Africa (some 1,200 miles away) is a British Overseas Territory and is one of the most isolated inhabited islands on Earth. It was the perfect place for the English to banish Napoleon to make sure he never came back. After 10 weeks at sea, Bonaparte finally arrived on the small island where he was sent to live at the Longwood House. Napoleon would live on the island for six years before dying. Many question whether he was poisoned, died from toxins within the home, or simply died of boredom.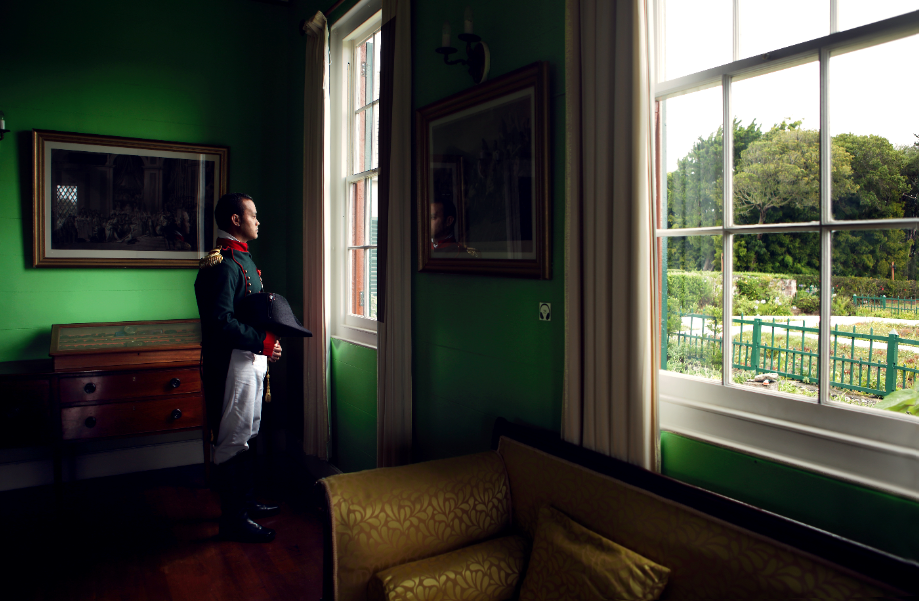 But what is known is that his six years on the island would alter St. Helena forever. The British built forts, barracks, and batteries around the island to ensure that Napoleon couldn't escape, turning St. Helena into one of the most heavily-guarded islands on the planet. Other historical points of interest also emerged, with Napoleon's Longwood House (now a museum filled with over 900 artifacts) itself becoming a destination known around the world; as well as the historic Toby's Cottage, a small cabin that was once the home a slave named Toby. During Napoleon's exile, he became fond of Toby and even tried to buy him in order to grant him his freedom. Sadly, the island didn't allow the purchase. The island also has Napoleon's initial grave, before France was granted permission to return his casket to Europe.
Now, the island and the Napoleon200 initiative are trying to preserve these cultural landmarks for generations to come. Furthermore, the island is set to hold numerous virtual and in-person events in May of 2021, which will mark exactly 200 years since Bonaparte died in 1821.
Aside from Napoleon's impact on the island, St. Helena is also a popular destination for niche tourism. The island isn't big, there's no grand resorts, or epic shopping, or crowded beaches…and that's exactly why some travelers love it. A visit to St. Helena is an escape from the entrapments of the modern world. It's a step back into an easier, friendlier time, and after people visit, they often say it's one of the best destinations they've ever been to.
---
For more information on things to do on St. Helena, click here. For more information on Napoleon200, click here.